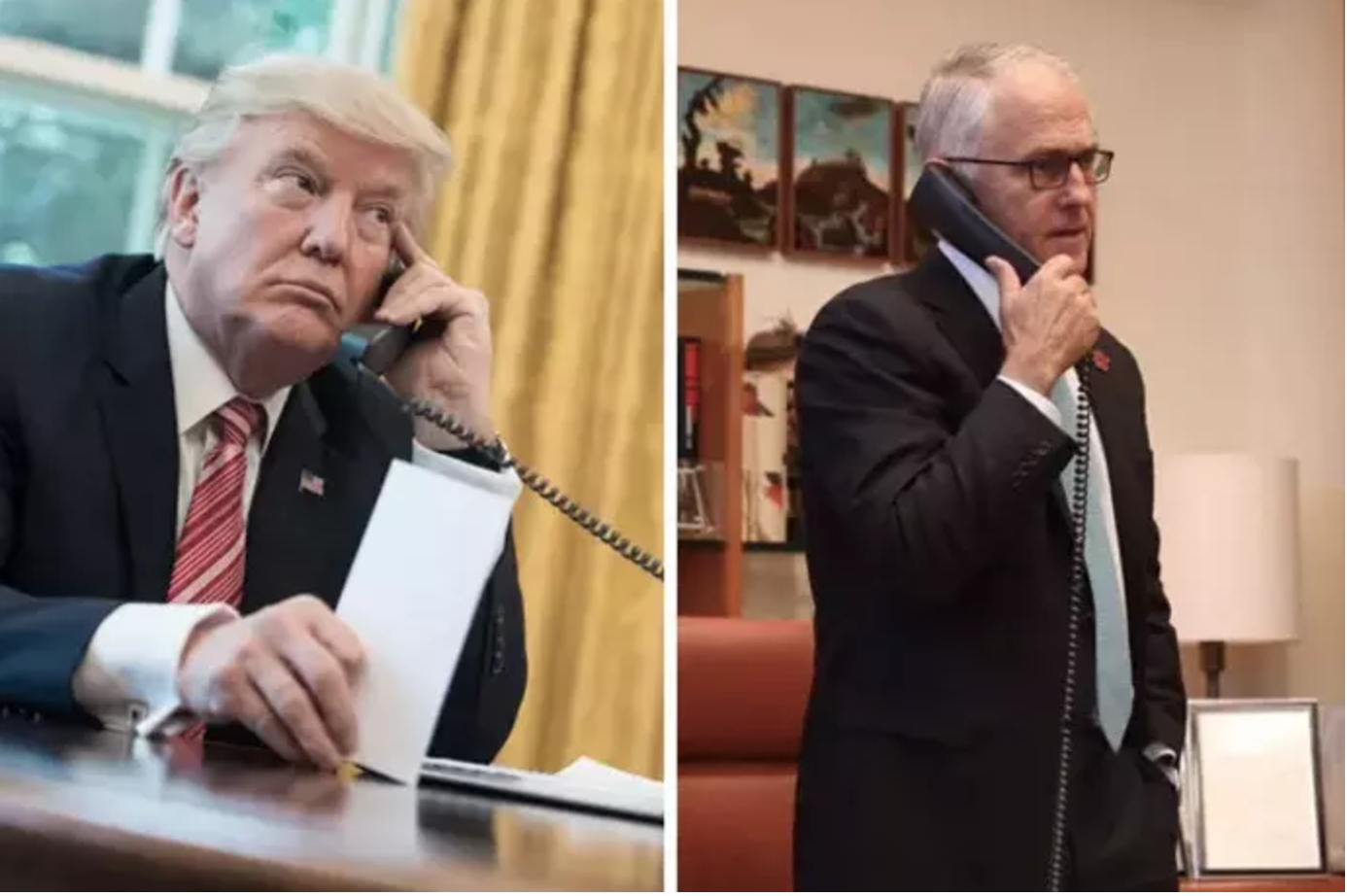 The United States has agreed to accept the first 50 refugees from Australia's offshore detention centres on Nauru and Manus Island.

Australian prime minister Malcolm Turnbull confirmed on Wednesday that 25 refugees from Nauru and 25 from Manus Island, held as part of Australia's offshore detention regime, would be resettled in the United States. No date for their relocation has been announced.
The deal between the US and Australia came under immense public scrutiny after a leaked transcript revealed US president Donald Trump had called it the "worst deal" and lambasted Turnbull in his first conservation with the Australian leader.
Turnbull made the deal with the former Obama administration, following widespread international and domestic criticism of Australia's Pacific detention centres, which have seen hundreds of asylum seekers and refugees languish for years in difficult conditions.
There have been reports of violence and abuse at the detention facilities since they were established.
Turnbull told Australian breakfast TV program Sunrise on Wednesday that it was "good news" that the US had agreed to resettle some of the refugees.
"There will be about 25 from both Manus and Nauru will be going to the United States, and I just want to thank again president Trump for continuing with that arrangement."
Turnbull indicated there would be more to come, and said the refugees were subject to the United States' strict vetting procedures.
"This is the first stage. It's all subject to the United States' very thorough vetting, their extreme vetting."
The arrangements with the US have come under scrutiny from legal and advocacy groups in Australia.
The 50 people announced today by the PM are the first to be accepted in the 12 months since the deal with the US was put in place. There are currently 730 refugees on Manus Island with a positive refugee determination, and 1,053 on Nauru.
"Today, after four years of fear and violence and shootings and death, a handful of people finally got some good news," said Daniel Webb, director of legal advocacy at the Human Rights Law Centre, in a statement. "But the tragic reality is that hope for a handful doesn't end the suffering of the 2,000 innocent people left behind."

The Manus Island detention centre is due to close at the end of October, and tensions on the island have been rising.
Australia is continuing to face allegations of medical treatment failures at detention centres. A whistleblower on Nauru recently warned that pregnant women on Nauru were being denied terminations.