Here's The First Ever Look At The Way The Prime Minister Uses His Private Email Server
BuzzFeed News has obtained the first ever cache of documents from the prime minister's private email server, which sheds light into how his office transfers emails between private and government channels.
BuzzFeed News can reveal the prime minister's private email server was involved in organising a response to a terror-related shooting.
It's been more than two years since it emerged that Malcolm Turnbull was using a private email server for some government communication, drawing parallels with US presidential candidate Hillary Clinton's controversial use of her own email server to discuss national security matters while she was secretary of state.

But there has been a more muted response to Turnbull's email use, with the way he conducts government business over the private server largely unknown.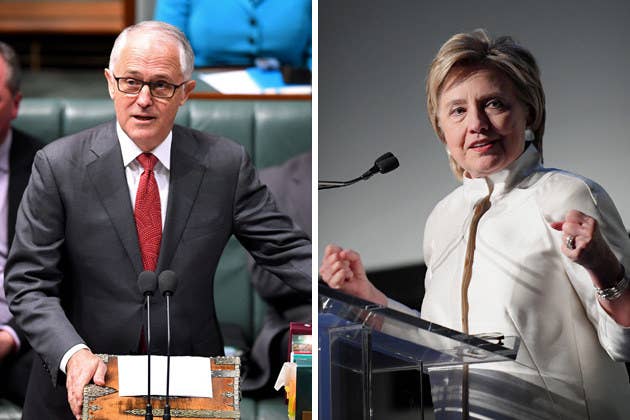 BuzzFeed News can now publish the first ever cache of documents released from Turnbull's private email server — emails sent to his personal [redacted]@turnbull.com.au address — after a two-year freedom of information battle with the government.
The documents show eight instances where Turnbull's private email server was sent official business, including to schedule a meeting following the terror-related shooting of a police worker in Sydney.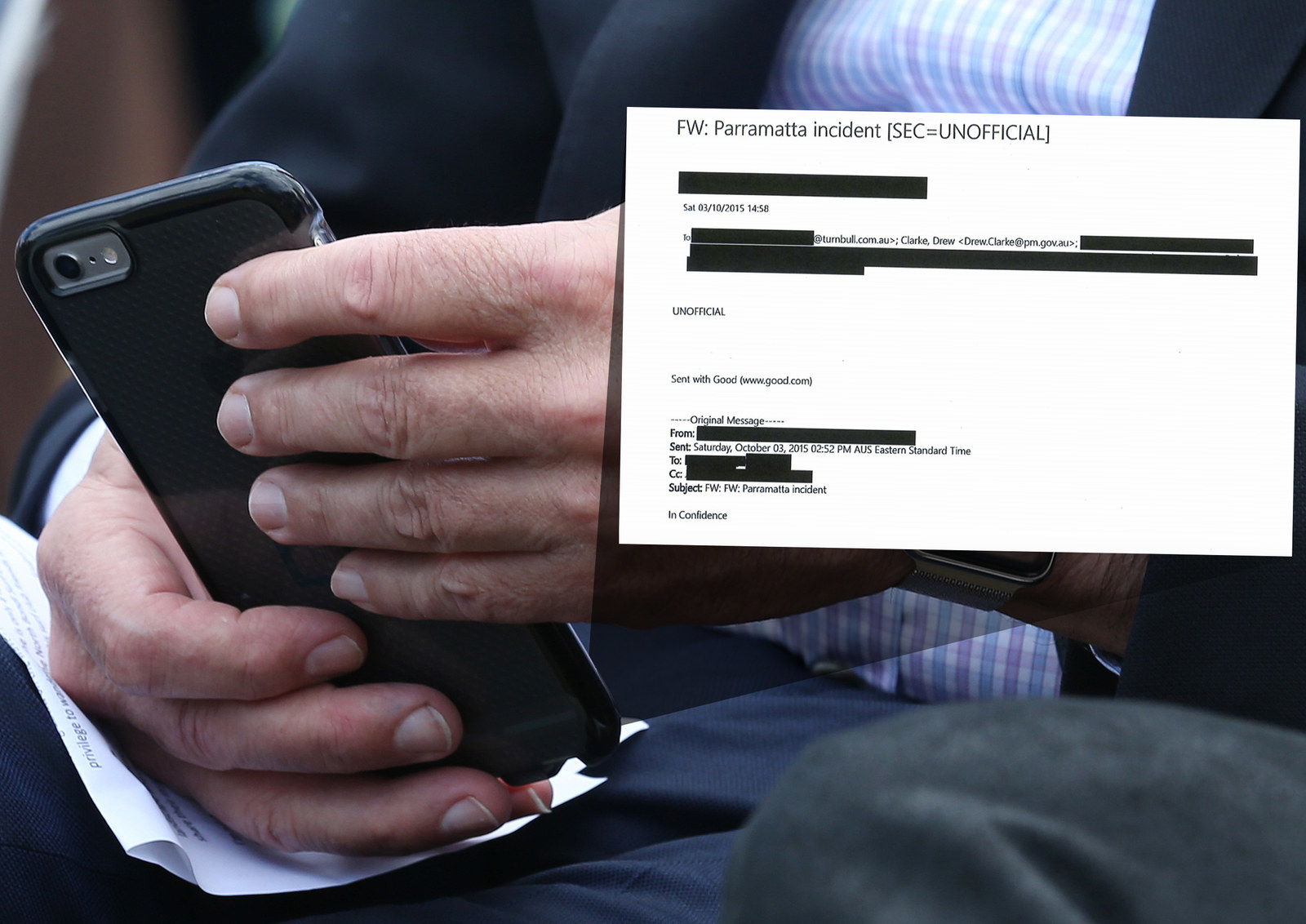 Just one month after Turnbull became prime minister, Sydney police accountant Curtis Cheng was shot and killed by a 15-year-old boy outside Parramatta police headquarters.
An email to the prime minister's office sent on behalf of the then NSW minister for multiculturalism John Ajaka organised a response in the immediate wake of the shooting.
It read:
(NSW deputy police commissioner Catherine) Burn has indicated no issue with the list. Please let me know any concerns so they can be addressed promptly. Please note that while there are further potential community participants, a small number has been advised for this purpose.

The conference call included the prime minister, then NSW premier Mike Baird, federal NSW senator Concetta Fierravanti-Wells, the NSW Police, Australian Federal Police, Multicultural NSW and several community members.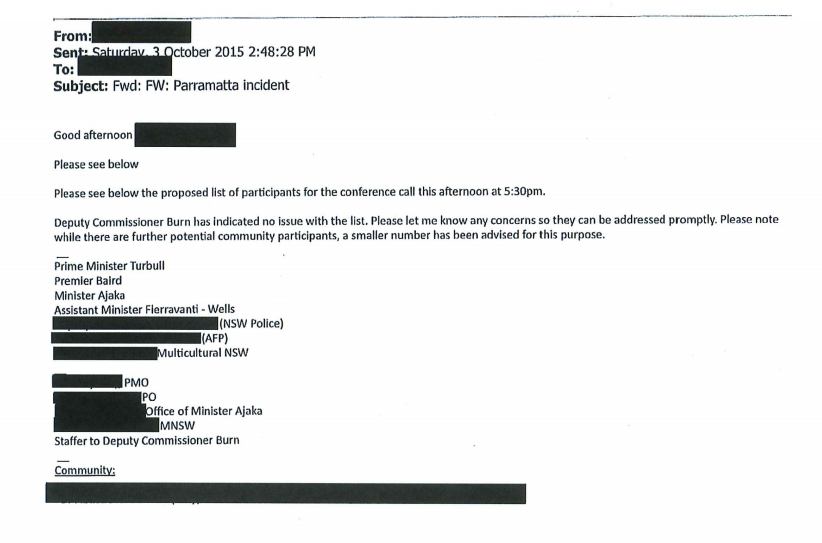 The email was then forwarded to a blacked-out address with the words "In Confidence", which was subsequently forwarded to the work email of the prime minister's then chief of staff Drew Clarke, and Malcolm Turnbull's private email.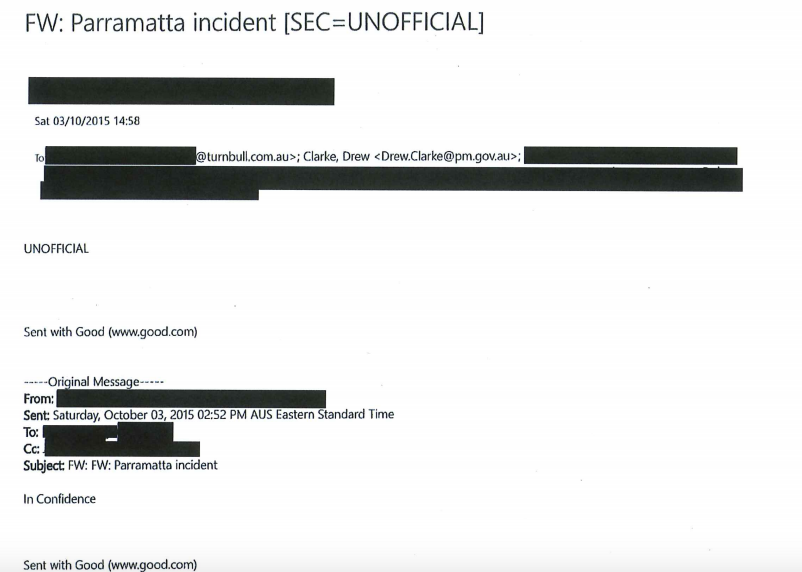 The documents don't reveal the details of the meeting itself. In 2015 the deputy secretary of the prime minister's department, Allan McKinnon, wrote a letter tabled in parliament that said "official government information may be conveyed on non-government devices and systems" where the information is not classified or sensitive.
But any correspondence is still subject to freedom of information laws. In disclosing the cache of emails to BuzzFeed News, the prime minister's adviser Alistair Campbell said:

As you will be able to see from these documents, none of these documents are a sensitive classification or indeed any sensitive material. As we have repeatedly said classified communication takes place on appropriately secure channels.
There are plenty of other little nuggets that give a glimpse into the way Turnbull's office treats government and personal business. In one 2015 email, the office's wi-fi password details were sent around and forwarded to the prime minister's private email.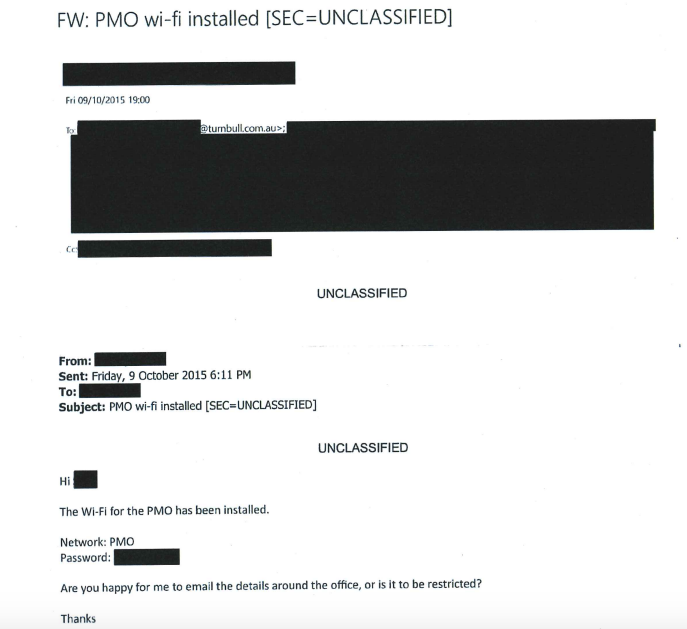 An official, whose name was redacted, writes: "Are you happy for me to email the details around the office, or is it to be restricted?."

Another shows plans to call the UK prime minister in 2015, with Turnbull directed to connect to David Cameron by going through the public switchboard.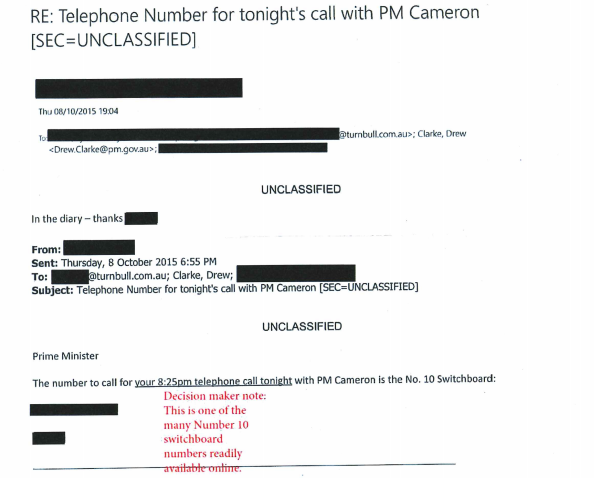 On another occasion crisis management updates from the national security division of the prime minister's department about the Victorian bushfire crisis in October 2015 were sent to the private email server.
The email, which was CC'd to the prime minister's deputy secretary of national security Allan McKinnon and adviser Kylie Bryant, was forwarded to Turnbull's private email server.
The prime minister initially refused to process the request for the emails across a three-week period in September 2015. But Australia's FOI watchdog Timothy Pilgrim recently ruled against Turnbull and said he was "not satisfied" with the prime minister's reasons.
Shadow attorney-general Mark Dreyfus had previously sought access to national security communication on Turnbull's email server.
The request was delayed for a lengthy period of time, which sparked calls from Dreyfus to assure the public national security matters had not been discussed.
Dreyfus told BuzzFeed News the email to Turnbull's private server regarding the anti-terror meeting was troubling.
"This is a disturbing revelation that suggests Mr Turnbull has acted recklessly with information relating to national security," Dreyfus said in a statement. "It's now incumbent upon the prime minister to explain the full extent of his private server use.
"On how many other occasions has Mr Turnbull potentially compromised sensitive national security information?
"As prime minister he has access to our nation's most sensitive information and is well briefed by our security agencies on the need to protect it. The interest in such information by cyber actors who wish to do us harm is well known.
"This is a shocking lack of judgement if he has been using unsecure means to communicate on national security matters."

A spokesperson for the prime minister released a statement which maintained that Turnbull has been using government and private email channels appropriately.
"All classified communication takes place on appropriately secure channels," the spokesperson said in a statement to BuzzFeed News. "The email in question was not classified information, it contained no operational information at all."

Turnbull continues to use the private server and what else may have taken place over the channel in the last three years remains a mystery.