1.
August 29, 2002: the night they met.
3.
When JT appeared on the premiere of Jimmy's "Late Night."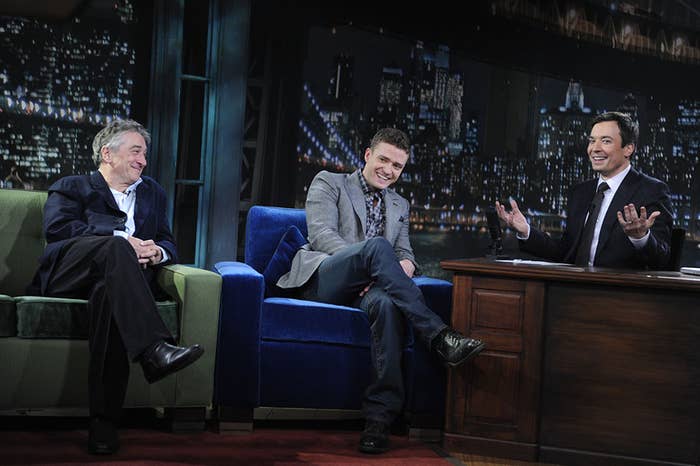 5.
When they decided to let Jay Z hang out with them.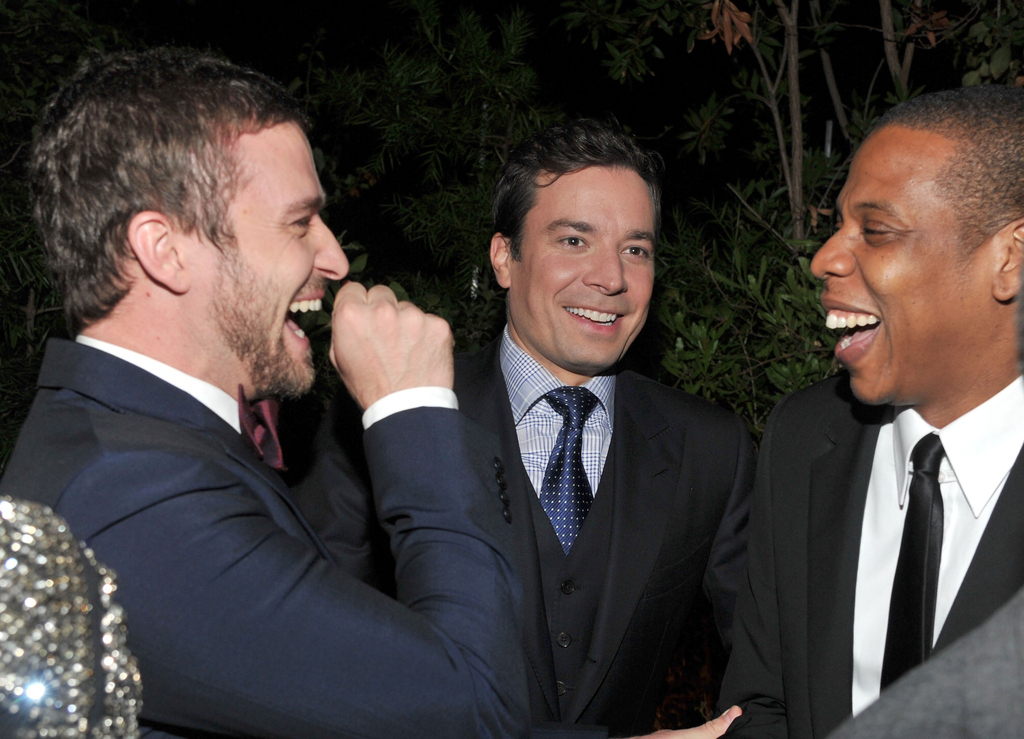 10.
When Jimmy supported Justin through his trucker hat phase.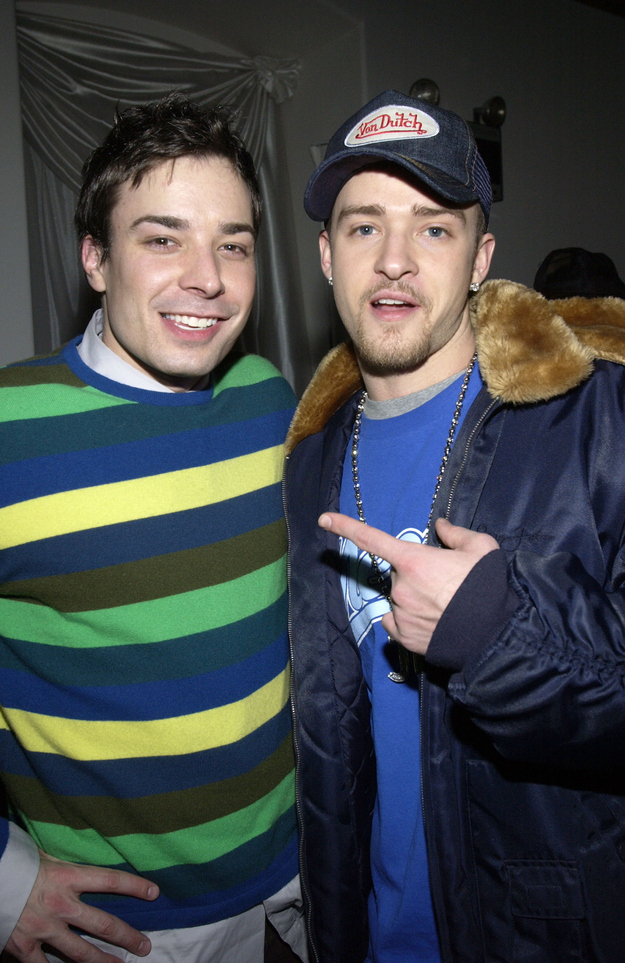 11.
When Justin penned Jimmy's tribute for "Time's" 100 Most Influential entry.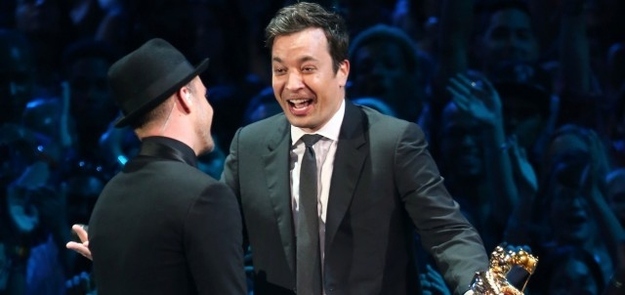 13.
This twitter conversation.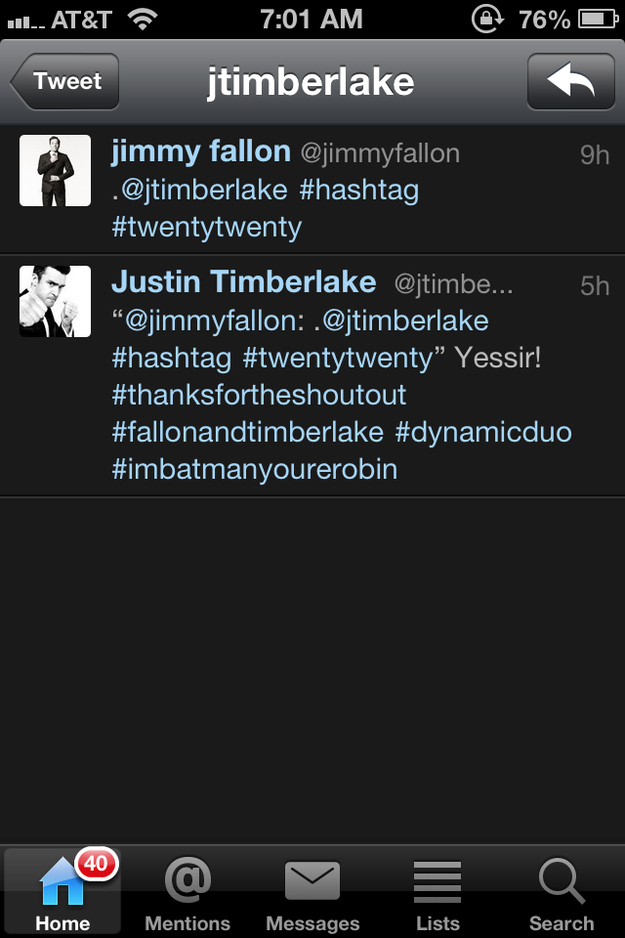 14.
When their elbows ever so gently touched.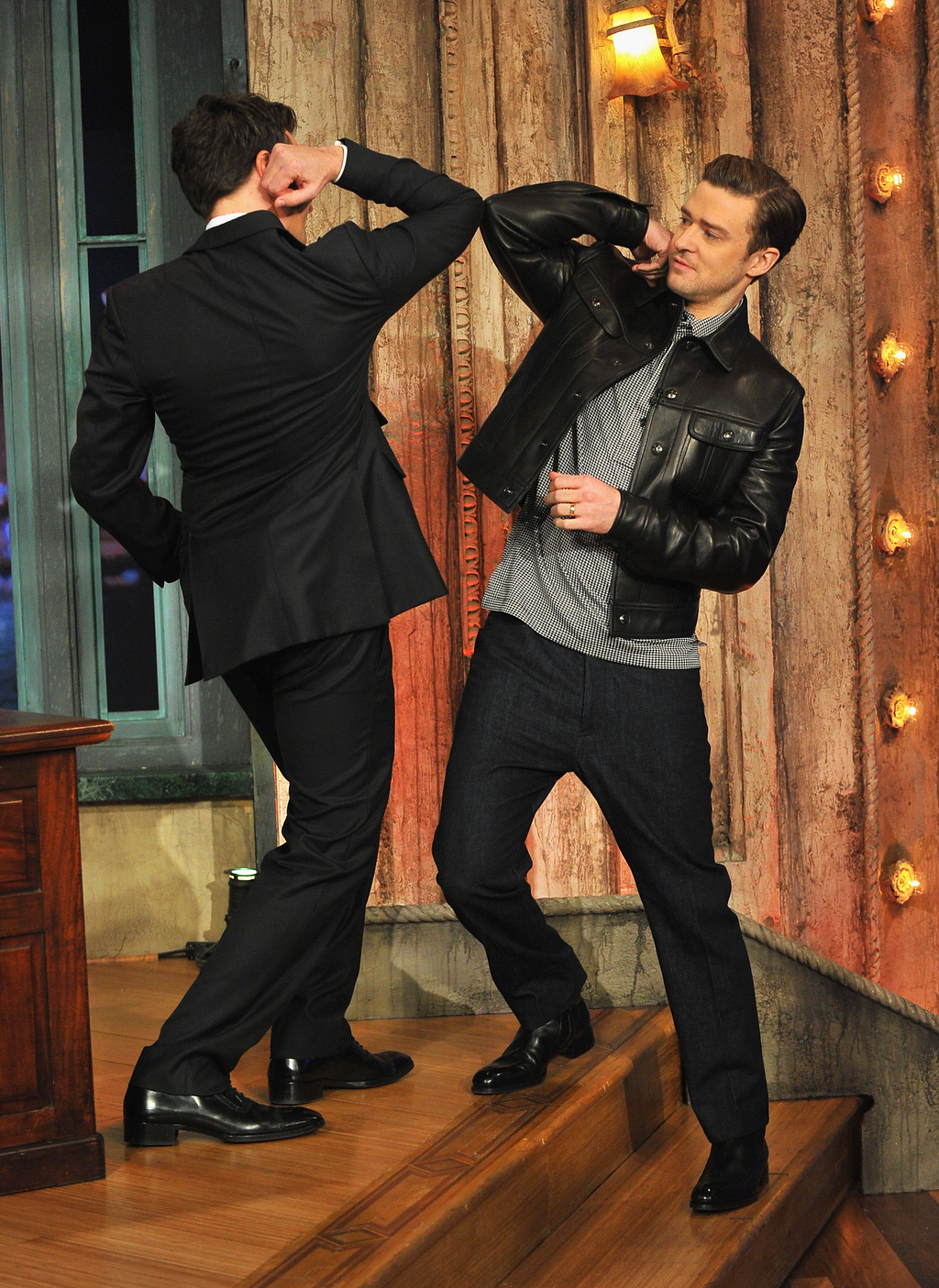 16.
When they looked like the happiest people on the face of the earth.
18.
Every time they made each other (and the world) laugh.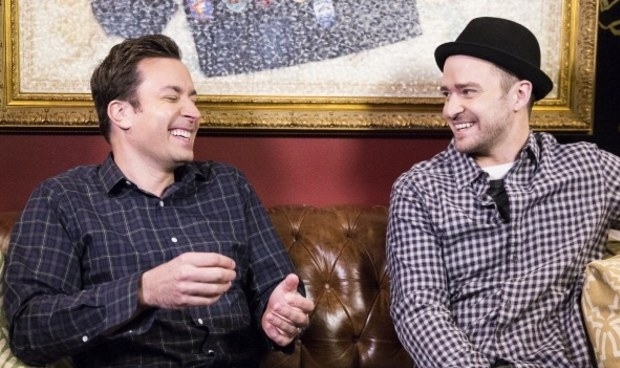 19.
Actually, any time they were together, ever.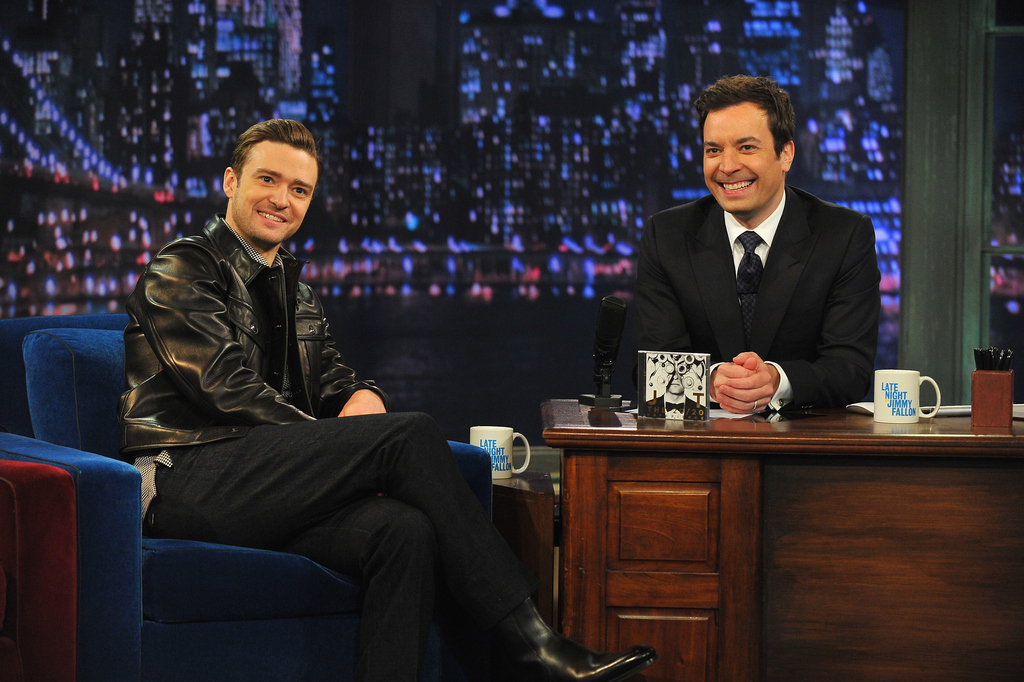 A round of applause for these painfully adorable pals!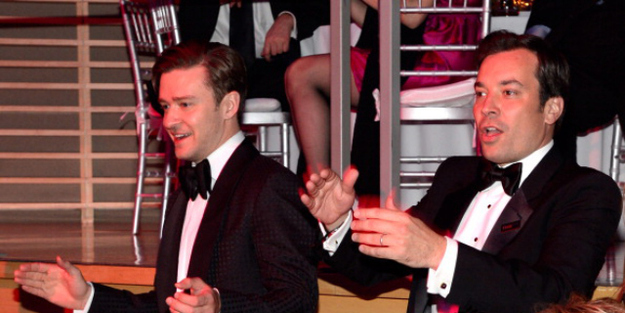 Now, finish hugging and get to work on your next collaboration.