Young people who want to be able to prove their age will now be able to apply for an ID card without having to state their gender, BuzzFeed News can reveal.
In a victory for the father of a teenager who is nonbinary – neither identifying as male nor female – MyIDCard, one of the leading nationwide government-recognised providers of age verification systems, has in the last few days changed its application form.
In response to concerns raised by Keith Farnish, the company no longer asks customers to specify gender.
Unlike other providers of such cards, all of which either ask for gender or a gendered prefix such as Mr/Miss/Mrs/Ms, MyIDCard also doesn't ask applicants to specify a title. None of its competitors currently offer Mx – the preferred title of many nonbinary people – as an option.
Proof-of-age cards can be used by people over the age of 16, 17, or 18 to be able to access (where legal) pubs or clubs, or to buy cigarettes, alcohol, scratch cards, pets, fireworks, along with a range of other products, as well to be able to be pierced or tattooed. The card also therefore, in most cases, prevents the need to carry more valuable ID such as a driver's licence, birth certificate, or passport.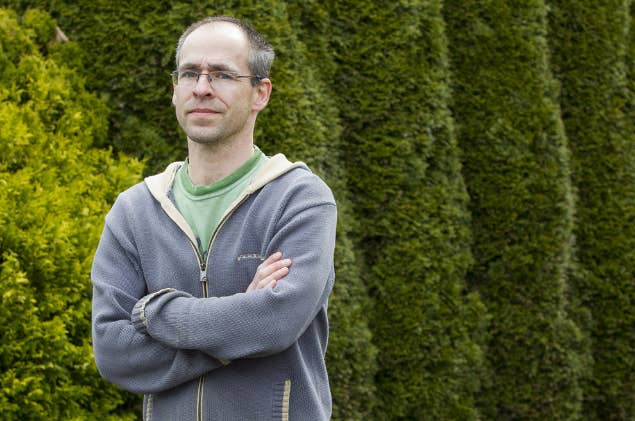 Farnish contacted MyIDCard last week initially asking that the firm added "other" to its list of gender options, but when he received a return email informing him that the gender would not appear on the card anyway, he suggested the company removes gender altogether from the application process.
The following day, he received an email from the company, seen by BuzzFeed News, stating: "I can confirm that the Gender option boxes have been removed."
"I was pleasantly surprised and impressed that they were able to do that so quickly," Farnish told BuzzFeed News. "And they listened! There was no question; it was literally just, 'Sure, let's do it.' Possibly they just hadn't thought of it. And I think that's where these things can change – it only takes one person to ask."
Farnish explained that as well his desire for nonbinary people to able to access such cards without being forced to choose one of two gender identities, he also wanted to see this change taking place for young transgender people more generally.
"There are trans people who might not want to come out and who aren't out to their parents, and it puts them in a difficult position because effectively they're going to have to either deny who they are or be forced to come out because of things like this," he said.
"If companies or organisations are more responsive then it can be very beneficial for people who are in a difficult position."

Farnish is also pressing for gender and titles to be removed from a variety of applications, including government forms. "Why should you be Mr/Miss/Mrs/Ms?" he said. "Why not just get rid of them entirely?"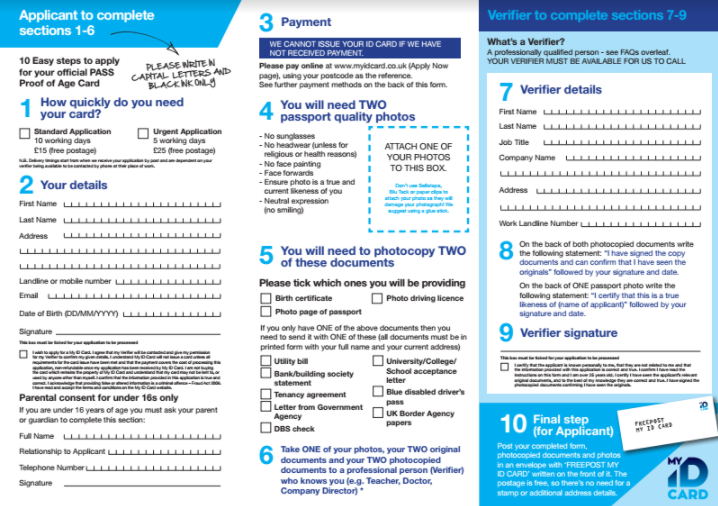 "What would be great is, as a result of this, other ID companies will do it as well. And maybe then that will encourage organisations like the DVLA [Driver and Vehicle Licensing Agency] to change their procedures – or the passport office. Don't force gender on people! Especially if it's not what their comfortable with."
There are several companies, such as Validate UK and Citizen Card, that produce proof-of-age ID cards, which require several forms of evidence with the application form, such as passport or birth certificate, to verify age and identity.
They conform to, and are validated by, a system called PASS (Proof of Age Standards Scheme), which is in turn endorsed by the Home Office and the National Police Chiefs Council. This was set up in lieu of mandatory national ID cards, which the previous Labour government was at one time planning to introduce.
"I am delighted that MyIDCard were able to meet Keith Farnish's requirements," David Tilney, the company's managing director, told BuzzFeed News.
"The concern raised has been addressed by a permanent revision of our application form requirements – any new online applications printed out from today no longer require a specific gender selection. There is however still a requirement to match the application name to two official documents used for verification purposes as specified on our application form."