Tim Farron Repeatedly Ignored Requests To Attend His Local LGBT Pride
As the Lib Dem leader faces intense scrutiny over his attitudes to homosexuality, Cumbria Pride organisers told BuzzFeed News he snubbed their invitations.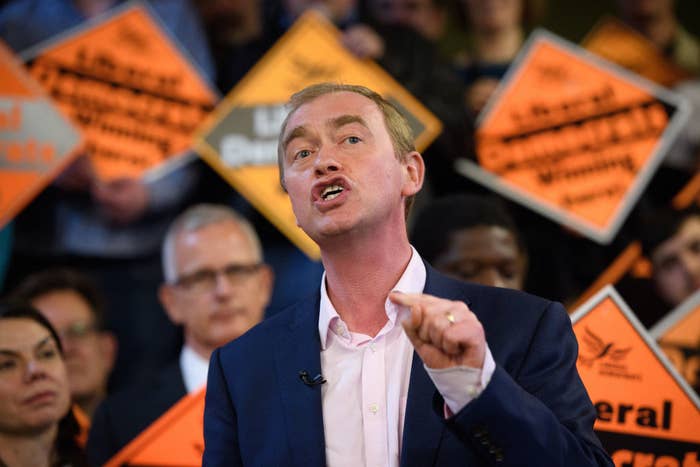 Liberal Democrat leader Tim Farron has ignored all invitations to attend and speak at his local LGBT pride, the organisers have told BuzzFeed News – despite also being prompted by his party's own LGBT group.
Glenn Anderson, the chair of Cumbria Pride, which covers Farron's Westmorland and Lonsdale seat, said the MP had failed to respond to his telephone invites to support the celebration of his LGBT constituents at two events in the last year.
By contrast, one of the other local MPs, Labour's Jamie Reed, who has since left politics, gave a speech at the event in Carlisle last September.
The revelation comes as the furore over Farron's refusal to say whether or not he considers homosexuality a sin continues, despite clarifying a similar – but theologically different – point in the House of Commons last week that he did not deem "being gay" a sin.
Speaking to BuzzFeed News, Anderson said the pride committee had been told that Farron was willing to speak at the event in September 2016 by a local councillor. This encouraged them to include Farron on advertised material as one of the speakers on the day.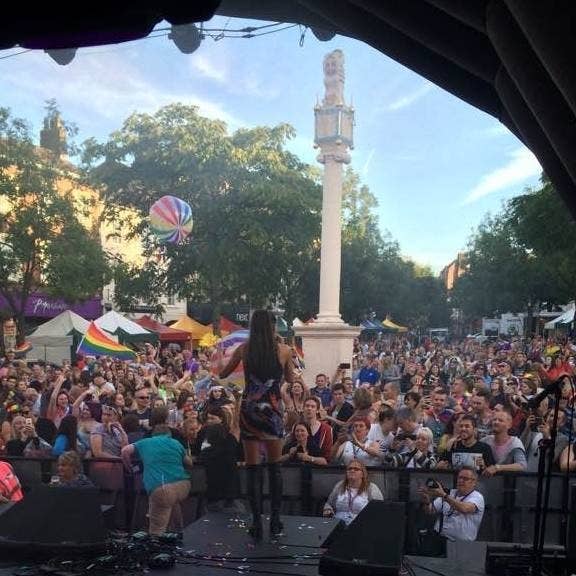 "We wouldn't have listed him on our billing if we didn't believe he was going to attend," he said. Anderson phoned Farron's office to arrange the visit.
"They took note of the dates and times and said they would be back in touch," he said. "But they didn't. Nothing came back. He didn't respond. So I removed him from our billing."
When approached by BuzzFeed News, a spokesman for Farron said the party leader was copied into an email by the Lib Dems' own LGBT group, informing Farron about the event and asking if there would be a Lib Dem presence.
"Last year's Cumbria Pride took place at the same time as Lib Dem party conference so Tim could not attend, but he is keen to support the event in the future," the spokesman said. He offered no explanation as to why Farron had not responded to the invite to inform the organisers of this at the time.
Following the large attendance of the 2016 Cumbria Pride, the committee decided to stage a Winter Pride in January 2017 for local residents – this time in Barrow-in-Furness. "Tim Farron was invited to speak at that and again his office was contacted and no response was give back at all," said Anderson. "We had absolutely no communication."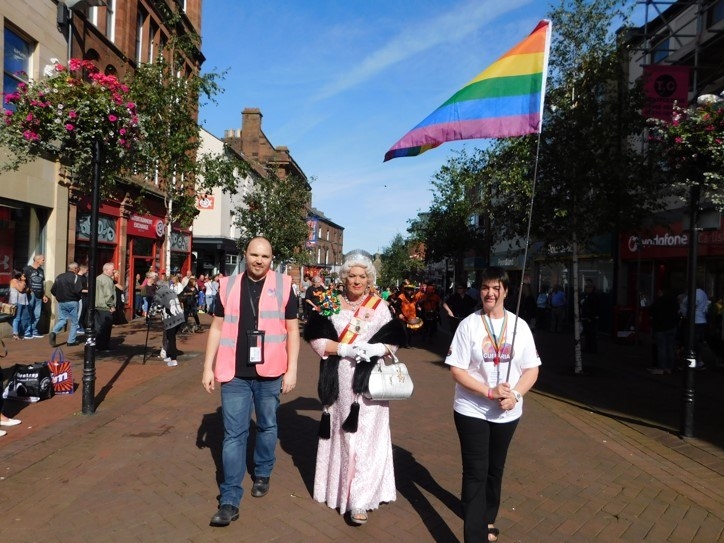 Another local politician – this time John Woodcock, the Labour MP for Barrow-In-Furness – did attend, despite it clashing with another commitment. "He wasn't able to attend at the time of the event so he came just before to wish everybody well," said Anderson.
Having Reed and Woodcock at the two Cumbria Pride events was a major boost, said Anderson.
"We were excited to get Jamie Reed to speak. He's the only sitting MP that's ever spoken at our main pride event in Carlisle. It was huge for us."
Farron's office offered no explanation as to why he did not attend or respond to the invite to Winter Pride.
His spokesman told BuzzFeed News: "Tim is proud to support Cumbria Pride. His record and that of the Liberal Democrats speak for themselves – they have consistently pushed for tolerance and equal rights, and will continue to do so."
But his silence at the invitation was keenly felt, Anderson said.
"It's disappointing to me personally and in my role as representing the LGBT+ community," said Anderson. "We have an uphill battle in terms of funding and if you are able to get the backing of the local politicians it does give credibility to your event. People in Cumbria do listen to what people like Tim Farron have to say."
He acknowledged that he thought Farron's attitudes towards LGBT issues had progressed – the MP has voted for some but not all LGBT rights legislation – but said he should go further.
"I believe Farron has adapted to some extent and I wish he would come out and be fully supportive of ourselves because the Lib Dem policy would be that," he said. "If he is the leader of the Lib Dems then he should embrace all of their policies."
Anderson added: "People do have the right to express their own opinions. We try our best from an LGBT point of view to convey our message – not everybody will listen but it's our job to keep on plodding away to try to change people's minds. I think Tim Farron is just another person whose mind we perhaps need to change a little bit more."
Now in its eighth year, Cumbria Pride has grown enormously from incredibly humble beginnings, Anderson said.

"It started with less than 50 people attending in a student union hall," he said. "I would say 10 years ago very few people in Cumbria would have admitted to even having gay people living in their county."
But last year's pride saw "nearly 10,000 people standing in a Saturday afternoon" and for the last four years "we're right in the heart of the shopping street in Carlisle city centre. Last year we had a freedom flag flown for the first time above a civic building."
The event has transformed the lives of many local LGBT people, he said, with many able to express their gender identity or sexual orientation publicly for the first time.
"It's been a pleasure to be a part of," he said, "but also to watch the younger generation over the years become more free with their ability to express the colours of their life. It's important we make them feel comfortable and safe and that's something that Cumbria Pride has been very proud of achieving so far."
In particular, Cumbria Pride has helped local transgender people, according to Anderson: "One thing we've focused a lot on is transgender rights – there's a surprisingly large transgender community in Cumbria, who had previously been hiding away in the background, and now they have the strength to be themselves publicly."
Anderson hoped Farron would consider attending this summer's event.
"Tim Farron is always welcome – an offer would be extended to him and any of the other MPs from Cumbria to come and speak because even if it's just 3% identifying as LGBT+, they still have a duty to represent all of their constituents."