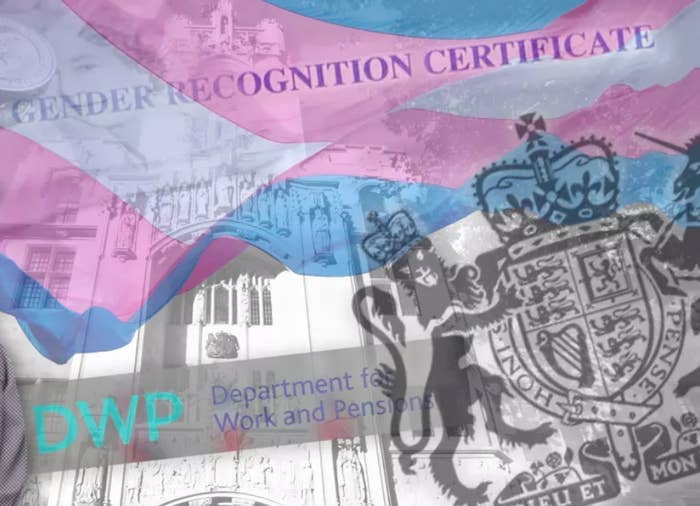 After a 10-year legal battle, a transgender woman has won a landmark case at the European Court of Justice against the British government, in order to be granted her state pension at the female pension age.
The court today ruled that the British government discriminated against her – potentially paving the way for trans women to always be given the state pension at the same age as other women.
"MB" – as she is referred to in the case as her anonymity is protected – was refused a pension at the age of 60 by the Department for Work and Pensions. The DWP claimed she was not legally a woman because she did not have a gender recognition certificate, the document brought in in 2004 under the Gender Recognition Act to give legal protection for trans people. As a result, it said, she could not claim until she was 65, the pension age for men.
But in order to gain the certificate, transgender people who were married before Britain made same-sex marriage legal had to have their marriage annulled – or divorce. As MB is a Christian she refused to divorce her wife, on religious grounds, and so could not obtain the gender recognition certificate and therefore was denied her pension.
The European Court of Justice ruled a trans person "cannot be required to annul the marriage which he or she entered into before that change of gender in order to be entitled to receive a retirement pension" and "such a condition constitutes direct discrimination based on sex".
MB, who is now 70, married in 1974, began living as a woman in 1991, and medically transitioned in 1995 before applying for the state pension aged 60 in 2008.
MB's lawyers Jacqueline Mulryne of Arnold & Porter and Chris Stothers of Freshfields Bruckhaus Deringer, who were acting pro bono on her behalf, said: "We are delighted with today's judgment, which vindicates our client's determination to challenge the unlawful and discriminatory decision of the UK government to refuse to recognise her change of gender or to pay her state pension.
"After almost a decade, MB will finally be paid her pension and recognised as a woman by the government. This is a small decision but it has great importance in the move towards increased equality and respect."
The case could trigger a domino effect, enabling other trans women who have been denied the state pension to claim from age 60. As BuzzFeed News reported in 2016, there are three other cases against the DWP from trans women who for varying reasons do not have a gender recognition certificate and have been denied their pension.
All these cases have been delayed pending the outcome of today's judgment – which will now be transferred to the Supreme Court, which is expected to agree with the European Court.
The British government is this summer beginning a consultation with the public and interested groups on the gender recognition process, and has previously suggested it wishes to overhaul the system by which trans people gain legal recognition of their acquired sex.
It is expected to simplify what many trans people say can be a protracted, humiliating process, involving a medical panel approving an individual's application.
BuzzFeed News has contacted the DWP for comment.
---
Following the publication of this story, a Department for Work and Pensions spokesperson told BuzzFeed News: "We are carefully considering the implications of the Court of Justice of the European Union's judgment and will await the verdict of the Supreme Court."