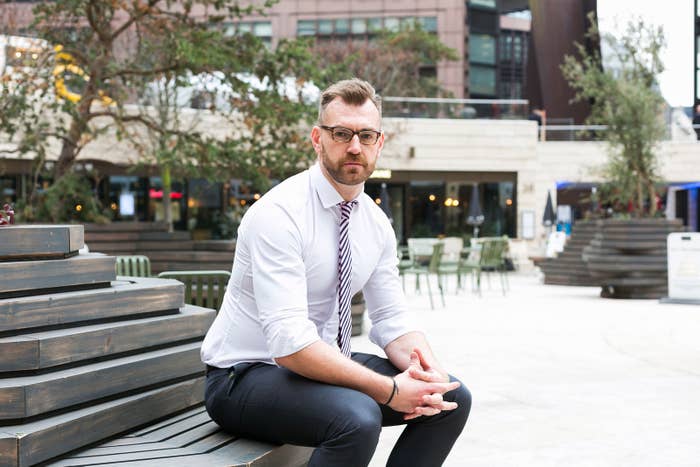 A tattoo artist at a famous London studio run by Kanye West's tattooist refused to work on a customer because he is HIV-positive.
Rob Curtis, 36, told BuzzFeed News that he had been informed by the receptionist at Sang Bleu, in Dalston, east London, that the tattooist, Malvina Wisniewska, would not carry out the agreed £1,000 design because "she just doesn't feel comfortable" tattooing someone with HIV.
There is no risk involved in tattooing someone with HIV under the standard hygiene measures parlours use with all customers. Refusing to serve a customer on the grounds that they have HIV also contravenes the Equality Act 2010, as the condition is classified as a disability.
Britain's largest HIV charity criticised Sang Bleu – founded by A-list tattooist Maxime Plescia-Buchi as part of a media and design agency that has worked with Vogue and Balenciaga – for subjecting Curtis to "stigma and discrimination".
Although Curtis said he had suffered discrimination for his sexuality before, he said this was the first time he had been denied a service because of his medical condition.
"It was awful," he said. "I was really shocked and had an empty feeling in the bottom of my stomach. I felt really helpless. I don't feel like a second-class citizen every day." Compounding this, he said, was the fact that the tattooist "wasn't even willing to face me personally and to say they weren't able to do the work".
Curtis has since made a formal complaint to the licensing department of the local council and will also be complaining to the Equality and Human Rights Commission, the regulatory body responsible for enforcing the Equality Act.
Hackney councillor Carole Williams, the cabinet member with responsibilities for equalities said: "Refusing to offer services to a person living with HIV is illegal under the Equality Act, and discrimination of this sort should be reported to the Equalities and Human Rights Commission. We expect all businesses in the borough to adhere to the Equality Act and condemn any business which discriminates on the basis of disability.
"Tattoo parlours should have universal safety precautions in place to protect all their customers and staff from communicable diseases. We will write to this business and, if discrimination is found to have taken place, we will take action. Hackney is a place for everyone and we strive to uphold that."
Curtis told BuzzFeed News he was turned away minutes after he had disclosed his HIV status in the customer information questionnaire – and minutes before the work was to begin. "It's humiliating," he said.
He said he has been on antiretroviral medication for years, suppressing the virus to such low levels (referred to as "undetectable") that onward transmission is only theoretical.
Following an initial appointment in November to discuss the geometric design for his thighs, Curtis returned to the parlour last Monday to finalise the plans, and arrived on Saturday ready for the work to begin.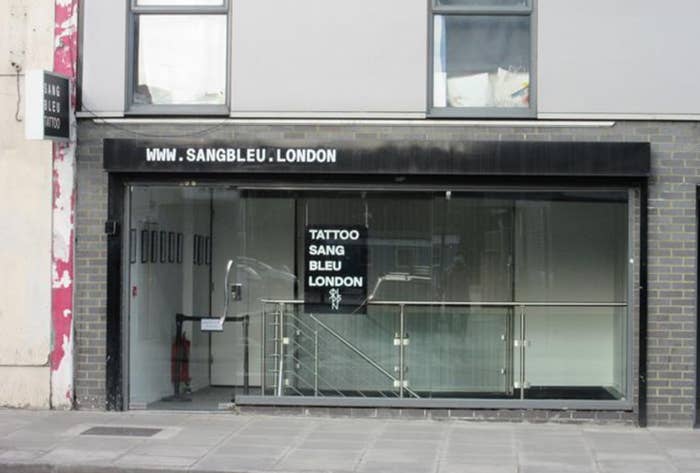 He filled in the standard medical questionnaire, which asked about conditions such as heart problems and any blood-borne diseases, so he disclosed his HIV status. "I left the form with the receptionist and went out to grab a coffee and got a phone call from the receptionist about 10 minutes afterwards, that I needed to come back to the studio," he said.
"I got there and the receptionist asked me to sit down on the sofa – the artist was nowhere to be found – and she explained to me that Malvina was not interested in doing the work because she doesn't work on people who are HIV-positive."
The receptionist, who is an apprentice at the studio, was "mortified" having to tell Curtis this, he said.
"She said, 'I know some people know there is medication and antiretrovirals and the risk is low, but Malvina just doesn't feel comfortable so she's not going to do it.'
"There was no real opportunity to have a conversation about the facts on the table; it was clear that she wasn't going to do the work," Curtis added.
He said the apprentice then offered to see if another artist would be willing to work on someone with HIV, suggesting that an email could be sent round. Curtis said he declined the offer, telling her: "I'm not sure I want to do business here again."
Dr Michael Brady, medical director of the Terrence Higgins Trust, told BuzzFeed News: "There are no documented cases of HIV transmission due to tattooing. Any reputable tattoo parlour should already be taking precautions to protect their customers against infections, without exception – for example using fully sterilised equipment and single-use, disposable needles.
"If a tattooist is adhering to these precautions, there is no medical or legal reason why they should turn away someone who is living with HIV. In fact, to do so is illegal under the Equality Act 2010. Not only that but, crucially, people who are on effective HIV medication are uninfectious and cannot pass the virus on – through needles or any other means."
Curtis said the studio was also not willing to give him the deposit back straight away. "They said she doesn't have your money now but she can PayPal it to you. I said, 'I'm not leaving here until I get a refund.'" After a discussion with a manager, the deposit was returned to him, but the damage was done, he said.
When he arrived home Curtis remembered that he had written on Facebook earlier that he was about to have a tattoo and so changed his status to "do not use this studio".
"People were asking me what was going on and it was clear I'd been discriminated against in some form," he said. And so he decided to come out about being HIV-positive on Facebook.
"I was a little worried about doing so because there were people I'd worked with professionally but after a while I realised I didn't care – I was so angry. I wanted to channel that anger into something constructive and I realised there would be lots of people who wouldn't have the courage to talk about it."
After reading his Facebook post, one of his friends who had used the same tattooist before got in touch with the owner of the studio to complain, while another friend who was due to get a tattoo by her cancelled their appointment.
Curtis left a comment on the tattooist's Instagram page complaining about how he had been treated. She replied to him in a series of messages, which he forwarded to BuzzFeed News, explaining that she was too nervous about contracting HIV to tattoo him. It was, she wrote, her "personal chose [choice] not discrimination".
Curtis wrote back: "Refusing to serve someone on the basis of their HIV status is classified as Direct Discrimination under the Equality Act 2010. Your actions were shocking and disappointing…I chose to disclose my status out of respect. I could easily have lied but I chose honesty. Discrimination is always unacceptable."
Unexpectedly, Curtis received supportive messages from the apprentice, who wrote: "I share your disgust and outrage about the way you have been treated. As do many of my coworkers. It is a dark fact about the tattoo industry that uneducated people refuse to tattoo a client with HIV. They are unaware of scientific facts, the minimal risks, and advancements in transmission prevention. I admire you for speaking out publicly about the discrimination you suffered."

She added: "We are all trained to treat every station as if the client has blood bourne [sic] pathogens. We take numerous medical level procautions [sic] with this in mind. Another thing that makes the refusal to tattoo someone ridiculous."
He also emailed the owner of the studio, Maxime Plescia-Buchi, who replied: "I deplore what happened but I can not force anyone to do something they do not feel comfortable doing. It is not a policy at Sang Bleu to discriminate and most artists wouldn't care. I am happy to tattoo you myself if you want. I personall [sic] have many HIV positive clients. That is what I can offer to you. Otherwise the only person to answer for the situation is Malvina in person as artists are independent contractors and not Sang Bleu employees."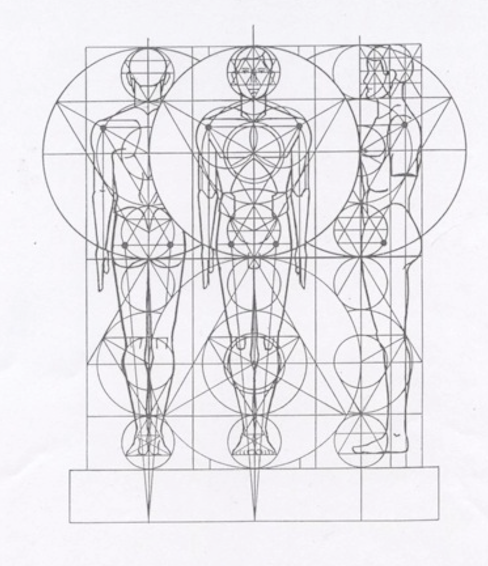 But Curtis told BuzzFeed News that this response did not go far enough. He would like "an acknowledgement from them that what they've done is wrong – from both the studio and the artist", and for the studio "to change their practices – to no longer permit any of their artists from discriminating against people because of their HIV".
He will also be pressing for Sang Bleu and its artists to state on social media that they do not discriminate against HIV-positive people – and for that message to be displayed in the foyer of the studio to prevent this ever happening again. That way, he added, "they begin to claw back some of the harm they've done". He also called on the studio to make a £1,000 donation to an HIV charity.
In a statement, Sang Bleu told BuzzFeed News: "The Sang Bleu studio has a strong anti-discrimination stance. One artist declined to design a tattoo for personal reasons. Sang Bleu immediately offered an alternative artist for the same service. The customer did not take up this offer and his deposit was refunded in full. We regret the upset caused to the customer and are in contact with him to try to resolve his concerns."