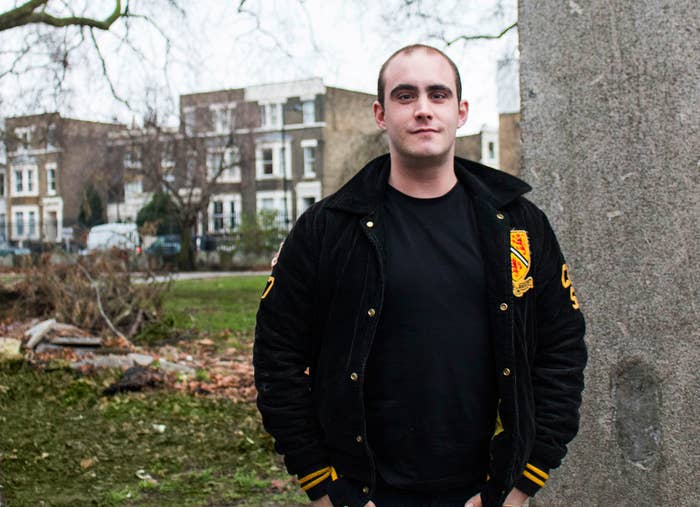 The makers of Channel 4's hit reality show First Dates told a contestant he had to disclose the fact that he is HIV-positive to the man he had been paired with before they filmed the supposedly blind date – because, he said, he was deemed a "risk" to his dinner companion, BuzzFeed News can reveal.
This was despite the contestant, Alex Causton-Ronaldson, being on antiretroviral medication that made it impossible for him to transmit the virus, even if he had had unprotected sex with his date.
Britain's biggest HIV charity, the Terrence Higgins Trust, said it was "wrong for any organisation to demand this of someone", as it relies on "myths" about a "highly stigmatised condition".
Speaking for the first time about his experiences, Causton-Ronaldson told BuzzFeed News he felt the show's producers pressurised him at a particularly vulnerable period of his life, and said they only backed down when he informed them they were acting illegally.
But it was what led up to the demand for disclosure as much as the demand itself that shocked Causton-Ronaldson into speaking out to warn potential applicants to the show. "I'm scared for other people," he said, for what producers "can pressurise them into doing".
In August 2015, two months after a long-term relationship broke down, the 27-year-old marketing director from London applied online to be on First Dates and initially received a phone call from one of the producers.
"They spent an hour talking to me about my likes and dislikes, what my perfect man was, and said, 'We'll put you on file and let you know when something comes up,'" he said.
Causton-Ronaldson had only been diagnosed as HIV-positive the year before and was still coming to terms with the condition. "At the time I was really uncomfortable about sharing my HIV status – I was scared of rejection," he said.
At this stage the producers did not know he was HIV-positive, and nor did they when they invited him in for an interview on camera. It was only once they matched him with another contestant two weeks later that everything escalated.
"They said, 'We found your perfect man. You guys are going to be so compatible!' I was on the phone to my mum, like, 'Buy a hat! This is happening!' I was so excited."
But before the filmed dates take place – at an upmarket restaurant in central London – contestants sometimes have to speak to the show's psychotherapist on the phone. Causton-Ronaldson said the therapist reassured him that "this is a confidential chat between you and me". There was one caveat, however.
He said he was told that if she deemed anything to be of a high-risk nature, she would share it with the production company. He said he asked her what she meant and recalled being told that if she felt he was a risk – for example, if she thought he wasn't mentally well enough to go on television – that was the kind of information she would share. As far as he was aware, "It was about my mental fitness to go on national television. It was never about my physical wellbeing."
But then, said Causton-Ronaldson, the therapist asked him if he was on any medication, and he told her he was on Raltegravir and Truvada. "She said, 'Those are antiretrovirals.' I said, 'Yes I'm HIV-positive.' She was like, 'OK,' and that was it. She didn't make a thing out of it at all."
Except that a day or two later, a member of the show's production team phoned him – the psychotherapist had passed the information on, breaching confidentiality, he claims.
Channel 4 maintains that in all of its consultations between its contributors and psychotherapist, the contributor is informed that anything discussed could be shared with the production team unless the contributor says it should be kept in confidence. The broadcaster also maintains that Causton-Ronaldson had a second opportunity to alert the psychotherapist if he wanted anything to remain confidential and that he raised nothing.

According to Causton-Ronaldson, the production team member told him he would need to disclose his HIV status to his date before the date. "I was in shock – I couldn't believe what I was hearing." He also claims she told him Channel 4's legal team had done a risk analysis of this and he was considered a risk to his date.
Since being diagnosed in June 2014, Causton-Ronaldson has been taking antiretrovirals that suppress the virus to such low levels that it cannot be detected by standard medical equipment – a point of viral suppression referred to as "undetectable".
This means it is impossible to transmit the virus during sex, even if a condom is not used. In fact, in a landmark four-year study of over a thousand undetectable HIV-positive people having unprotected sex with their HIV-negative partner, not a single person has contracted HIV in over 58,000 incidents of sexual intercourse. HIV experts agree: An HIV-positive undetectable person poses effectively zero risk to their sexual partners.
But Causton-Ronaldson was still expected to reveal his private medical details to a stranger before being allowed on the show, after such information had already been shared with the production team.
"I was shaking I was so angry and so upset," he says. "I had a boyfriend pretty much the whole time I'd been [HIV-] positive who'd been OK with my status and no one I'd dated had turned me down because of my status." That phone call was the first time he had encountered such attitudes.
"Suddenly all my fears about being HIV-positive and being rejected that I hadn't experienced became realised," he said. "And this wasn't by a person, this was by a national broadcaster. The thing that kept shocking me was [thinking], This is Channel 4, they tout themselves as the progressive channel, as the pioneering channel. But now Channel 4's legal team had deemed me too much of a risk to my date."
According to Causton-Ronaldson, a series of phone calls then ensued between him and the production team member during which, although hurt and shaken, he repeatedly challenged her.
"I said, 'There are three presumptions here. 1) That I'm not undetectable. I am, but no one thought to ask me that and therefore I have the right to disclose to whoever I want to. 2) That I'm going to fancy him. 3) That I'm going to have sex with him without a condom."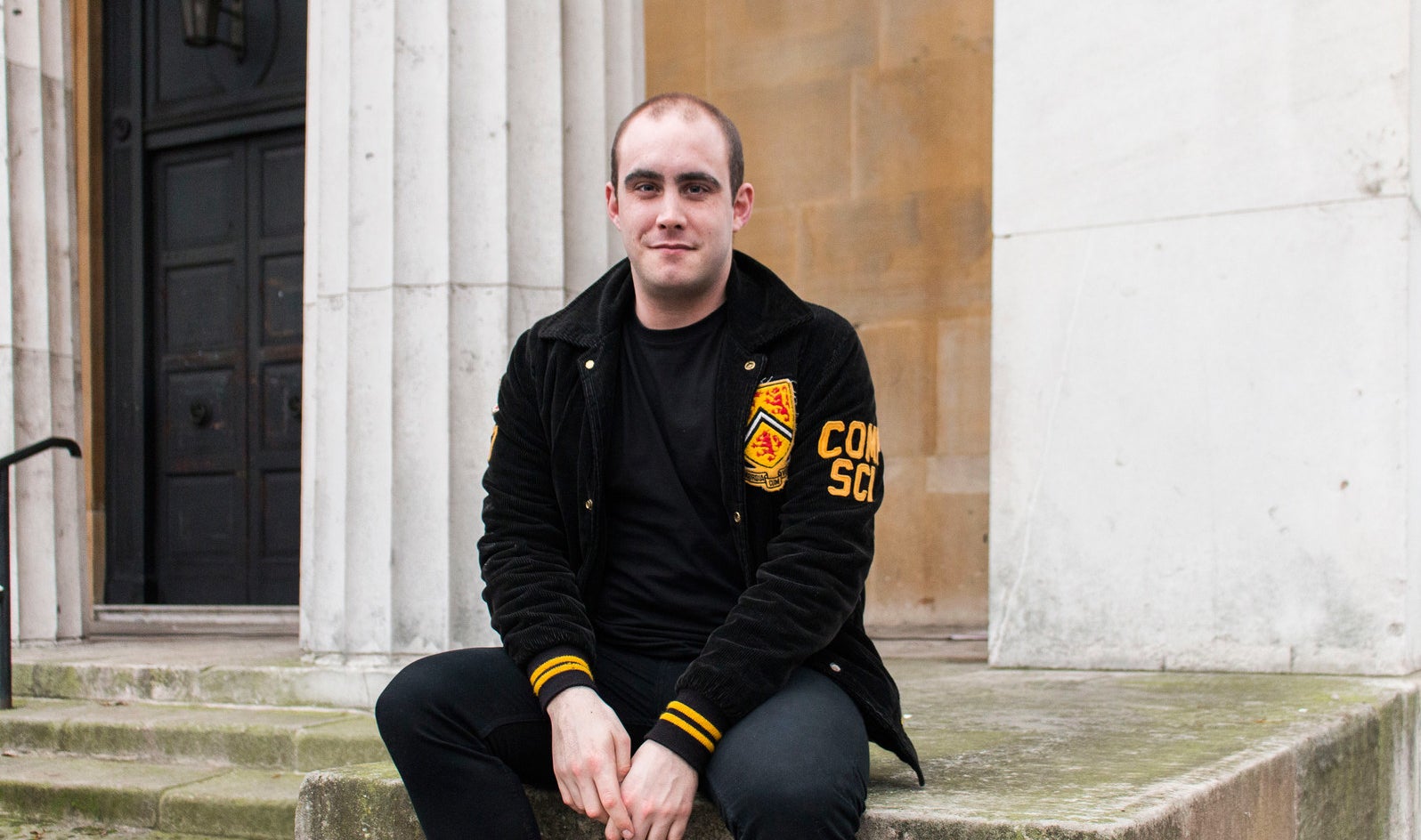 He didn't stop there, he said.
"I said, 'What are the mechanics here?'" He was told, he said, that he would need to meet his date beforehand and tell him. "So I said, 'You're willing to risk the whole premise of the show – that it's a blind date – because I'm that much of a risk?'"
When the production team member refused to back down, Causton-Ronaldson tried a different approach.
"I said, 'Fine, I'm not going to do the show then.'" Her tone changed dramatically, he said. "She played the guilt tactics on me: 'Oh, your date's going to be so disappointed. He's so excited to meet you. He's gonna be gutted. It's such a shame. Are you sure?' And I said, 'Categorically, I am not doing this if you make me disclose beforehand.'"
There was something else that might have come as a surprise to the production company. "I said, 'And by the way I volunteer for the Terrence Higgins Trust, the UK's largest HIV charity.'
Causton-Ronaldson had recently begun doing volunteer outreach work for the charity and so contacted them to ask for advice, which proved invaluable during the discussion with the production company. "I said, 'This is wrong. This is discrimination. I am under no obligation to disclose my HIV status. HIV is covered by the Equality Act 2010, therefore this is illegal.'" At that point, he said, he was told the producers would go back to Channel 4 to see what they said.
Later, the production team member phoned back and told him he could go on without disclosing his HIV status. "I said, 'If you want I can get you some training from the Terrence Higgins Trust [about HIV]. I gave them the email addresses and phone numbers."
The telephone discussions with the production team took a toll on Causton-Ronaldson, who was still fragile from the breakdown of his relationship and still learning how to navigate life with HIV.
"I was nowhere near as confident as I am now about the whole situation and about myself," he said. "I was very self-conscious, very nervous about my HIV status." Looking back he feels he was unfairly pressured at a time when he was vulnerable. "I have friends who work in TV and have told me since, 'That is a hardcore producer tactic for reality TV programmes.'"
Causton-Ronaldson is left wondering what might have happened if he had agreed with their demands.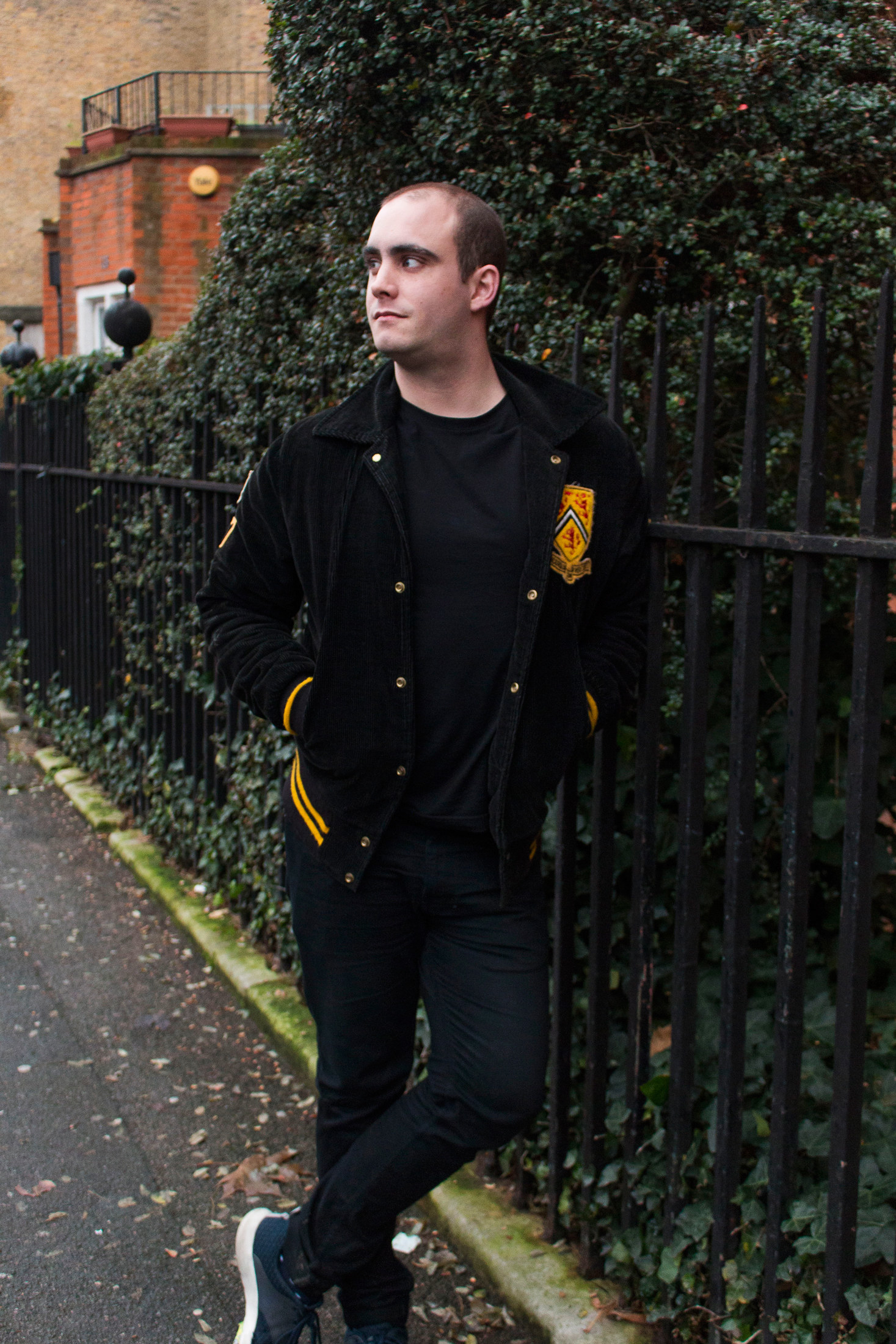 "Had I not pushed back, had I not had the Terrence Higgins Trust behind me, and friends saying, 'No, this is disgusting, this is wrong,' things might have been different," he said. But even after going through with the filming – he and his date did not click, and the episode was aired in April this year – without disclosing his HIV status, the incident affected him in ways he could not have predicted.
"It perpetuated the idea that I'm a risk and unclean – all these myths out there about HIV," he said. "It made me feel awful. My self-confidence took such a knock because of it. And I only disclosed it in that psychological assessment because I thought it was confidential. It set my self-esteem about living with HIV back quite significantly. I got very low for a couple of months."
He remains disgusted by how the production team behaved.
"I look back and think, How could they have done that?' They were all so best-friendly with me, so pally. I would never have gone on Big Brother or anything like that but the way First Dates is filmed, the angle it comes from, made it seem like it had a bit more integrity. It comes across as honest and truthful and 'we're just getting couples together' – it feels less like a trashy reality programme. I am lucky because I'm quite a strong-minded person and able to fight this kind of stuff. But I'm scared for other people."
Other First Dates participants have revealed their HIV status on the show. and Channel 4 denies that anyone has ever been pressured into this. However, a spokesperson admitted to BuzzFeed News that a conversation about Causton-Ronaldson disclosing his HIV status to his date did take place – a conversation that has alarmed the Terrence Higgins Trust.
"People who have an undetectable viral load are not infectious," the charity's Alex Sparrowhawk told BuzzFeed News. "And yet it's the person living with HIV who is on effective treatment who is often judged to be 'harmful' to others and feels pushed into disclosing their HIV status against their wishes – whether that's through a workplace, care home, a media outlet, or to a potential partner."
Sparrowhawk added: "We regularly hear worrying stories where it is clear someone's confidentiality is breached. This is usually based on inaccurate myths about how HIV is transmitted. Despite the medical advances, HIV continues to be a highly stigmatised condition. This is precisely why sharing your HIV status is a personal decision and it is wrong for any organisation to demand this of someone."
This was echoed by the National AIDS Trust, a spokesperson for whom told BuzzFeed News: "Unfortunately, we often hear from people living with HIV who have been put under enormous pressure from others to disclose when there is no need for them to do so. Trying to prevent HIV transmission this way is distressing, stigmatising - and does nothing for public health."
A Channel 4 spokesman told BuzzFeed News: "The welfare and privacy of all our contributors is of paramount importance. Anyone who has disclosed their HIV status on the programme has done so through personal choice and not at the request of the production team."
BuzzFeed News approached Twenty Twenty Television, the production company behind the show, for comment but no response was given.