There's Been A Huge Rise In Hate Crimes Against LGBT People, A New Report Says
The figures were released as Stonewall launches its biggest campaign in years.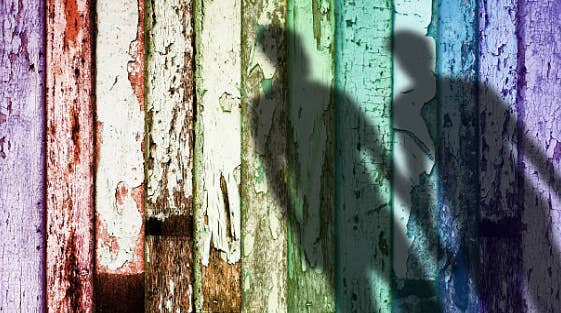 In the last five years, the proportion of lesbian, bisexual, and gay people in the UK who say they have been the victim of a hate crime has nearly doubled, according to a major new survey by Stonewall, the LGBT rights group.
Whereas in 2012, 9% said they had experienced a homophobic or biphobic crime, today's figures, based on a survey of 5,000 people using the same sampling methods as 2012, put the number at 16%.
But it is transgender people who are being targeted the most, the report found.
In the last 12 months, 41% of trans people – or 2 in 5 – have been subjected to a hate crime because of their gender identity. So large is the proportion that when the figures for trans people are added to those of lesbian, gay, and bisexual people, 21% of LGBT people overall – 1 in 5 – have experienced a hate crime in the last year.
When these figures are compared to the number of sexual orientation or gender identity hate crimes reported to the police during a similar period, it is clear that a large proportion of LGBT people do not call the police when an incident occurs.
In 2014-15, there were just over 7,000 reports, up from 6,400 the year before. But if LGBT people were, for example, to only account for 5% of the population, that would suggest only 1 in over 450 LGBT people had experienced a hate crime – in marked contrast to the number who told Stonewall about incidents.
LGBT people who are black, Asian, or from other ethnic minorities are also disproportionately affected by hate crimes because of their gender or sexuality, with 34% – 1 in 3 – reporting a hate crime to the Stonewall survey (as opposed to 1 in 5 white LGBT people). The area with the highest proportion of LGBT people suffering hate crimes was the North East of England, with the North West, the South West, and Yorkshire seeing the least.

In terms of how the hate crimes manifested, 26% of incidents involved unwanted sexual activity and 13% featured physical violence.
"I was assaulted by a man whilst I was holding hands with my lesbian partner. He grabbed me from behind and thrust himself into me, then verbally attacked me," said Freya, 21, one of the participants in the survey, who is from Wales.

"Someone described their intention to slit my throat and kill me," said Ava, 56. "They went on to say no court would convict them for killing 'the queer bait'."

And a trans man called James, 47, said: "I have been stalked for over two years now from an unknown person. During this time, I have received anonymous threatening letters. I've had two letters containing razorblades, one which contained a toxic substance which burnt my hands, face, and eye. I have been beaten up three times."

The report also contains recommendations, calling on the Crown Prosecution Service to provide specific training to prosecutors regarding anti-LGBT hate crimes and offer specialist support to victims; the police to better monitor and record LGBT hate crimes and improve relations with the LGBT community; and the Home Office to change guidelines so hate crimes based on sexual orientation and gender identity are treated as severely as those based on race or faith.

At the launch of the report, Ruth Hunt, CEO of Stonewall, said the dramatic increase in those reporting hate crimes in their survey compared to five years ago could be explained by people being more aware of what a hate crime is, and so being more able to label and reveal it when questioned in a survey about what they experienced – or it could be that there has simply been a rise in the number of attacks. The continual rise in numbers reported to the police, meanwhile, is also difficult to pin down to either a rise in actual crimes or a rise in people more likely to report them.
"While we have come a long way in the past 25 years, it is clear there is still a huge amount of work we need to do before all LGBT people can feel safe, included, and free to be themselves in Britain today," said Hunt. "This report warns against complacency. We now need to work together to bring forward the day when no individual faces hatred or discrimination simply because of their sexual orientation or gender identity."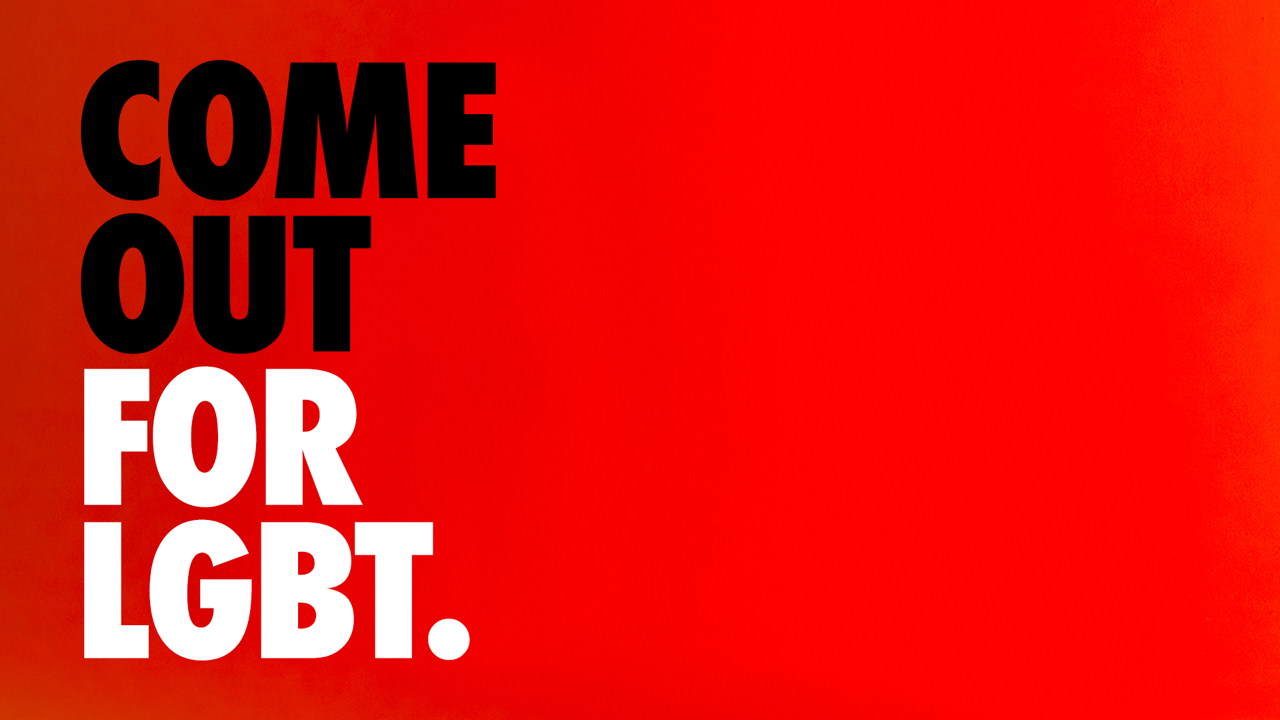 Her comments come as Stonewall launches its biggest campaign in a decade, aimed both at heterosexual and cisgender people to encourage them to speak out and step up for their fellow LGBT citizens, and also at LGBT people to do the same for others within their own community.
The chief slogan that will appear on posters and adverts across the country and also feature in promotional videos and online campaigns is, "Come out for LGBT." This, Hunt told BuzzFeed News, will be the overriding message that is seen most regularly and prominently – a call to arms for allies of the LGBT community.
Other slogans will play on the "coming out" theme, with, for example, people in different professions and activities and the tagline "come out playing", showing sportspeople.
The campaign is supported by various celebrities including Gok Wan and Ana Matronic from the Scissor Sisters and includes information and advice on Stonewall's website about how heterosexual people can safely assist an LGBT person who is the victim of a hate crime or online abuse.