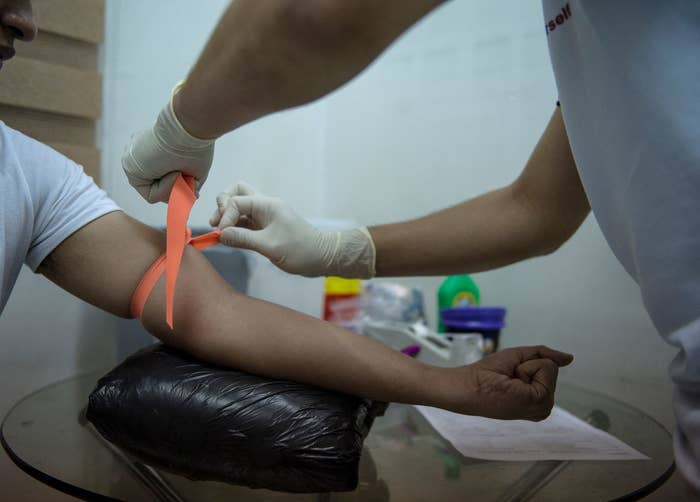 A man who asked his local sexual health clinic for PrEP, the HIV prevention drug, but who was denied it because the NHS has capped the supply, was diagnosed as HIV-positive just a few months later, BuzzFeed News can reveal.
The twentysomething, who wanted to be named only as Ron, was refused the medication in the autumn of 2017, when he was HIV-negative, only to be diagnosed positive in February this year. Ron told BuzzFeed News that when he was given the news by the clinic he asked, "Am I going to die?"
The decision by NHS England to limit the provision of PrEP meant, said Ron, that he and others are now left with a life-long condition that will "cost the NHS much more in the end". This, he added, is a "stain" on its record.
A leading HIV charity has revealed that it is aware of several other similar cases of patients who were refused PrEP because their clinic had no capacity left and who then tested positive for the virus. An online HIV support organisation, Plus Health, has also said it has been contacted by people who experienced the same. The National AIDS Trust told BuzzFeed News the situation was a "huge injustice".
Although Ron, who also has depression and anxiety, has been able to come to terms with his diagnosis with a lot of help, he said it was the thought of others less fortunate that angered him more. "There are people out there who have no support circle, who were told no [they couldn't have PrEP], and now they're left to handle this on their own."
In October 2017, NHS England launched the Impact trial, which was to provide 10,000 people with PrEP — the drug Truvada, which is usually taken daily. It was meant for those who were most at risk of infection and was later increased by 3,000. The trial was controversial, however, because previously NHS England had refused to provide the drug to anyone, claiming it was not its responsibility. It took the National AIDS Trust bringing legal action against NHS England for PrEP to be made available at all.
It was also controversial because the NHS in Scotland has made PrEP available to everyone who needs it, rather than limiting the numbers, and because the Impact trial is not examining how medically effective the drug is — that has already been proven by PROUD, the internally cited study by University College London. Instead, the trial's stated aim is to discover "how many people need PrEP, how many will want to take it and for how long".
Critics say it was implemented under false pretences — that limiting the numbers was simply a way of keeping costs down rather than ascertaining how best to roll out the treatment.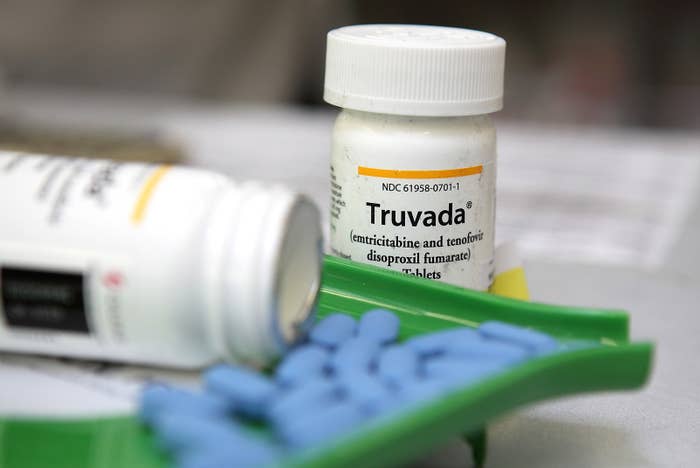 Many in the HIV sector were also concerned when a legal case regarding the use of generic, cheaper versions of PrEP earlier this year meant the NHS could offer a full rollout of the drug because such generics would now become available — but NHS England refused to do so.
Ron knew very little about the Impact trial when he went to the Burrell Street clinic (part of London's Guys' and St Thomas' hospital) in the autumn of 2017, but had heard that only those most at risk of HIV were eligible for PrEP. While at the clinic for a routine check for all STIs including HIV, he asked to be supplied with the medication because he was concerned that the amount of unprotected sex he was having would put him at risk of contracting the virus.
"They said the trial [spaces] had already been filled up," he said. Instead, the clinic staff suggested he buy the drugs, which thousands have been doing on sites such as IWantPrEPNow since 2015, two years before the NHS made it available to anyone.
"They said I should go on the online route if I wanted to, but as much as I took the information I didn't feel like that was them saying, 'You should be on PrEP.'" At the appointment, his HIV test result was negative. Confused about what best to do, Ron did not pay for the drugs privately and instead decided to "cut back" on his sexual partners (male and female).
But this did not work. In February 2018 he went to a different clinic, 56 Dean Street, in central London for another routine checkup.
"I did the blood test and the doctors gave me a call saying, 'We need you to come in.'" On returning to the clinic, the staff explained that the initial results suggested he was HIV-positive but that another test was necessary to confirm it. This then proved without doubt that he had contracted the virus.
Ron had only learned at school that "AIDS leads to death", and so, "When they asked how I was feeling, I said, 'Am I going to die? Shall I start saying my goodbyes?' And they said, 'That's not what this is; you can live a healthy life.'" Although reassured by the clinic that HIV is no longer a death sentence, that with successful treatment patients can enjoy a normal life expectancy and good health, and are incapable of passing the virus on to anyone else, Ron said the shock of the diagnosis did not sink in initially.
"It only really hit two days later when I told my mum," he said.
Ron also told his girlfriend, whom he had only recently met. "She was there the day I got the call. Thankfully she was supportive." Overall, although he has only disclosed his HIV status to a few people and they have been supportive, he said it is the thought of others in his situation that encouraged him to speak out. "There are people who don't have what I have, who are probably my age or younger who are going to be out there suffering, who don't have anyone to help them."
Regarding the continued limit on the number of people who can access PrEP, Ron said: "How are we not doing better here? This will be a way bigger financial problem for the NHS later if you don't sort the problem out now. I think they should feel extremely ashamed."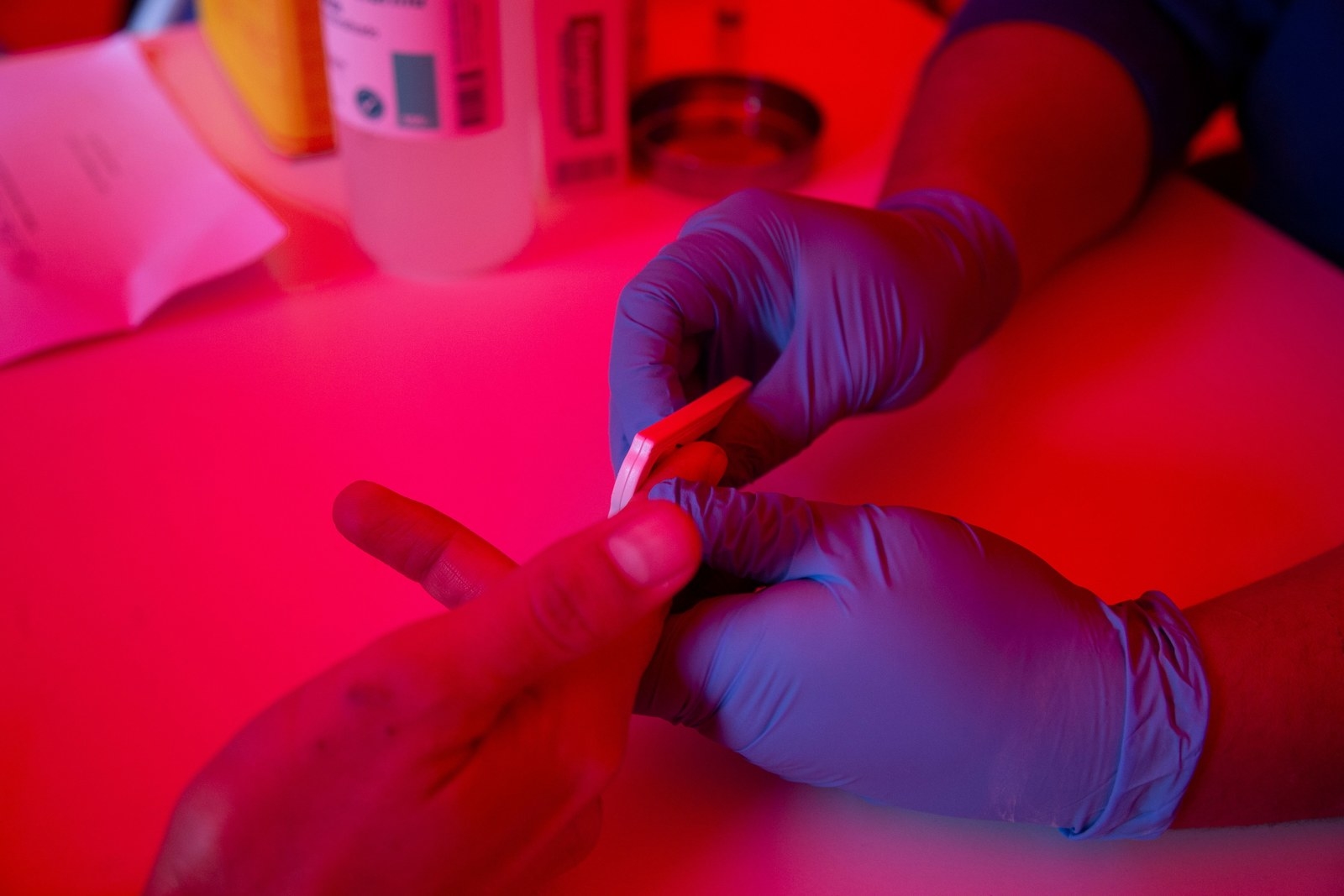 He was put on antiretroviral treatment a week after diagnosis. The cost of this over a lifetime vastly exceeds that of PrEP. Even if the preventative regime is used continuously throughout a lifetime, PrEP is still less expensive than HIV treatment as it comprises just one drug (which is cheap in generic form), as opposed to the two or more needed for most antiretroviral combinations, some of which are expensive.
Ron had a message for anyone else in his situation: "Don't feel you have failed just because you got positive. You can still live. Keep going."
Deborah Gold, CEO of the National AIDS Trust, told BuzzFeed News: "NAT stands in solidarity with Ron and others who've acquired HIV after being turned away from access to a drug which would have prevented it via the Impact trial. It's deeply frustrating that even people who are proactively doing exactly the right thing to try and eliminate their risk of HIV have been failed by the slow and limited approach our health systems have had to PrEP so far."
She added that the charity has "heard of cases where patients who wanted to use PrEP couldn't access it and then got HIV. It's a huge injustice, and one which will have a lifelong impact for those affected." A full provision of PrEP is "badly needed" she said. "It's deeply regrettable that out of the UK nations, England — where the need is highest — is the one with limited access to PrEP. With the potential price of PrEP enormously reduced now that the drug is off-patent, the case is even more straightforward."
Gold also warned of the wider context in which this is taking place: "Sexual health services are paid for by local councils rather than NHS and budgets have been cut so much that 92% of doctors in the sector have serious worries about the future of sexual health services."
Britain's largest HIV charity, the Terrence Higgins Trust, has been so alarmed by the continued limit on PrEP provision that this week it launched the Mags Portman Fund, which provides PrEP for people who cannot access the drug on the Impact trial and cannot afford to pay for it themselves (at a cost of around £40 per month in generic form, and around £400 on private prescription). It is named after the HIV consultant Mags Portman, who is widely acknowledged for her critical role in enabling patients to access generic versions of PrEP before the NHS made it available.
Debbie Laycock, head of policy at the Terrence Higgins Trust, said: "This particular case is an unacceptable example of how barriers to accessing PrEP, be that geographical, financial or an awareness of the drug, are impacting on the lives of people, including — in this case — potentially leading to transmission of HIV.
"We are calling on NHS England to routinely commission PrEP so that all who need it can access it, or and in the interim to continue to increase the number of places on the trial so that no one who needs PrEP is turned away."
A spokesperson for NHS England told BuzzFeed News: "While it would be wrong to prejudge the PrEP Impact trial, it is already expanding with the number of places available increasing this year by 3,000 to 13,000. The NHS will look at evidence from the trial to expand prevention services in the most effective way."