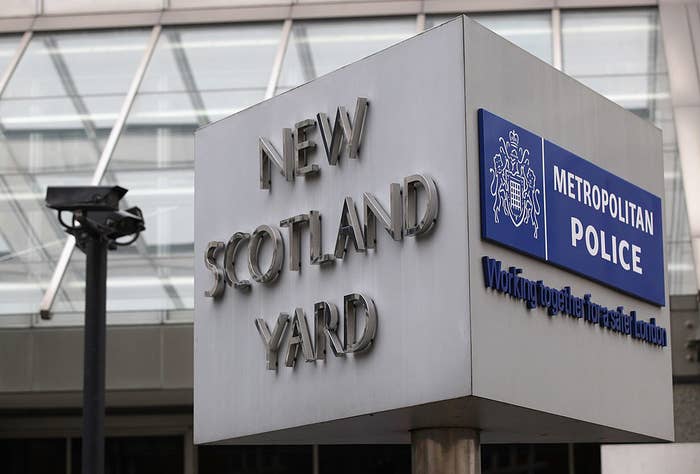 Last week, Greater Manchester police (GMP) announced a major new initiative: Officers across the force will now use a special code in reports of domestic abuse incidents where the victim is LGBT. This is to enable officers to understand the scale of the problem and respond more effectively.

The scheme had already been trialled in one district since last June – with over 150 incidents recorded – and its success led to the force rolling it out throughout the region.
It is the first of its kind in the country, and with no national statistics available on LGBT domestic abuse, BuzzFeed News asked the Metropolitan police whether they would follow GMP's lead. As well as being Britain's biggest police force, the Met covers the UK's largest LGBT population, and prides itself on being an innovator in crime-fighting. The new commissioner at Scotland Yard, Cressida Dick, also revealed this week that she is in a same-sex relationship.
But what unfolded was a protracted conversation, first by email and then by phone, that revealed that the Met has no idea how many LGBT people have reported domestic abuse to its own force, and indicated that at least some of its employees do not understand some of the most basic terms, words, or concepts related to the issue.
The Met press office was for example unable to distinguish between domestic abuse and a hate crime, referring to the former as a "homosexual incident".
The extraordinary exchange has led two major LGBT charities to accuse the Met of being so "confused" that victims would be less likely to come forward – and called for the force to implement GMP's policy and seek further training.
The concepts involved are straightforward: wWen someone punches someone else for being lesbian, gay, bisexual, or transgender, that is a hate crime because it is motivated by homophobia, biphobia, or transphobia. And when, for example, a woman hits her girlfriend, that is domestic abuse.
But when BuzzFeed News approached the Metropolitan police to inquire about whether they intended to emulate GMP in specifically recording LGBT domestic abuse, the initial response was that they already did.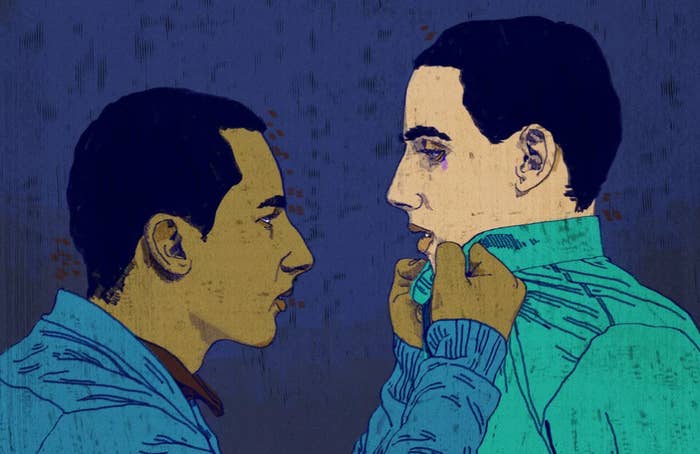 "The Metropolitan police have for a long time recorded same sex domestic abuse and use crime 'flags' on their crime reports to identify those that are vulnerable, homophobic, transphobic, and at risk of hate crime offences," said a spokesperson by email.
But if the Met really did specifically record domestic abuse incidents affecting LGBT people, GMP's claim to be the first to do so was not true.
So BuzzFeed News asked for clarification.
The response came back: "The flag system allows you to record offences with more than one flag i.e. those shown as DV [domestic violence] and homophobic, transgender etc. This will pick up LGBT crimes."
This still did not appear to make sense, not least because again domestic abuse and homophobic abuse were being lumped in together. Keen to clarify further, BuzzFeed News asked the Met for the figures on LGBT domestic abuse – if they do indeed record them, the force must have the statistics.
Eight days later, the Met emailed over a table of figures. But the numbers were so low – never more than 75 incidents during an entire year across the whole of Greater London – that they could not possibly be the LGBT domestic abuse statistics.
And they weren't.
The Met spokesperson had sent them over with the line: "These are domestic abuse crimes that are also homophobic or transgender hate crime as well."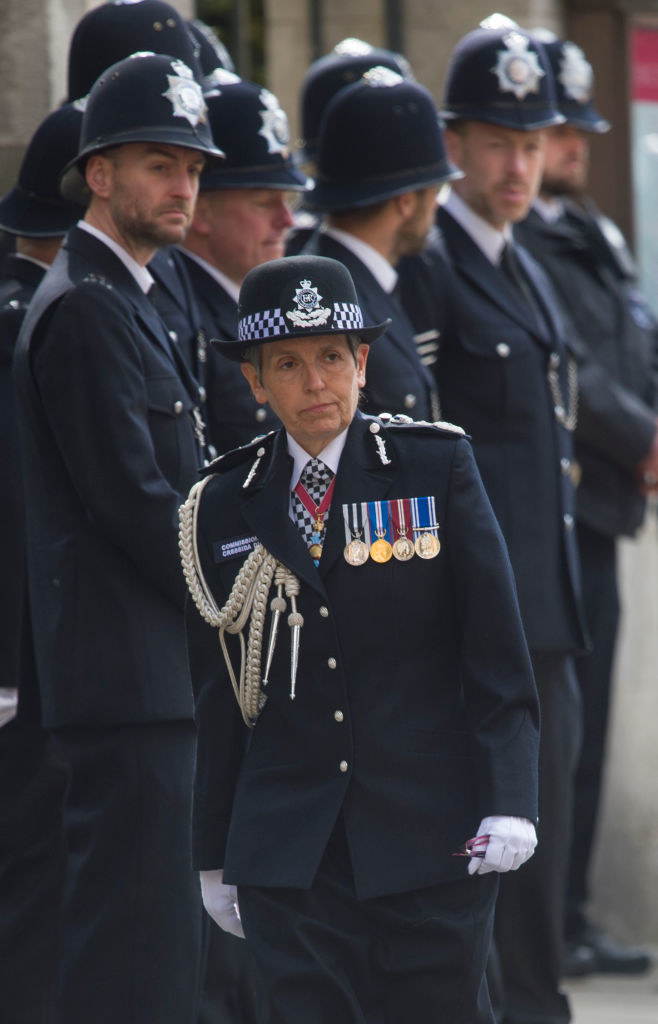 These, it transpired, were in fact incidents where hate crimes occurred within a domestic setting (for example, a father hitting his gay son) – a tiny proportion of all domestic abuse against LGBT people, leaving out all incidents where one partner attacked another.
So BuzzFeed News phoned the spokesperson to discuss the issue.
"These figures don't quite add up," BuzzFeed News suggested. "The ones you've sent through you say are domestic abuse figures that are also homophobic or transphobic incidents."
"Yes," they replied.
"All I'm asking for is the total number of domestic abuse reports involving LGBT people," said BuzzFeed News, explaining that what they had provided was not that. "Does the Met hold those figures?"
"I'm not sure it does," said the spokesperson. "The only way you're going to do that is literally bean-counting – reading every single crime report, trying to work out whether the victim and suspect are both of the same sex."
"That was the purpose of my original email," said BuzzFeed News – Manchester police had found a simple way of doing this, so it seemed reasonable that the Met might adopt it. Since they don't, "The Met would not hold figures on the total number of domestic abuse incidents affecting LGBT people. Is that correct?"
"Yes," the spokesperson replied.
"In which case the Met does not know how many domestic abuse incidents there have been with LGBT people," said BuzzFeed News.
"They wouldn't," the Met spokesperson said, before adding. "We can't give you a number but the actual information is recorded on our systems."
"In what way is it recorded?"
"The figures you've got – domestic abuse crimes where one or other part also has a homophobic offence recorded on the same crime."
"That's not the same thing," said BuzzFeed News. "If my boyfriend beats me up, that's not going to be recorded as a homophobic incident."
"It will be recorded on the crime report as a homophobic incident," they replied.
"What?"
"If you've alleged that your boyfriend has beaten you up it will be reported by the police as a homophobic incident."
"That cannot be the case."
"Well it is," said the spokesperson.
"It cannot be the case that when a gay person is hit by another gay person it is automatically deemed an anti-gay hate crime," said BuzzFeed News – if it were then the entirety of the Metropolitan police force's hate crime statistics would be nonsense. "That doesn't make any sense…clearly the motivation is not homophobia."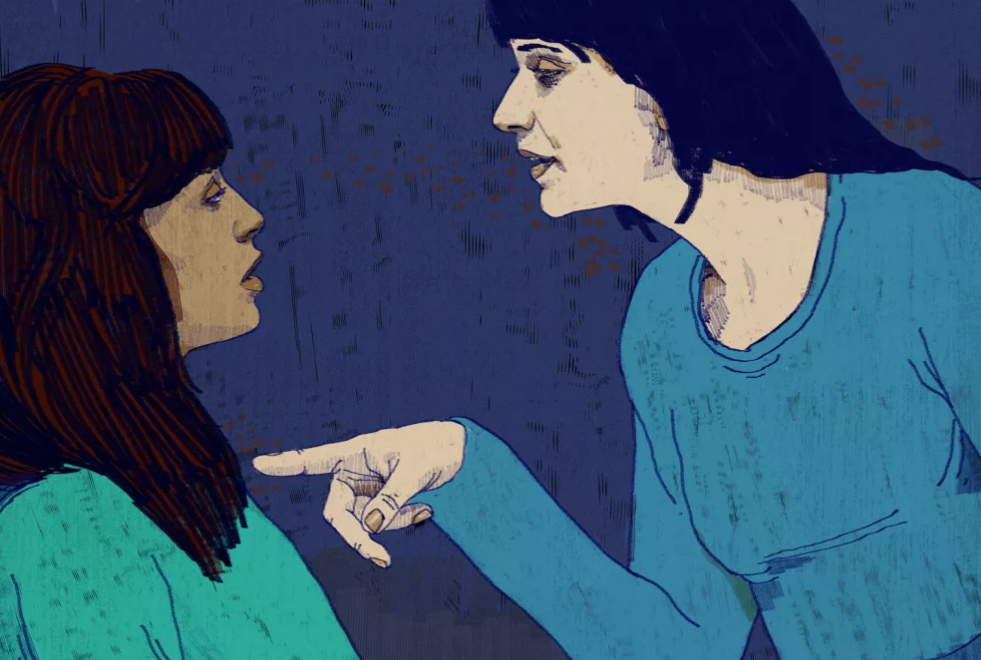 At this point, BuzzFeed News set out a scenario where a man hits his boyfriend. The Met spokesperson responded by describing the imaginary men as "both boyfriends of heterosexual partners" rather than in a relationship with each other.
So BuzzFeed News tried again: "Are you saying that if one male gay partner hits his gay male partner the Met would record that as a homophobic incident?"
The spokesperson replied: "If someone says, 'I'm a homosexual and my partner or boyfriend hit me' then that would be flagged up on the system as a homosexual incident."
"Homosexual is not the same as homophobic," said BuzzFeed News. "What I'm trying to clarify is: If a gay man in a relationship is hit by his partner, are you saying automatically that would be flagged as a homophobic incident?"
"Can you ask me the question again please?"
BuzzFeed News did. And again the Met spokesperson appeared to complicate the situation: "If they turn round and say, 'I'm gay and my other friend/partner is gay and he hit me,' then it may well be recorded as a homosexual report, as well as a homosexual assault."
Baffled by the terms used, which do not correlate to criminal offences, BuzzFeed News replied: "It's confusing that you're using the language 'homosexual' when talking about homophobia. What I'm trying to pin down here is the extent of LGBT domestic abuse in London."
"I think it's easier if you raise all the questions you want on an email," replied the spokesperson, despite BuzzFeed News already having done this several days ago. "I think you need to clarify precisely the question you want to raise."
"I'm really clear," said BuzzFeed News. "You've already outlined the Met does not hold figures on the totality of LGBT domestic abuse but what you're saying is a gay man being hit by his gay male partner would be flagged as a homophobic incident when clearly it is not a hate crime; it's a domestic abuse issue."
"Can you raise that as an email?" replied the spokesperson once more. So BuzzFeed News did. The following day, they responded one last time. "If a gay man is attacked by his partner it is recorded as domestic abuse."
In answer to whether the Met would follow police in Manchester's lead and introduce a specific code for domestic abuse, they added that the force welcomed new practices and would "link in with our Greater Manchester police colleagues to monitor how the trial manifests".
This did little to quell the reactions from LGBT charities that work in the field.
"It concerns me that there appears to be confusion with the Met in terms of how incidents may be categorised or understood by them and how they're subsequently recorded or not recorded," Monty Moncrieff, CEO of London Friend – which forms part of the LGBT Domestic Abuse Partnership – told BuzzFeed News.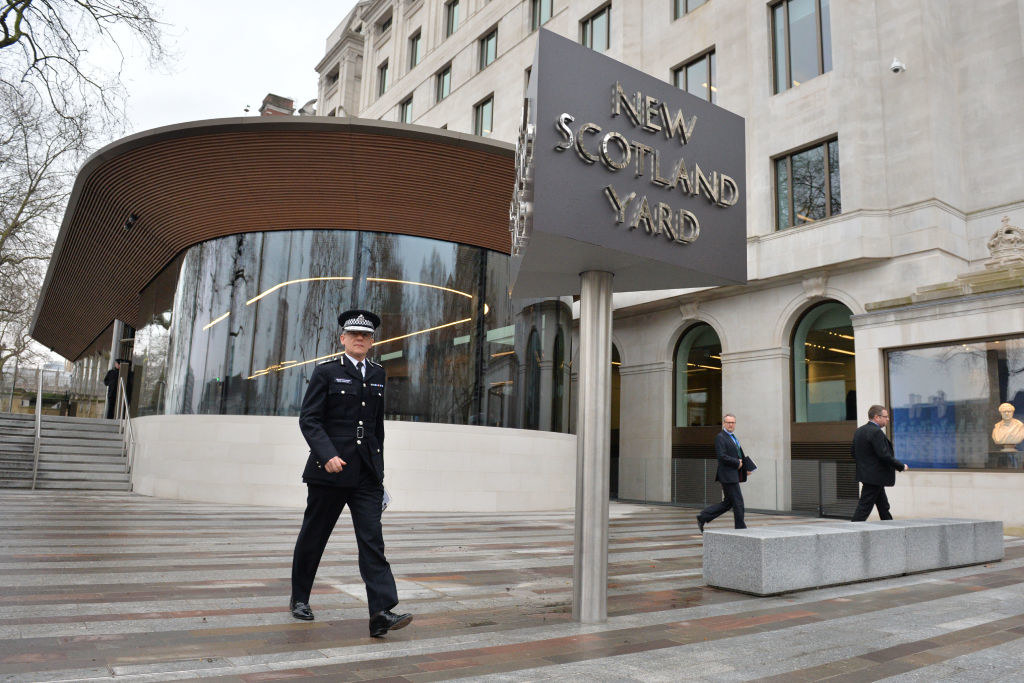 This confusion, he added, "contributes to the lack of evidence" of LGBT domestic abuse that is available, such as the figures on incidents reported to police. "And we know that a lot of LGBT domestic abuse can go unreported because people may fear a homophobic, biphobic, or transphobic response from the police. We are concerned that people don't feel empowered enough to report it."
This was echoed by Galop, the anti-hate-crime charity that now runs the only national LGBT domestic abuse helpline in Britain and which worked with Greater Manchester police on its code system. Murray Sayers, who runs the helpline, told BuzzFeed News, "There are still significant gaps with appropriate training provided to police" to enable them to understand LGBT domestic abuse.
As such, he said, "When faced with two men or two women, it is not as easy to conclude who is the victim and who is the perpetrator. This confusion often leads to incorrect reporting, or worse, underreporting from victims who feel they will not be taken seriously."
There was, however, one concrete measure the Met could take to help rectify this, said Sayers: "Statistics are hard to ignore. Implementing a recording procedure which identifies same-sex abuse will help highlight how big of an issue this is for our community and get victims the help they need. We encourage the Met police to follow the lead of the GMP and implement similar recording mechanisms."
West Midlands police, meanwhile – the UK's second-largest force – were also unable to respond to BuzzFeed News' request for statistics on LGBT domestic abuse. A representative replied to say they would forward the request to the Freedom of Information department.