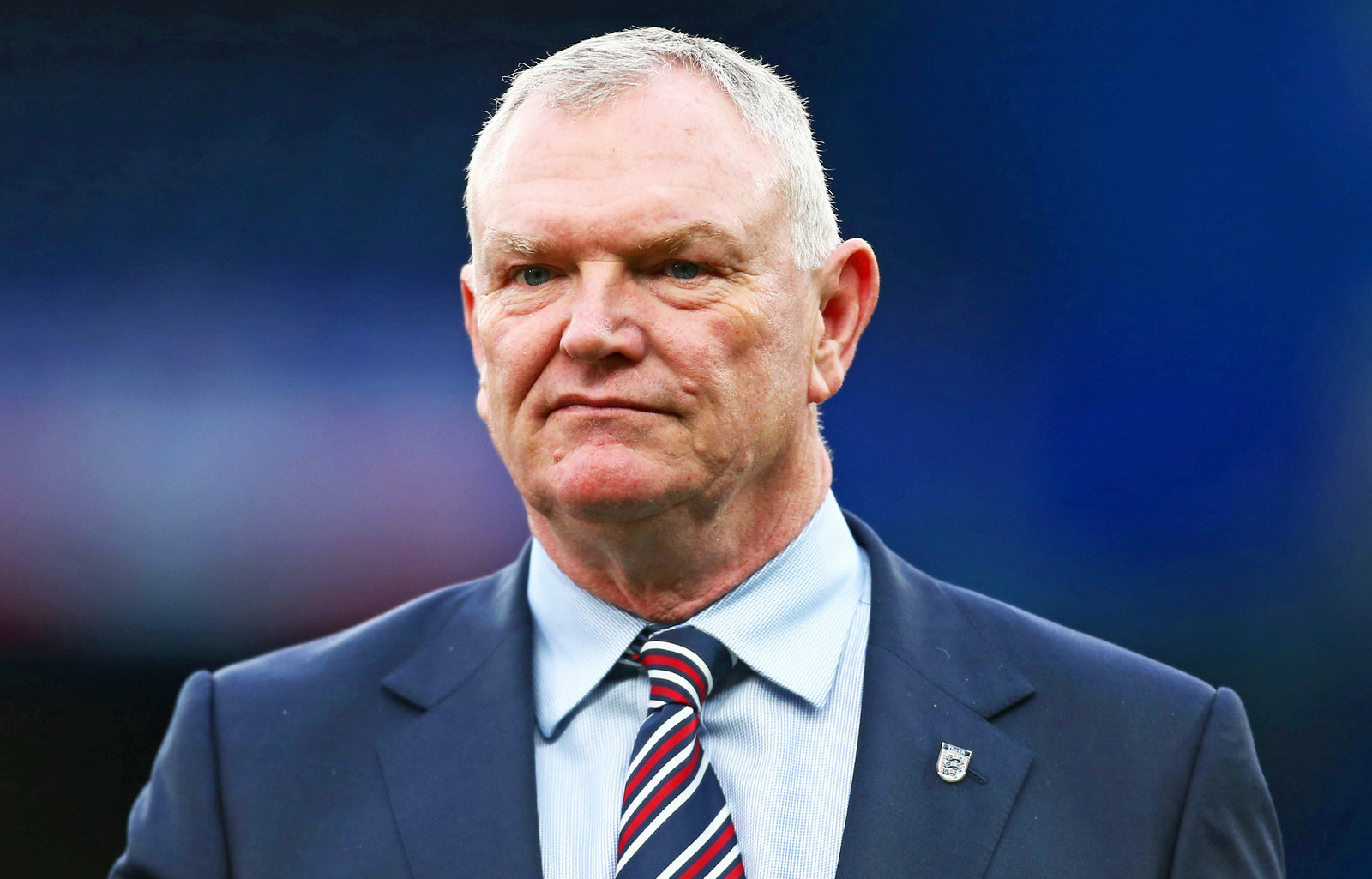 The chairman of the Football Association has revealed that despite months of trying he could not persuade a single gay professional footballer to meet with him to discuss coming out. He estimated that it would be 20 years before the men's game became as inclusive as the women's.
His comments arose at a conference about LGBT diversity in sport, held at Manchester United's Old Trafford stadium and run by Stonewall, the LGBT charity.
Asked during a panel discussion what the FA was doing to help the LGBT community, Greg Clarke said that he has discussed with the Professional Footballers' Association and its chief executive, Gordon Taylor, "how we can encourage professional footballers who want to come out, to come out in a safe space".
But, he added, "We're trying to engage with them [gay players] to talk, but to be perfectly frank, they are reticent to engage with me. Despite nine months of going round and seeing people from athletics, from cricket, from rugby and many other sports, I've yet to meet one professional footballer who felt comfortable enough to put down a private meeting… at a venue and time of their choosing. I said I will come to you, I will travel, I will meet anyone."
This, said Clarke, was a marked contrast to women's football "which is inclusive, which is safe, but something about the men's game is not right because if it was right we could have those conversations."
It is 27 years since Justin Fashanu came out – the first and only Premiership footballer to do so – and nearly 20 years since he then killed himself. But in women's football, Casey Stoney, the Liverpool defender and captain of the England team, came out in 2014.
Clarke added that the FA will know that it has succeeded in making men's football properly LGBT-friendly when "the male game starts to feel as inclusive as the women's game" but that this is "probably a couple of decades" away.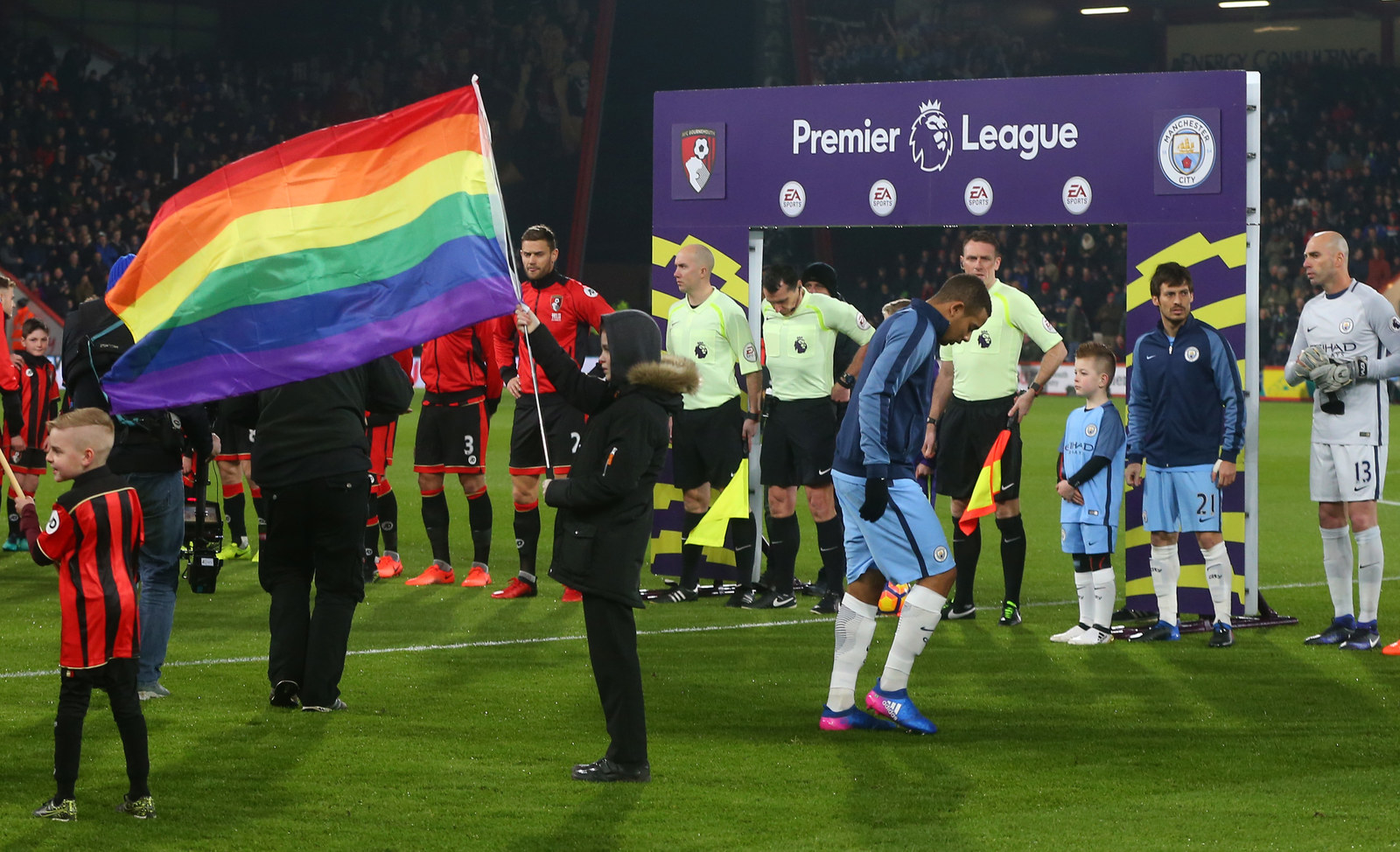 However, he said that he does not want "get too wrapped up" in how positive it would be if a "few professional footballers came out" but to focus on teenage players in football academies.

"I'm just as worried about the kids – 16, 17, or 18 – who think, One in 10,000 of us is going make a Premier League place and I'm not sure how the manager or anybody else feels about gay people, so why would I make it harder for myself? And so we've got to make sure that the lads coming through the academies – 12, 13, 14, 15 – can develop their life openly, decide on their sexuality and decide the person they want to be… We need to change the whole game."
Clarke insisted that the FA, along with the Premier League, is working hard to change the culture of football in order that it becomes more accepting and welcoming of LGBT people.
Citing the 1,250 people his organisation has put through inclusion training, and various training programmes across football clubs, the chairman added, "We have to redouble our efforts on inclusion – in sport, in society. We can't take for granted the progress we've made. We've got to move to the next stage. Football has an obligation to behave properly and behave in an inclusive fashion and not talk a good game but deliver positive outcomes to the LGBT community."
Last year Clarke said that a professional male player probably wouldn't come out because of the abuse they would face, and at the conference he stood by his comments.
"I decided to go on a journey to talk to sports people who had an LGBT background, to find out how they felt, and about half agreed with what I said and about half thought I was bonkers," he said.
"My experience is it can be a traumatic experience coming out, from the people I talked to. And I think rather than saying, 'Yeah, you go for it! See how you get on!' people in football need to understand the issues, go and talk to people who've been through it, find out what support mechanisms and processes are necessary, put them in place and then say, 'We're ready. If you ever want to come out, we're ready and we're there with you.'"
But mentioning the abuse an out gay player might face, Clarke said he was not "trying to demonise fans".
Asked by BuzzFeed News what the FA and clubs should be doing to stamp out abusive language on the terraces and in the dressing rooms, he replied: "The vile people who shout homophobic or transgender abuse at games should be banned and we have the power to ban them and we do ban them.
"Anybody who uses that language within the game with a level of intent has a minimum five-game ban and a mandatory retraining course. So we hunt down vile abuse as well as we can and with any evidence we act on it."