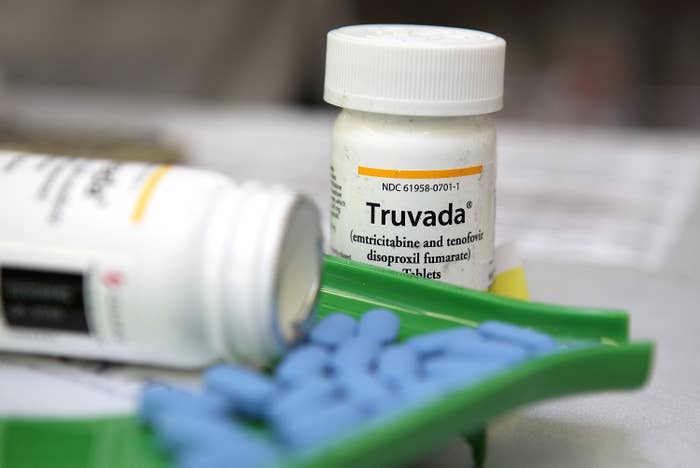 After years of campaigning, two rounds of legal action, a three-year trial and a storm of hostile newspaper coverage, the drug that prevents HIV is finally going to be made fully available to those who need it across England, BuzzFeed News can reveal.
The Department of Health is due to announce that PrEP — a pill that blocks the virus from taking hold when someone has been exposed to it — will later this year be given to all those most at risk of becoming HIV-positive.
The provision will replace the existing Impact trial, which supplied the medication to around 20,000 at-risk people, and will be funded with new money provided from central government to local government, which in turn will enable sexual health clinics to administer PrEP. This time, however, there will not be the cap on numbers that has plagued the Impact trial. The news comes a year after the government announced its commitment to end new HIV transmissions by 2030.
At the time, Matt Hancock, the health secretary, pledged that Britain would become "one of the first countries to reach the UN zero infections target by 2030."
The UK had already met the gold standard of national HIV management, referred to as 90-90-90, in which over 90% of people with the virus have been diagnosed, over 90% are treated with medication and of those, over 90% are fully virally suppressed; known as "undetectable", meaning they cannot pass HIV on, even during condom-less sex.
Even before the Impact trial began, HIV infection rates had dropped by over 30% thanks in part to supplies of PrEP being shipped in from generic providers abroad and sold on a website called IWantPrEPNow.co.uk run by PrEP activist Greg Owen.

Leading PrEP advocates have welcomed the news of the rollout — but warned that more needs to be done to ensure the medication is delivered effectively to those in need of it.
Will Nutland, cofounder of PrEPster said, "We applaud that a decision has finally been made about funding PrEP in England. It is right that cash-strapped local authorities that are struggling to maintain levels of services in many areas, including public health, should be finally receiving additional funding to provide their component of a PrEP service."
Phil Samba, a strategic lead for Queer Men of Colour, called for more awareness of the drug regime: "Investment must be increased to ensure that those who most need PrEP know about it, can access it, and — where appropriate — are supported in using it." And Marc Thompson, cofounder of PrEPster, said: "In addition, we support calls for robust and proper investment in our creaking sexual health services, including proper investment in clinical services, peer services, and health promotion programmes."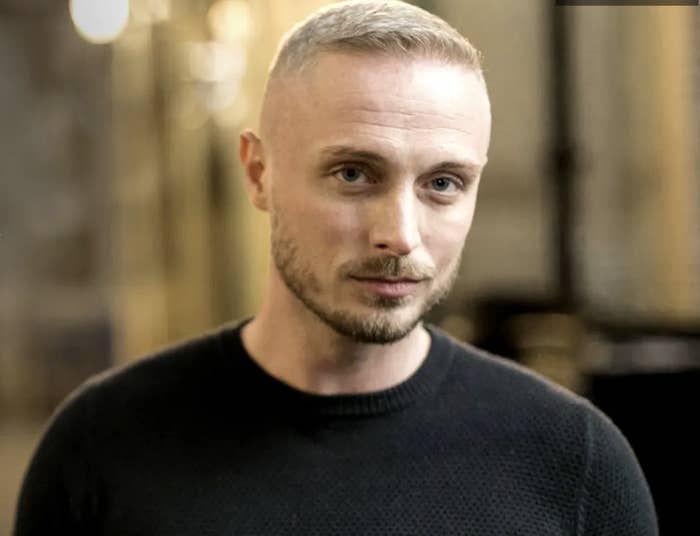 Sexual health experts have been campaigning for a fully commissioned PrEP service since late 2014, when the government began consulting with experts, charities and patient groups about whether Truvada — the drug that was then under patent to prevent the acquisition of HIV — should be provided.

But after 18 months, during which a range of stakeholders believed it would go ahead, the process halted. NHS England, which was assumed to be providing PrEP, announced it did not fall under its remit because HIV prevention was under the control of local authorities, derailing the path to the drug being made available.
The National Aids Trust took NHS England to the High Court, arguing that it is NHS England's responsibility as it is effectively a treatment — the medication doesn't stop the virus entering the patient, but blocks it once there. The High Court ruled in NAT's favour.
This did not stop newspapers publishing headlines attacking the idea that the NHS should provide a pill that prevents HIV. The Daily Mail's front-page headline blared "What a Skewed Sense of Values". Its accompanying story pitted people vulnerable to HIV infection against other patient groups such as those awaiting cataract and cancer treatments. The newspaper also called PrEP a "lifestyle drug" — not a phrase it employs to describe the contraceptive pill.
The coverage was described by Stonewall, Britain's largest LGBT charity, as homophobic.
NHS England appealed to the Court of Appeal and lost. The Impact trial was announced just weeks later — at the end of 2016 — and began in October 2017.
But it has been fraught with problems — and all while Scotland had already fully commissioned PrEP. First because only 10,000 people were allowed to take part in the trial, which was set up in order to study how best it could be implemented. (The purpose of the study was not to ascertain the drug's efficacy as that had already proved to be as effective, if not more so, than condoms.)
Then because those who were on the trial struggled to get appointments in an over-stretched sexual health service. Three thousand more places were added, and then it doubled to over 20,000 as the drug went off patent.
The effect of this has been seen in falling new HIV infection rates every year since. In the latest available figures, diagnoses dropped by a further 28% to the lowest level in 20 years.