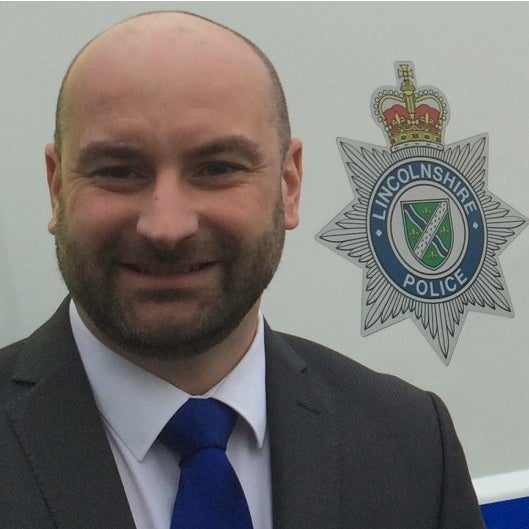 PCC Marc Jones and (right) David
The newly elected police and crime commissioner for Lincolnshire has said that lessons must be learnt from the force's handling of a "particularly disturbing case" of historical sexual abuse, following a string of revelations by BuzzFeed News.
Earlier this month, the abuse survivor at the centre of the case – David – waived his right to anonymity and revealed how he had been groomed in the early 1980s by a wealthy local landowner who raped him in Lincolnshire and London's notorious Dolphin Square apartment complex.
David told how he first went to the police in early 2007 and discovered that several other men had already come forward to allege that Gordon Dawson had abused them, between 1964 and 1986. Some were 5 years old at the time of the abuse.
But police files discovered by BuzzFeed News showed that the investigating officer, Sergeant Geoff Harrison, warned Dawson in March 2007 that he was about to be arrested. Within two hours, Dawson was found dead in the grounds of his country estate with a rifle next to his body. He is believed to have shot himself, although the coroner recorded an open verdict.
In a statement this week, Marc Jones, who took over as Lincolnshire's commissioner earlier this month, said: "I have been advised of the review into the circumstances of the matter by Lincolnshire police and that there are lessons the force can and must learn. I have also been advised that important procedural changes have taken place since 2007."
In a separate statement, Lincolnshire police also admitted that had the investigation taken place today it would have been conducted differently. "A number of lessons were learned in relation to best practice and fed back to the Public Protection Unit," following an internal investigation by the professional standards department, the statement said.
In one example stated, the guns in the accused perpetrator's house would now have been confiscated before he was arrested.
"It is likely the outcome of a risk assessment would see Mr Dawson's guns removed from him as policy is now quite different," the statement said.

Superintendent Rick Hatton issued an apology to David and the other men who alleged abuse by Dawson: "We are sorry, that in this particular instance, the survivors may feel that Mr Dawson was not brought to justice."

Lincolnshire had previously declined repeated requests from BuzzFeed News to respond to a series of questions about its handling of the case.
The force, however, has yet to respond to allegations from David that, following his plea to Harrison to remove the guns from Dawson's house prior to an arrest, the officer claimed he made such a request but it had been denied by the firearms unit. David said he was subsequently told by the chief inspector conducting the internal investigation that the firearms department in fact knew nothing of any request.
Lincolnshire's original statement, released to the BBC – which covered BuzzFeed News' investigation – and supplied to BuzzFeed News, contained a number of errors. It contained a quote from Superintendent Hatton claiming: "Our records show that Dr Dawson was not informed prior to the event that he was to be arrested in March 2007."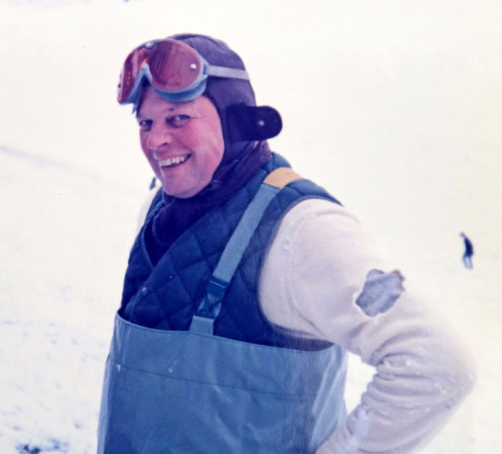 When BuzzFeed News contacted Lincolnshire police with the document proving that Harrison did warn Dawson he was to be arrested, the force conceded: "Upon review we have since found that a statement to the inquest shows that Mr Dawson was advised to inform his legal representative that it was likely the same procedures would be followed as previously and that this would include a formal arrest and interview."
The statement also referred to Dawson having "committed suicide". When BuzzFeed News informed Lincolnshire police that this was not what the coroner concluded, the force responded: "The wording of this was in fact an error on our part and it is correct that an open verdict was recorded by the coroner."
Despite insisting that procedure would be different today, Lincolnshire police said the professional standards investigation had identified "no misconduct". The files relating to the internal investigation were destroyed before the contents of it were revealed.
Jones, the new commissioner, has been sent several invitations to meet with David to discuss his concerns about the police's handling of the case, but so far has not responded to the offer. Before Jones was elected, he said: "As the father of a little girl it is so important to me that we have the safest streets possible here in Lincolnshire and a police force which is the envy of the country."
He promised to "ensure victims of crime are at the forefront of everything we do", and to "treat victims of crime as people, not just a number...Victims must be better supported with effective aftercare."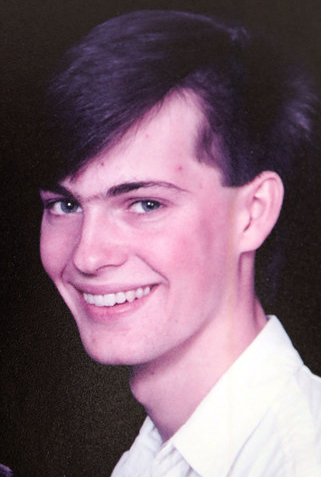 David said he was dismayed by the lack of response.
"It is very disappointing, and yet again another closed door," he said. "It's disappointing that people use words but won't take action. If he can't get involved then he shouldn't have made a comment. This situation is serious. The police force has consistently let people down. It's thoroughly unhelpful to push people away in this manner. Somebody needs to stand up here and say something's not right, let's look at it."
He added that it was "devastating" that only now, years after the event, have Lincolnshire police acknowledged that the guns should have been removed from Dawson's house. "Two requests were made by me to remove them," he said.
He has pledged to complain to the Independent Police Complaints Commission (IPCC), and added: "Not a single person from the police – nor the PCC – has spoken to me personally and I think that's wholly unacceptable. The police works for the public and it is failing in its duty of care. I'm not going away."