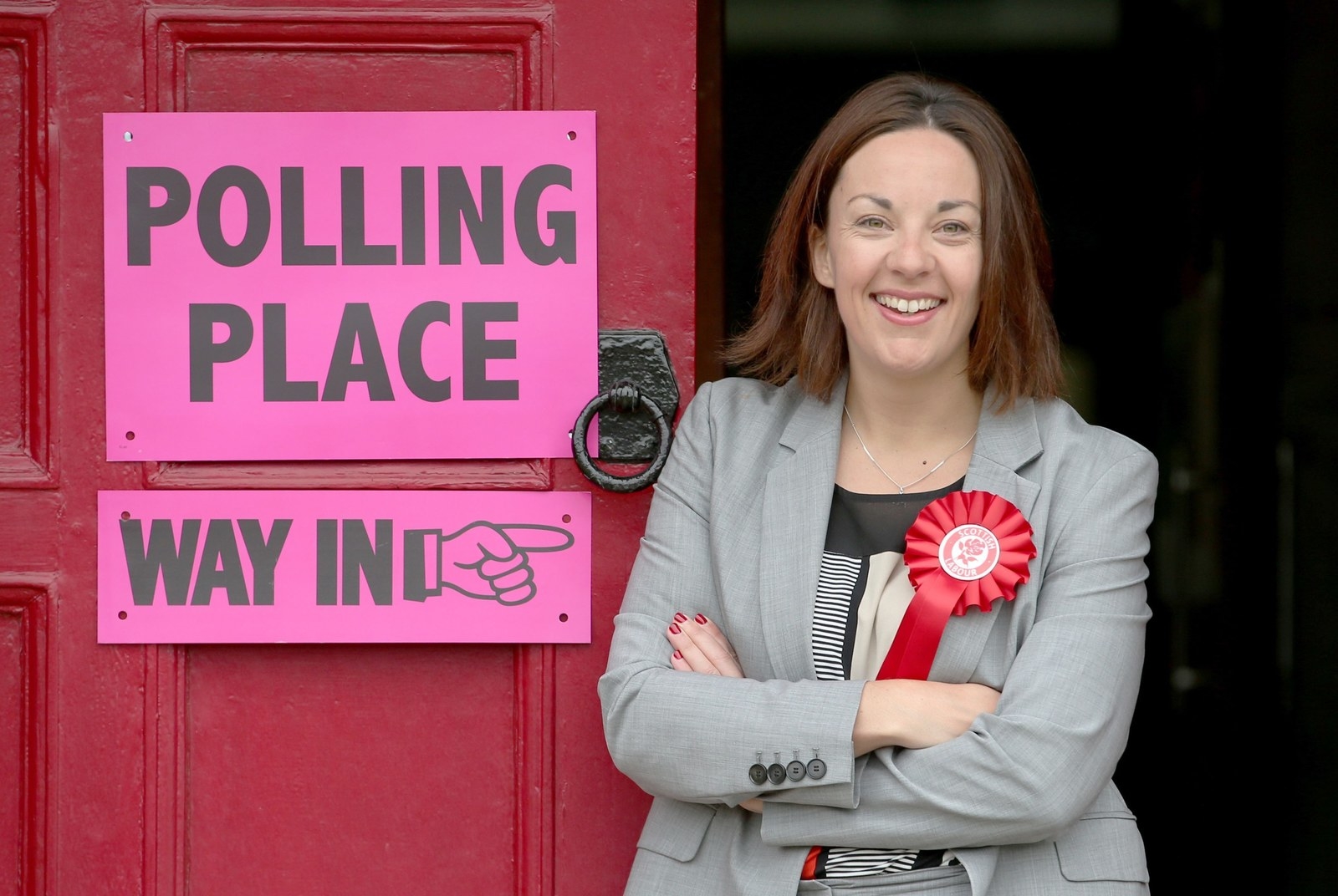 The former leader of the Scottish Labour party Kezia Dugdale has said a magazine revealed she was gay without her consent.
Dugdale, who stepped down as Scottish Labour leader on Tuesday, said an interview published in the Fabian Review in April 2016 disclosed her same-sex relationship despite her asking for it not to be reported.
Speaking to the BBC's Victoria Derbyshire Show, the MSP said she regretted that her coming out was not under her control and that she was forced to "suck it up" when the article was published and publicly disclosed her sexuality.
"It was really difficult – I didn't have complete control over coming out," said the former Scottish Labour leader as part of a film by the SNP MP Hannah Bardell about politicians' experiences of coming out.
"I came out in the middle of an incredibly intense election campaign, it was the 2016 Scottish parliament elections. I'd done an interview with a publication, I've done hundreds of interviews with journalists, I do them every week. It wasn't the first time I'd been asked about my sexuality or my relationships.
"I would always answer, I would always answer honestly, and then I would say I would prefer you wouldn't use that – I don't talk about it, I don't think it matters. Up until that day, everyone had respected that, and then that one journalist decided, no, it was a story, so I just had to suck it up."
Dugdale added: "I had to make some phone calls, speak to a few people, tidy it up, make the best of it that I could, but no it wasn't in my control and I do regret that. I think it was unfair."

The article in the Fabian Review by journalist Mary Riddell disclosed Dugdale's relationship with her now ex-partner. In the interview, Dugdale is quoted as saying her "private life is [her] private life" that "nobody gets to touch".
At the time, Dugdale was praised for the nonchalant way in which she had apparently chosen to come out and tweeted her thanks for the support she had received from across Scotland's political divides.
Riddell, who conducted the interview for the Fabien Review, told BuzzFeed News that Dugdale "volunteered" the fact that she had a female partner and "spoke briefly about that relationship as a source of strength".
"I had no knowledge before the interview either of her sexuality or whether she was in a relationship," said Riddell. "At no point during the interview or afterwards did she ask me not to publish her comments, which were recorded with her agreement. Nor has she ever complained to me that her on-the-record comments relating to her relationship had been published."
Riddell added: "I am happy to release the full tape of the interview as corroboration of the professional standards which I have always upheld."
A spokesperson for the Fabian Society said: "We are very sorry that Kezia Dugdale was upset by the interview that appeared in the Fabian Review in 2016. This wide-ranging and comprehensive on the record interview was conducted by an experienced, broadsheet journalist who followed usual journalistic practice."
In the Victoria Derbyshire interview, Dugdale also discussed her new relationship with SNP MSP Jenny Gilruth, saying people were more interested in the fact they were from different parties than them being a same-sex couple.
"It's fascinating when you stop and think about it," said Dugdale. "People weren't in any way bothered by the idea it was two women together, they were more intrigued that it was two people from two different political parties, and that divide was a much bigger deal than that difference of sexuality or outlook."

Dugdale stepped down as Scottish Labour leader on Tuesday, saying she felt it was time to "pass on the baton" to someone else and that the recent death of her best friend Gordon Aikman had made her realise "how precious and short life was".
Bardell's film also features Conservative MP Alan Duncan saying he was "blackballed" by the Tory whips' office before he came out and Labour MP Chris Bryant revealing he was told he was a greater threat to civilisation than climate change.

Looks like there are no comments yet.
Be the first to comment!