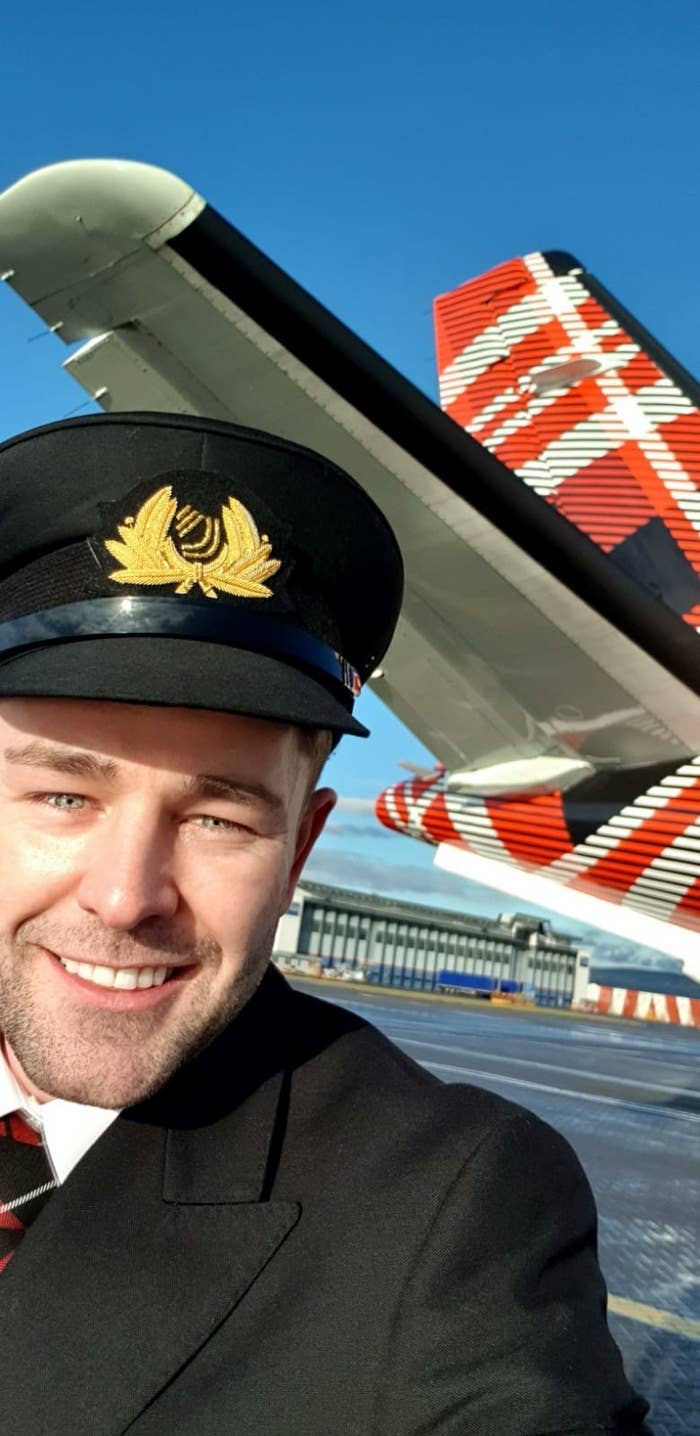 When the 07:00 Glasgow to Stornoway flight left the tarmac on Saturday morning, passengers were unaware that the pilot was about to make history.
After a year fighting with the Civil Aviation Authority (CAA) — successfully overturning a policy widely regarded as discriminatory — and nearly two years of intense training, James Bushe, 31, became the first person with HIV to gain a commercial pilot's license and fly a commercial flight.
"I feel incredibly proud and privileged to be in this position," Bushe told BuzzFeed News. "There was a point in time when I didn't think it was going to be possible."
In 2017, Bushe revealed to BuzzFeed News that he had been blocked from accepting his place on an easyJet pilot training course because the CAA's interpretation of the rules concerning HIV-positive applicants — as laid down by its European regulator, EASA — forbade it. At the time, he decided to remain anonymous and was referred to only as Anthony.
But today, having overturned the ban — following a furore over the story and extensive campaigning by the charity HIV Scotland — and having completed his training and secured a job as a pilot with Scottish carrier Loganair, Bushe has decided to reveal his identity in an attempt to combat the stigma surrounding HIV.
"I just wanted to be able to deliver a message to anyone else living with HIV who has been been discriminated against, who faces barriers to employment or who wants to be a pilot, to say to them that it absolutely is possible," said Bushe.
The decision to publicly disclose his HIV status formed gradually: "I wanted to know I had a secure job and to feel right from a personal perspective."
He made a final call on going public after being inspired by the courage of a public figure late last year.
"It was the week that the Gareth Thomas story was released," Bushe said, referring to the former professional rugby star who disclosed his HIV status in September 2019. "I just thought, anyone who has the platform to challenge the stigma that exists around people with HIV and has the support around them to do it, should do it. I've got incredibly supportive friends and family. And if one person benefits from me doing this ... it's the right thing to do."

When Bushe first spoke out over two years ago, he described the dilemma facing anyone with HIV wishing to become a commercial pilot as a "catch 22". The CAA's position in 2017, arising from EASA's rules, was that you could only fly a plane with HIV if you had already been licensed and had a medical certificate. With this you could then obtain an "operational multi-crew limitation", or OML, which enables you to fly with a co-pilot but not solo (although most commercial flights have two pilots).

It meant that an existing pilot who contracted HIV would be able to fly, but anyone already with HIV could not train to become a pilot or become licensed. But the CAA also said that it did not test pilots for HIV, and that any pilot could have the virus, not know about it, and nor would the airline.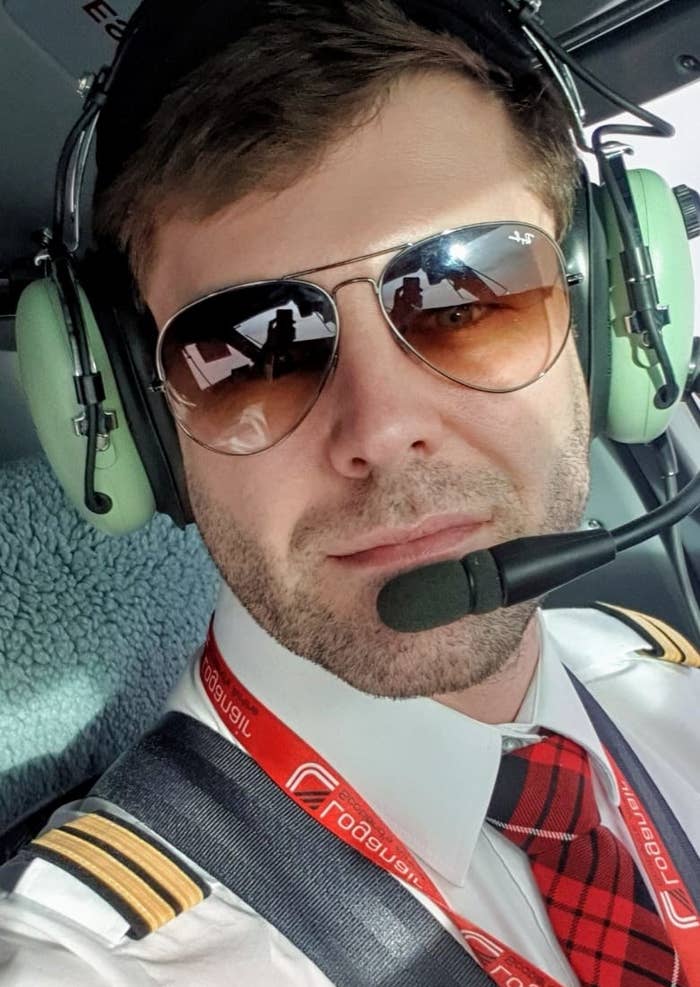 As well as making no sense to Bushe and to HIV Scotland, the rule prevented him from accepting his training with easyJet. He said at the time that this "destroyed a boyhood dream". It was no exaggeration. Bushe, from Stoke-on-Trent and was raised by publicans, knew early on what he wanted to do. At 15, he began flying privately, before even having driving lessons. He went to university in Durham to study law and worked in catering after graduation to save the roughly £100,000 required for pilot training.
Finally, in his late-20s, just a couple of years after contracting HIV, his dream was about to be realised. easyJet offered him a place on its sponsored training scheme, which usually leads to a job with the airline. But it was at this point that the CAA said it wasn't possible. "It was gut-wrenching to be told that," said Bushe.
And it was despite the fact that the medical basis for the rules was — as Nathan Sparling, CEO of HIV Scotland, pointed out — not only out of date, using studies from the late-1990s, but also irrelevant.
The potential cognitive issues sparked by HIV, referred to in the medical guidance, only occurs in individuals who have not been medicated properly. Now, with effective antiretroviral treatment, the virus is suppressed to levels described as "undetectable", rendering the virus incapable of causing such problems.
But nine months of arguing with the CAA followed, eventually leading to it diverging from EASA's guidelines. "That time was really turbulent," said Bushe. Not least because during that period his family, who had vowed to help him fund the training, were no longer able to. It meant he had to turn down the offer from easyJet, despite having won his battle with the CAA.
Without sponsorship from an airline, financial assistance, or any guarantee of a job at the end of it, Bushe went to Poland to train independently. Only after completing the course, at a cost of £40,000, was he then able to apply for commercial pilot jobs. Loganair offered him one, and following a round of further tests and training, he was finally able to fly. Before setting off on his maiden voyage, however, Bushe had informed Loganair about his HIV status.
"I said, 'This is who I am. This is the story so far. And I want to speak out'." He said this to the managing director, Jonathan Hinkles. "He's been brilliant, really supportive," Bushe said. "He takes the view that it's no barrier to employment and shouldn't be. I know the airline will do everything they can to make sure that I'm OK from here on in. It's a small airline with a relatively small team and a great sense of family."
There was another reason Bushe wanted to speak out now: the advances in treatment. Being "undetectable", as over 90% of people in HIV treatment in Britain are due to antiretroviral medication, means it is impossible for individuals to pass the virus on to anyone else, even through condom-less sex. This has led to an international campaign called "U=U": undetectable equals uninfectious. It is a message and reality that, campaigners hope, will reduce fear towards people living with HIV.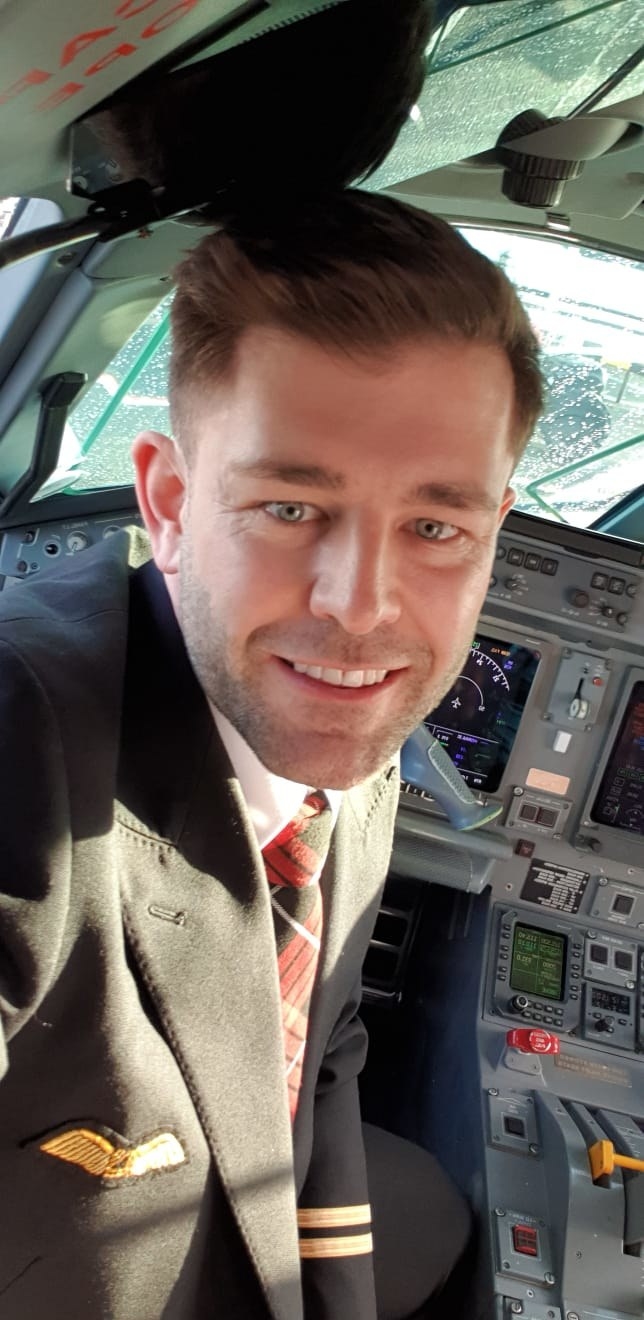 "The only way we change perception and educate is to talk about it," said Bushe. "I still get people who, when I do disclose and talk about U=U say, 'Oh, I never knew the treatments were as advanced'. It's just not a topic that people are aware of."
Bushe said he hopes there comes a day where "coming out as HIV positive provokes absolutely no emotional reaction whatsoever".
His mother, father and brother have supported him throughout. "They have been exceptional," he said. "I couldn't have asked for any more. They're incredibly proud. I was nervous about having the conversation with them to say that I wanted to do this but they said, 'It's the right thing to do'."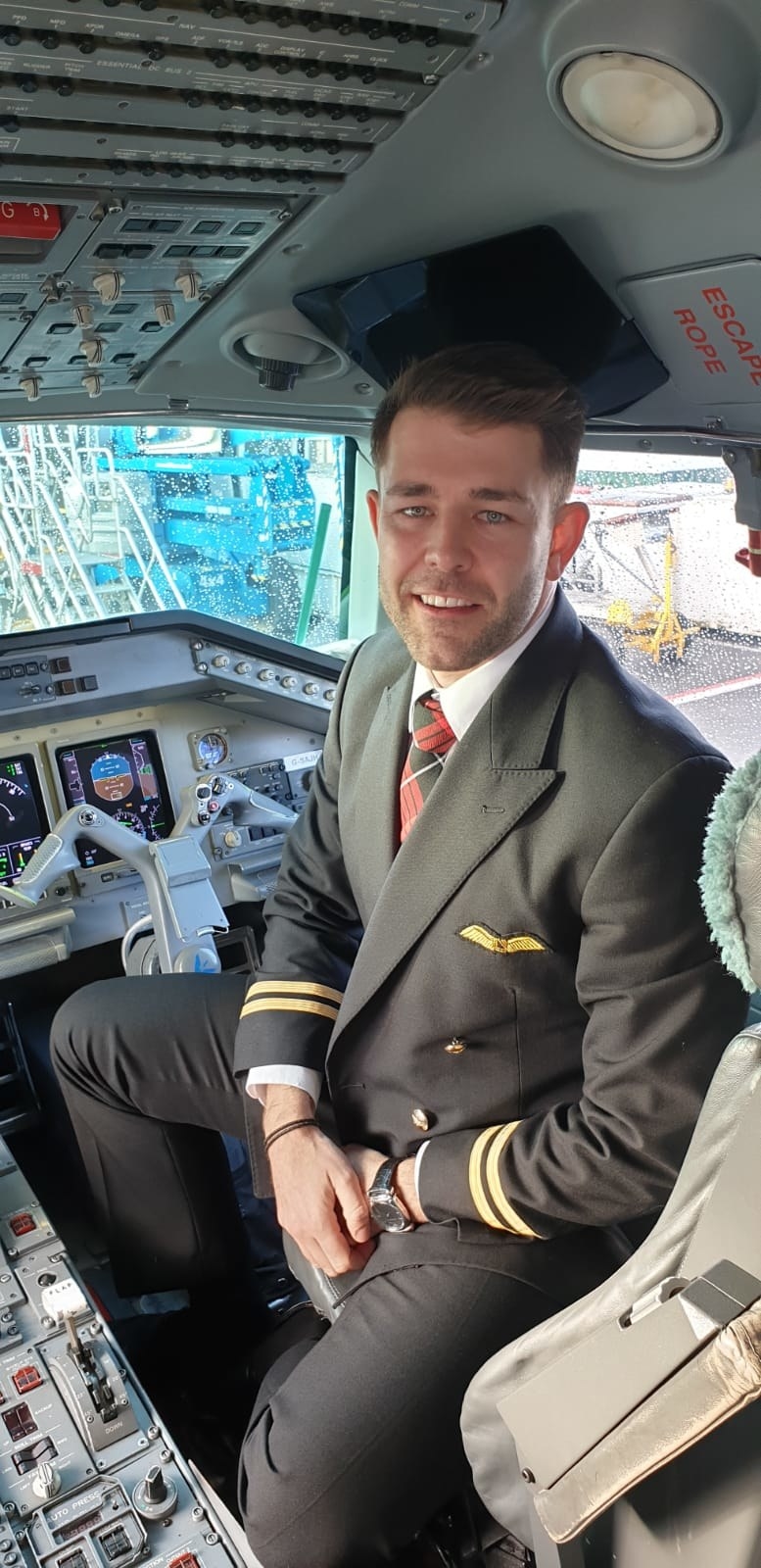 Meanwhile, EASA has launched a review of its policy, which informs many European countries' rules on the issue. The results of the review were due late last year, but have not yet been published. BuzzFeed News did not receive a response from EASA prior to publication.
For HIV Scotland, this case is a vital step on the road to ending discrimination against people with HIV. (Under the Equality Act 2010, HIV is classed as a disability, granting people living with the condition the protections of all disabled people.)
"It's really impressive that someone has not taken no for an answer," said Sparling about Bushe. "And during the campaign we had people come to us and say, 'I wanted to train as a pilot too but I just assumed the rules would never change.' James did everything he could to get the rules changed. And not only that, he's gone on and become a commercial pilot."
Sparling criticised aviation authorities for relying on outdated information that assumed people were not on treatment. "That to me smacked of laziness. It was irrelevant. But it was easy for policymakers in aviation to say, 'this is what we've got, we're not going to change it'. And aviation was the second last employer that still discriminated against people with HIV." The armed forces still do, he said.

But the real challenge now is beyond the UK. "Things are changing in Europe but 25% of the world have restrictions on people with HIV getting in," said Sparling. Bushe will therefore not be able to fly to destinations such as the UAE.
He and others who follow him will also not be able to fly solo — some Loganair flights operate in more remote areas — until further rule changes.
Asked what flying a plane feels like, Bushe said, "Very at peace, actually. It feels very natural. I feel a huge sense of responsibility. And the sense of belonging."