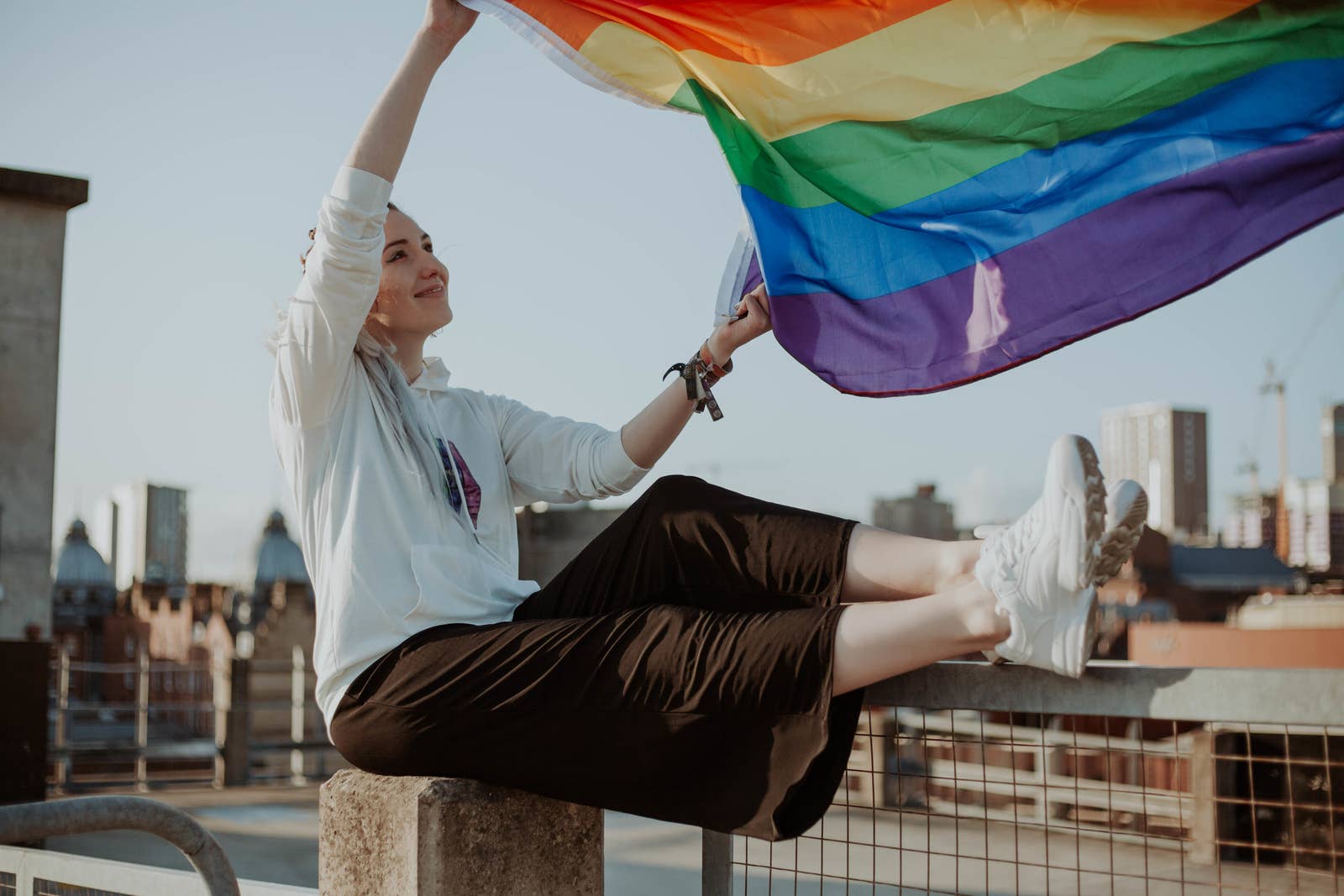 The journalists at BuzzFeed News are proud to bring you trustworthy and relevant reporting about the coronavirus. To help keep this news free, become a member and sign up for our newsletter, Outbreak Today.
"I'm feeling like I did before I transitioned," says Adel Onodi. "My mental life is really bad right now." She sounds flatter and more disconnected with each sentence. "I'm thinking I will kill myself."

Onodi, a 24-year-old actor, is one of many. As the coronavirus pandemic engulfs Europe, transgender people in Hungary now face an extra threat to their safety: a new law that will end gender recognition.
This is not a legal technicality. It means passports and ID cards — which citizens must carry at all times — will revert to sex at birth. A trans woman who goes to a job interview, or into a bank, or who is stopped by the police, will, when asked for her ID, be immediately outed as transgender. Anti-trans abuse is already common in Hungary, and discrimination is widespread. Onodi has been sexually assaulted in an anti-trans attack in a women's toilet. She has been assaulted at work. Officials laughed at her when she originally went to change her papers.
At the end of March, as other European nations were shutting down, imposing unprecedented restrictions on movement, Viktor Orban, Hungary's populist prime minister, seized an opportunity. With a two-thirds majority in parliament for his hard-right Fidesz party, he was able to introduce an emergency powers law, billed as a response to the COVID-19 crisis, which allows him to rule by decree, indefinitely. Absolute authority, without normal scrutiny, is guaranteed.
The next day, when other world leaders were focusing on the pandemic, Orban's government proposed a further bill that would see passports and ID cards no longer reflect someone's acquired gender — even if they have previously obtained legal recognition. Under the new law, such documents would stop using the word "nem", which means sex or gender, and instead "születési nem": birth sex. This would be based on "primary sex characteristics and chromosomes", regardless of the impact on trans or intersex people, and would be immutable. In a further insult, Orban announced all this on the International Transgender Day of Visibility.
Human rights defenders say the anti-trans bill, which is all but certain to become law next month, is part of Orban's long-running culture war, and that this, combined with the emergency bill, is an opportunistic power grab. He had already been dubbed by critics the "Viktator". Now, many who spoke to BuzzFeed News use another description, satirically: "king".
Attacks in the street against trans people are already increasing, says Onodi. "First the Hungarian government targeted [billionaire philanthropist] George Soros and Jewish people. Now we — trans and all LGBT people — are the target."
Through a series of interviews with BuzzFeed News, Hungarian transgender people and an organisation trying to help reveal what this means; both in the immediate future and in the long-term for minorities in the country.
As the clock counts down until the law is expected to pass, trans people describe too the desperate, often thwarted, attempts to escape.
If you're someone who is seeing the impact of the coronavirus firsthand, we'd like to hear from you. Reach out to us via one of our tip line channels.
Onodi knows what can happen when your identity is made public. The 24-year-old actor and singer became a cover star of Hungary's Elle magazine last year; the first trans woman to do so on a women's publication.

When Onodi picks up the phone to BuzzFeed News, she apologises almost immediately; worried that her English won't be good enough because she has only been learning for a few months. When she struggles to find the words, she pauses or laughs a little out of awkwardness and frustration.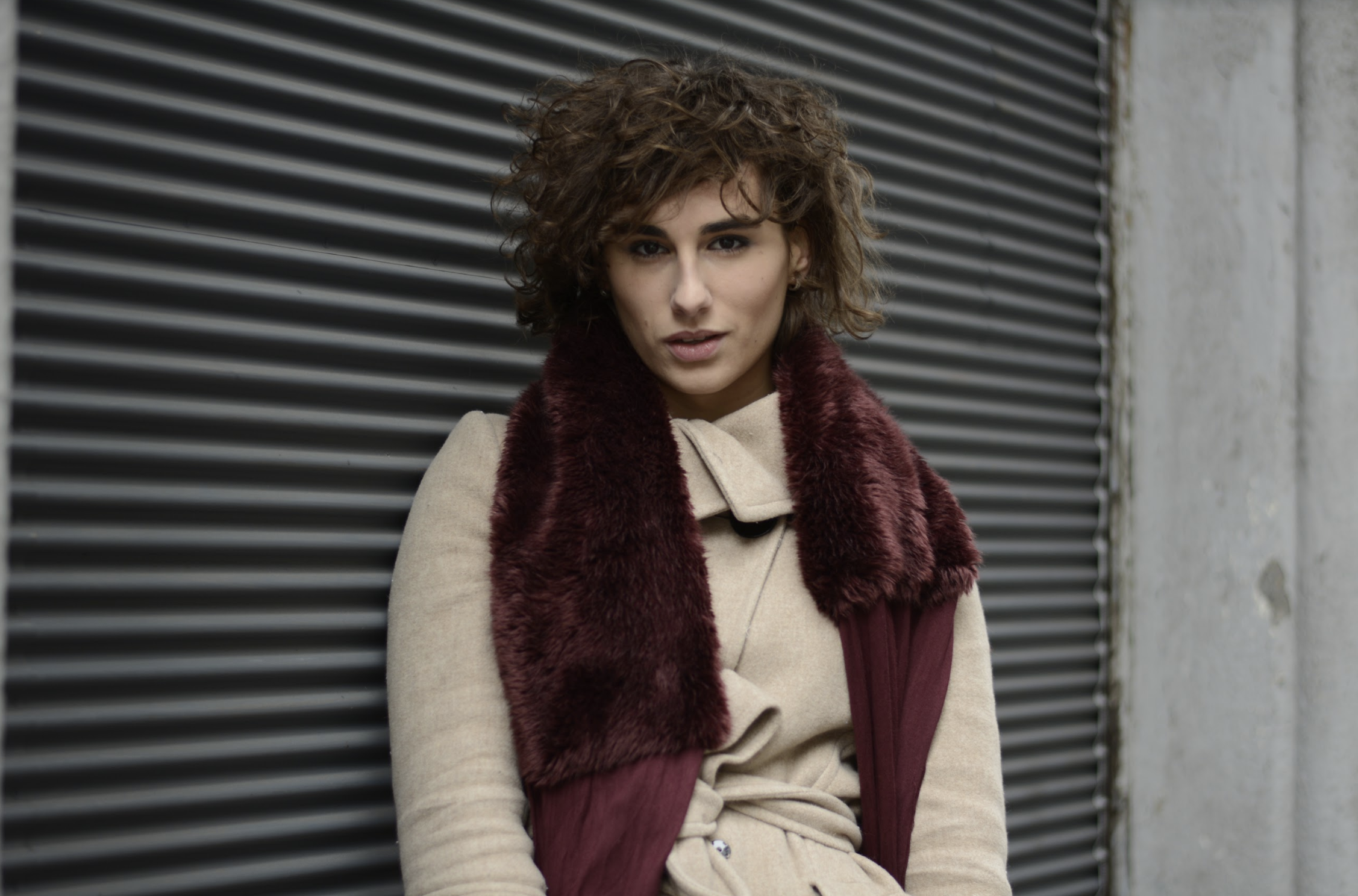 "After Elle magazine [came out], I went to a bar," she says. "Someone recognised me, and when I went to the toilet and he wanted to join [me in there] because he thought I had a dick and he wanted to see it. It was unbelievable. He just opened the door and I couldn't do anything. I just told him that I won't show him." The man did not know that she had already had surgery. Onodi told him she wanted to leave and only managed to escape, "because I am self-confident," she says. Her ability to fight back has been developed through necessity, however. "People sometimes just try [to take advantage of] me," she says.
As she moves on quickly to other incidents she says only that the attack in the toilet was traumatising. On another occasion, she attended an audition alongside a male actor playing her boyfriend. He assaulted her at the casting.
"He touched my pussy because he wanted to know, 'If I have a dick or pussy or what?'"
Other times, she hears women on the street talking about her, wondering aloud if she is a "female or male". Although post-transition, Onodi says the remains of her Adam's apple are enough of a giveaway to lead to hostility, without even anyone recognising her from Elle. So often in Hungary she says you can feel what so many LGBTQ people experience: the shimmer of hatred not dramatic enough to report but clear enough in the glares, whispers, or nudges, to suggest a threat, and to form an overarching message: you are not welcome; you are not safe.
Compared to many, Onodi knows she is lucky; she received her new documentation in 2016 and then emigrated to Berlin, where she stages performances about her experiences as a trans woman. "But if I lose my ID or I need another passport, I face the same situation that someone who has not yet transitioned," she says. Despite everything she did to be recognised as a woman, "they can take it back".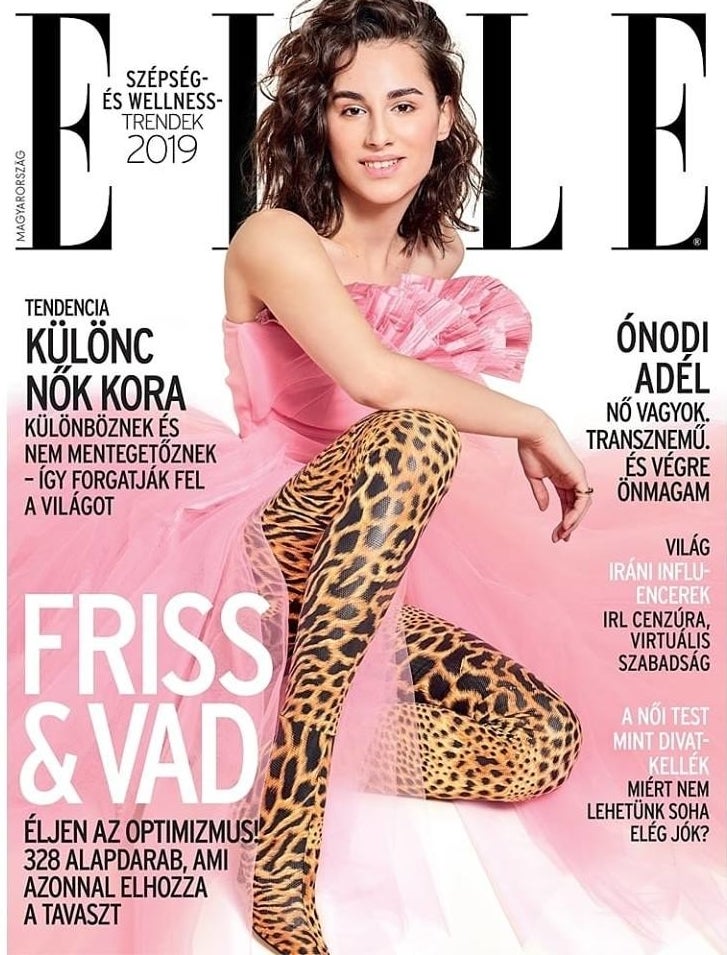 Depression struck before she transitioned, she says, and returned when the new law was proposed, plunging her back to the fear and hopelessness from which she thought she had escaped. "It's really fucked up," she says, and as a result, "my mental life is like before": thoughts of suicide. She has since been relying on a psychologist to help.
It will take another 6 years before she can apply for German citizenship and if she has her Hungarian passport changed before then, Onodi faces the prospect of applying for German citizenship as a woman but with a male Hungarian passport.
"So I want to search how I can find another citizenship earlier," she says. But she does not know where to go, and does not even want to visit her country of birth. "When I did, I was not safe. It's more dangerous now." When the pandemic erupted, she thought it was the virus and the lockdowns that would change her life, it didn't occur to her that instead the situation would be used to implement a law to change her life and her community's for years to come.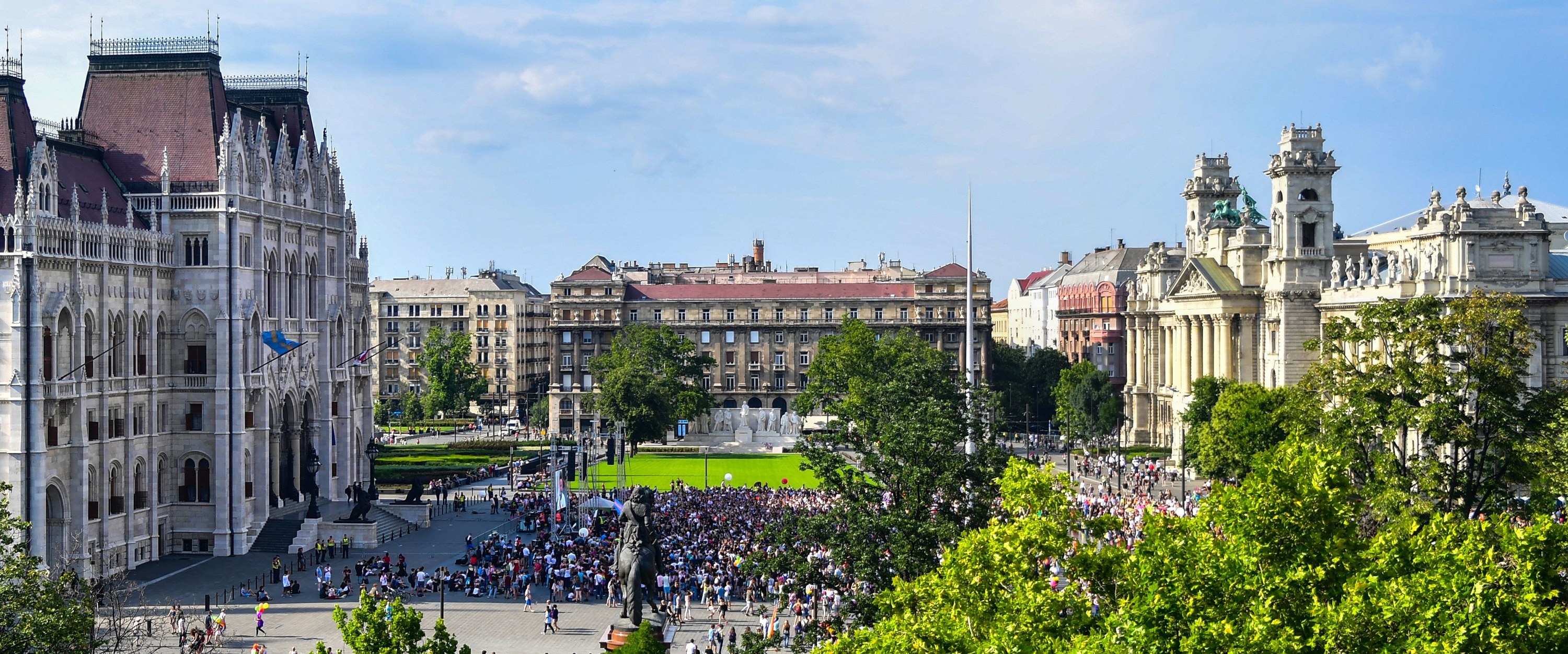 In the historic city of Gyor, in north-west Hungary, the cobbled streets of Renaissance architecture, normally a draw for shoppers and tourists, now stand empty in the lockdown. Emma Molnar, a 24-year-old trans woman who uses YouTube and Instagram (under the name Emma Dandelion) to speak out about her community, has just woken up.

"I just can't believe that this is going to happen," says Molnar, about the new law. Her fear is two-fold: the effect it will have and what it says about her government. "That some people have time to think about things like this with the coronavirus. I just don't understand."
Except, to Molnar, it fits the wider pattern of Orban's manoeuvres. Because of the lockdown, street protests are impossible. "They knew this," she says. "That we won't be able to demonstrate." Instead she made a video and uploaded it to YouTube. "I think my only tools are the media. That's the only way we can fight." Even this seemingly safe method of exercising free speech is not without punishment.
"I get horrible messages every day that I should kill myself, and that I'm a freak, I'm a monster, things like that," says Molnar. "Hungarian people are not tolerant. They hate trans people and they hate the whole LGBT community. The government says bad things about us all the time. So people have the wrong idea about us: stating that we are perverts, paedophiles. They don't understand who we are."
Last year, Laszlo Kover, the speaker of the Hungarian parliament said "morally, there is no difference between the behavior of a paedophile" and of those who advocate for same-sex marriage or adoption. The deputy speaker, Istvan Boldog — also an MP for Orban's Fidesz party — then called for a boycott of Coca-Cola because its new adverts included pro-gay messages. And in November, Hungary withdrew from the Eurovision Song Contest, reportedly because of its close association with LGBTQ people. Or as public media sources quoted in index.hu, a Hungarian news site, said, for being "too gay".
But all who spoke to BuzzFeed News said that the specific focus on trans rights is relatively new, and that it finds fertile ground in a population with less awareness of transgender people than in many western European countries. "Five years ago people didn't know about trans people in Hungary," says Molnar. "No one was brave enough to talk about it."
In 2016, the government fired its first salvo, by temporarily suspending legal gender recognition.
Gender recognition was restored. in early 2018 only to be re-suspended in May that year, sparking numerous lawsuits, with several courts ruling the suspension unlawful.
"So legally speaking, the government was losing," says Tamas Dombos, a board member of the Hatter Society, the largest LGBTQ human rights organisation in Hungary. "And they could only circumvent these court decisions by passing legislation that bans gender recognition altogether."
But there was another factor dovetailing into this. "The coronavirus situation," says Dombos. "They thought that when there's so much more public discussions about something completely different [the pandemic], and no normal international attention on human rights, they could get it passed unnoticed."
One of the troubles for Hungarian trans people is that no one can be certain how the law would work. In the first instance, whether it would operate retroactively, so that someone who had already been granted an ID card or passport with their correct gender would have this revoked and changed. Or whether this would happen only when they applied for such documents to be renewed.
"There is no clear text in the law itself," says Dombos. Lawyers, therefore, disagree upon how it would operate; whether as a piece of procedural law that applies only from enactment, or whether as part of the registry of births, which prevents exceptions. Dombos suspects the government does not wish to create more work for itself and "hunt down" trans people to change their existing passports. "But, unfortunately, who knows?"
Either way, he says, the fear it creates in a fog of uncertainty, is devastating.
"There's lots of people in my community who are desperate and sad and thinking about ending their life," says Molnar, the YouTuber. "It's just horrible. I don't want to lose good people because of this." But she understands why.
"How could I live my life like that, with the papers of a man?" she says. Her question is not hypothetical but informed by experience. As a 10-year-old, she knew there was something very different about her, she just did not know what. The other children at school hated that she was extremely feminine, so they beat her. "They bullied me physically and with words. Every day was hell," she says. "I tried to be grey, to hide and to disappear."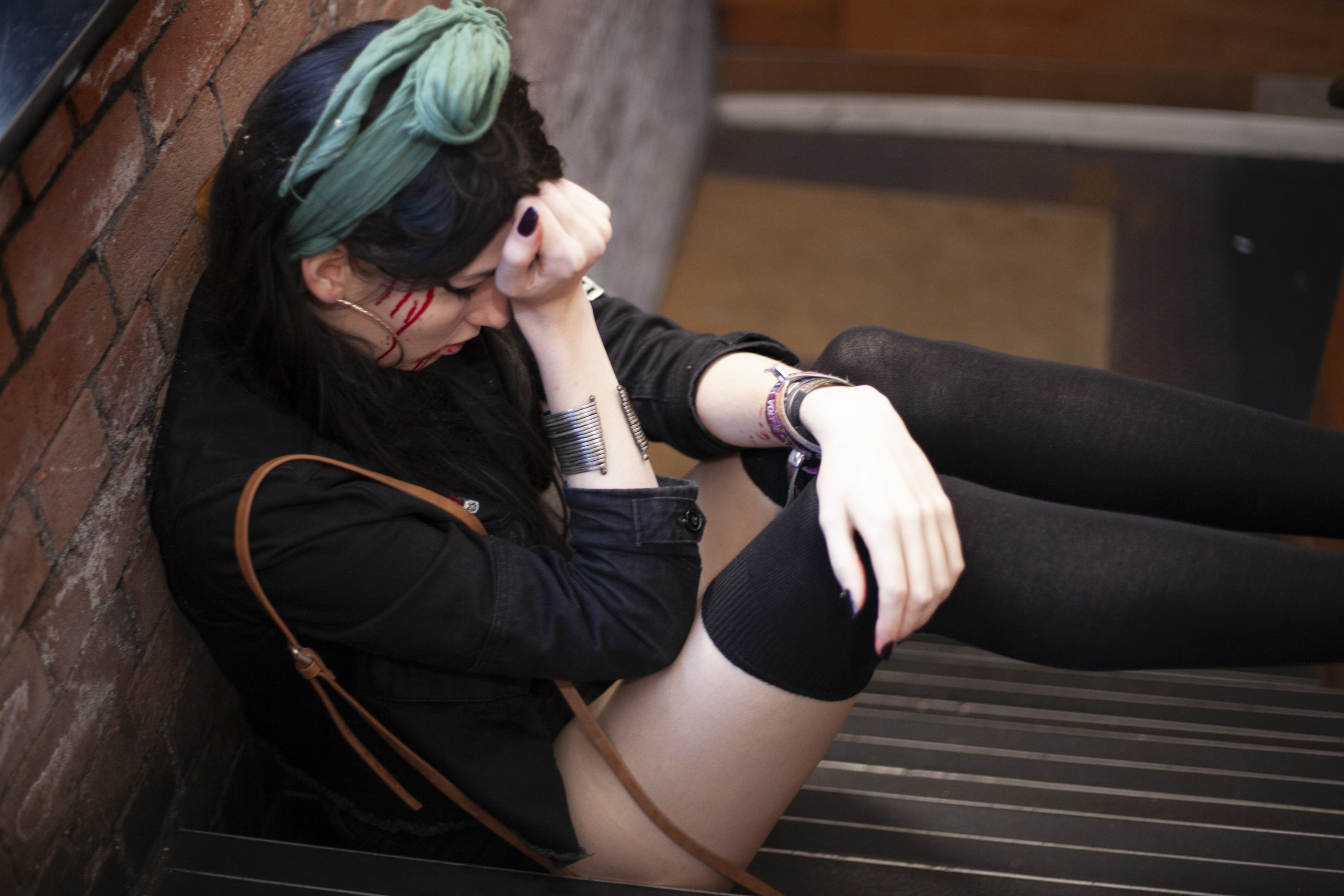 It did not work. The attacks were so brutal and repetitious that her parents had to remove her from school. She was homeschooled for years. By 16, she was living as a girl and hoping to change her name and her papers, but was told she could not do so legally until she was 18.
"I couldn't find a job with the looks of a woman and the papers of a man," she says. "It was impossible." She only survived, financially and psychologically, because her family supported her.
Even if the government does not revoke her existing ID card and passport, it will only be a matter of time before they need to be renewed. On return, under the new law, only her birth sex would be stated. The prospect now of returning to her pre-transition, pre-legal recognition days, is unbearable.
"I had to wait 18 years to be myself, to start my life," she says. "I am 24 now, I know how it feels to live like that, not as a human but as someone who has to hide from the world, and I don't want to go back there."
The day-to-day implications are far from mundane, yet with all that surrounds this law, also unclear.
"If I go to hospital am I going to be in the men's section? That's horrible for me and horrible for the guys there," she says. "Or, for example, is a [trans] man going to get put in with women? I can't imagine how patients will react. It's crazy."
The discrimination and abuse that would be unleashed by giving all trans people ID cards showing only their sex at birth, is also unthinkable, she says — but a reality that must now be faced. Aside from anti-trans prejudice itself would be a distinct practical problem. If a woman tried to open a bank account with a passport or ID that said male, the initial response would be to "accuse us of having stolen it, or that it's fake," says Molnar — and this is partly because of how low the awareness is of trans people, and their legal situation. "They still don't know this is a thing."
From there, the trans person presenting their ID would have to try to explain. At this point, many fear mockery, abuse or discrimination would result. The denial of goods or services, as well as access to employment, says Dombos, would be even more widespread. Already, he says, "verbal abuse and discrimination is very common" and "we see a lot of workplace harassment".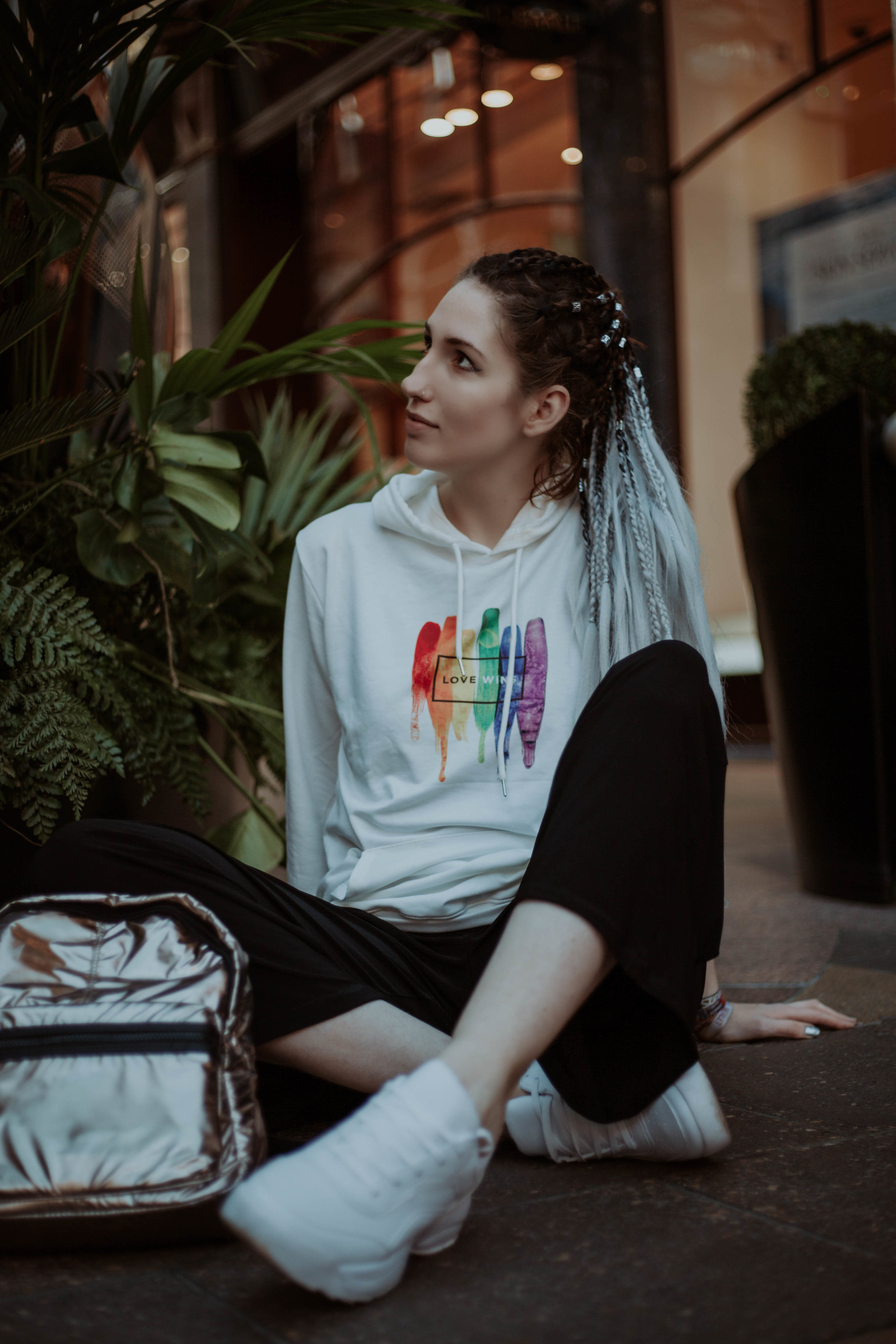 Molnar has felt this too. She used to live in Budapest, Hungary's capital, where she worked in a tea house. "It was my favourite place," she says. "And they loved me. I had a good relationship with the boss, they told me I was very positive and kind to customers." But Molnar moved to London for a while and began posting videos on YouTube, one of which involved her coming out as trans, which received a fair amount of attention back home. When she moved back, she asked for her old job back. "They said that they saw my coming out video and they don't want to hire me anymore."
Despite the hostility that looms, Molnar is determined to keep going. "I won't end my life," she says. "I'm transgender so that means that I am a survivor."
"I just want to go away. It's not liveable here for us. A lot of [trans] people are thinking about leaving the country. But it's really hard." It takes money, for one thing, at least until work can be found; the very thing that can elude trans people subject to discrimination.
Documentation isn't necessarily simple, either. She cites as an example Germany, where many Hungarians emigrate. Although both countries are in the EU and therefore enjoy free movement, it takes 8 years of permanent residency until you can apply for citizenship in Germany. It's a long time, especially when many trans people have already waited so long to transition or to receive their gender recognition. "But what other choice do we have?"
Amanda Malovics left Hungary in 2015, just months before the first suspension of gender recognition, and before she had begun to transition. She arrived in the UK with a suitcase and a resolution: to finally be herself. She was 25, with a degree in English and American studies.
Now 30, much of the time when Malovics speaks, she sounds determined and sad simultaneously, like a church bell; with determination dominating when talking of others — the struggle of trans people — and sadness when she allows herself to consider her own situation.
"I didn't know anyone, I didn't have a job," she says. But within 8 months, she found work in a restaurant and began her transition. London came to feel like her home, somewhere to be permanently, she hoped. She found friends, others in the trans community, and began volunteering at a sexual health clinic. But then the Brexit referendum happened in June 2016. This coupled with the ensuing confusion surrounding the rights of EU citizens derailed her hopes of UK citizenship. All the while, the creeping infringements on liberty and identity taking place a thousand miles away began to taunt her.
"Hungary has always been there, as a threat," she says. "I miss my country when it comes to the landscape and I love Budapest, but I don't want to go back. It's much more open here." The comparison is not night and day, however. There are people in the UK who hate trans people, she acknowledges, and wish to erode their human rights. During the coronavirus pandemic, anti-trans commentators have only increased their invective, using their newspaper columns and Twitter accounts to attack this minority.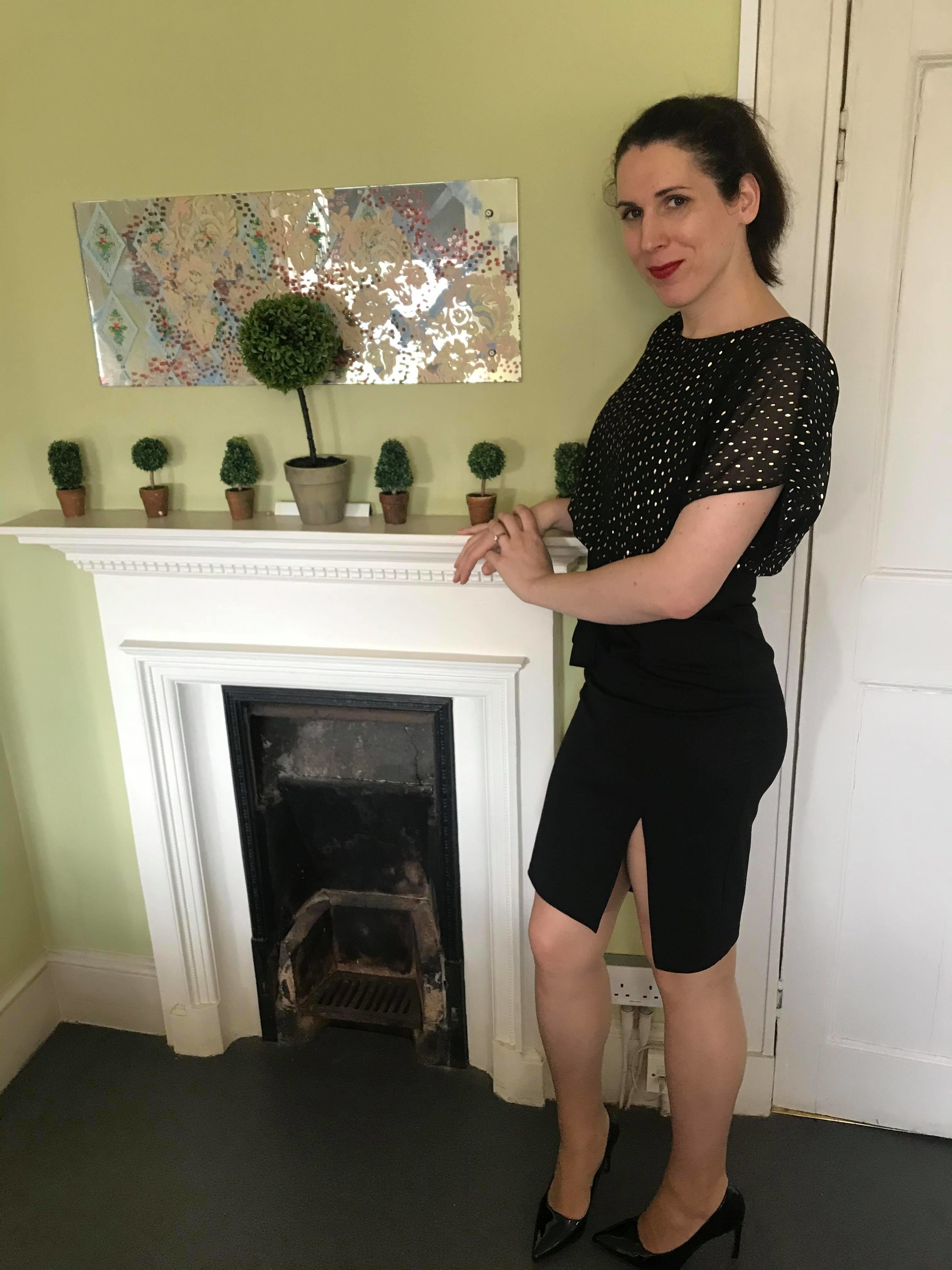 But the UK government is not seeking to snuff out the legal existence of transgender people. Malovics talks about Britain enthusiastically, gratefully even, and delivers the following line as if to say "only".
"I can count, maybe not on one hand but on two hands, how many times I've been hurt or discriminated [against here]. And that's a massive difference." She describes what it is like on her annual trips back home to see her family. "I lose my self-confidence immediately. Even at the airport, I feel nervous. Like, 'Oh my god, who's going to hurt me? Who's going to punch me in the face? Who's going to say something bad?' It's always there."
The reason for Malovics' fear when returning to Hungary is the same reason she fears for her future now: Despite living and presenting as a woman, her passport and ID only show her former name and gender. By the time she applied in 2018, the suspension was in place. There is now, she feels, no hope of ever having documents that reflect who she is. So every time she returns home, and every moment she is in public when any official could ask to see her papers, she — and others in her situation — is at risk.
"That's the main concern," she says, of friends back home. "All of them are afraid of these documents being changed; that the government will allow all officials to read their sensitive information. It's a violation of law."
The burgeoning awareness of transgender people in Hungary since 2016 has so far mostly increased hostility, she says. It is a typical trajectory for minorities; a little knowledge of whom by the majority can often mean danger. The aggression, she says, is particularly directed at those who do not pass as cisgender. "They're targeted and humiliated, verbally and physically attacked."
"I'm really scared; I live in the UK right now but it still affects me," she says. "I'm angry and I am sad; I could cry. These people [the Hungarian government] think I'm a freak, a danger, that I'm someone who has to be eliminated. And it's not just me, it's everyone else who is like me. I'm really concerned about what's going to happen with all those people who live in Hungary because many of them are already saying they're going to end their lives."
Some have written of their intentions on social media. Malovics invokes a typical comment: "I just can't deal with this and it's better if I just end my life." Others are saying they will delay transitioning; that it is too dangerous to begin now. Those who have already begun, says Malovics, "will have to live in fear of being hurt and will have to be grateful if that hurt is verbal." The choices being considered are either not transitioning, suicide, or emigration — if they have the money. But even the first of these is not living, she says; it's "wearing a mask all your life".
The anguish being expressed is met with anger because of the pandemic, she says. "Many people are like, 'This is your biggest concern during this time — what is happening with transgender issues?' Nobody cares. Everyone's getting mad at trans individuals trying to defend themselves." This, she believes, was part of the reason for the timing of the bill; a brilliantly deployed tactic to quash resistance and sympathy.
International institutions such as the European Union — of which Hungary is a member — remain similarly muted amid the wider crisis. But the Hungarian government, says Dombos from the LGBTQ rights group the Hatter Society, is pursuing this law partly blindly.
"I don't think they recognise how big an issue this is both in terms of its relevance for trans people or how clear the international human rights norms are on this issue," he says.
The European Court of Human Rights (ECHR) made clear the legal position of transgender people 18 years ago. The Goodwin v United Kingdom case — in which a trans woman's right to privacy, marriage, and family life was deemed to have been violated by the lack of legal gender recognition — formed a foundational precedent upon which supplementary protections grew: trans people must be allowed to change the gender on their birth certificate (and therefore passport).
"This is not debated anymore in [European] international human rights," says Dombos.
With Hungary's anti-trans law expected to pass in early May, the only hope of overturning it is in the ECHR, Dombos said. But there are already 23 legal challenges to Hungary's suspension of legal recognition, which have not yet been heard. The entire process is likely to take many years. "Some of these 23 applications [date] back to 2017 and there's still no binding decision," says Dombos. Ultimately, he thinks, there can be only one outcome. "We have no question that the ECHR would find a violation." By then, he says, innumerable lives could have been ruined.
In the meantime, there is work being done behind the scenes, by human rights groups such as the Hatter Society, as well as through diplomatic channels. All of which pose a quandary that has increasingly beset EU states and other organisations since Orban took office in 2010: how best to respond to the creeping authoritarian moves of a member state's prime minister?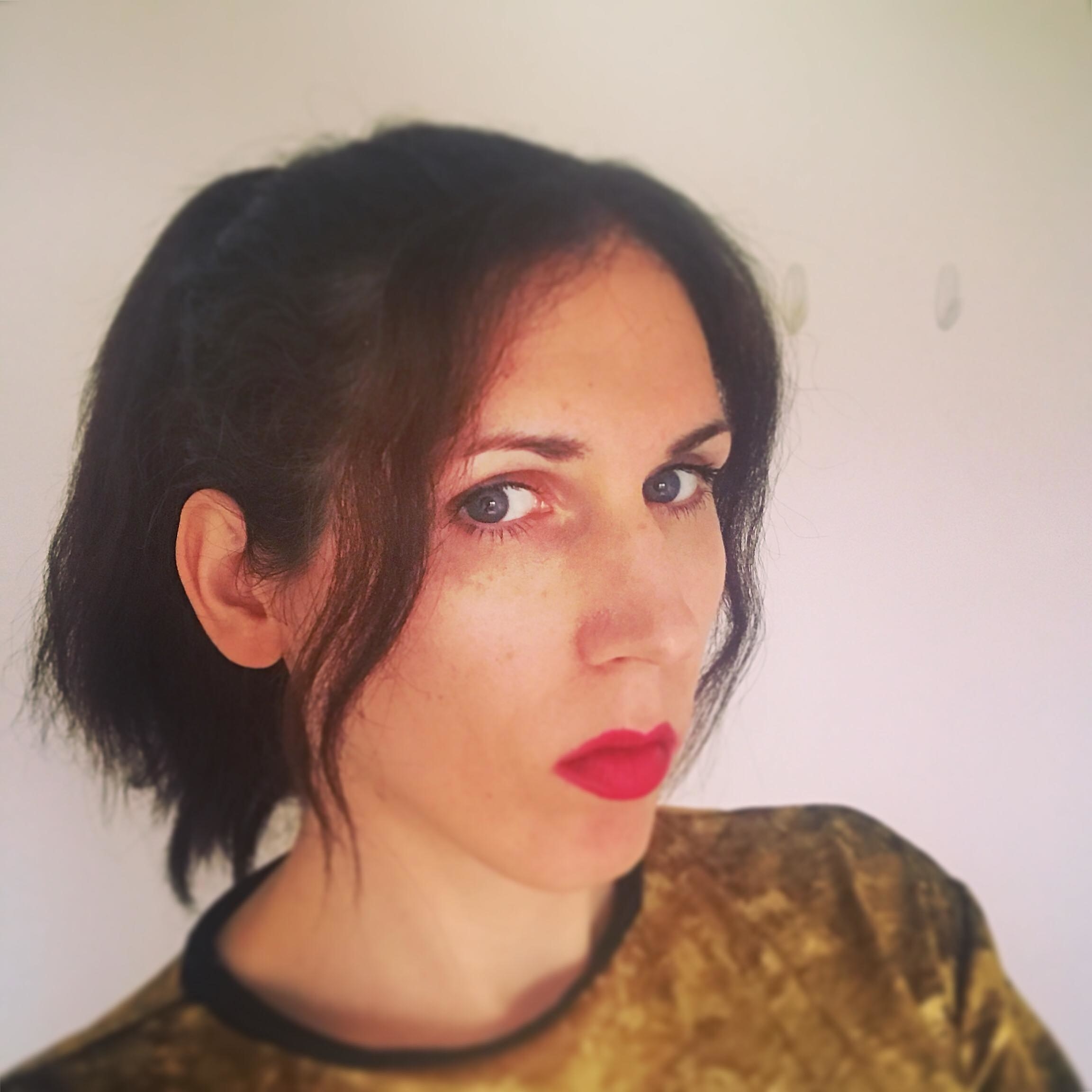 So far, only the softest of interventions have been attempted. The European Parliament's LGBTI intergroup issued a press release and wrote to the Hungarian government. The Council of Europe's commissioner for human rights, Dunja Mijatovic, said the proposed law "contravenes human rights standards and the case law of the European Court of Human Rights". And some embassies in Hungary, says Dombos, have raised the issue "behind closed doors", partly due to the work his organisation does. "But whether that will be successful is a big question."
Dombos is particularly concerned about harassment, as many trans people already face intrusive questions from colleagues, which can escalate. "People don't really see boundaries about what you can and cannot ask," he says.
Although one area of escalation can be sexual violence, unlike other countries which show trans people at greater risk of this than other groups, there is no data available in Hungary of sexual assaults on this community, he says. This is compounded by a wider issue of underreporting of hate crimes in the country, studies have shown, with official statistics not breaking down crimes according to motivation, and police and courts often disbelieving victims.
Anecdotal accounts, however, suggest fear of further attacks when the new law outs people is rising.
Onodi, the actor, wants international action, not merely the words of condemnation, to outfox Orban and revoke the bill. The European Union "don't do anything" she says, and every time in the last 10 years in office Orban behaved badly, "They just wrote a letter saying, 'No, you don't do this,' like it's kindergarten." The result of such appeasement is clear, she says. In contrast to trans people, "Orban now has more rights — like a king."
It is the same word that Molnar, the YouTuber, uses to describe Orban, as she conjures the fears shared by a minority about where Hungary is heading. "This is not just against trans people," she says. "It wasn't the first move against our community and it won't be the last. So if we let this happen now, who's going to stop the next one?"●