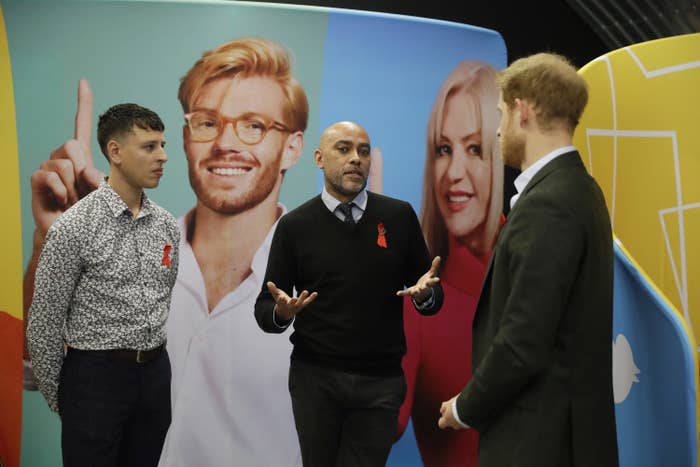 Leading sexual health specialists have issued specific advice for people living with HIV about the risks posed by the coronavirus — with some urging extra precaution for patients who are not virally suppressed. This accounts for almost half of all HIV patients in the US.
Professor Sheena McCormack, a global expert in HIV and epidemiology — the study of disease spread — told BuzzFeed News that the COVID-19 outbreak "wouldn't have much implications at all" for people with HIV who have an undetectable viral load (meaning that the virus is suppressed) and who have a good CD4 count (the chief measure of the immune system) — beyond the risk it poses for anyone else.
She said that, in these patients, their "age and any other comorbidity" — other long-term conditions — would be much more important in terms of the risk. Because a disproportionate number of older people who have died from coronavirus, "age is a very important factor" along with any other respiratory disease, gut disease, or chronic diseases, she said.
But anyone with HIV who is not virally suppressed, or has a low CD4 count, should consider HIV to be a "significant comorbidity" and should avoid public transport, McCormack warned.
"Cancel any plans to travel," she advised, including avoiding airports and any regions with particularly high concentrations of coronavirus infections. Older HIV patients are more likely to not be virally suppressed and more likely to have a low CD4 count.
What constitutes a low CD4 for people with HIV depends according to various other indications, such as the extent to which they are virally suppressed, but according to McCormack there would be an "increasing level of concern as the CD4 falls below 350". Anyone above 500 would be considered to have a healthy, normal CD4.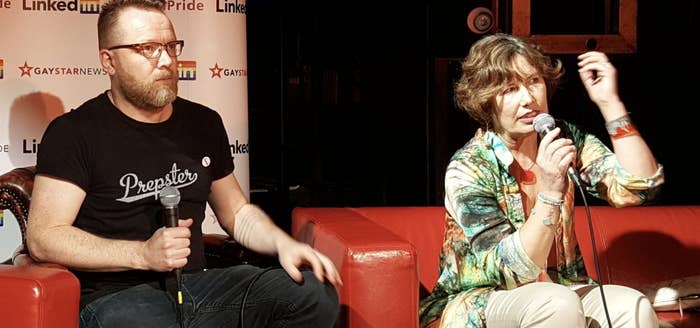 In Britain, the regularity with which HIV-positive people are tested for their CD4 counts has reduced in recent years as experts focus on the viral load as the chief indicator for overall health and control of the condition. Most patients would be tested at least annually, however, giving a reasonable indication of their current levels.
While over 90% of British patients are on antiretroviral treatment and have undetectable viral loads, in the US the proportion is much lower with just 53% of people who have tested positive being virally suppressed. This is partly due to the lack of free universal healthcare and patchy, expensive coverage by insurance companies. According to UNAIDS, only 62% of people living with HIV globally had access to treatment.
Last week, the British HIV Association (BHIVA) advised that those with high CD4 counts should not be any more concerned about coronavirus than the general public, and encouraged clinicians and patients to follow the regularly updated advice from official public health bodies.
While understanding of the combined effect of HIV and coronavirus is only just emerging, doctors believe that data and knowledge gathered from previous virus outbreaks helps inform the advice about coronavirus. "It's not so different," said McCormack. "There are other similar viruses that give you some insight – SARS and MERS."
But as the coronavirus spread intensifies, clinicians who work in HIV have told BuzzFeed News that they are trying to manage the balance between imparting information that encourages good practice and precaution — hand hygiene in particular — with avoiding mass panic.
Dr Michael Brady, medical director of the Terrence Higgins Trust and a UK government LGBT health adviser, agreed with McCormack that HIV-positive people with a healthy CD4 count "don't need to worry", but he disagreed with her advice that those with low CD4 counts and who are not virally suppressed necessarily need to avoid crowded spaces at this stage.
"It just makes it more important you're following that [general] information," he told BuzzFeed News, before adding, "We might be saying something different in a couple of days."
As well as hand washing and avoiding areas of high infection rates, he said, "make sure you've got your other vaccinations up to date like flu and pneumococcal" — which protects against pneumonia. The latest official advice is that everyone with HIV should have a "single dose of pneumococcal vaccination" with a second jab for the over-65s and those with other illnesses.
The only reason Brady did not agree that patients with a low CD4 count should avoid public transport was that there wasn't yet a significant spread of the COVID-19 in the UK. But, he said, "this is so rapidly changing that tomorrow or later in the week that may be very different. It feels like we're potentially on the verge of much more population-level restrictions, but we're not there yet."
If HIV-positive people with a low CD4 were concerned and it wasn't "overly impactful" on their life then limiting one's travel would not be unreasonable, he said, and if the situation escalated to an extent that avoiding crowded public spaces became the general advice, then those individuals may be more used to it.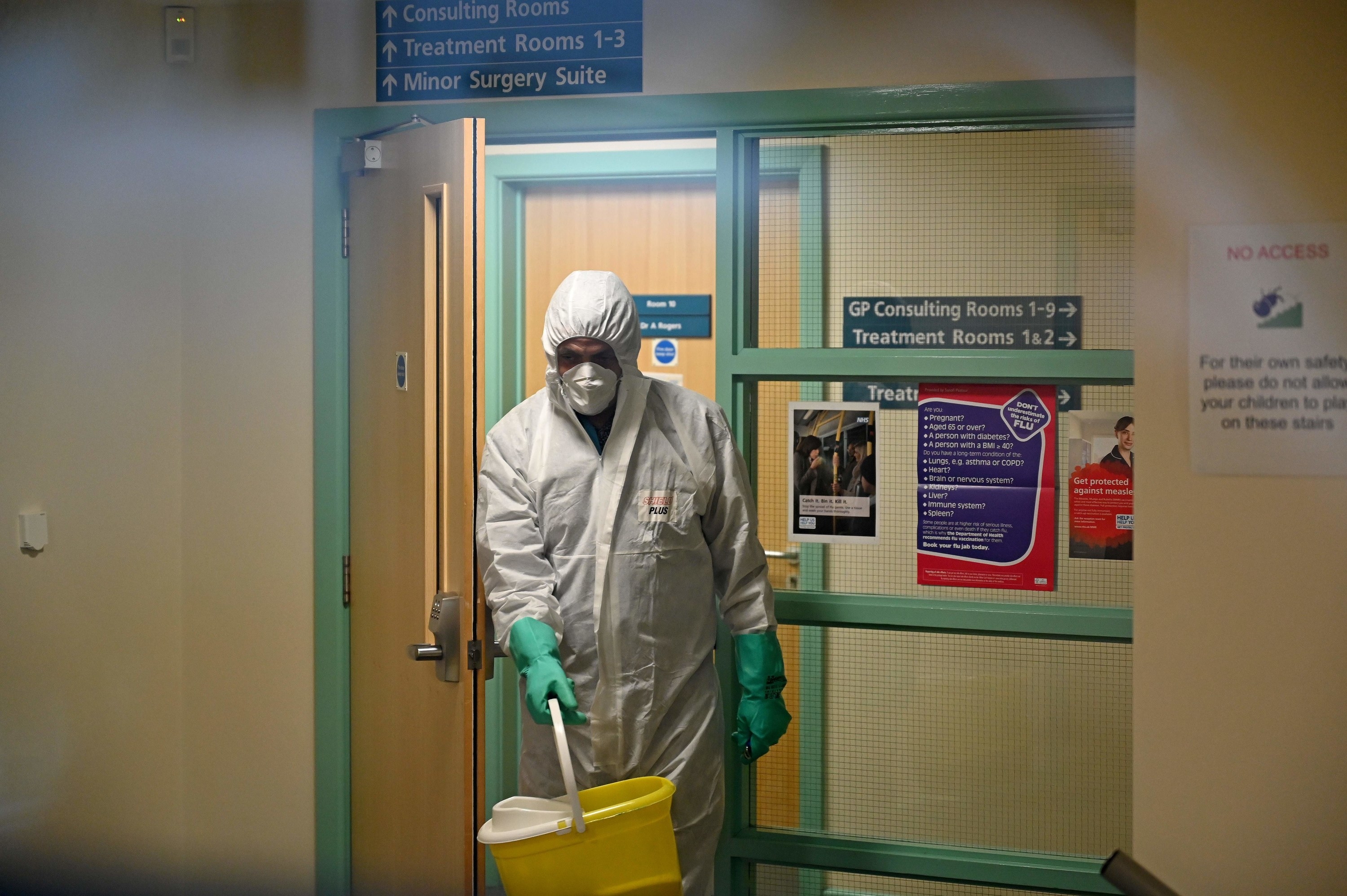 It is also not yet time to consider avoiding sexual contact in spaces involving several people, said Brady. "If we're in a situation where this is considerable spread from person to person in the UK then any close proximity — breathing, coughing, sex — [would be] a risk. I'm not sure there would be extra [risk] about sex spaces."
This is because coronavirus is a "respiratory spread virus" so coughing and close contact — which allows the virus onto your hands and you then you then touch your mouth or eyes — are the main drivers of onward infection.
Brady reiterated the advice to wash hands thoroughly, regularly, and to avoid putting your fingers in your mouth.
Dr Will Nutland, a specialist in public health and HIV prevention, expressed grave concern about the strain on the NHS in the event of a significant spread of coronavirus, and the resulting impact on HIV health services.
A worst-case scenario of over 2 million people in Britain infected with coronavirus would mean "many of those would be working in the NHS, meaning NHS services start to stall". Doctors, nurses, health workers and pharmacists who work in HIV clinics, performing blood tests, primary care, and distributing antiretroviral medication "will not only be under pressure because of lots of people going to see them for healthcare advice but also because staff themselves may be unwell and unable to work", he said.
Nutland cautioned against "doomsday narratives" but advised that it was "pragmatic to scenario-build and plan [for] worst-case scenarios".
Because the overwhelming majority of people in the UK who are known to be HIV-positive have undetectable viral loads, there is a danger of those who are not able to suppress the virus being overlooked, said Nutland.
But worse still, he said, is the potential that panic amid an epidemic could have on the capacity to control infection rates — exactly what happened in the early years of the AIDs crisis.
"Whenever we see an outbreak of infectious disease it always ends up with finger-pointing and blaming and with minorities — whether they are sexual or ethnic minorities or from particular parts of the world — being targeted and blamed. That doesn't ever help us deal with the infectious control issue. In fact it often pushes people underground, it makes people scared, it makes people often make false assumptions about their own relative risk."
One area of concern that surfaced in the lead-up to Brexit was the potential for the supply chain of antiretroviral drugs to be interrupted. But in the event of a widespread outbreak of coronavirus, the experts thought it unlikely HIV patients would struggle to access medication.
"Every company, every manufacturer, will have a business continuity plan," said McCormack. "Because of Brexit, they [the government] have a list of all the manufacturers so they're in quite a strong position to be sure of maintaining a supply. And if you run out [of your HIV medication] as long as you're virally suppressed we can switch [you] to other regimes easily. It's not convenient for people, but we can do that clinically."
As reported by Aidsmap.com, particular antiretroviral medications used for HIV, such as lopinavir/ritonavir, are also currently being investigated for use as a treatment for coronavirus, and as such the UK government has taken measures to protect supplies.