Bakery Loses Discrimination Appeal After Refusing To Bake A Pro-Same-Sex Marriage Cake
A Belfast appeal court has upheld the original ruling, which found in favour of a gay man who wanted a cake with "Support Gay Marriage" on it.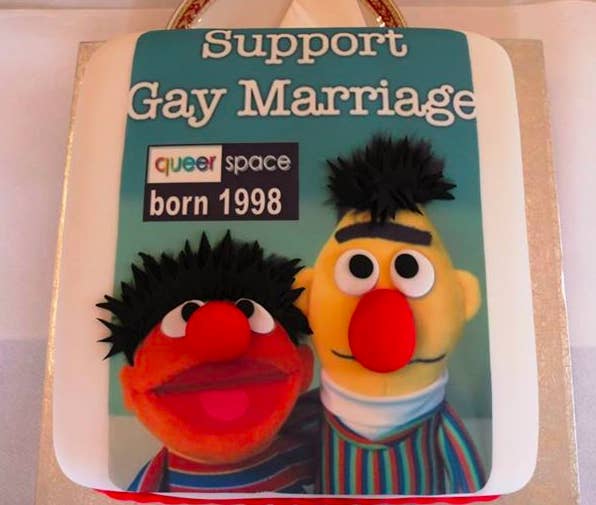 LGBT campaigners have welcomed a ruling handed down at an appeal court in Belfast on Monday that the Ashers Baking Company is guilty of discriminating against a gay customer for refusing to bake a cake featuring the Sesame Street characters Bert and Ernie with a "Support Gay Marriage" message.
District judge Isobel Brownlie last year found that the bakery, run by Colin and Karen McArthur, in Newtonabbey, County Antrim, had unlawfully discriminated against Gareth Lee, from the organisation QueerSpace, on the grounds of sexual orientation. They were fined £500.
The Ashers bakery has six branches and dozens of employees, catering to customers across the UK. Two days after placing the order and paying £36.50, Lee received a phone call saying the order would not be fulfilled and instead the money would be refunded.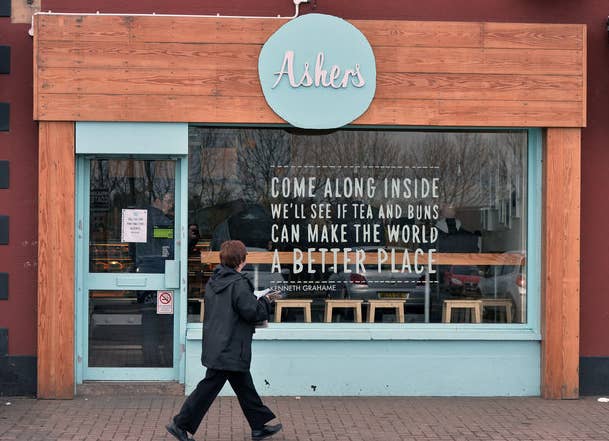 The Court of Appeal rejected arguments put forward by the McArthur's counsel that because of their religion – Christianity – they opposed same-sex marriage on religious grounds and thus should be exempt from equality laws.
The summary of the judgment from Lord Chief Justice Sir Declan Morgan, released this morning, concluded: "The answer is not to have the legislation changed and thereby remove the equality protection concerned. The answer is for the supplier of services to cease distinguishing, on prohibited grounds, between those who may or may not receive the service."
It added that the bakery is not entitled to "provide a service that only reflects their own political or religious message in relation to sexual orientation".

The judge said during a 30-minute ruling: "The fact that a baker provides a cake for a particular team or portrays witches on a Halloween cake does not indicate any support for either."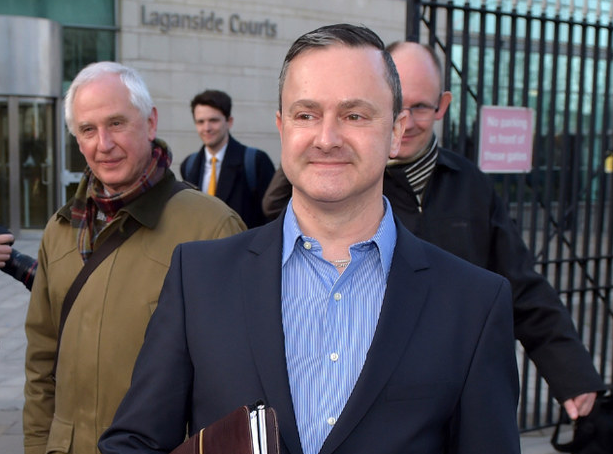 Gareth Lee said in a statement outside the court: "The only thing that I would like to say is I'm relieved and very grateful to the court of appeal for the judgment."
John O'Doherty, director of the Rainbow Project, Northern Ireland's leading LGBT rights organisation, said: "We welcome today's judgment ... The judgment clearly articulated that this is direct discrimination for which there can be no justification."
However, O'Doherty also said the matter should not have been brought to court, saying: "We believe that Ashers bakery should have accepted the Equality Commission's invitation to engage in mediation, where a remedy could have been found without the expense and division surrounding this court case."
He added: "We would encourage faith leaders to engage with our community to ensure better relations and to develop trust and respect between our overlapping communities for the betterment of our society."