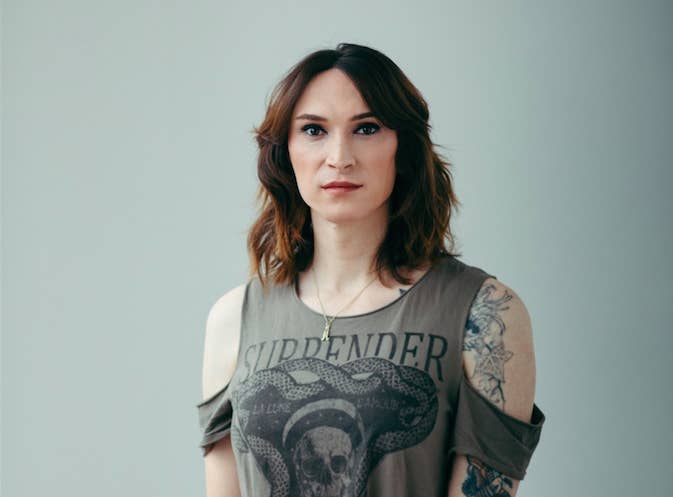 A bestselling, multi-award-winning Young Adult author has told BuzzFeed News that a Catholic state school in Lancashire cancelled her visit to speak to pupils about her new book because she is transgender.
Juno Dawson, who came out as trans in 2015 before promptly embarking on the transition process, was due to do the educational event on Wednesday at Brownedge St. Mary's Catholic High School in Preston – a school that had previously been widely commended for its work on LGBT issues. The booking was confirmed in January.
But Dawson was informed with just 48 hours' notice that it had been cancelled. She said a staff member at the school told a representative of the company organising the event that it had been deemed "inappropriate" and the "subject matter" meant "they didn't think it was suitable".
Her latest novel, Margot and Me, is aimed at readers in their early teens and is about a grandmother and granddaughter in South Wales during the second world war.
"It's a perfectly appropriate book for that audience," Dawson told BuzzFeed News. "All week I've been speaking to year sevens and eights with no problems – in a mixture of grammar schools, private schools, faith schools, all sorts of different schools."
The planned visit would have comprised a discussion of the book amid its historical context, including the role of women in the 20th century, and was part of a tour of schools in the north of England for young readers to engage with the author.
It was organised by book events company Silverwood Events, a consultant for which received an email from the school on Monday cancelling the visit, who then conveyed the news to Dawson.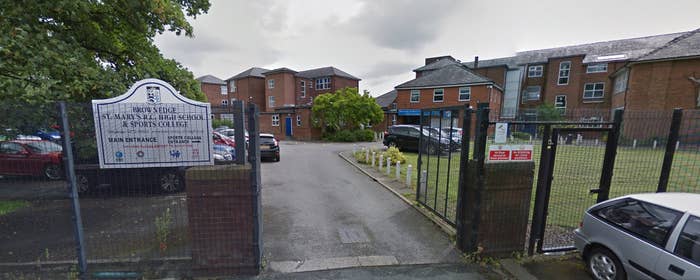 But it was only when the consultant, Jake Hope, telephoned the school to discuss the situation and to see if it could be rectified that alarm bells began to ring.
Hope offered various other options, such as Dawson giving the talk to a different year group, or to a smaller group of pupils, but he was informed by an embarrassed teacher, who had booked the visit, that senior staff had forbidden it. Dawson told BuzzFeed News that what was conveyed to her through Hope was that the school did not deem her "suitable".
Hope told BuzzFeed News that the teacher told him it was cancelled "due to the subject" and because the "management of the school had said it wasn't going to be possible".
This was despite the fact that the event had been well publicised, with letters to parents, posters in the library, and a tweet from the school's official Twitter account to Dawson on 23 January saying "We can't wait to welcome you to our school and hear about your new book, #MargotandMe."
Since being approached by BuzzFeed News, the school appears to have deleted this tweet.

Dawson told BuzzFeed News that because her book was only published last Thursday, she does not believe it possible that the school management could have read it, let alone objected to its contents.
The author said she was appalled by the cancellation of her visit: "I went through stages – the first was I felt personally attacked and quite mortified. But then I became angry as I very quickly realised that you can't do that – you can't discriminate against people on the basis of their gender."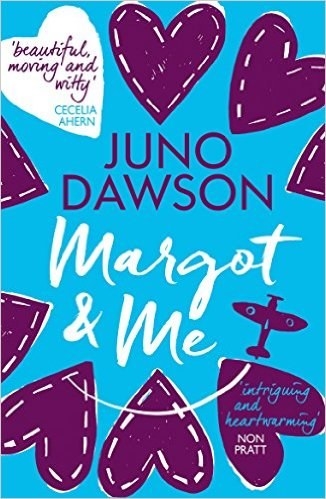 Her final reaction, she said, was "a real sadness for the young people of that school because on every single stop of this school tour there have been young LGBTQ kids who have come up to me and said, 'Thank you very much for doing everything you do.'
"There will be young people at Brownedge who will be LGBT. Those kids knew I was coming and now I'm not. It beggars belief. One does wonder what kind of support those kids are getting."
But the headteacher of Brownedge St. Mary's, Martin Reynolds, told BuzzFeed News the event was not cancelled and denied the allegation of discrimination.
"I asked for the visit to be postponed to a later date not cancelled," he said in a statement. "The postponement of Juno's visit was not due to the fact that Juno Dawson is transgender ... We would never discriminate against any individual on the grounds of sexual orientation or gender identity as we teach our children that each individual person is precious and unique."
He added: "A representative said she felt the subject matter meant that a visit was inappropriate at this time because we wanted a proper context for it so that our younger students could get more value out of it. ... We wanted more time to do this theme justice for our younger students."
Reynolds did not elaborate on which theme he was referring to, but said: "We would like to invite Juno into our school later this year when we can make maximum educational impact for all of our children."
Reacting to this response, Dawson told BuzzFeed News it simply wasn't true that the event was postponed rather than cancelled, because there was no offer of a future event and attempts by Hope to make it happen were rebuffed.
Furthermore, she said, the reason given – "subject matter" – did not tally up with the notion now supplied that the school needed more time to put her visit "in context", particularly given that the school had had weeks to prepare for her visit. She described the headteacher's response as "back-peddling".
Brownedge St. Mary's has previously been lauded for its work on LGBT matters and anti-bullying measures, and makes specific mention of anti-discrimination regarding both sexual orientation and gender identity in its official policies.
It was rewarded for its diversity efforts by a visit from legendary actor and campaigner Sir Ian McKellen on behalf of Stonewall, the LGBT equality charity. As recently as December 2016, a pupil at the school tweeted saying "how good life is now" and "school inspired me after sir Ian came".
In his statement to BuzzFeed News, the headteacher pointed out: "We are a Stonewall Champion School of three years standing because of the way we combat homophobia in society and in schools."

This has not convinced Dawson, who explained her reasons for wanting to speak out: "I won't be the only person this is happening to and historically trans people have really struggled with employment, because we feel we can't survive in the workplace."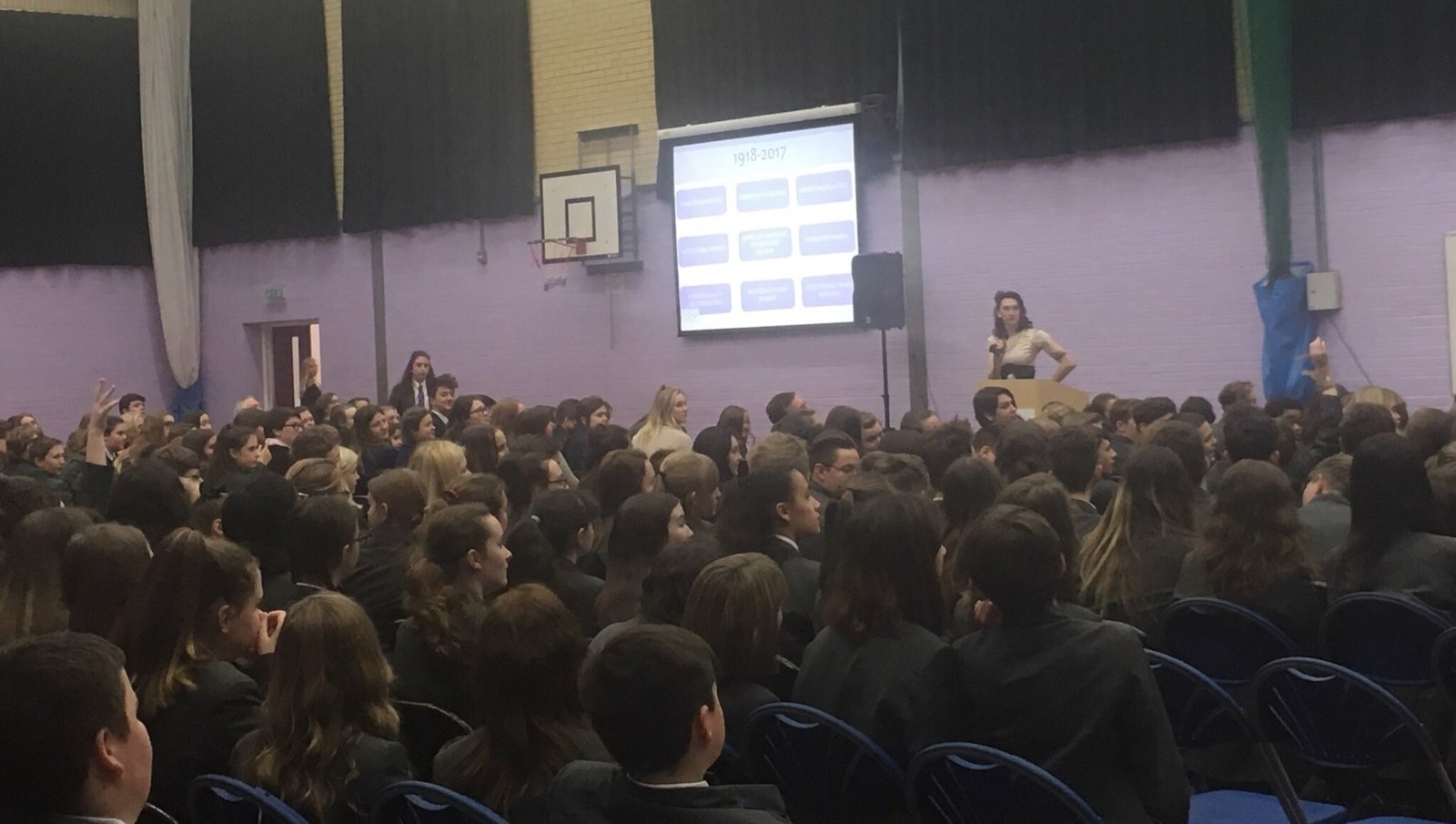 She added: "I consider myself very privileged in that I'm freelance and I work within the arts, but this was a brutal reminder that for trans people employment is really hard and that's why I couldn't let it go."
As well as being an acclaimed author, Dawson is also a columnist and campaigner and received particular praise for her work This Book Is Gay, which deals with the experiences of LGBT young people.
She is planning to write to the headteacher and is considering taking legal advice.
A spokesperson for Stonewall told BuzzFeed News: "It's vital for young people to hear from diverse lesbian, gay, bi and trans role models. This helps them build a better understanding of the world we live in and to respect and embrace diversity. The school has in the past hosted a Stonewall role model visit from Ian McKellen to talk about his experience of growing up gay for this very reason.
"We don't know why Juno Dawson's visit was cancelled, but would encourage the school to welcome her back to talk to students about her experiences as a successful trans author in Britain."