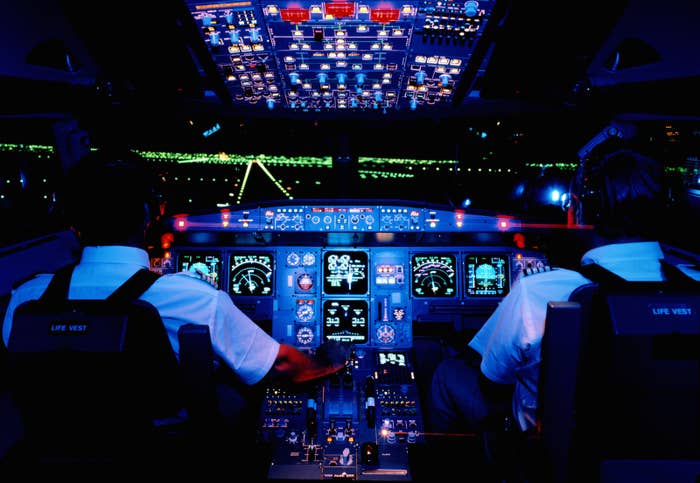 A British man has been prevented from becoming a commercial airline pilot because he is HIV-positive, BuzzFeed News can reveal.
The man trying to obtain his licence, whom we will refer to as Anthony to protect his anonymity, has accused the UK's Civil Aviation Authority of discrimination and told BuzzFeed News its actions have "destroyed a boyhood dream" of becoming an airline pilot.
The decision has left him unable to take up an offer from EasyJet on its pilot training scheme. He spent years working in hospitality management to save up money for the training, and also qualified for a private flying licence. Instead, Anthony has spent the last six months attempting to appeal against the decision – without success.
The Civil Aviation Authority has refused his application based on its interpretation of European rules set by the European Aviation Safety Agency (EASA).
This is despite HIV-positive people in the Netherlands, Australia, Canada, and New Zealand being able to apply for a commercial pilot's licence, and despite the CAA not testing existing pilots for the virus. Current pilots who become HIV-positive are also able to continue flying.

One of the scientists behind the medical research on which the policy is based has called the authorities' interpretation of the evidence "simplistic" and "naïve". And a leading HIV charity has accused the CAA of a "serious violation" of equality legislation.
In response to questions about Anthony's case from BuzzFeed News, both the CAA and EASA said they believed the policy should change, while citing "European regulations" as the reason for the current one and giving no indication when they would change it.
However, EASA added that national aviation authorities such as the CAA were able to deviate from the European rules "provided the need is justified and safety level can be maintained".
Easyjet welcome the CAA's support for a rule change "where it is safe to do so".
Anthony's case reveals what he calls a "catch-22" situation that locks HIV-positive people out of flying commercial planes through a policy loophole. He is being supported by his MP and two leading HIV charities, while the chair of the Commons transport select committee, Lilian Greenwood, has written to Chris Grayling, the transport secretary, calling for an investigation into the matter. Grayling has not yet replied.

The "catch-22" predicament has only arisen in the last three years, after the CAA took the lead from EASA and "clarified" its policy on the medical certificate required to fly.
Previously, people with HIV could apply for the medical certificate necessary for both training and flying commercial flights simply by obtaining an addition to the certificate called an "operational multi-crew limitation" or OML. This meant that HIV-positive individuals were able to fly, as long as it wasn't solo as this was deemed too great a risk, but on commercial passenger flights there is always a copilot anyway.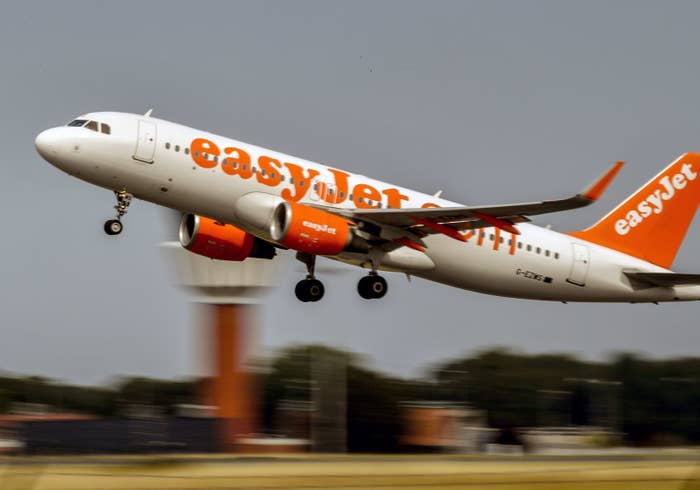 Anthony said that he was told by the CAA in 2014 – the year he was diagnosed with HIV – that he would be able to apply for the medical certificate.
But when he approached the CAA again with the same question earlier this year, following the training scheme offer from EasyJet, the CAA's response was the opposite.
The CAA's new policy was that only people who already held a commercial licence with a standard medical certificate could obtain the multi-crew limitation. Those with HIV are unable to get the standard medical certificate to get the licence to then apply for the limitation.
"So it's a catch-22," said Anthony.
He continued: "It has had a fundamental impact. It means the one career choice I want to make and want to do, I'm being told no, and the cause of that is because I'm HIV-positive. It has destroyed a boyhood dream for me. It makes it difficult to accept the [HIV] diagnosis because you want to believe there are no restrictions to you, but actually there are."

In a conversation with the CAA, Anthony said he was informed that the "spirit of the multi-crew limitation is to keep experienced pilots flying, not to allow people who present an unacceptable risk".
Under the Equality Act 2010, HIV is deemed a disability and therefore employers (other than the armed services) are prevented from excluding those living with the virus. Both the National AIDS Trust and HIV Scotland are supporting Anthony's case, and seeking further advice from a human rights lawyer. The CAA has declined to discuss the case further with Anthony, he said.
Anthony has also accused the CAA and EASA of basing their assessment of the potential flying risk of people with HIV on outdated medical advice – arguing that if it were updated, individuals would be deemed less of a risk and so be able to fly solo and not need the OML.
"It is based on a model and studies that were done between 1997 and 2007," he said. This model examines the risk of "incapacitation" for pilots from various medical conditions. The reason pilots with HIV have to have an OML is because, he said, "the best-case scenario of risk that they are able to state [on the data being used] is you have a 0.5% chance of incapacitation."
But in order to fly solo and not need the limitation on the medical certificate pilots have to be considered to have a risk of incapacitation of 0.1% or less.
One of the main stated medical risks for HIV-positive pilots, according to the CAA and EASA, is "cognitive impairment" – problems with memory, thinking, and judgment.
But the clinical researchers who discovered that HIV can trigger these problems told BuzzFeed News that such an interpretation of the evidence was flawed, as it only applies to people who are not being treated with antiretroviral medication.
Scott Letendre, professor of medicine at the University of California San Diego, told BuzzFeed News: "Cognitive and mood disorders do not affect the majority of HIV-positive adults and so this group should not be penalized for something that a) occurs only in a minority, b) is even less common among effectively treated, highly functioning individuals, and c) can be detected using easily administered testing. In my opinion, an effective screening program is the answer, not a policy that limits the rights of an entire group."

Letendre's former colleague, Professor Ian Everall, who is now based at Kings College London, said the CAA and EASA's policies were "a simplistic and naive interpretation of the data that's out there".
He added: "HIV has been a vastly changing epidemic over 30-odd years and it's now completely changed out of all recognition."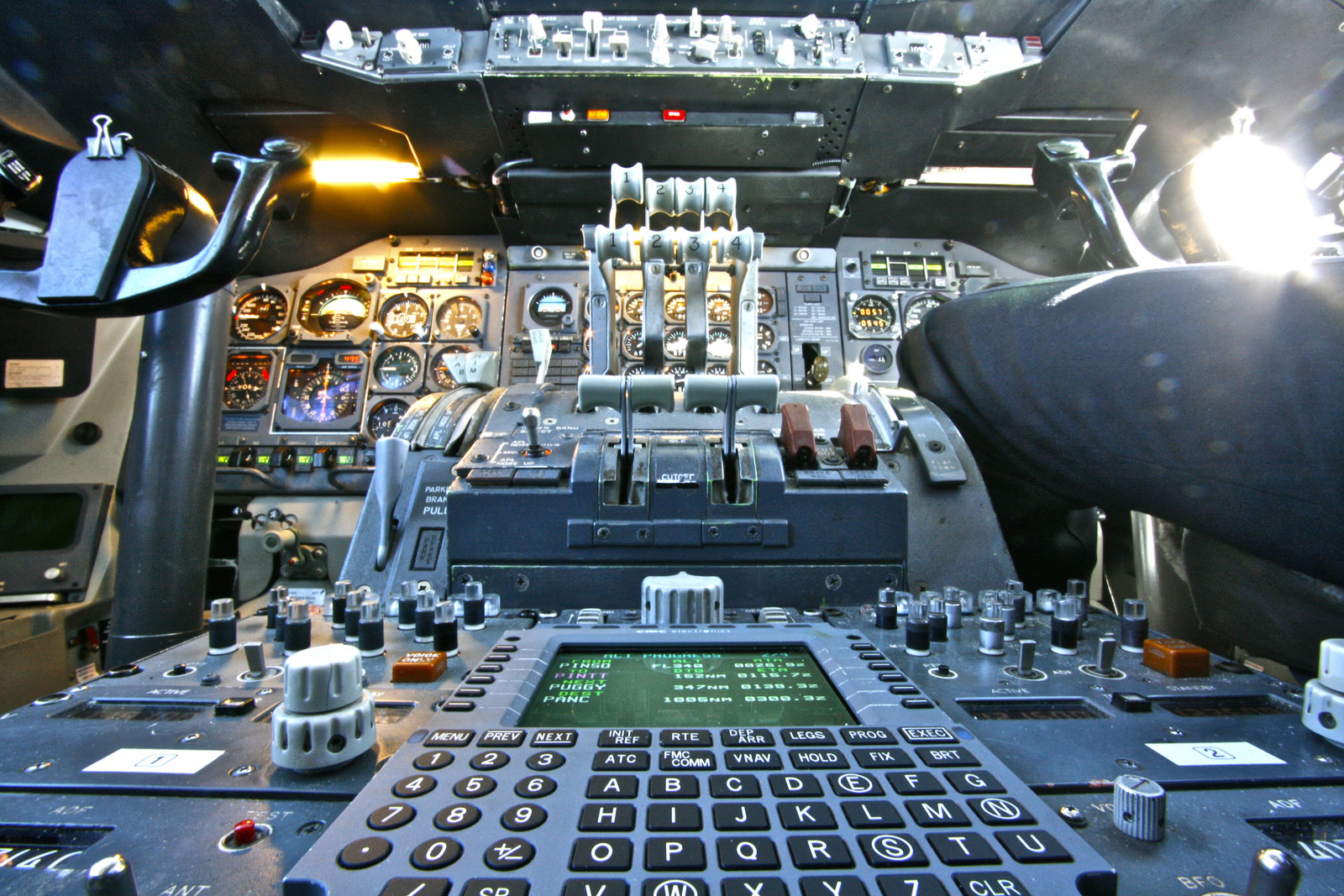 The CAA also required Anthony to submit the results of a CD4 blood test every three months. The CD4 test is one of the measures for the immune system. But the NHS typically tests this only annually as it is no longer considered the most important marker of the health of someone with HIV. Instead their "viral load" – the amount of virus in their blood – is the principle test and is conducted every six months.
The CAA, therefore, requires monitoring that the NHS does not deem necessary and means Anthony would have to pay privately for the tests.
Beyond the medical issues, Anthony says his case also reveals geographical inconsistencies and loopholes. After the CAA told him that it takes direction from EASA, he approached the Dutch equivalent of the CAA (the Inspectie Leefomgeving en Transport or ILT), which also comes under EASA.
"The Netherlands [ILT] – another EU state – have replied to me to say 'Actually we agree with your interpretation of the legislation; if you were to come to us to get your medical, we would give it to you with the multi-crew limitation.'"
Various countries outside the EU, such as Canada, Australia, and New Zealand, also allow people with HIV to become pilots.
In theory this means that a Briton could move to another country to train and obtain their commercial flying licence – a potential option for Anthony – but such a measure poses two practical problems, he said. First, there are the extra living costs of moving abroad, on top of the approximately £100,000 the training programme costs. And second, being able to train with EasyJet means there is a job at the end that would enable him to begin paying off the training costs.
The CAA also does not test existing pilots for HIV, instead relying on self-declaration. "If they considered this to be such a significant condition then everyone should be tested," said Anthony.
Anthony's MP, Patrick Grady, has written to Chris Grayling, the transport secretary, asking him to "investigate the issues raised, detail the government's position on this matter, and outline what next steps my constituent can take".
When approached by BuzzFeed News, the Department for Transport declined to comment on the case but confirmed that Grayling would be replying to the letters from Grady and the select committee.
George Valiotis, CEO of HIV Scotland, told BuzzFeed News: "Modern-day policies enable people living with HIV to maintain jobs such as doctors, nurses, or even if they are an existing pilot. CAA's policy not allowing new pilots living with HIV to obtain a licence is discriminatory.
He added: "As HIV is a protected characteristic under the Equality Act, this discrimination by the CAA is a serious violation of that law. The CAA has to ensure that their policies take into account the correct, up-to-date medical evidence, and it is clear they have failed in this duty. If they won't take immediate action to remedy this, then they must join us around the table, with medical experts, to review their policy."
Kat Smithson, director of policy and campaigns at National AIDS Trust, said: "There have been enormous developments in HIV treatment and in our knowledge about how HIV affects the body over recent years. It is imperative that these developments are reflected in policy to avoid unnecessary and discriminatory barriers to equality for people living with HIV. We urge the CAA to review their policy and ensure that it reflects current medical evidence and advice."
A CAA spokesperson confirmed to BuzzFeed News that the body's policy reflects EASA's and supported Anthony's calls for change: "EASA has confirmed that the OML restriction can only be applied to applicants who are existing CPL licence holders and therefore initial applicants for these licences must have an unrestricted medical certificate.

"We support a rule change in this area, where it is safe to do so, and will continue to work with EASA and HIV experts to reassess this regulation, with a view to enabling applicants to obtain an initial Class 1 medical certificate."
EASA said it was bound by EU Regulations, but had met recently to discuss the policy with national aviation authorities, who all agreed "that a rule change should be considered due to the availability of new HIV medications. These medications could provide for a more flexible regulatory approach and allow the need for an OML restriction to be determined on a case-by-case basis, largely dependent on the stage of the HIV. In future, this would allow some prospective pilots having HIV to obtain a licence without an OML restriction."
However the agency gave no indication as to when it might make this change, saying only it would "consider this issue during a future rule-making activity". When pressed by BuzzFeed News, a spokesperson said rule changes take time because they have to be considered by experts, but added that the CAA had the power to deviate from the current rule in the meantime.
Anthony remains hopeful that either the CAA or EASA will change their policies. But in the meantime he will continue to fight the decision for others with HIV wanting to become pilots. "It's not just a personal problem for me," he said. "It's a bigger issue."