Yulia Skripal Has Been Discharged From Hospital After The Nerve Agent Poisoning
Her father, Sergei Skripal, is still in hospital but is responding "exceptionally well" to treatment.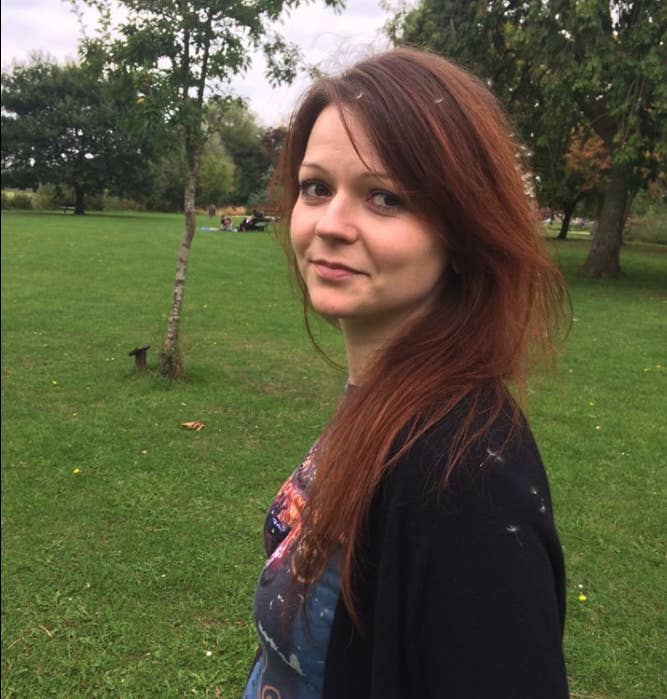 Yulia Skripal, who was poisoned with a deadly nerve agent along with her father, former Russian spy-turned-defector Sergei Skripal, has been released from hospital five weeks after being admitted in a critical condition.
The father and daughter were poisoned in Salisbury on March 4 in what the UK and other Western governments have called a premeditated attack carried out at the instruction of the Russian state. Russia has vociferously denied any involvement.
Christine Blanshard, medical director of Salisbury NHS Foundation Trust, said in a press conference on Tuesday morning: "We have now discharged Yulia from Salisbury District Hospital. Yulia has asked for privacy from the media and I want to reiterate her request."

She said it was not the end of her treatment, but a significant milestone.
Blanshard said that both Skripals had responded "exceptionally well" to treatment, although Sergei Skripal had done so more slowly – but she said she hoped that he would be "leaving hospital in due course".
The Russian Embassy in London said on Twitter that it congratulated Skripal on her recovery, but asked for proof that she was now acting on her own free will.
The BBC reported on Tuesday that Yulia Skripal has been taken to a secure location since being discharged from the hospital.

The Russian news agency Interfax reported, quoting her cousin Viktoria Skripal, that Yulia would soon give a press conference to announce she is applying for political asylum in the UK.
Previously, prime minister Theresa May had warned that the Skripals may never fully recover.
In the press conference, Blanshard briefly explained the effects of nerve agent on the body and how the hospital has been treating the Skripals.
"Nerve agents work by attaching themselves to particular enzymes in the body which then stop the nerves from functioning. This results in symptoms such as sickness and hallucinations," she said.
"Our job in treating the patients is to stabilise them, ensuring that they can breathe and that blood can continue to circulate. We then needed to use a variety of drugs to support the patients until they could create more enzymes to replace those affected by the poisoning.
"We also use specialised decontamination techniques to remove any residual toxins."
The poisoning incident has prompted a serious crisis in relations between Russia and the UK, as well as other Western governments, sparking an escalating war of words and the expulsion of diplomats on both sides.
Russia has officially requested to speak with the 33-year-old, who is a Russian citizen. The UK has said that it is her decision whether to meet with Russian officials.
Detective Sergeant Nick Bailey, the police officer who was among the first to approach the Skripals as they lay prone on a bench in Salisbury, was also admitted to hospital but discharged on 22 March.