A woman who pretended to be a man for two years and assaulted her blindfolded girlfriend with a fake penis was handed an eight-year jail sentence on Thursday.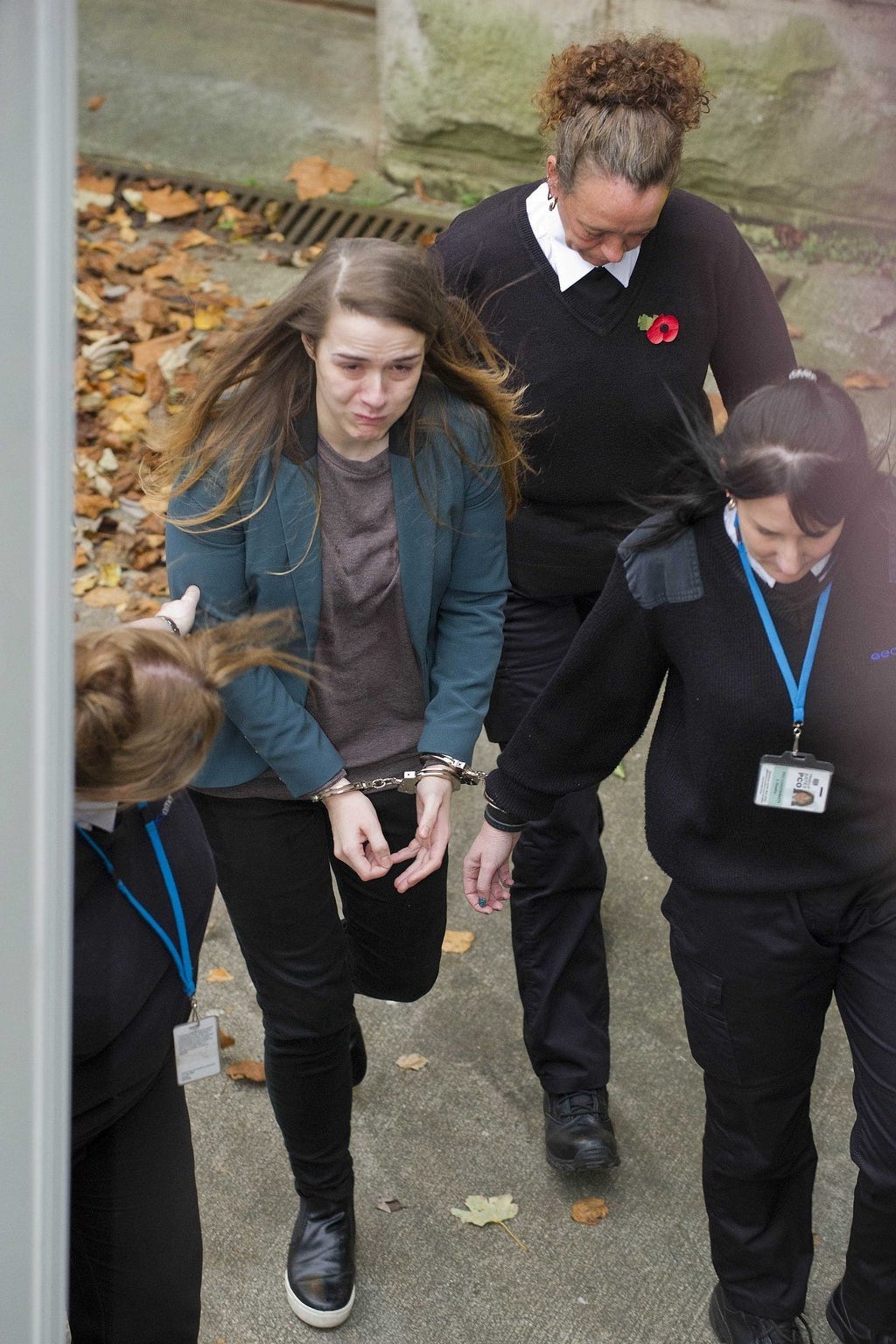 Newland at Chester crown court on Thursday
Gayle Newland, 25, from Cheshire, was found guilty of three counts of sexual assault by penetration at a trial in September.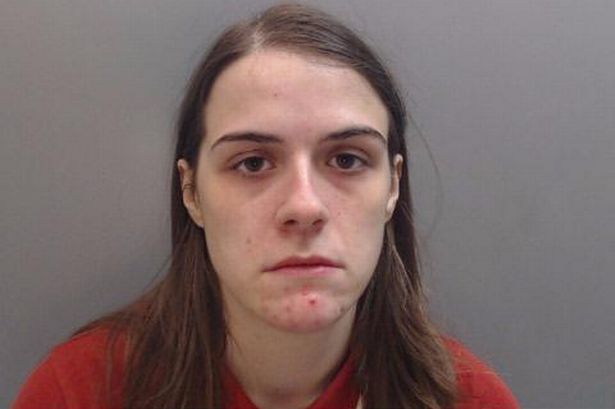 Newland carried out a relationship with a woman, who cannot be named for legal reasons, while posing as a man called Kye Fortune. The pair met online and knew each other for two years, spending 100 hours together and having sex at least 10 times.
The victim claimed that she did not consent to having sex with the use of a prosthetic penis, which Newland was wearing without her knowledge.
Newland insisted her victim wear a blindfold or a mask while they were together, including during sex, so she wouldn't see scars she claimed were the result of recent surgery.
The blindfold was removed during sex in June 2013 and the truth was revealed.
Sentencing her at Chester crown court, Judge Roger Dutton described Newland as "calculating and manipulative" and said she conned her victim while seeking "sexual gratification".
According to the Liverpool Echo, he said:
At 25 years of age you are an intelligent, calculating, manipulative, and thoroughly determined young woman.

The jury heard of the most complex deception you perpetrated on the victim. You created a Facebook entry in the name of Kye which included the most detailed information of this man, his family, and friends.

You contacted the victim, pretending to be Kye, and you exchanged emails and text messages.

You were so convincing in your cruel deception of her she thought she had finally found a man she could love and be with.
The judge said that only an immediate custodial sentence would reflect the seriousness of her crimes.
Newland was reportedly visibly shaken by the sentence. At one point she shouted "I'm scared!" from the dock.
The judge told her to stand up while he delivered the verdict but she could not, the Echo reported.
The court heard that the international interest in the trial caused turmoil for both Newland and the victim, who says she was forced to leave Chester.
Newland's family were sobbing in court in reaction to the sentence.
According to the Liverpool Echo, Nigel Power QC, defending Newland, told the judge at today's hearing that while she had not expressed remorse for her crimes, she was deserving of sympathy.
"She was still so in love with the victim she was desperate to maintain the relationship no matter what happened between them, and on whoever's version of events," he said. "This was not offending motivated by hatred, it was the contrary."
The court also heard that Newland's Kye Fortune alter ego was the result of a decade of psychological problems.
Pre-sentencing psychiatric reports found that she was suffering from a number of mental health conditions including social anxiety disorder, major depression, and an eating disorder.
She first saw a psychiatrist about her "blurred gender lines" and feelings of confused identity at 15, the court heard. She felt more comfortable as a boy growing up, Power said.
In a victim statement read out in court, the woman said Newland had "poisoned her life" and taken her "youth and vitality".
She said: "During the trial not only was I extremely anxious but also full of shame baring my soul to 12 strangers and the public gallery. Unfortunately it was a stressor and led me to self-harm.
"Not only have I had to delete all the friends I have made in Chester, apart from one, I feel like I can't visit that friend or the beautiful city again.
"Socially I feel trapped. Still living in this invisible prison Gayle has made."
However, Power told the court on Thursday that some trial evidence was "at odds" with this statement. He said a video posted to the victim's Instagram account showed her having fun on holiday in Ibiza shortly after she discovered the truth about Newland's identity.
The trial heard some of the bizarre elaborate lengths to which Newland went to keep up the Kye Fortune persona.
Newland bound her chest and wore a woolly hat and swimsuit, still claiming to be self-conscious following an operation.
In character, she explained away her high-pitched voice due to Fortune's half-Filipino, half-Latino background.
The trial heard that Newland asked the victim to watch films with her while wearing a mask and scarf.