This wheelie bin is in trouble – it just received what looked like a parking ticket for being on double yellow lines, in Carmarthen, south Wales.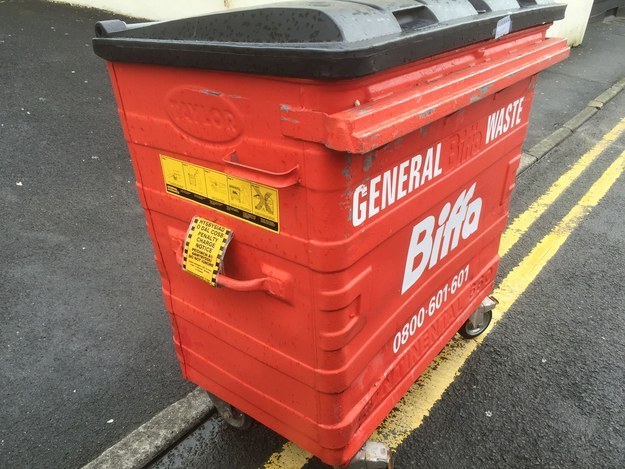 However, the BBC reports that the ticket wrapper was empty and the incident appears to be a prank. The BBC quoted an eyewitness who said:
It was bizarre – I realised I had just watched a warden give a ticket to a wheelie bin for bad parking.

It appeared the warden slapped the plastic ticket envelope on the bin in a moment of high jinks after a member of public pointed out it was parked on double yellow lines.
It might be a joke but the council doesn't see the funny side and it's investigating what the warden responsible was up to.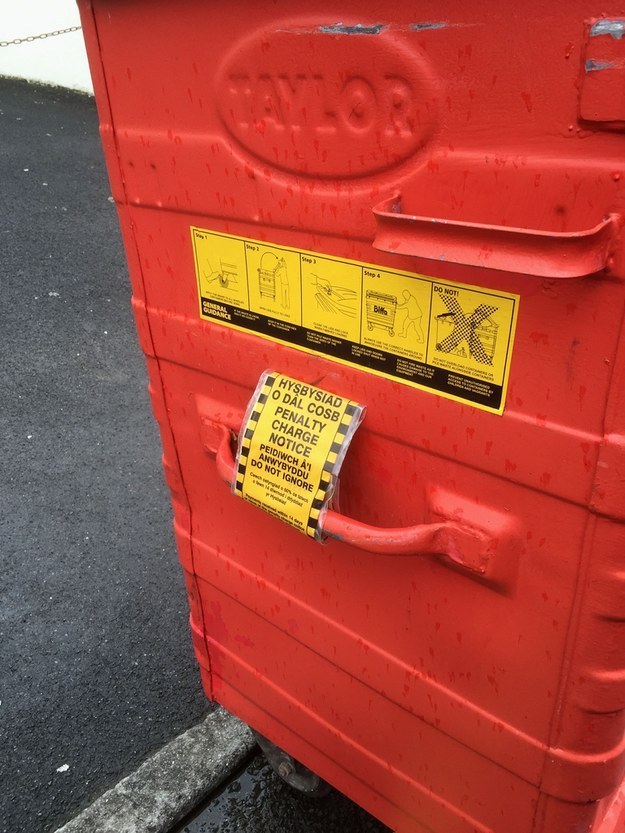 In one of the more memorable local authority statements of recent times, the council told Wales Online:
There was no ticket issued, it is not possible to book a wheelie bin or anything that is not motorised.

Although this was meant as a humorous incident, we take this kind of thing very seriously and have launched a formal investigation into the conduct of this officer.
Happy to get into the spirit of things, a spokesman for Biffa, which makes this line of bins, said:
The ticket issued was simply a throw-away gesture and proved to be a load of rubbish. We are wheelie careful and do our best to make sure that our bins are in the correct locations at all times.