This Is How The Terrorist Incident At Parsons Green Unfolded, According To Eyewitnesses
Commuters caught up in Friday morning's incident described scenes of chaos as panicked passengers were caught up in a crush to leave the station platform.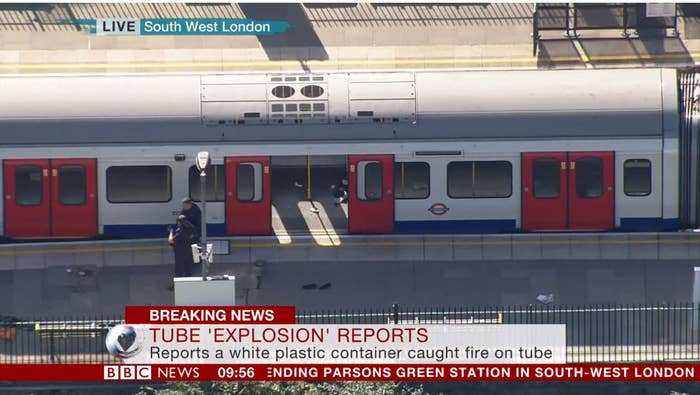 A commuter who was on the tube train in west London where an explosive device was detonated in a suspected terrorist incident on Friday morning has described the moment she thought she was going to die as she was crushed in a human stampede.
Emma Steveton, 27, was on the train travelling eastbound from Wimbledon to Edgware Road when the incident took place at around 8.20am.
"I got on the train, it was a normal train," she told BuzzFeed News. "The doors were closing and we heard really loud awful screams either from the carriage next to us or one along. There was lots and lots of screaming and people shouting 'run' at the top of their voice."
Steveton then got out of the carriage and sprinted towards the station exit. "It was a real stampede and crush. There were about three layers of people underneath me. It was awful.
"There was a poor little boy smashed into the floor with his face bleeding and screaming. There was a woman shouting that she was pregnant.
"The most traumatic thing was the weight of these bodies piling on to me and just thinking, This is it, I'm going to die."
She didn't hear an explosion or see any flames – but she did witness a number of people with injuries, some of which may have been as a result of the scramble to exit the station.
As people made a desperate dash for the stairs, Steveton said station managers had told people to go back on to the platform, but the scene remained chaotic.

"The injuries were cuts and grazes to the faces, just people looking like they had had their faces rubbed on the ground," she said. "It was just from the stampede as far as I knew."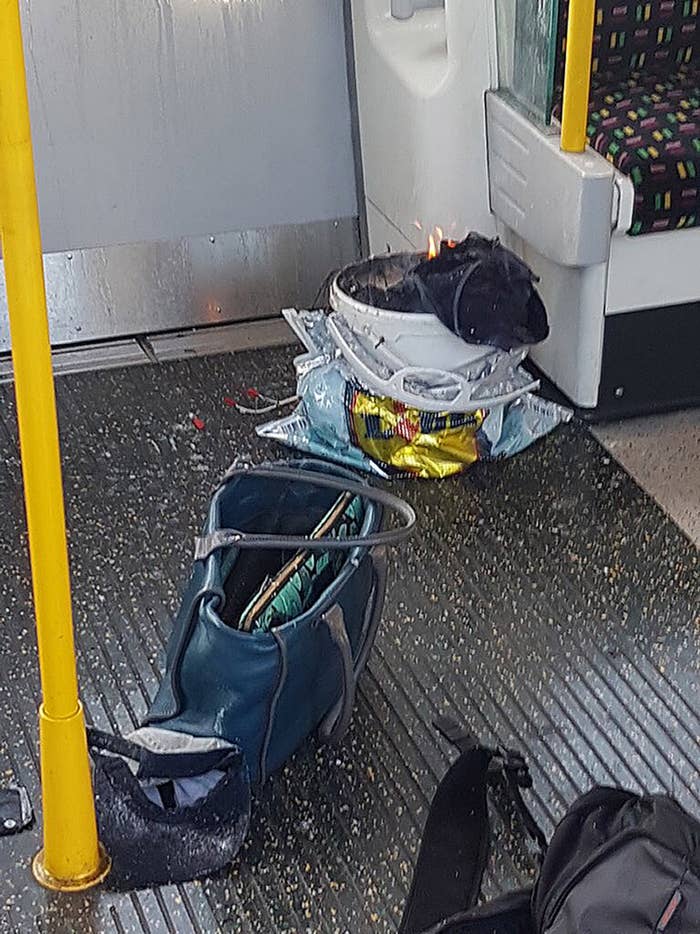 Luke Walmsley, 33, who was in the train carriage, said: "I heard screaming and looked down the carriage. There was a flash and smoke rising. It was like a huge match going off at one end of the carriage.
"People started running and I could see people were burned. There was an acrid smell. Someone said, 'Has he got a knife?' But I didn't see anyone.
"It was a packed commuter train and people were trying to get off but the doors hadn't opened, it was coming to a standstill. People were rushing down the platform and through the train. Kids were being pushed out of the way and their nannies and mothers were trying to grab them.
"It was complete pandemonium. They didn't open the gates and people were screaming at each other, screaming to get out. Lots of people got crushed or fell over.
"There were some Samaritans who handed out bottles of their own water to people on the platform.
"The worst injured were carried out of the carriage. People were shocked. There was a girl with no skin on her legs, one with the back of her garment burned away, and lots of people with burned hair.
"Everyone went to Côte restaurant or the White Horse to be treated. The restaurant was packed. Police were coming around and checking who had left bags in case there were secondary devices."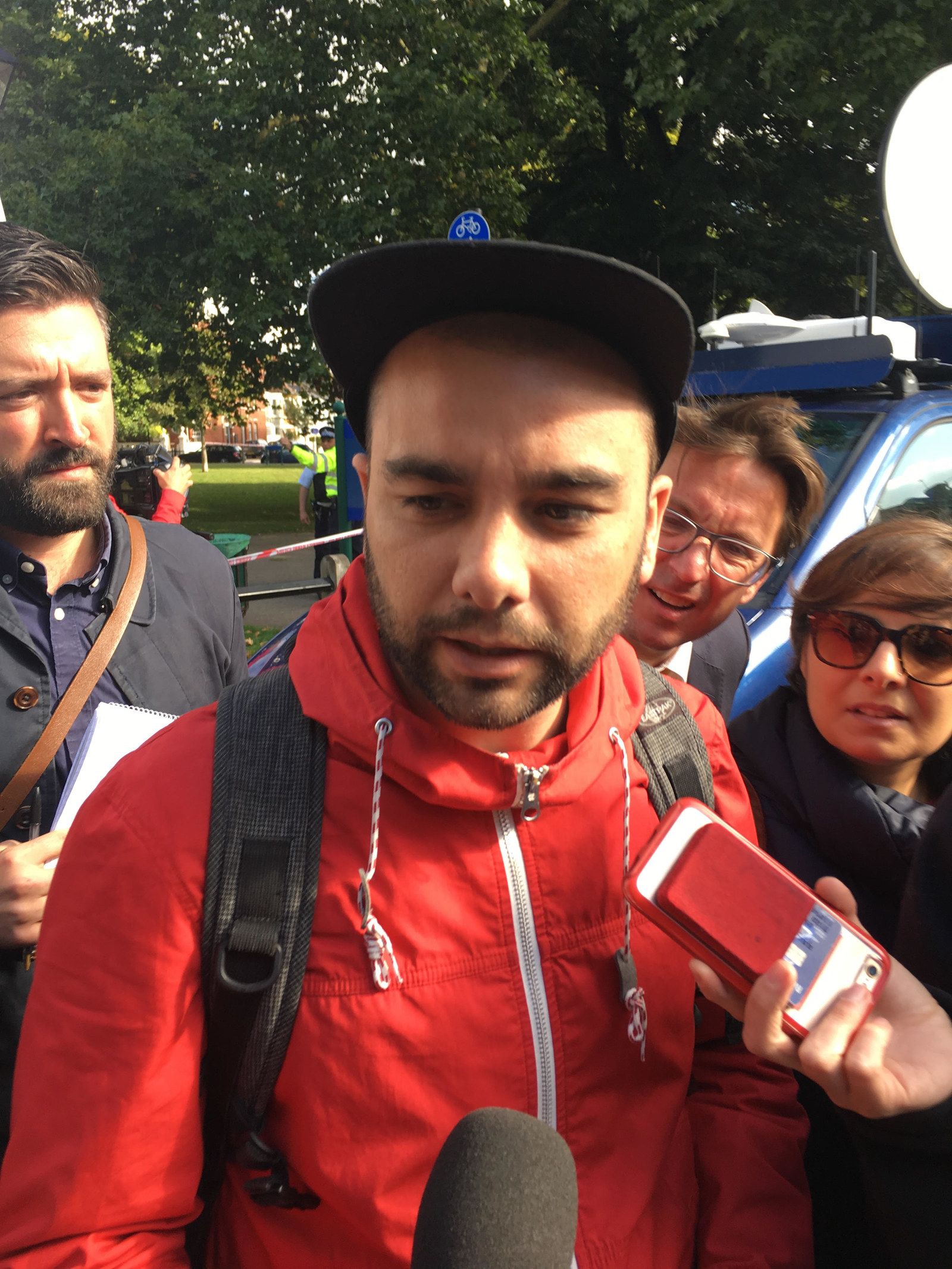 Commuter Sam Jones and his girlfriend were in the middle of the carriage where the incident occurred.
Shaken by the incident but unharmed, he told BuzzFeed News: "We weren't toward the end of the train where the incident happened, we were in the middle. A mass of people started running past on the platform screaming and we started getting shoved from behind, just had to grab my girlfriend and run.

"Afterwards I saw plenty of people with burnt faces and burnt hair, several police, fire and ambulance crews outside."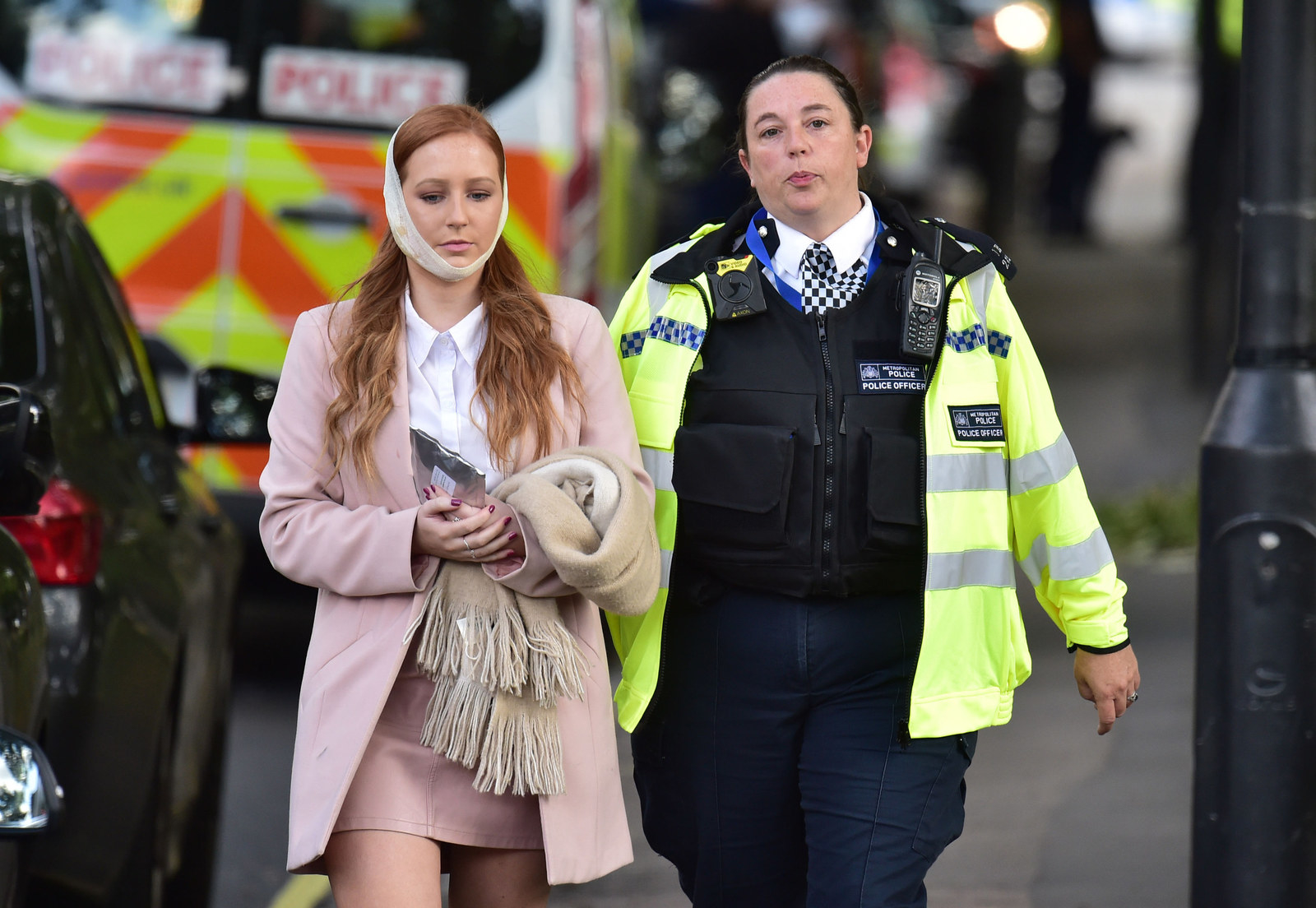 Andy Edwards, who was at the rear of the train, also described chaotic scenes as commuters evacuated the tube at Parsons Green.
"There was pandemonium – people shouting and screaming about getting off the tube. The platform was chaos with people getting down the stairs," he said.
"Staff were limited in what to tell everyone. It was just 'evacuate the station', but with one staircase and a train full of panicking passengers it is not a good combination.
"There were passengers saying it was an explosion in the rear coach and a wall of flame and people suffering burns. The train was littered with possessions that had been left. It was quite scary to see people in [such a] panicked situation."
Niyi Shokunbu, 24, was on the train on his way to work when the explosion happened. He told BuzzFeed News: "I have my headphones in and I see people running out and so I start running myself, everyone is panicking, jumping over barriers.
"You've got kids falling over, people jumping over [them] and we just all got out and two minutes later people run out with blood [on them] – [there were] people on the floor. It was just crazy, man, I can't believe it."
He added: "I felt panicked, it's a split second – the first thing that comes to your mind is escape. You have that instinct to save yourself. There was literally people on the floor. I'm still in shock – this stuff you see in movies but I've never seen anything like it.
"I'm talking literally in 10 seconds all this happened. We were lucky this happened when the train was stationary, and I didn't hear anything, all I saw was people running. Initially I thought it was an acid attack or something."