On the left here is Ryan Mason, the up-and-coming Tottenham midfielder, during England's 1–1 draw with Italy on Tuesday night.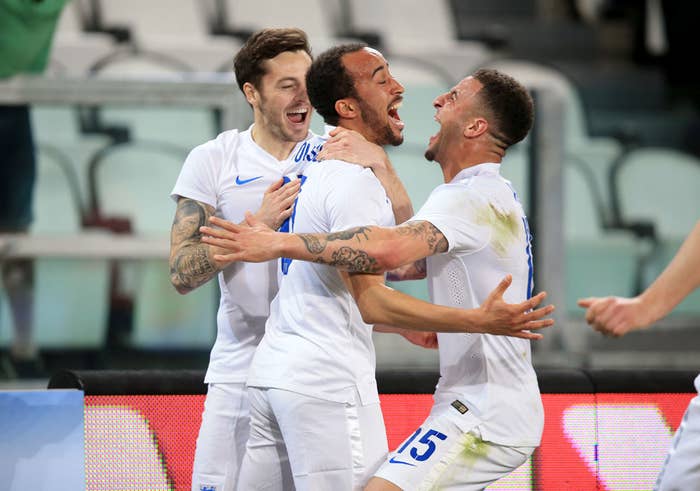 It was his first appearance for his country. But all people on Twitter cared about was the tattoo on his right arm.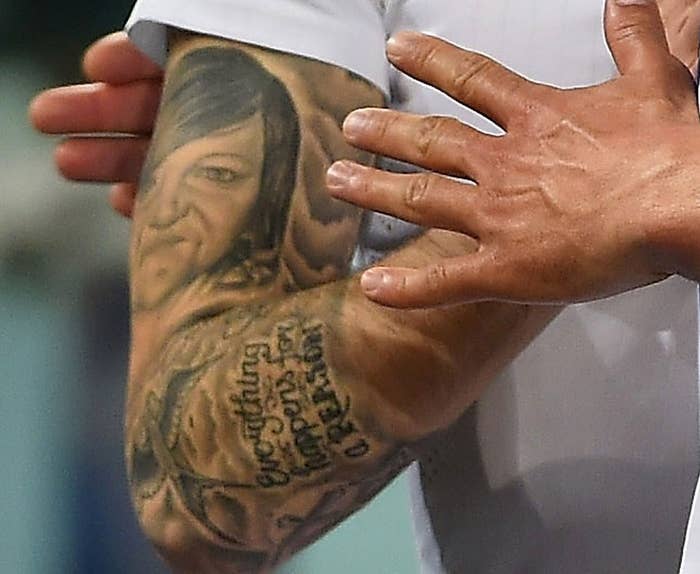 Because this happened.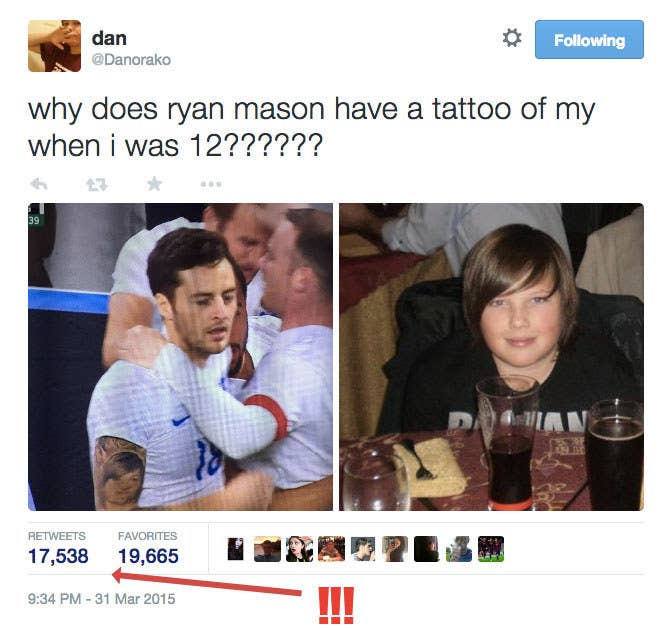 That pic, posted by Dan Dawson, 16, from Corby, Northamptonshire, suddenly went very, very viral.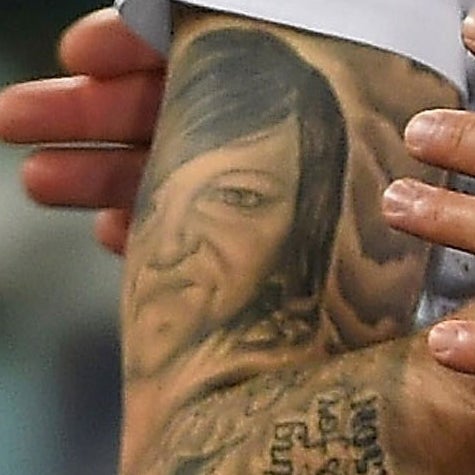 Dawson told BuzzFeed News that going viral was a bizarre experience.
"To be honest, it was really weird," he said. "I thought it was a funny coincidence but I didn't realise other people would find it that funny.
"I saw someone post a pic of it [the tattoo] saying it looked strange and I instantly just thought, That looks like me a few years ago. And then all this happened."
Meanwhile, the question remains of who Ryan Mason's tattoo is actually supposed to be.
BuzzFeed News has contacted Mason's club, Tottenham Hotspur, who couldn't shed any light on the matter, and we've also contacted his agent. We'll update if and when we find out.