Theresa May Made A Weird Face When Meeting Some Children And Became An Unexpectedly Relatable Meme
Some children showed her some Lego, and she just sort of...winced.
So Theresa May was visiting a school on Wednesday when this happened.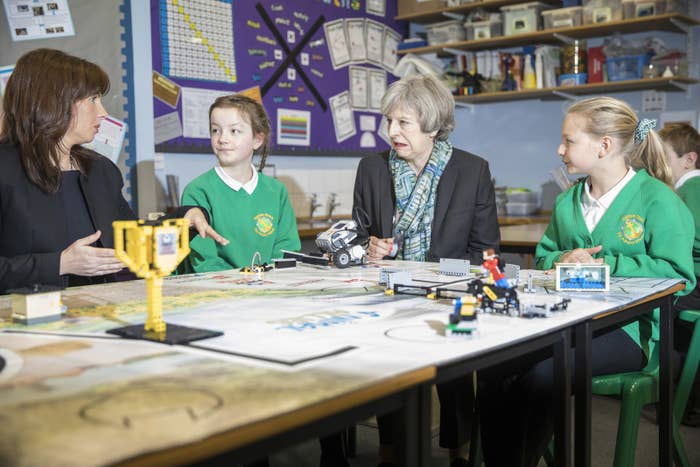 She was at Captain Shaw's primary school in Bootle, Cumbria, while she was visiting Copeland, where there's a by-election.
And while the children showed her what appears to be Lego, she, well, grimaced at them a bit.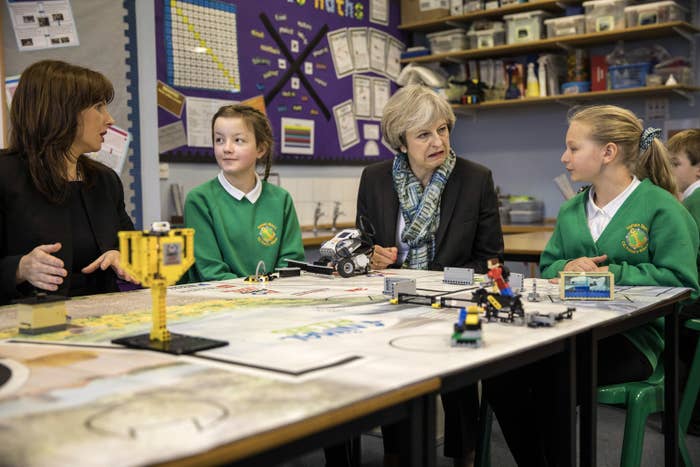 It took precisely no minutes before everyone procrastinating the afternoon away on Twitter noticed the pictures.
It was not ~unnoticed~.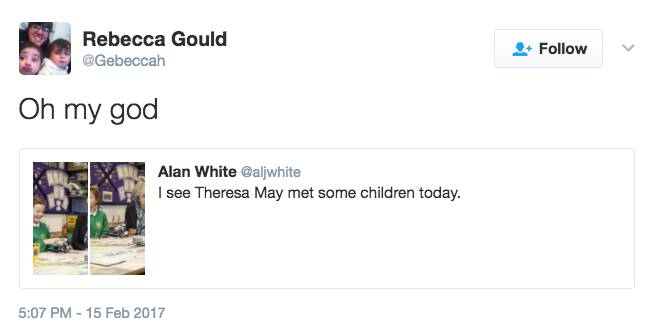 And people felt it was rather relatable.
A lot of people said "Me".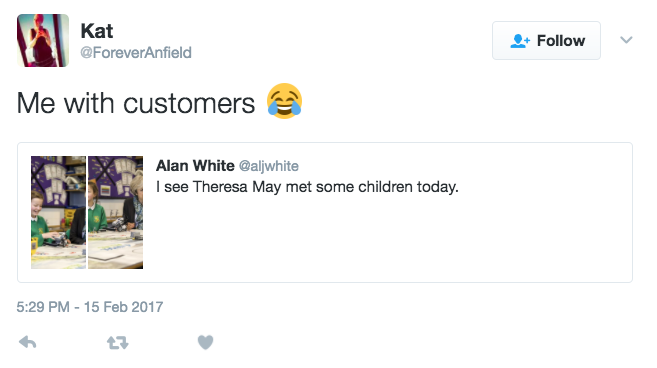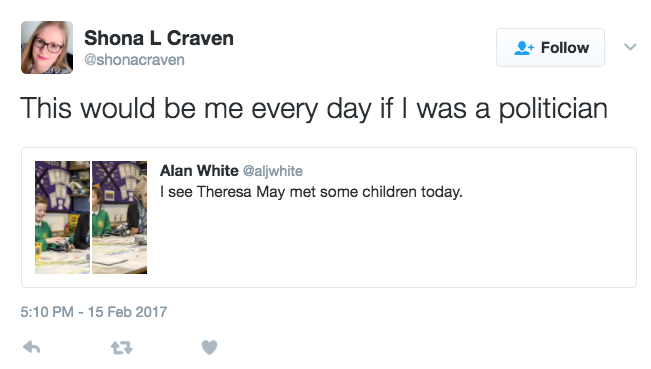 British politicians of course have a long and glorious history of not coming out on top in arranged PR opportunities in schools.