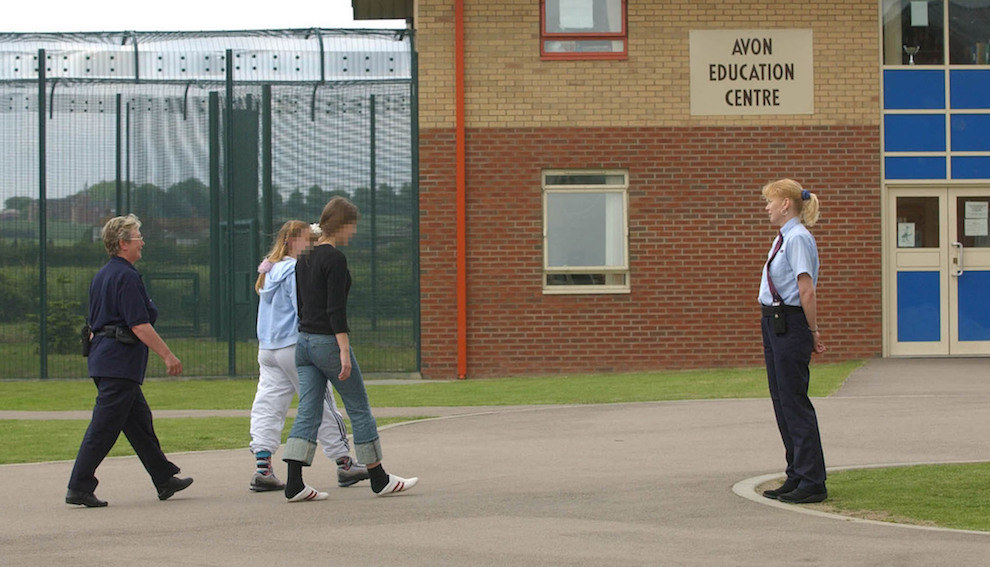 Levels of violence against staff and young people at a controversial youth jail have more than doubled in the past year and the jail has no plan to improve safety, an inspector's report has said.

Privately run Rainsbrook Secure Training Centre, near Rugby in Warwickshire, was the subject of a scathing report from Ofsted, which monitors youth offender units, on Tuesday.
In the last report in March, covering the last six months of 2016, there were 200 violent incidents. During the first six months of 2017, Tuesday's report said, this figure reached 500.
Out of the seven inspection criteria, the prison was rated "inadequate" in two and said to require improvement in the remaining five. Last month the chief inspector of prisons said that there were no safe youth jails in England and Wales.
The centre, which currently holds 58 young people, of whom half have special education needs or learning difficulties, was taken over by MTC Novo in May 2016 in a five-year contract worth £50 million. The company is a joint venture between a US prison company that has courted controversy in America over the management of its prisons, and a British consortium of charities and other providers. The centre was previously run by G4S.
The report found that:
– The use of force and restraint has tripled since the last inspection to 90 incidents a month more than during the previous six months. There had been little improvement in behaviour management overall.

– Overall, 47% of inmates had suffered physical abuse from other inmates, compared to 18% at other youth prisons.

– Bullying is rife in the centre and is carried out via offensive graffiti. Between January and May this year, 60 complaints were made but only 28 tracking logs were opened and there were just seven full bullying reports.

– Inspectors saw staff restrain and remove young people to bare rooms with no mattresses. On one occasion an inmate was injured during a restraint and the case was not referred to a health professional.
The report also said that every young person's room now has a glass brick that allows guards to see directly into the shower. The prison told inspectors that they would only look through the bricks if there were "extreme" concerns about someone's safety. But there is no official guidance or procedures governing their use.
"Use of this glass brick seriously compromises young people's right to privacy and dignity as well as creating the potential for misuse," the inspectors warned.
Leadership has been a key problem and the centre's current director was recruited three months ago after a period with no one permanently in charge.
As with many prisons, staffing remains a problem with as few as 50% of employed custody care officers available to work on any given day, due to ongoing sickness and training commitments.
Young people themselves said that much of the low-level bad behaviour they exhibit was because of the threats and intimidation they receive from staff.
"We witnessed a lot of low-level poor behaviour by young people, with variable
responses from staff," the report said. "Young people cite the variable response from staff towards them as an issue, and this variability, likely due to a variety of factors including inexperience and intimidation, will contribute to the overall variability in behaviour.
"However, some good behaviour management was also seen, with staff appropriately and effectively challenging and engaging with young people. It is encouraging that young people spoken to were generally positive about the CCOs [community corrections officers] and particularly positive about their case managers."
A spokesperson for the Ministry of Justice said: "It is encouraging that inspectors recognise significant improvements have been made at Rainsbrook, but there is still a lot of work to do.
"Since the last inspection, Rainsbrook has recruited nearly 100 new members of staff and an improvement plan has been introduced to tackle violence and support vulnerable children – this includes rolling out additional CCTV and delivering specialist training for staff."
A spokesperson for MTC Novo said: "MTCnovo welcomes this Ofsted report into Rainsbrook Secure Training Centre. The report highlights many positive examples of good practise such as 91% of young people reporting that they feel safe at Rainsbrook. It also acknowledges a range of improvements we have made to the centre which contribute to 'better educational opportunities and better access to health staff'.
"Ofsted recognise we are part way through transforming Rainsbrook and the challenges that entails. The report acknowledges there have been some significant improvements and we look forward to implementing Ofsted's recommendations in full over the coming months."
Looks like there are no comments yet.
Be the first to comment!