The New Day, the first standalone national newspaper to be launched in the UK for 30 years, is to be closed by publisher Trinity Mirror due to underwhelming sales.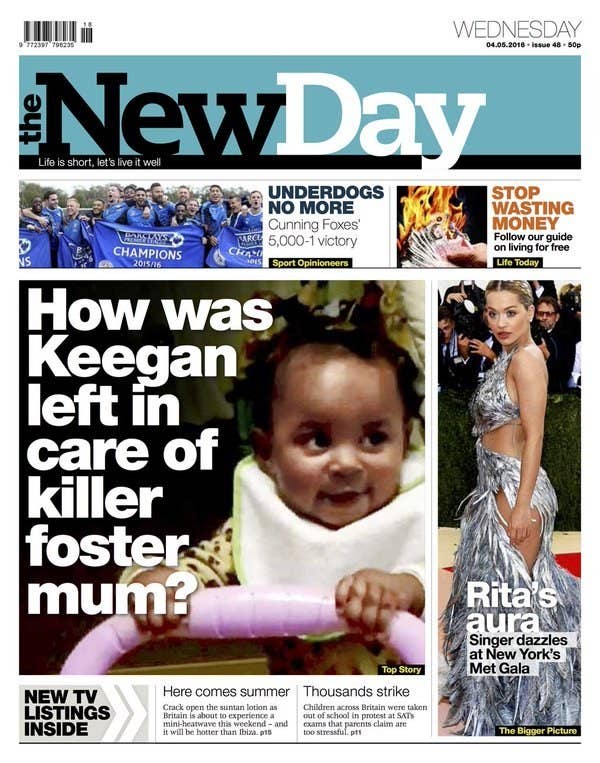 The publisher, which also owns the Mirror titles as well as a roster of local and regional newspapers, confirmed in a stock market update on Thursday morning that the paper's last issue would be on Friday, meaning the title will have lasted just two months.

"Although the New Day has received many supportive reviews and built a strong following on Facebook, the circulation for the title is below our expectations," the statement said.
The title's editor, Alison Phillips, wrote on the brand's Facebook page: "We just haven't reached the sales figures we needed to make it work financially."
Launched on 29 February, the title promised to "cover news and topical content but with a modern style and tone, aimed at a wide audience of women and men who want something different".
The New Day aimed to attract non-traditional news consumers who had either fallen out of the habit of reading a daily paper or had never done so.

But sources told The Guardian that sales had fallen to as low as 30,000 a day, way below the title's break-even target of 200,000, which was also the figure promised to advertisers.
The title may have never reached that figure, selling an estimated 150,000 on its first day as a paid-for title.
The reaction from advertisers to the title was mixed. Jo Blake, of media buyer Arena Media, told Campaign magazine in March: "How do you change people's behaviour to get them into retailers to buy a copy?
"That's not about a product, it's about changing people's behaviour. The latter is much harder to do. People are used to getting stuff for free. I'm not sure it was ever worth 50p."
The title was free on its first day, then sold for 25p, before rising to 50p, before briefly returning to 25p, confusing readers and retailers in the process. In contrast to other national newspapers, the New Day had no companion website or app.
Reflecting wider pressures in the newspaper market, Trinity also said in its trading update that print advertising fell by 19% in the four months to 1 May, with print circulations down 4.5% in the same period across the group.