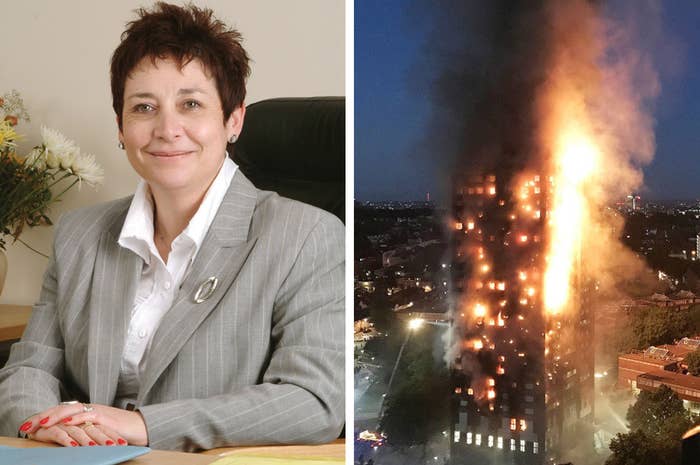 The new chief executive of the organisation that managed and controlled Grenfell Tower at the time of its deadly fire and during its refurbishment last year has failed to mention the tragedy in her first public statement.
Elaine Elkington was unveiled as the new interim CEO of the Kensington and Chelsea Tenant Management Organisation (KCTMO) on Monday. In a statement to Inside Housing, which broke the news of her appointment, she said:
"I'm looking forward to working with our resident-led board and with staff to move the organisation forward at a business-critical time and supporting our desire for continued service improvements."
Fay Edwards, chair of KCTMO, also failed to mention the fire in a statement to Inside Housing.
She said: "We've been very fortunate to secure the services of an outstanding housing professional. She brings with her a wealth of knowledge and experience which will serve our 10,000 residents well."

The CEO role has been vacant since Robert Black resigned on 30 June, two weeks after the fire, in which at least 80 people died.
Elkington spent 10 years as the head of housing at Birmingham council and is a governing member of the Chartered Institute of Housing.
Last week the Metropolitan Police Service told survivors and those affected by the fire that there were "reasonable grounds to suspect" that both Kensington and Chelsea council and KCTMO committed corporate manslaughter in relation to their actions leading up to the fire.
BuzzFeed asked KCTMO why any mention of the fire was absent from Elkington's statement and whether this was deliberate or an oversight.

A spokesperson did not address or acknowledge the question. Instead, they said an emailed statement: "As we continue to co-operate fully with the investigation into the tragic events at Grenfell Tower, Kensington and Chelsea Tenant Management Organisation (KCTMO) has to put on hold all requests for disclosure of relevant information. We recognise our responsibility to ensure that the investigative process is not hampered or undermined in any way.
"Although KCTMO is a private body and therefore not subject to the Freedom of Information Act, we endeavour to follow the principles of the Act in the spirit of openness and transparency.

"We will continue to log all requests for disclosure and we will constantly review and take advice from investigating authorities with regard to answering as best we can all requests for information."
The deadline for submissions to the public inquiry into the causes of the blaze, which is already mired in controversy, is this Friday, 4 August.