Shaun Thomson has served custodial sentences before, the first when he was 18. Last year, after becoming tired of sleeping rough on the streets of Worthing, Sussex, the 31-year-old reoffended just so he would be locked up again. And then, having been rejected by private housing providers, he reoffended again. And again.
"I've been inside three times in 11 months. It's a case of returning to crime because there is no housing, there's nothing. I've been homeless since 2006," he tells BuzzFeed News on a warm March day, sat in a featureless meeting room at a local charity's day centre.
"It got me depressed last year – I got diagnosed with it from my psychiatrist. That's how bad it was. I was knocked back five or six times [for a rental property], so what's the point? That's what caused the reoffending: At least they [prison] give you somewhere. Without the housing, there's just no support."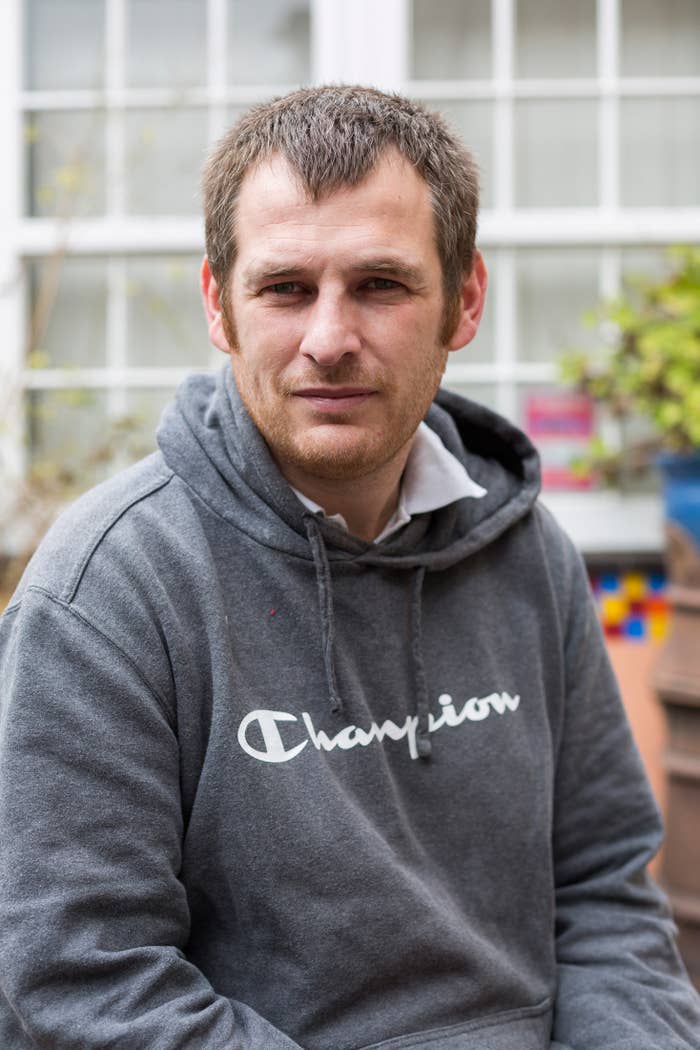 You have to be pretty desperate to want to go back to jail in 2017.
English and Welsh prisons are in a crisis of escalating violence, squalor, overcrowding, and misery. In the year to March there were a record 26,000 assaults in prison, a 20% rise year on year. Riots and disorder and rampant gang culture are commonplace, driven by the drug trade, including new psychoactive substances, and the exploitation of addicts who rack up unpayable debts.
It has become common in some jails for prisoners to be locked up in cells with unscreened toilets that inspectors have described as "filthy and dilapidated", with two or even three inmates for up to 23 hours a day. Frustration and boredom are rife; genuine rehabilitation can be hard to come by. The chief inspector of prisons said earlier this month that there were no jails in England that were safe to hold children and young people.
The problems of violence in prisons is well documented. But Thomson's story illustrates a more hidden crisis, one that only begins once an offender walks out through the prison gates.
It starts with inefficiencies and missed opportunities before prisoners are released, largely caused by the part-privatisation and wide-ranging reform of the probation system in 2015, and ends with offenders falling victim to the country's desperate lack of affordable housing and increasing pressures on mental health services.
BuzzFeed News has spoken to ex-prisoners who are trying to rebuild their lives while battling homelessness, unemployment, and drug addiction.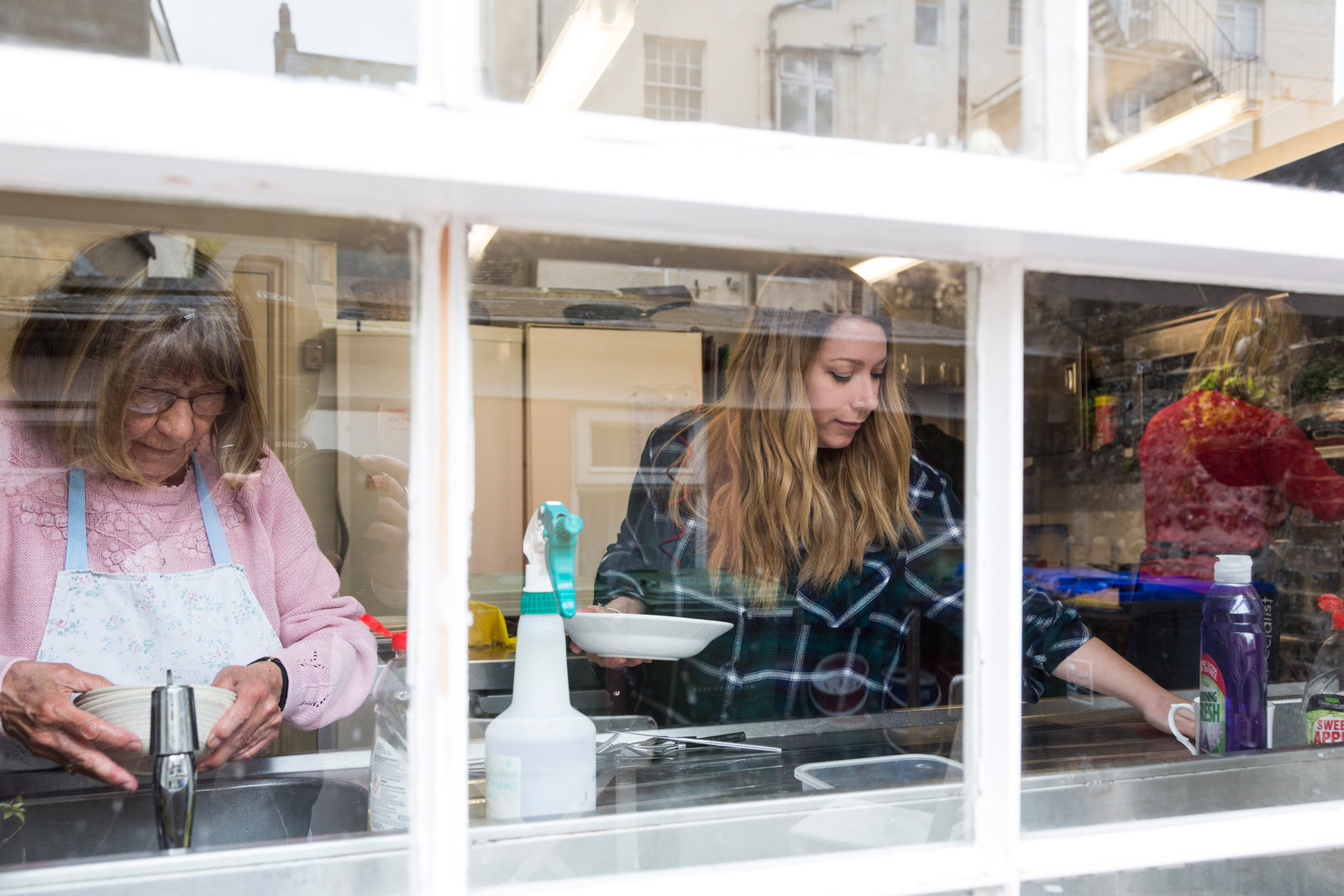 We also spoke to rehabilitation experts and probation officers who warn that their profession, following the changes in 2015, is failing the most vulnerable prisoners and putting the public at risk. This is the story of what went wrong.
Thomson was last released from prison on 9 March this year. Like many prisoners he was homeless when he went in and when he came out. Conversations he had with probation officers about housing were brief and he was offered a two-week placement at a local hostel, Stonham, run by a housing association. But after that it was back on to the streets.
He stays with friends occasionally and normally with his mum on weekends. But otherwise it's a case of sleeping on the streets, where he gets kicked, abused, and spat on by passers-by.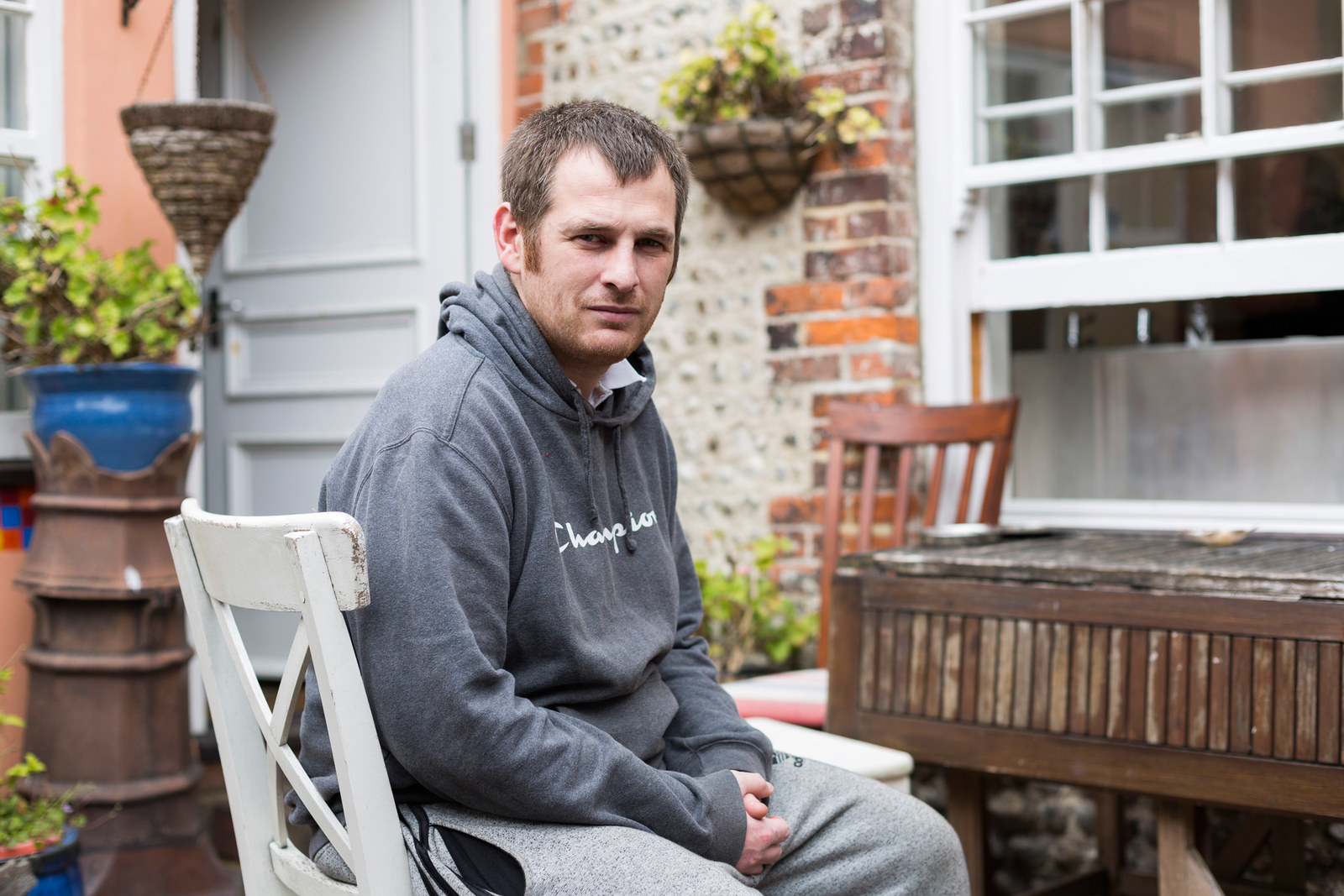 Sat in the St Clare's day centre, run by the Worthing Churches Homelessness Project (WCHP) in a nondescript terrace house in a small alleyway off Worthing's seafront, which has become a lifeline for the local homeless community, he explains how he has repeatedly been turned down for private rental accommodation.
"Before I got out I said 'Would there be any support with housing?' and they said 'OK, we'll be in touch.' I was put on a list for Stonham by my probation officer, but basically there's no support to get [permanent] housing. They say 'just keep waiting'.
"I got offered five flats last year. I got so close to them, I was at the top of the list – but every time before I got it I was told 'Sorry, you don't meet the criteria.'
"My argument with them was: It's not like someone's dead or I've robbed someone, I've done common assault and shoplifting. They're not major offences. Surely you can't decide someone's housing just based on their criminal record."
Asked what it would take to stop him reoffending, he says: "House me then! House me! Would I have gone back to prison 12 months ago if I had a house? No."
He is not sad about his situation; he is angry.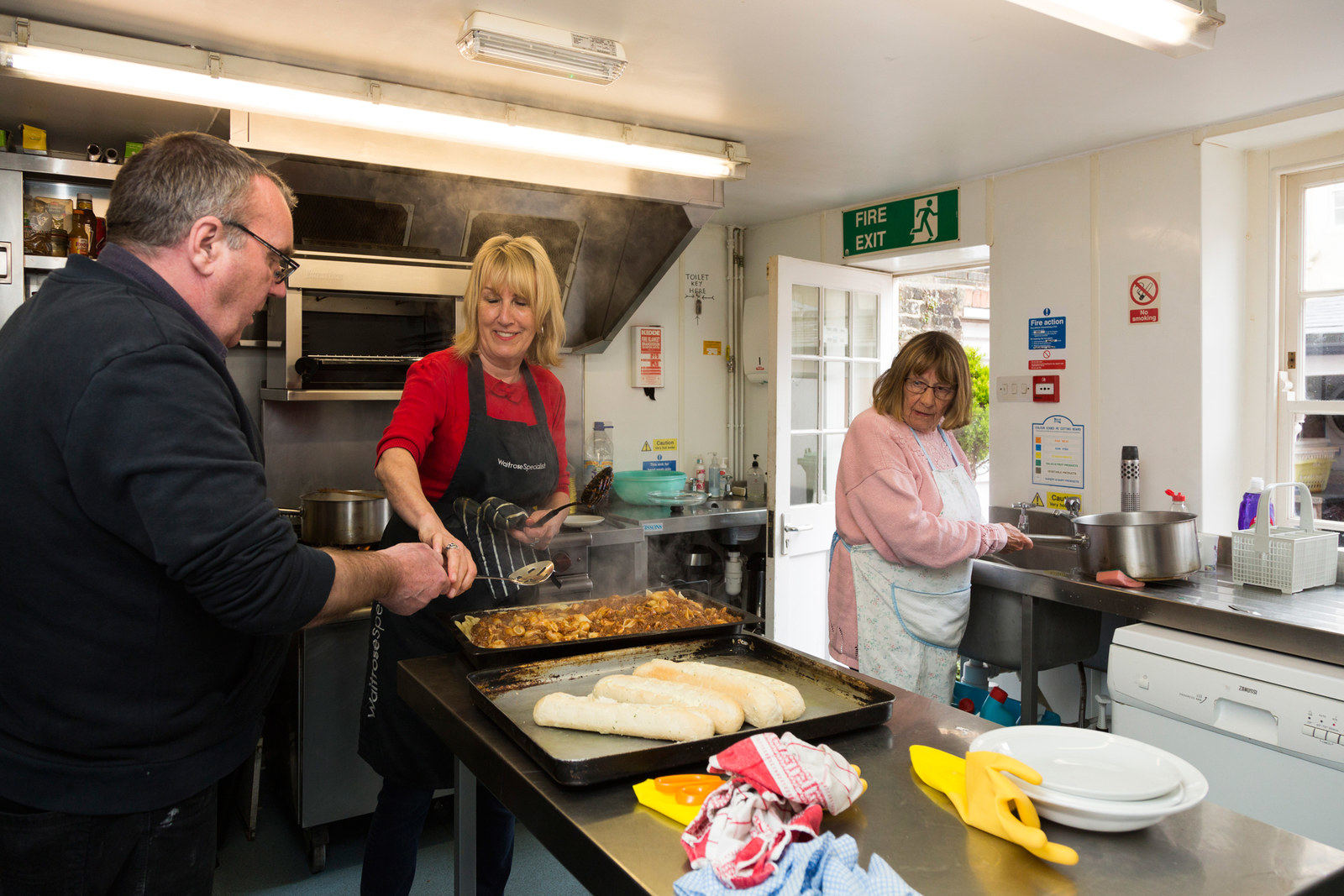 Thomson comes to the day centre almost every day. It provides hot food, sleeping bags, showers, various support groups, and access to services, including housing and mental health referrals.
Sat alongside him is 45-year-old Mason Jack, also known as Joshua Storm, another homeless ex-offender who relies on the day centre's services to get by. He too was offered two weeks in the local hostel when he was released after a sentence he served for breaching a sexual offences order.
"The first night I was homeless I didn't even have a sleeping bag," Jack says. "It does hurt a bit. You lose a certain amount of your self-respect when you've been in prison, but then it makes it a hundred times worse when society has made you feel that you're not worthy of anything.
"My probation officer says 'What do you want me to do about it [housing]?' and you say 'Well, you're supposed to help me and stop me reoffending but you're not giving me any reason why I shouldn't reoffend, because at the end of the day at least I'd get three meals a day and a roof over my head.'"
Jack, tall and stocky with dark hair, earrings, and some some silver teeth, says he served in the military, in the Gulf war. He is happy to talk and becomes animated explaining his situation – but he declines to be photographed because, he says, of his Native American ancestry. He grew up in nearby Bognor Regis but has bad memories of the place, having been abused by his dad as a child.
"I had two weeks in Stonham, which is an emergency bed," he says. "But it's stupid because you have two weeks to get a doctor's surgery, get your ESA [employment and support allowance] money sorted out, anything to support you. I had two carrier bags, two holdalls, a sleeping bag, and a rucksack and I was carrying them around. I'm surprised I'm not like Schwarzenegger now.
"Probation just said 'It's not down to me, it's down to you.' And short of a bloody miracle, how can I get a deposit and rent in advance and then think about furnishing it? How am I going to do that? I didn't even have a tent until St Clare's helped me out with one, which I appreciate immensely."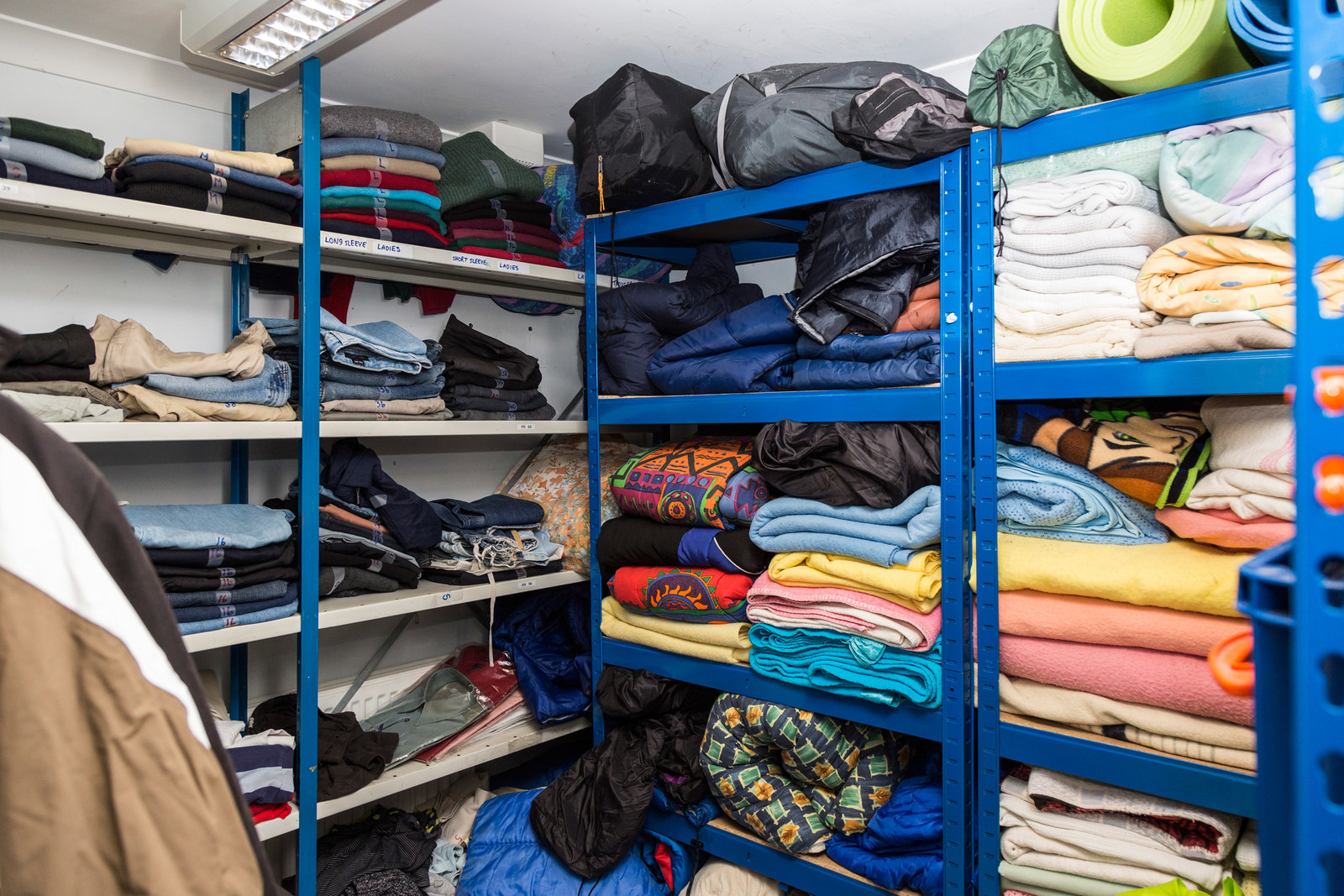 These are not isolated stories. According to a joint report of the prisons and probation inspectorates in June this year, 10% of long-term prisoners leave jail homeless on their first night. Just two out of 98 prisoners surveyed were found accommodation before they were released; 10% were back in jail within 12 weeks.
In April 2016, the prisons inspectorate found that 2 out of 5 prisoners at the notorious HMP Wormwood Scrubs in west London left the jail homeless. The same month it emerged that HMP Bronzefield, a women's prison in Middlesex, often handed out sleeping bags to homeless prisoners upon release, while the prison's chaplain had on occasion handed out tents. Last month, a report on HMP Lincoln found that 1 in 5 prisoners left homeless.
As well as housing, prisoners typically struggle to access mental health services, state benefits, and employment opportunities and many leave with unsettled debts, without a bank account, and without a GP. According to the contracts signed by the private companies that manage offenders' resettlement services, they should be supported to address all this before they are released.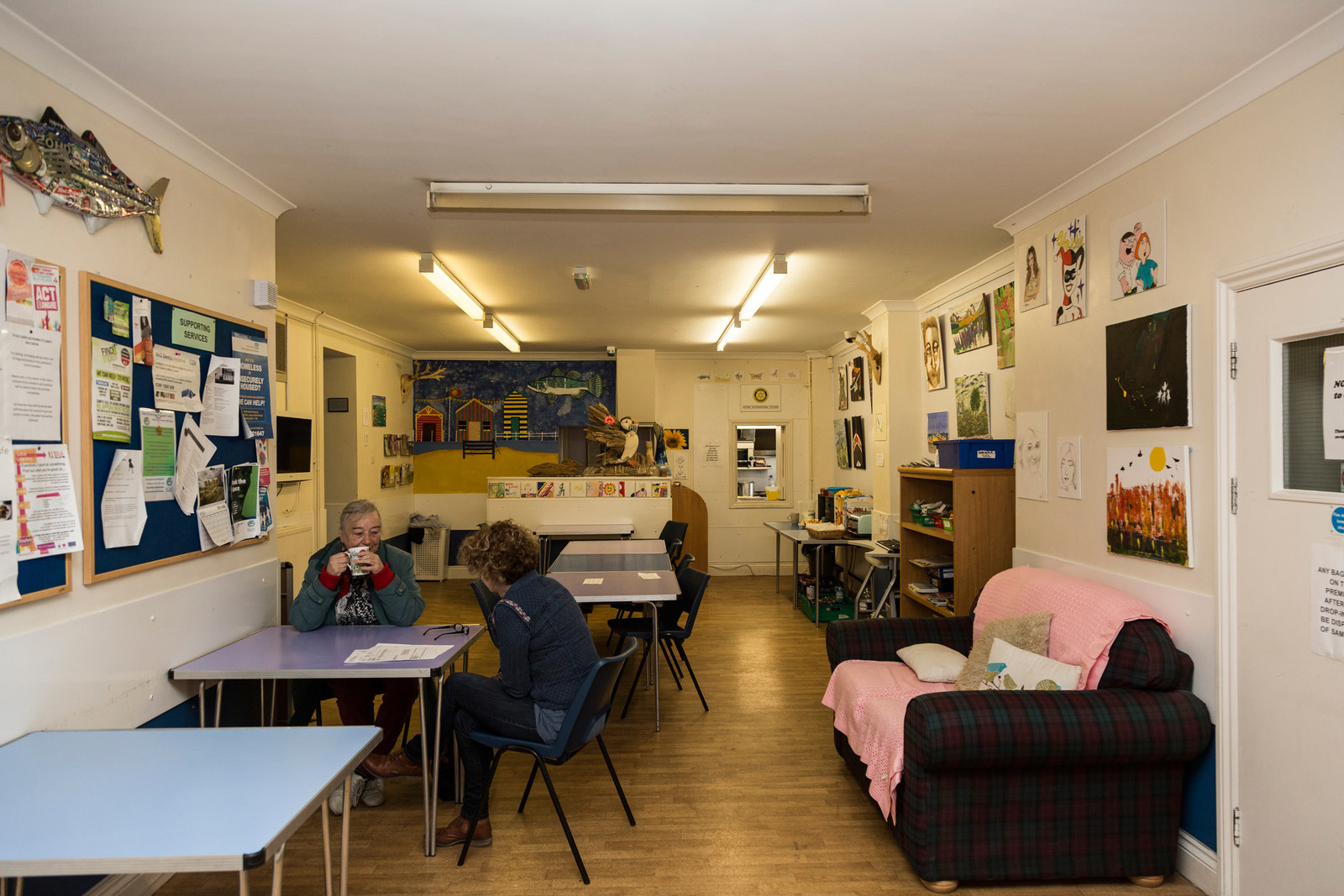 Sara Cockrill, project worker at the St Clare's day centre, says: "It's not uncommon for the guys to just turn up in their grey prison tracksuits and say 'I just got out this morning. Is there anything you can do?' And we don't have the facilities because there's so many people needing housing and there's so little housing. We can't house people that day when they turn up.
"Some of these guys are out on licence, and then everyone's surprised and says 'they're never gonna change' when they commit a crime within a few weeks because they've got nothing. They've no connections. It makes it very cyclical.
"Some of the guys who come in here, the first thing they will do is scream at you. They will say 'The sandwiches have brown bread! It's horrendous – what is this?!' But if they do that out on the street the police are called, mental health [services] are called, they are shipped off somewhere.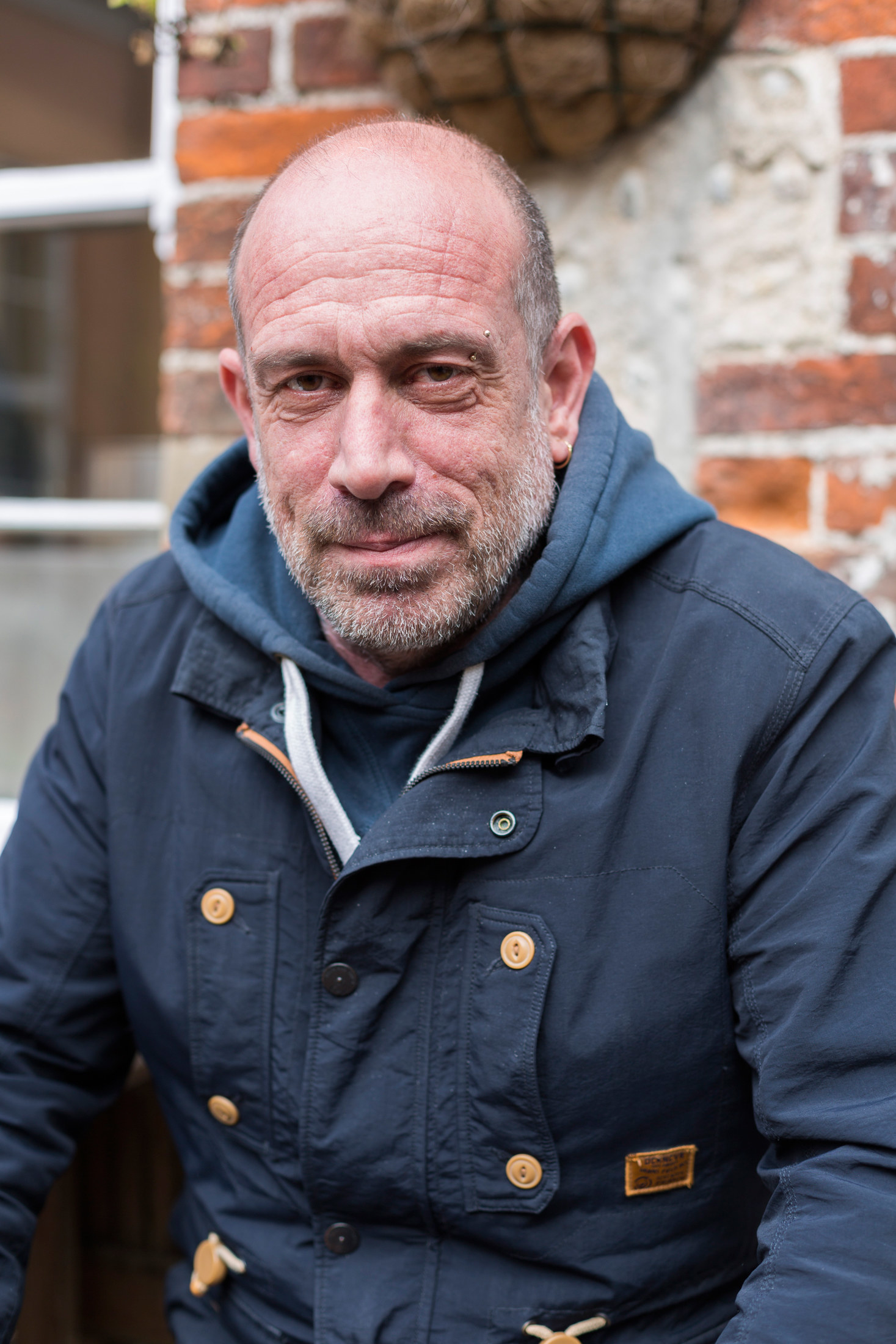 "Here they come in and, yes, they're frustrated but they release it for a minute and then we're grand and we're listening to the radio and having showers, getting food. No one can predict who they will become when they're living on the street."
Brendon Feeney, WCHP's substance misuse worker, says it comes down to resources.
"The difficulties come because a lot of local authorities have local connection policies. If an offender doesn't want to go back where they're from, they can end up here – there's a big push to get people back to where they're from," he says.
"Probation's approach is definitely changing, but they don't own any housing. It's a difficult task to find people who are being released some suitable accommodation. It means working more closely with local authorities and us to try to find any kind of space where people can progress rather than being street homeless, but it's hard.
"At the end of the day there's not enough housing. It's a common problem. If someone is released and considered a high risk then they can't go in Stonham, then they're street homeless for a while.
"This day centre is here ultimately because we don't have enough hostels. There's no pot of money to house people unless you go through your local council – probation hasn't got a pot of money sitting there for everyone to get accommodation."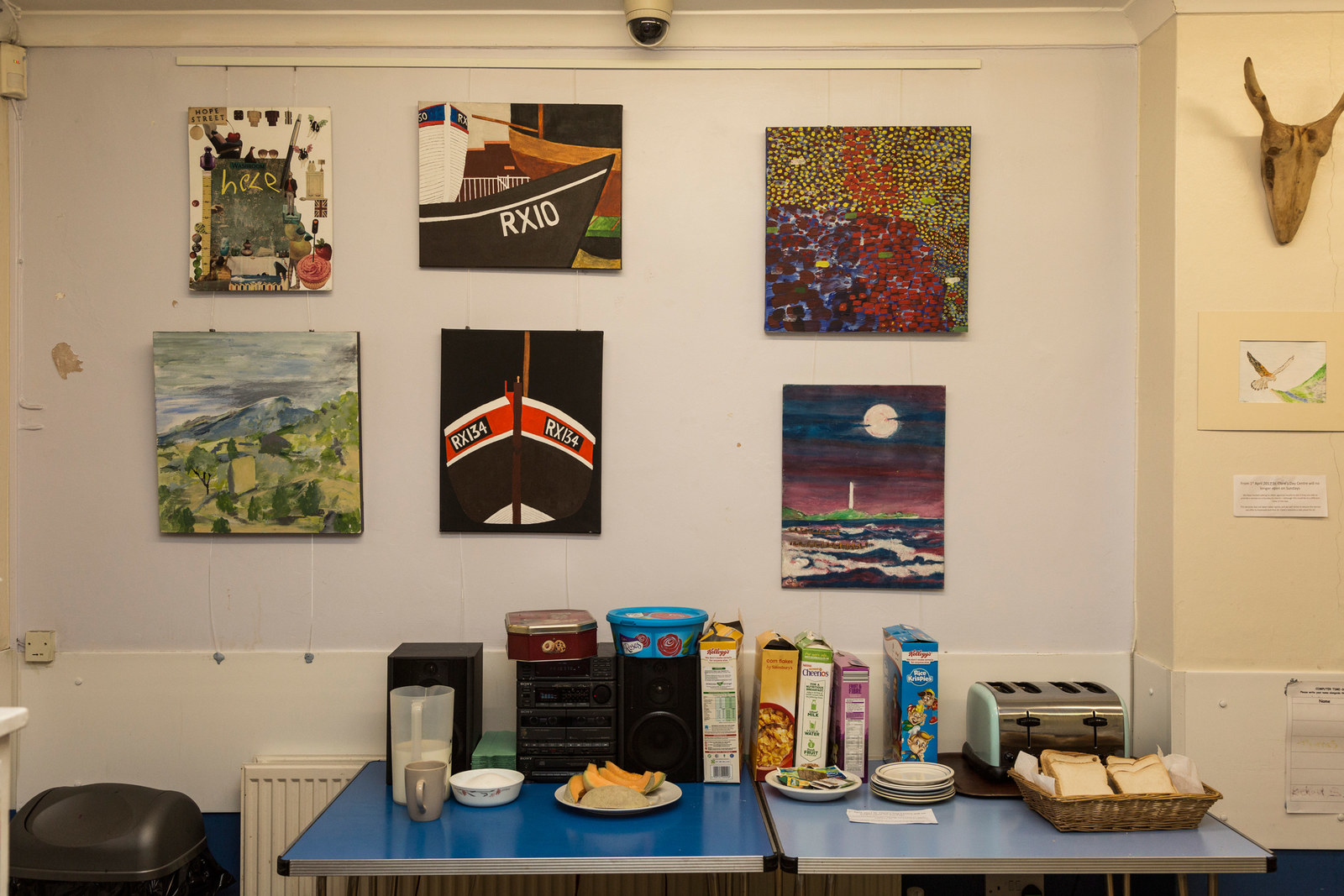 When housing is offered to troubled ex-offenders, the difference it makes to their lives can be striking.

Keith Bilsland has had a drug habit for 36 of his 50 years. A recovering heroin addict, he's served 13 prison sentences. Most recently, in 2014, he was inside for nine weeks on remand for aggravated assault as a result of drinking too much.
When BuzzFeed News meets him he has been clean for almost a year and looks healthy. He's now taking 35ml of methadone, down from an original dose of 110ml. He has had hepatitis and deep vein thrombosis in both legs. Only 47% of his liver remains functional.
Bilsland's been homeless since he started taking heroin in his thirties. This prompted his marriage to break down, a process not helped by his wife losing a baby. Over time he lost touch with all his family, including another daughter, who's now 17.
"I wasn't on heroin until the later stages of my life. I was doing like most partygoers do, ecstasy and stuff like that. I didn't get into proper class As until I was in my thirties when I was divorced and all that," he says, sat in the living room of the 14-room house run by WCHP, which acts as a stepping stone to permanent housing.
"I actually came to Worthing from London to get away from my habit. I turned up here with about £300 and a nice bit of gear to last me for a while in case I didn't know around here [who could get some]. And within two days in October [2016] I found Worthing Churches through the day centre. And I've been here ever since."
Since then, after some intensive counselling to help him recognise his responsibilities, Bilsland has got back in touch with his family. He is now talking to his daughter again for the first time since he last saw her, aged 5.
"Homelessness for me really started hard when I became addicted to heroin and crack. There's no getting away from it. That is the be-all and end-all of it. You can't associate with what I call normal people. You can't rent a room somewhere because your money is covered with everything else. Every day is just a fight to keep yourself well, basically.
Bilsland says the prison and probation services are doing very little to stop the revolving door of short-term offenders going back to jail for minor offences, often because of drug-related petty theft.
"When you leave prison you get your discharge grant, then you're out the door and there's no further backup and that's it. I've been in prison on numerous occasions.
"If I had come straight out of prison years ago and gone into this place, I wouldn't be in this situation now. I would be back at work and I wouldn't have so many holes in my legs.
"Of my 13 prison sentences, 11 of them have been shoplifting. It's funding a habit. Shoplifting, shoplifting, shoplifting. You get a hit and you're back shoplifting as soon as you've had it. You don't even get a chance to enjoy it, you're just worrying about where you'll get some more in a couple of hours' time."
Court records show Bilsland has been charged with and found guilty of a wide range of offences. In 2016 alone he was sentenced to a total of 12 weeks in prison, suspended for 12 months, for using threatening words or behaviour, assault, obstructing a police officer, and failing to turn up to magistrates' court for a hearing. The judge also ordered him to complete an alcohol dependency course.
Bilsland admits to feeling anxious before our meeting and declines to have his photo taken. The Londoner and former fairground worker eloquently describes the squalor and hopelessness of street life and how a makeshift shelter, his self-styled "pallet hotel", was firebombed twice while he slept. He escaped unhurt both times.
His first prison sentence was in the mid-1980s – and he's adamant that at the moment offenders are getting little or no rehabilitation treatment inside.
"They're so stretched in there. When I first went to prison, there was school classes, English and maths and whatever. Now it's 22 hours in your cell and, if you're lucky, exercise once a fortnight.
"And say if you have a six-week sentence, instead of spending it all locked, why can't some organisation be working on that person going into somewhere? That's cutting out the gear, that's cutting out the drink, it's cutting out homelessness – it adds up to about 80% of the problem.
"I'm not saying it's harmless because no crime is harmless, but for people with drug habits doing things like shoplifting, there should be places like this. Maybe there should be something both before and after prison – because prison's not teaching anyone a lesson."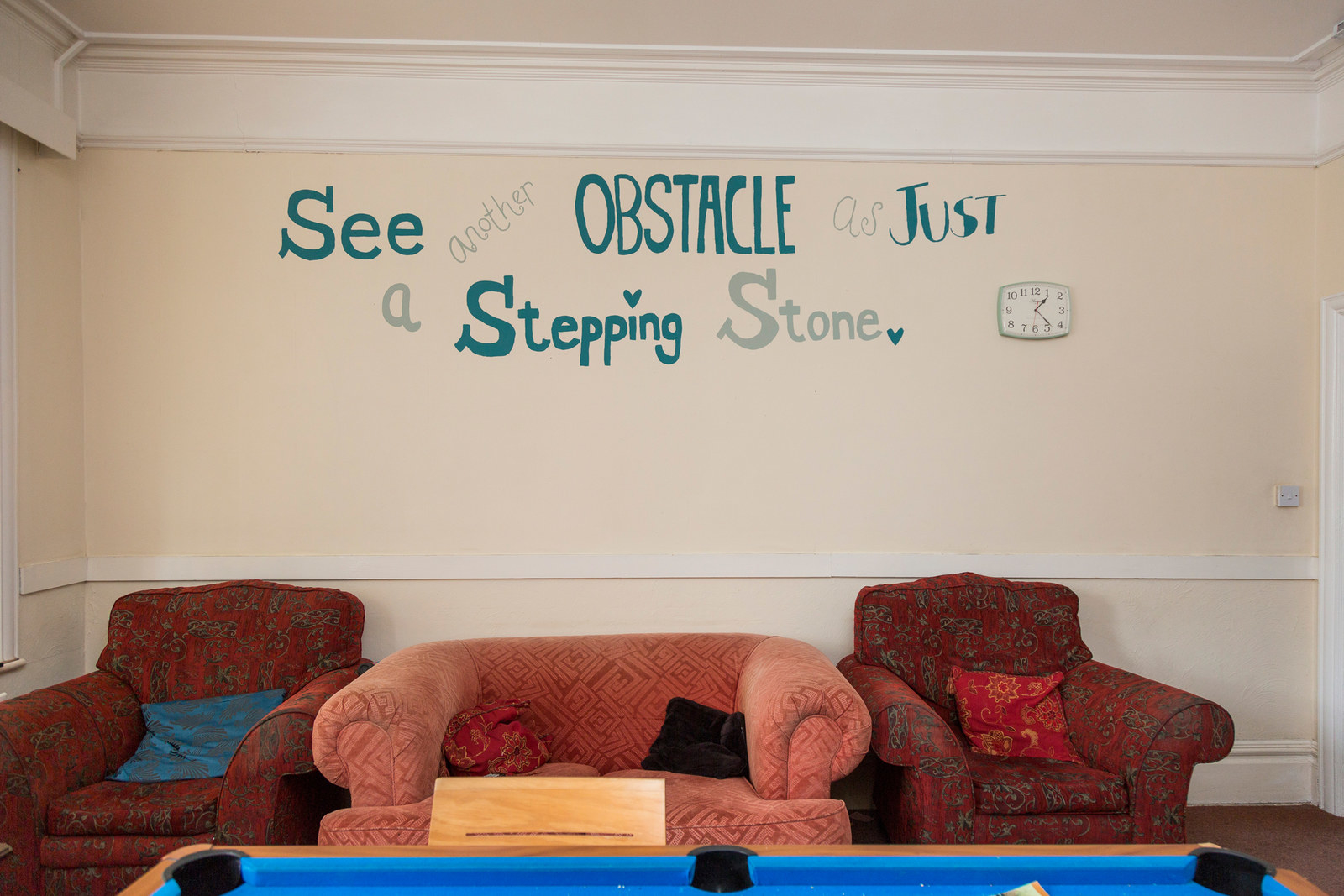 What is stopping prisoners with complex needs from getting the treatment and rehabilitation they need through the prisons and probation systems?
One probation officer, who works for the National Probation Service (NPS) and is based in Yorkshire, and who spoke to BuzzFeed News on the condition of anonymity, says that a stretched and demoralised probation service can no longer cope with the strain being put on it.
"We have a system that measures our workload and tells where we are on a percentage scale. And most probation officers I work with are on at least 130%. 100% would mean you have enough work to fill your week, so 130% to 150% is a significant overwork situation. I've seen people on 160%.
"Sometimes you can have a spike – your workload does fluctuate. But when you're consistently over capacity that's when it's worrying. I've got colleagues who've been on really high workloads for years. It's become normal."
If the workload system reads 100%, that means the officer's entire working week is full. So probation professionals have to stay beyond their allotted hours to finish the work, or some clients lose out. That, the source says, is exactly what is happening.
"Clients are absolutely being failed by this. Probation staff are going way above and beyond to make sure they aren't failed. The reason so many officers feel stressed is because they know they're not doing right by their clients – they can't.
"Every day we see people who need more time than we can provide. Having 45 clients a week just means you don't have time to spend half a day with one of them."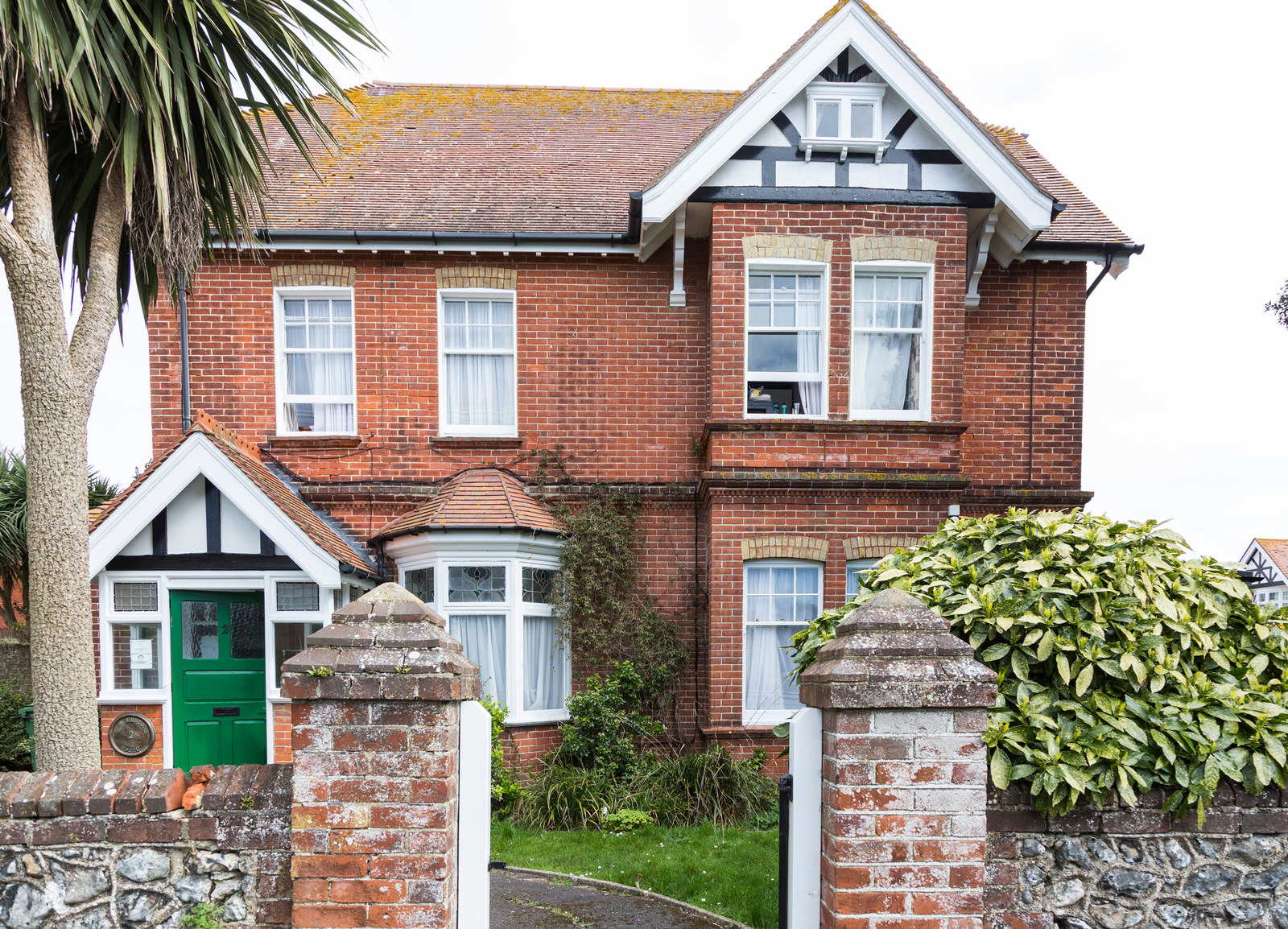 Penal reform campaigners have repeatedly argued that an ambitious programme to revolutionise and part-privatise the probation service in 2015 has created an ineffective and dysfunctional system that is routinely failing offenders. Insiders say that plans specifically targeted at improving rehabilitation are simply failing.
At the root of the problem is Transforming Rehabilitation, the flagship reform strategy of Chris Grayling, the justice secretary from 2012 to 2015, who had previously brought in similarly controversial results-based, private sector–led reforms at the Department for Work and Pensions.
Transforming Rehabilitation split the probation service in two: High-risk offenders are dealt with by a new body, the state-run NPS, while low-risk and medium-risk offenders are handled by 21 new private community rehabilitation companies (CRCs).
Charities and several outsourcing firms – with varying degrees of experience of rehabilitation in the UK – bid for and won these CRC contracts.
The Ministry of Justice said at the time that "every offender released from custody will receive statutory supervision and rehabilitation in the community", including 50,000 of those sentenced to less than 12 months in custody, the group most at risk of reoffending. This programme, called Through the Gate, would resettle prisoners into communities – a job previously carried out by the old probation trusts.
It was meant to be revolutionary. But it didn't work out like that.
In October 2016, a damning joint report of the prisons and probation inspectorate said that the Through the Gate programme was having little or no effect on short-term prisoners being resettled and said that if the service were to be removed the following day, the effect would be "negligible". In June this year a follow-up report said the same thing about prisoners serving more than 12 months.
The CRCs are too focused, the inspectors said, on their contractual obligation to produce a plan for every prison leaver, without seeing it through. "In too many cases, resettlement planning consisted of no more than referrals to other agencies, recorded as completed once an email had been sent," the report said.
"The CRC contracts incentivise the completion of resettlement plans, not the improvement of prisoners' situations. CRCs are generally struggling financially and it is not surprising, then, that most have invested little in services beyond the minimum contractual expectation."
Tellingly, no CRCs provided inspectors with any information on what happened to prisoners once they had been "resettled".
The CRCs, the probation insider said, had banked on there being much more offender work to do when they bid for the contracts. The government said that the 21 CRCs would manage the vast bulk of offenders.
But, in reality, since 2012/13 the nature of offending has changed. Now police services and courts are dealing with far more sexual offences than before, not least because of the sea change the Jimmy Savile scandal had on law enforcement and victims' willingness to come forward to report both contemporary and historical sexual abuse.
And sexual offenders are automatically classed as high-risk, meaning they must be dealt with by the NPS, which is under great strain.
The CRCs, meanwhile, are complaining that they aren't making enough money. Two providers, MTCNovo and Interserve Justice, have both threatened to pull out of probation entirely. Every single CRC contract is reportedly loss-making due to the unexpected shortfall in workload. MTCNovo is still due to make at least £453 million from its London CRC contract alone, rising to £982 million with performance-related bonuses.
To address this and to save its model of part-privatisation, the government has tweaked CRCs' contracts to "reflect more accurately the cost of providing critical frontline services". The new justice secretary, David Lidington, said in an open letter on 19 July that this extra cash was offered on the condition that the CRCs "provide better support as they help offenders build more positive lives".
Private Eye magazine noted that, despite the CRCs' failings, the changes to the contracts amount to a £22 million bailout.
BuzzFeed News understands that the result of this ongoing chaos with resettlement is that NPS staff will be drafted in to some prisons in the northeast of England to help administer some Through the Gate services. It's unknown what this might mean for CRCs and their performance-related contracts.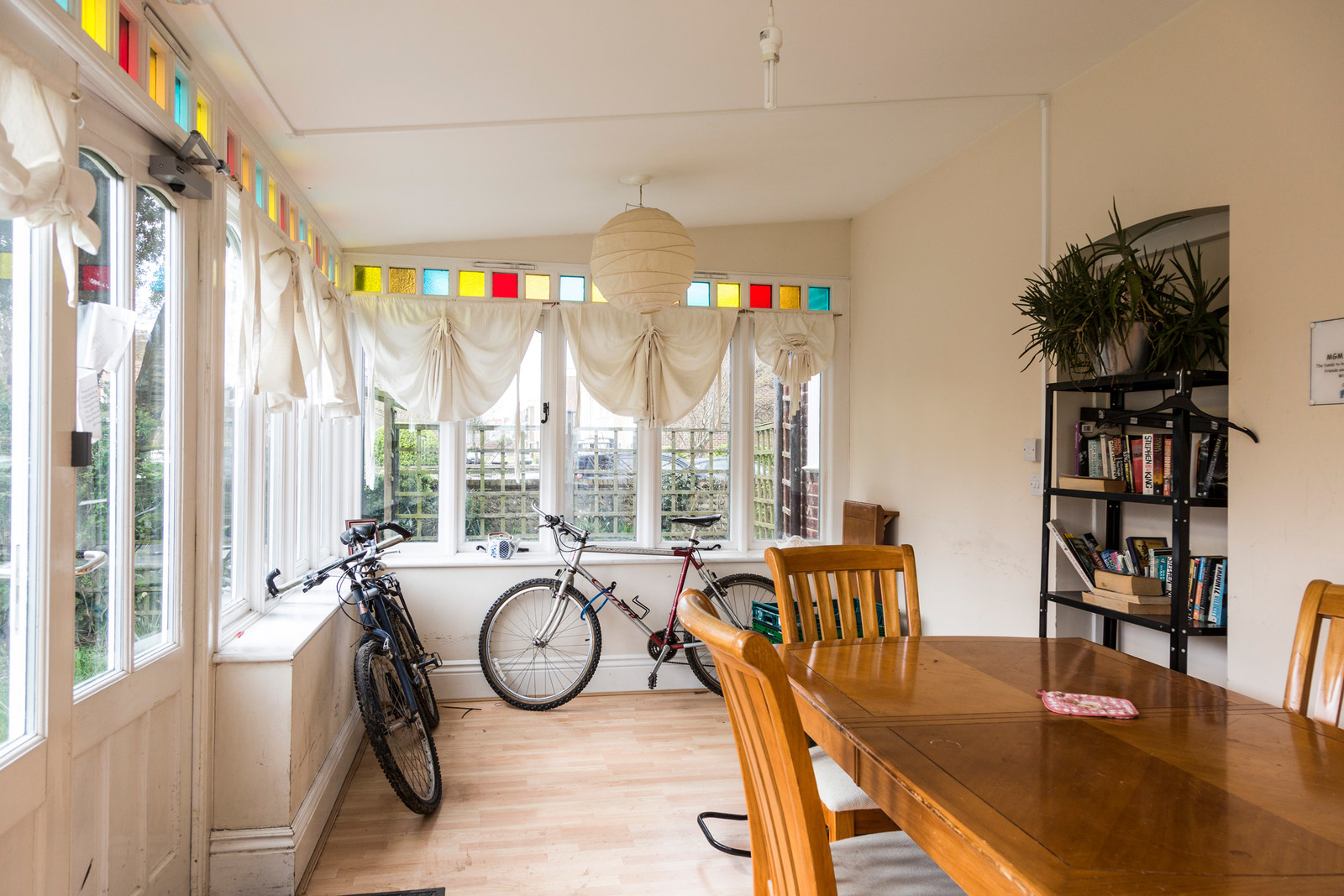 The government knows this system is not working. Lidington wrote in response to the fierce criticism of the probation service that "'Through-the-gate' arrangements … are falling short of our vision for a high-quality service that both reforms offenders and commands the confidence of courts."
He attracted anger and even ridicule for saying that "the system has encountered unforeseen challenges" after its 2015 split – particularly regarding a larger-than-expected caseload for the NPS and a lower one for the CRCs.
There was no shortage of people warning that this system wouldn't work. One of them was David Chantler, formerly the head of the West Mercia Probation Trust, which under his tenure won awards and pioneered innovative rehabilitation and resettlement schemes.
"I was the longest-serving chief probation officer in the country. I think that was the reason why I was on the minister's sounding board," he tells BuzzFeed News. "So when I say they were warned about all of these things, I was there – I know they were. I described these problems and I know others did. I saw how the process was rushed through."
Chantler's concerns went unheeded. He resigned as a result, but made a point of leaving not when the service was part-privatised but when it was split into the NPS and CRCs. For him, the involvement of the private sector isn't the problem – if it works, bring it on, he says. But he describes the rushed, arbitrary split of the once-unified probation service as "cack-handed".
"When I had a probation service that did all the work, we could decide that if there was a lot of work to be done writing parole reports or visiting prisons, then we could shift the resources to that and scale back the less important stuff and overall you could use the resource flexibly," he says.
"Now, with two separate units, you can't do that. It's completely immobile."
And while the reforms were sold as introducing free-market efficiency, for Chantler the CRCs are local monopolies that carry out the bare minimum to receive their contracted payments.
"When they started the process they were talking about having 70% to 80% payment by results. Now we're in a situation where I know the local CRC in West Mercia can discount the payment by results element because it's so small; if they simply do what the payment for service [requires] then they can balance the books. So they're not motivated to do that which reduces reoffending – the payment by result element must by now be less than 1%.
"They've got no interest in bringing in new players [partner agencies] and sharing the work; they're actually being more monopolistic than the public sector. There's no competition because they are the monopoly provider in their area."
Chantler says he raised this point with Grayling before the split, but his protests were to no avail.
"I said this to him and he said 'You're being ideological about it.' He said that businesses wouldn't behave in that way – they would 'do the honourable thing and do what needs to be done to reduce reoffending.' I said 'You're wrong!' Legally these companies are responsible for improving shareholder value.
"Grayling was number two in DWP and he was very, very used to payment by results and basically came in [to the MoJ] and was extremely gung-ho about saying 'It works in DWP; it will work just as well here.' That's where it was coming from."
Tania Bassett, a national official for the National Association of Probation Officers and a former probation officer herself, says that in any case there's only so much probation can do. The service doesn't own any houses – finding places for people to go and getting access to mental health services has always been a challenge.
But the reforms have meant that probation can no longer use as many local partner agencies, which used to play a vital role in resettlement, she says.
"Partnership agencies, who are now being cut out of the system either because they've been cut or the CRCs can't afford to pay them – that's reducing the amount of partnership work going on since the old probation trust days.
"A long time ago we decided that probation can't do everything and that we need local experts in drug and alcohol treatment, rather than officers trying to do the lot, which we weren't really trained for. And we seem to have gone back now to that idea of doing it ourselves."
Another campaigner who sounded the alarm bell was Frances Crook, CEO of the Howard League for Penal Reform, who is a long-term critic of the failure of prisons and probation to reform offenders.
"The breakup of the public probation service, with a large part of it handed to private companies, was supposed to turn lives around, reduce reoffending, and make us all safer," she tells BuzzFeed News.
"Instead, successive inspection reports have shown that the risk to the public has increased, and Through the Gate services are so useless that they could stop tomorrow and we would not notice the difference. People who are trying to lead crime-free lives are being let down.
"The problems could be foreseen and were foreseen. The Howard League warned about the likely consequences time and time again, as did many other experts. The new secretary of state for justice must now take bold action to resolve this mess."
In a statement, a Ministry of Justice spokesperson told BuzzFeed News: "Public protection is our top priority and we will take all necessary action to make sure the probation system is reducing reoffending and preventing future victims.
"We have undertaken an overarching review of probation and are working with providers to improve services to make sure offenders get the support needed to find accommodation and employment on release."
But those promised improvements will have come too late for people like Thomson.

"It's hard out there," he says, "and sometimes you've just got to offend to survive."