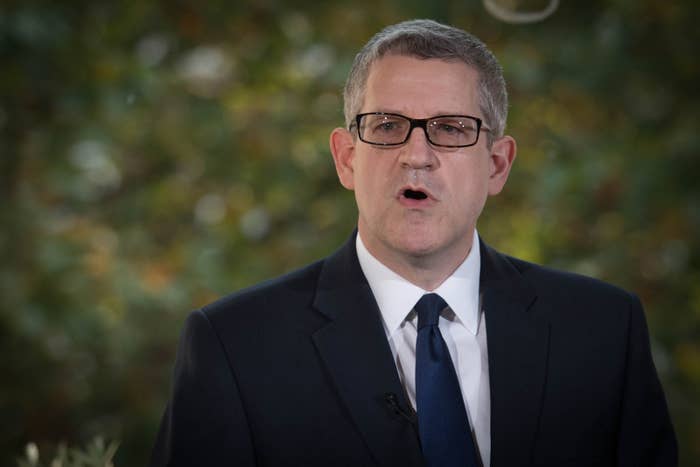 Russia's repeated disinformation and propaganda could cause long-term destabilising effects for Western democracies and international order, according to the head of the UK's counterintelligence agency.
Speaking at a security conference in Berlin on Monday, MI5 director-general Andrew Parker said Russia risked becoming a "pariah state", citing its actions after the poisoning of former Russian spy Sergei Skripal and his daughter in Salisbury, and Russia's denial of the use of chemical weapons against civilians in Syria.
In a rare public intervention, he said: "Age-old attempts at covert influence and propaganda have been supercharged in online disinformation, which can be churned out at massive scale and pace at little cost.
"The aim is to sow doubt by flat denials of the truth, to dilute truth by falsehood, divert attention to fake stories, and do all they can to divide alliances. Barefaced lying seems to be the default mode, coupled with ridicule of critics.
"Our societies, our democracies, our societies, and our bonds of partnership are strong – but we must not be complacent about the longer-term implications of this activity, whether by those in Russia, in Iran, or beyond, on the international rules-based order that supports our security and prosperity."
Parker said Russia had practised "media manipulation, social media disinformation, and distortion along with new and old forms of espionage and high-level cyberattacks, military force, and criminal thuggery." All of this was on display after the Skripal poisoning and the chemical weapons attack in Douma, he said.
He claimed that one UK survey found that two-thirds of social media activity at the height of the Skripal story was generated by accounts owned and controlled by the Russian state.
"Similarly, after the sickening attack on the people of Douma in Syria, the Russian government pumped out a torrent of lies aimed at undermining the international consensus and well-established system to protect civilians from chemical weapons," he said.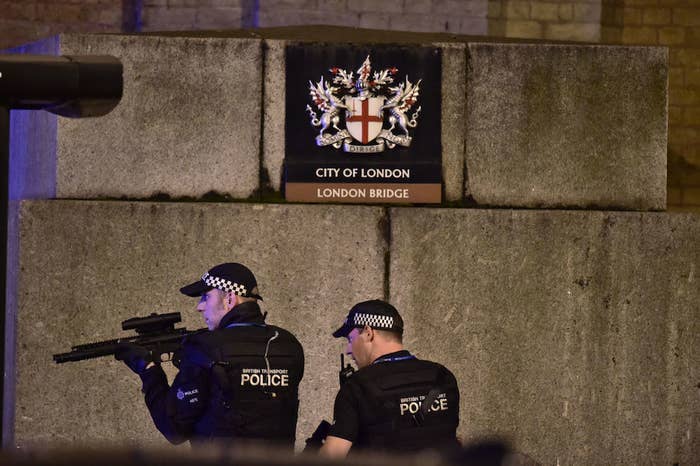 Parker also spelled out the risks faced by the UK and other nations from terrorism and rogue states and said that while ISIS had lost its stronghold in Iraq and Syria, its ideas and propaganda were still inspiring people to commit acts of terrorism.

"Online, Daesh pumps out its vile propaganda and practical instruction. Daesh's twisted ideology continues to influence violent and vulnerable individuals across Europe and beyond to use crude but deadly methods to kill," he said.
Since the Westminster Bridge terrorist attack in London in March 2017, the police and security services in the UK have stopped 12 Islamist terror attacks. Since 2013 this figure is 25.

And a relatively new threat, right-wing terrorism, was also being "actively monitored" and would be treated with an equally firm response, he said.
Parker stressed the importance of European and global collaboration on security and, despite the changing nature of the UK's relationship with the EU as a result of Brexit, he offered an "unconditional" commitment to collective security.
On one of the most pressing security issues of the day, the cooperation of social media companies, some of which refuse to allow police to access messages that may shed light on terrorist activity, Parker was clear they had a responsibility to help.
"Relationships with social media companies and communications service providers remain as critical as ever," he said.
"We're committed to working with them as they look to fulfil their ethical responsibility to prevent terrorist, hostile state and criminal exploitation of internet-carried services, shining a light on terrorists and paedophiles, taking down bomb-making instructions, warning the authorities about attempts to acquire explosive precursors. All of these matter and there 's a great deal more to do."
Last year the then-home secretary Amber Rudd criticised WhatsApp, which uses end-to-end encryption, for not allowing authorities to see messages posted by Khalid Masood, the Westminster Bridge terrorist attacker.