The Families Of Prisoners With Indeterminate Sentences Are Also Angry That John Worboys Has Been Released
The former black-cab driver, who was convicted for sexually assaulting or raping 12 women, was released from prison after eight years – but other prisoners on indeterminate sentences have had different experiences.
Families of prisoners who are serving indeterminate prison sentences have expressed concern and disbelief following the announcement that John Worboys, the former London black-cab driver who was convicted of rape and sexual assault, was to be released.
Worboys assaulted or raped 12 women between 2002 and 2007 after enticing them into his cab and sedating them with drugged alcohol. He was given an indeterminate imprisonment for public protection (IPP) sentence with a minimum length of eight years. He is being released after serving 10 years, including time spent on remand, although he is suspected of having carried out many more offences for which he has not been tried.
The head of the Parole Board has already apologised to Worboys' victims, many of whom said they had not been informed of his release, and said there had been a lack of transparency over the decision.
Worboys is one of thousands of IPP prisoners, many of whom are still in prison many years after their sentence has expired, because they are still deemed to be a threat to the public and due to administrative backlogs at the Parole Board.
At the end of March 2017 there were more than 3,500 IPP prisoners, 85% of whom had served more than their tariff. Almost 1,500 IPP prisoners have served five or more years over their tariff.
The Parole Board's decision has left families wondering why their own loved ones – who were imprisoned for less serious crimes and for shorter minimum periods – have not been released.
The mother of a 33-year-old prisoner who was given a two-year minimum IPP sentence in 2007 for GBH with intent to harm, who asked to remain anonymous, told BuzzFeed News: "I find that very difficult, when I know the context of my son's crime and know he's not a risk to the public, and yet he's being punished over and over and over again. And people like him [Worboys] it's completely different.
"It worries me a lot that this man is being released. While I am a supporter of IPP prisoners beyond their [minimum length of sentence] being released, this isn't going to reflect very well on everyone else if it goes wrong."
The woman's son has been released three times from his sentence after successful parole board hearings – but like so many IPP prisoners, he was recalled for minor infringements of his life-long licence, such as breaking his hostel's strict curfew.
On his most recent release last year, he reoffended and was charged and convicted of affray. He was given a new two-year sentence which will be spent in March – but as he is still considered an IPP prisoner, his sentence is indeterminate.
The mother, who also asked for her son to remain anonymous so as to not affect his parole chances, said: "It's a torturous sentence and it impacts not just on him but all the people who love him. He's not a hardened criminal. He was very unwell at the time of committing the [original] offence – I don't think that was fully recognised. He had just come out of psychiatric hospital.
"He was angry and felt he was unaware of what he had done. He was defending his sister's honour at the time, it wasn't a random assault. It was the ex-boyfriend of my daughter, there were a lot of problems in that relationship, and my son had come out of hospital and was very stressed by the whole situation."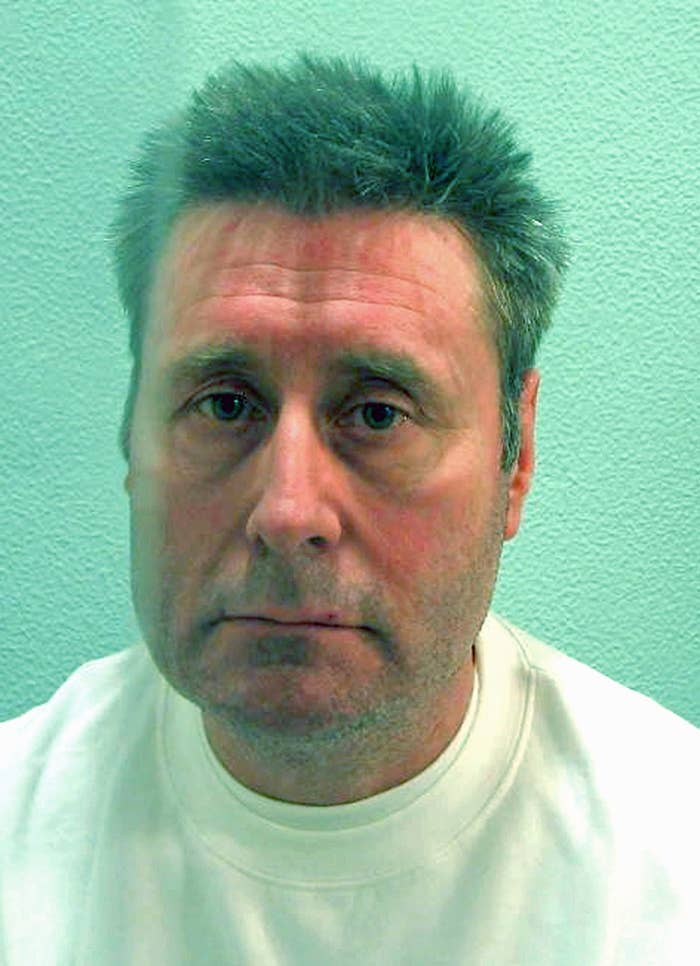 Jacquie Fahy has been campaigning for years for her partner, Martin Stephens, 52, to be released. He's spent almost 14 years in prison after being given an IPP sentence with a minimum tariff of one year and 47 days. He pleaded guilty to possessing an air rifle (which wasn't fired) at the scene of a robbery at a Tesco branch where £580 was stolen and the two other men involved both served less than a year.

Stephens had a parole meeting late last year but was told he couldn't be released because of an investigation into an argument with a prison officer. When this was brought up at the end of a gruelling five-hour hearing, Stephens became emotional. The panel ruled he was unstable, Fahy said.
"Every week they keep saying the communications with the paperwork hasn't gone through yet because they needed to do some reports, so we're still waiting now just for them to read the papers again," she said.
"This is all because an argument with an officer came to light at the end of the parole hearing. This could really knock him back – he's got even worse [mentally] than what he was now.
"I don't know the strain it's going to put on him, or even the strain it's going to put on me. He has very bad mental health. And then someone [Worboys] has done all that and is walking the streets."
Fahy now doubts whether Stephens will ever be released.
"They were talking a lot about the past and how he might be on the outside," she said. "They went through loads of scenarios, like if he went to get his cheque from the signing-on place and there's a massive queue, he gets to the front and they say he hasn't done the paperwork, how would he react? Stuff like that.
"They asked what would happened if there was a breakdown in his relationship and a lot about whether I could cope with someone like that. It made the whole thing be really negative.
"I've just lost faith in them when they say they want to be there for the IPPs, I've seen it up close and it's not true."
The Ministry of Justice did not answer BuzzFeed News' questions about the progress being made in releasing IPP prisoners.
In a statement on Friday, responding to anger over Worboys' release, an MoJ spokesperson said: "These were truly horrendous crimes and our thoughts are with the victims for the pain and suffering they have endured.
"In traumatic and distressing cases like this, it is right that victims decide whether and how they want to be kept updated.
"Some victims in this case chose not to be updated. Others chose to be informed by phone or email and were contacted immediately; others chose to be informed by letters which were sent straight away, but of course take longer.
"Our priority is to support victims and it is right that we respect their decisions about how they are contacted."