These are swegways, otherwise known as hoverboards or self-balancing scooters.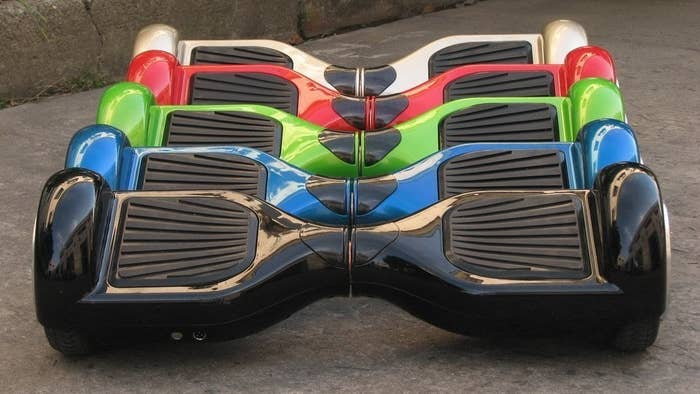 They've already made a splash in America and you may have seen kids whizzing around on them in the UK. Just look at this guy.
But the fun may be coming to an end: Metropolitan police yesterday warned that they are ILLEGAL to use in public.
The police referred people to updated guidance from the Crown Prosecution Service which makes clear that swegways are "not legal for road use".

The CPS pointed out that because of some 19th-century legislation, you can't ride a swegway on the road or on the pavement.
And if you do you might be liable to pay a £500 fine.
The only place it's safe to ride them "is private property and with the landowner's permission."
There is separate legislation governing electric bicycles, but swegways don't count because "they cannot be pedalled".
The CPS also points out, in its guidance for the larger Segway vehicles, that self-balancing scooter users could be committing a separate crime of driving a vehicle without insurance.
So stuff like this is not OK, according to the police.
Whatever people call them (there is some debate), they cost about £200 to £300 and look set to be the Christmas present of choice for many kids this year, and some have got their hands on one already.
This is Liverpool FC footballer Alberto Moreno walking his dog on one.
This legend went to get a kebab on one.
And then gave the kebab shop man a go.
This guy made his airport experience much better with a swegway (and apparently didn't get arrested).
Aside from the legal threat, there is also the threat of physical damage. A member of Atomic Kitten fell off one.
This guy's still getting to grips with it.
Stay safe, hoverboarders.