An Obsessive Stalker Who Murdered His Ex-Girlfriend Has Been Jailed For Life
Michael Lane was found guilty of the murder of Shana Grice, who repeatedly complained to the police about his stalker behaviour – but the complaints were not treated as serious.
A man who murdered his ex-girlfriend after she complained to the police five times about his obsessive stalker behaviour has been jailed for life.
On Wednesday Michael Lane, 27, was found guilty of the murder of Shana Grice, 19, both from Hove in East Sussex. Grice was discovered in a pool of blood in her bedroom on 25 August last year by a housemate.
There was cheering and clapping in court from the victim's family and friends as the jury delivered their verdict on Wednesday after three hours and 20 minutes of deliberations.
On Thursday, Lane was told he would serve at least 25 years in prison.
The court heard that in a pub five days before the murder, Lane told a friend: "She [Grice] will pay for what she has done."
Despite later admitting he was at the murder scene, Lane failed to phone 999 or mention the death to anyone because he claimed he would be implicated as the killer – but he was spotted shortly after the murder in a local shop checking a lottery ticket, before going to the dentist and then to work.
Grice's mother, Sharon, said in a statement outside court: "We firmly believe her murder could have been avoided if her fears had been taken seriously by police."
The Independent Police Complaints Commission is investigating the case but deputy chief constable of Sussex police, Bernie O'Reilly, said the force had already apologised to the family.
"When we looked at the circumstances leading to Shana's murder, we felt we may not have done the very best we could," he said.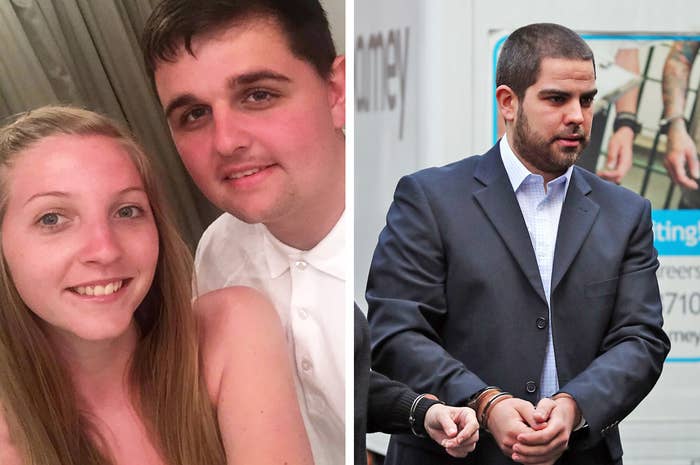 Lane lied multiple times during police interviews about his actions on the day of the murder. Footage of a police interview released after Lane's sentencing shows him denying all knowledge of the death.
A three-week trial at Lewes crown court heard how Grice repeatedly complained to the police about Lane, who followed her, subjected her to "heavy breathing" phone calls, attached a mobile tracking device to her car, and let himself into her house at 6am one morning after stealing a key, so he could watch her sleep.
Police released a recording of a phone call between Grice and Lane in which she confronts him over the incident.
One of Grice's friends told the court that Lane would often turn up unannounced wherever she was. On one occasion Grice alleged he pulled her hair and grabbed her phone.

But Grice's complaints were classed as "low risk" by police – and on one occasion she even received a warning and a fine for "having caused wasteful employment of police by making a false report", after Lane showed investigating officers text messages on his phone showing that she had feelings for him and the pair had been in an on-off relationship.
As evidence from the case filtered out through the media during trial, the news of Grice's police fine caused a storm of outrage on social media and was cited by campaigners for better rights for stalking victims as evidence that more needs to be done.

Sam Taylor, director of Veritas Justice, a Brighton-based charity that provides an advocacy service for victims of stalking, said the case showed that lessons of past cases had not been learned.
Speaking outside the court, she told BuzzFeed News: "There are two women murdered every week at the point of separation in the UK and still people don't realise that stalking can kill.
"There is a history of stalking in this case, the police didn't take it seriously enough, he [Lane] didn't get the message [to stop], and she was given a police fine.
"There is still a fear from victims that they won't be believed. What's uncommon in this case is that she actually reported him for stalking. Some victims go through more than 100 incidents before they report it to the police."
Taylor added that anti-stalking legislation came in five years ago, but there is still no mandatory police training in this area.
The Independent Police Complaints Commission said in a statement: "The IPCC is conducting an investigation into the contact between Shana Grice, Michael Lane, and Sussex Police in the lead-up to her death on 25 August, 2016.
"Investigators have interviewed a number of witnesses and upon completion of the ongoing murder trial will carry out additional interviews with police officers and staff identified as subjects in our investigation."
A spokesperson for Sussex police said they would not comment on the ongoing IPCC investigation.
Lane initially claimed in police interviews that he was not at the murder scene at 10 Chrisdory Road, Portslade – but he later contradicted that account and said he did in fact coincidentally enter her bedroom on the morning of the murder for about 10 seconds and saw her dead body, at about 8:22am.
Her blood was found on one of his trainers, which he admitted discarding and were found abandoned by police nearby five days later, although the clothes he was wearing that day have not been found. The day before the murder, Lane was pictured buying £6.30 worth of petrol. Lane said he bought the fuel because he was considering killing himself because a relative was ill.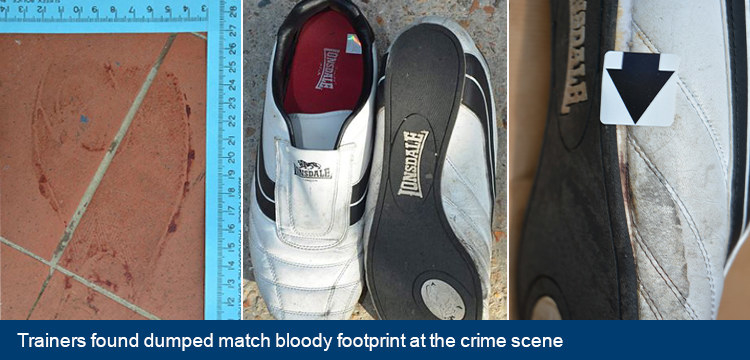 The prosecution, led by Philip Bennetts QC, painted Lane as jealous and obsessional.

"The prosecution does not have to prove that there is a motive, but you need to understand that it was the end of the relationship that caused the defendant to kill her," he said.
The court heard that as their relationship went sour, Lane sent Grice a formal legal letter to retrieve a debt of around £250, in return for meals and perfume he had bought.
Shortly after her death, a man in a high-visibility jacket could be seen on CCTV footage using Grice's bank card at an ATM. He tried to withdraw £250. There was only £60.18 in the account, so this person withdrew £60 in two £20 notes and two £10 notes.
Although Lane denies this person was him, police later found £60 in Lane's car, in the same denomination. Lane also admitted to having previously known Grice's PIN, but he said he had "forgotten" it.
The court heard that Lane and Grice had met up at a hotel two days before her death – after she had got back together with a previous boyfriend, Ashley Cooke – to finally end their relationship. Grice texted Lane at 10:08pm that she would "love you always and forever". Lane claims they had sex that night and also earlier in the day at her house.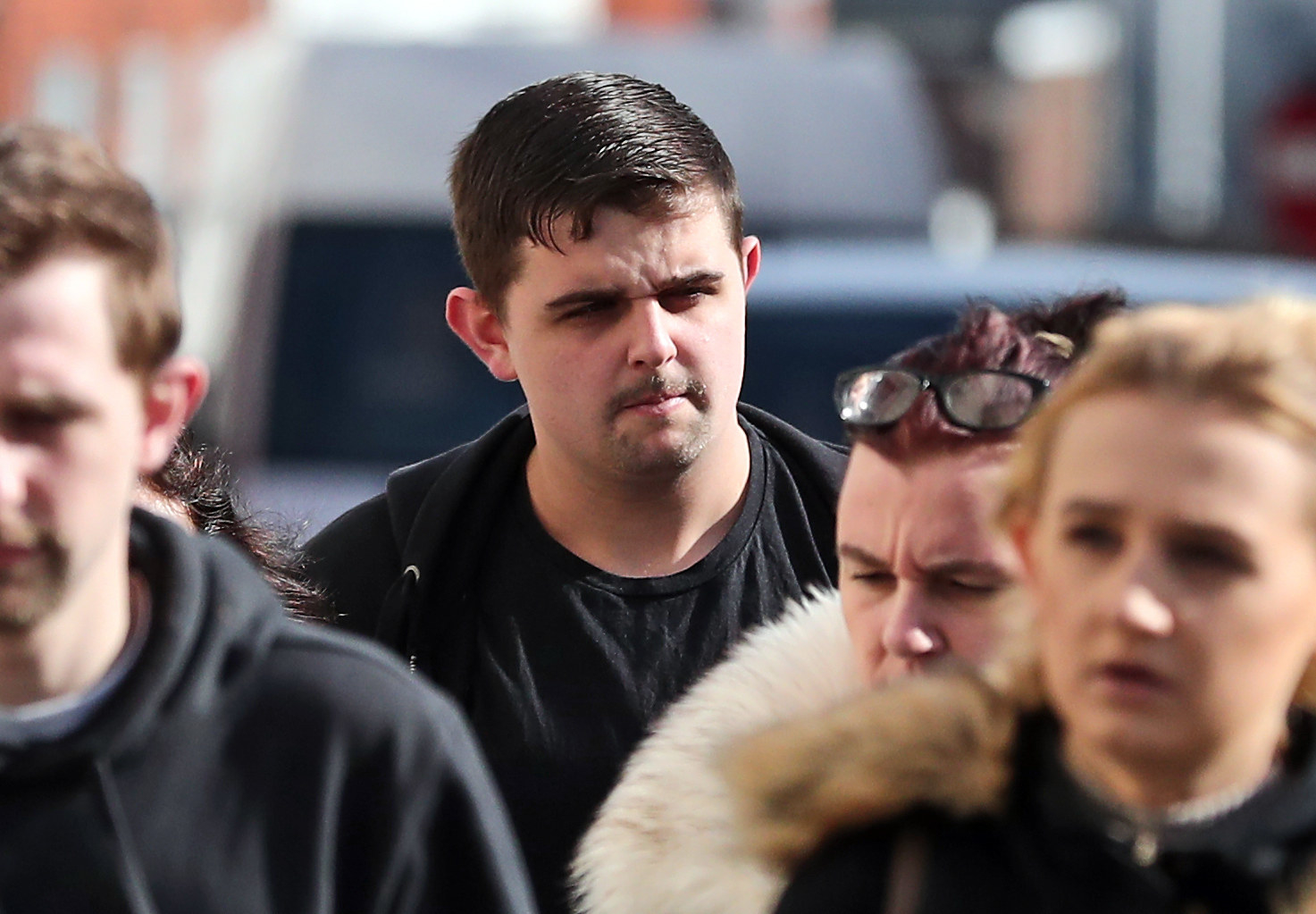 But the court also heard that Lane was planning to blackmail Grice if she failed to turn up to the hotel. He told police during an interview that he had saved screenshots of compromising text messages that referred to their sexual relationship.
He said: "They are just to say, like, when we had sex this morning. Because I didn't want her to cancel that night… I just thought I would save them just in case. In case she cancelled. I could say, 'You can't cancel because I have these saved.'"
Two eyewitnesses said in evidence that they saw a man matching Lane's description wearing a high-visibility jacket and a hardhat in Chrisdory Road at 7:30am and 7:32am on 25 August. Lane denies this was him.
Bennetts said: "At 7:42 a text message sent to Shana Grice's telephone is not read. In that time the defendant has killed her. The defendant's car was parked in that same position in Graham Road [50 metres away]. This demonstrates that Michael Lane killed her that morning.
"What has caught Michael Lane out is the amount of evidence the investigation recovered."
Lane admits he went to a local shop after he said he discovered Grice's body to check a lottery ticket. In court he was asked: "Why do that after seeing your former girlfriend slumped against her bed, seemingly dead?"
Lane replied: "Because I didn't want what I saw to be true."
Defending, Simon Russell Flint QC, argued that Lane was fingered as the prime suspect before a proper police investigation had taken place. He questioned why no DNA of his was found on any knife and why the eyewitnesses had not taken part in an identity parade.

"If the police had not been quite so consumed by the belief that they had got their man, if they had followed the proper procedural rule that there should have been an identity parade – what might have been?" he said.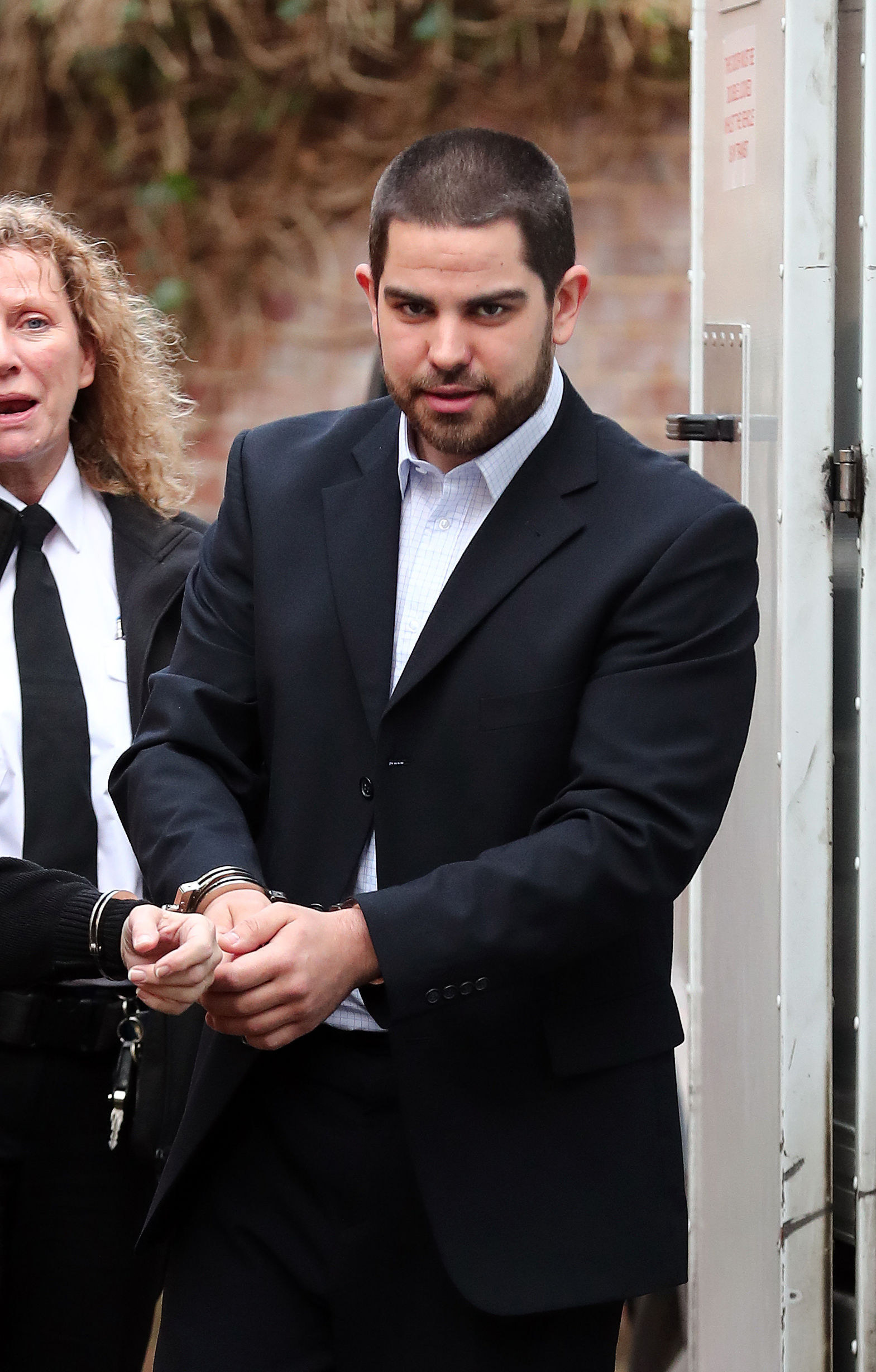 He also argued, in a courtroom scene that caused the Grice family to leave the packed public gallery in distress, that Grice's police complaints about Lane were actually designed to hide the fact she and Lane were continuing a relationship in secret.
Flint added that the defence was not passing moral judgment on Grice's behaviour.
"He was in love with her, he adored her – if you read the text messages from him to her. The complaints of stalking may have been exaggerated.
"By the end, he had placed a tracker on her car. He was complained about for following Miss Grice. But these complaints were in place to disguise that they were, in spite of her relationship [with Cooke], seeing each other.
"They were still in a sexual relationship behind Ashley Cooke's back and she did not want anyone to know."
Eventually, in his seventh police interview on 2 September, Lane admitted that he did in fact go into Grice's house after finding the door open. After this the police had enough evidence to charge him with murder.
Temporary Detective Chief Inspector Gordon Denslow, of Sussex police, said in a statement: "By Tuesday 23 August, Shana had decided she wanted to be with her boyfriend and not Lane. She met Lane and they agreed to go their separate ways. However, this ended in tragedy.

"Two days later, Lane went to Shana's address early in the morning at a time when he knew she would be alone in the house. He killed Shana by cutting her throat. He left straight away to provide himself with an alibi and stole money from Shana's bank account. He then returned to the address to set light to Shana's room in an attempt to destroy evidence of his crime.

"After his arrest, Lane repeatedly denied going to Shana's home on the morning of her murder. However, in the face of mounting evidence suggesting otherwise, presented to him during hours of police interviews, he eventually admitted that he had been there, claiming that after finding Shana already dead, he panicked and left without telling a soul about what he had seen.
"Clearly the jury did not believe him."