A 7-year-old boy and his mother were shot on their doorstep on a quiet suburban street last night in the latest of a string of gang-related shootings in Greater Manchester.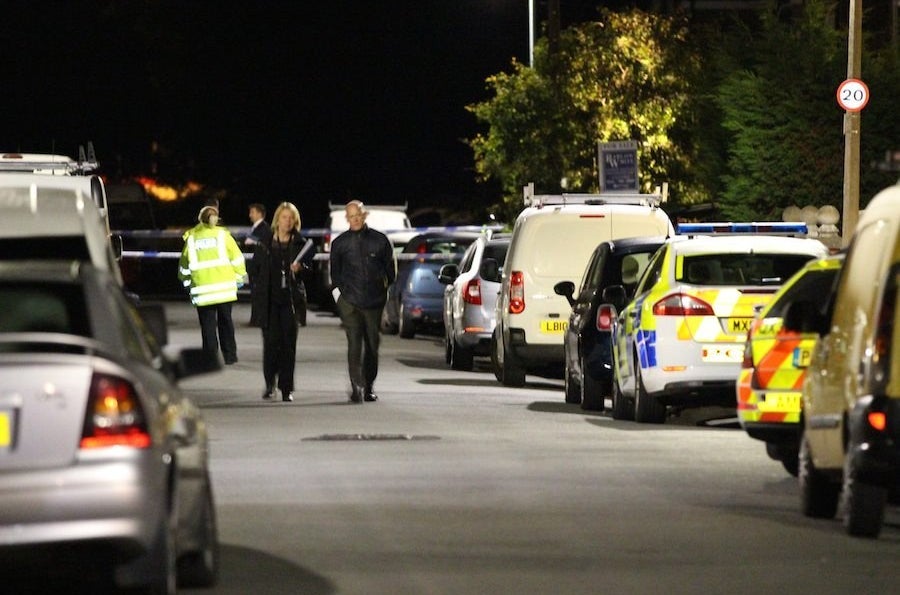 Emergency services outside a home where a mother and her 7-year-old son were shot on Monday night.
Greater Manchester police (GMP) explained at a press conference on Tuesday that two men approached the house, in the Eccles area of Salford, on Monday night.
The boy answered the door before three shots were fired some time later.
Both mother and son were shot in the leg.
Police said the incident is linked to a year-long feud between gangs in Salford and Swinton, which has intensified since the death of Salford crime boss Paul Massey in July.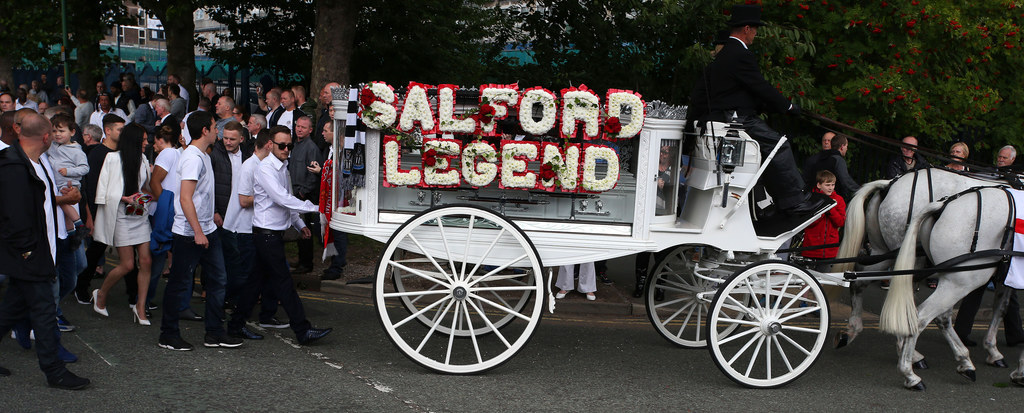 As both victims recovered in hospital, police were stressing that five separate shootings across the city in the last week were not all linked.
GMP confirmed to BuzzFeed News that although a series of shootings over the weekend are related to gang warfare, they are results of separate disputes and are not related to last night's attack.
A man was shot in the back in the Little Hulton area of Bolton in the early hours of Saturday. Later that day, shots were fired in two further separate incidents in the area.
GMP said they arrested seven people in relation to gang violence on Tuesday as part of major operations, although it is unclear whether they are suspects connected to Monday night's attack.
The recent spate of shootings is the result of a complex web of warring criminal factions, police said.
Massey was gunned down aged 55 in July and police have offered a £50,000 reward for any information that could lead to the arrest and conviction of his killers.
Massey, who was given a 10-year jail sentence for a knife attack in 1999, repeatedly denied he was involved in organised crime despite earning the nickname "Salford's Mr Big".
He was shot outside his home in Salford on 26 July by a lone gunman wearing military-style clothes. No arrests have been made.
Hundreds of people lined the streets to pay their respects at his funeral in August.
GMP's deputy chief constable, Ian Hopkins, said: "Enough is enough."
"We believe the shooting of the mother and child last night is linked to an on-going feud between groups in Swinton and central Salford, of which the Massey murder is a part of," he said.
"A separate and unconnected feud is simultaneously taking place between groups in the Little Hulton area, which has been responsible for a number of firearms incidents, including the ones seen over the weekend in Little Hulton and Farnworth.
"We arrested seven men this morning in relation to this series of incidents in Little Hulton and charged 22 people last month following a series of arrests linked to organised crime.
"We have said all along that these tit-for-tat feuds between the criminal factions in Salford have the potential to harm and even kill innocent people.
"Sadly, this has now been proved by the senseless shooting of a seven-year-old boy and his mother in this sickening attack.
"Enough is enough and this must stop. To those people in the community who know who is responsible, but who have not come forward, I am asking you to help us put a stop to this."
Looks like there are no comments yet.
Be the first to comment!