Russian Athletes Should Be Suspended Due To "Widespread" Cheating, Says Anti-Doping Agency
A landmark report from the World Anti-Doping Agency said Russia should be banned from international competition and five athletes should face lifetime bans.
Russia should be immediately suspended from competing in international athletics due to evidence of "widespread doping", according to a report from the World Anti-Doping Agency (WADA).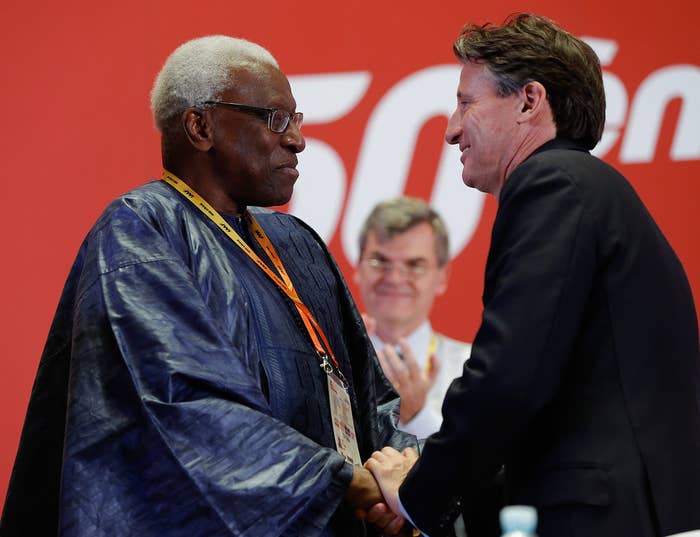 The report, the result of a 11-month commission led by Dick Pound, a former WADA chief, found evidence of "widespread cheating through the use of doping substances and methods to ensure, or enhance the likelihood of, victory for athletes and teams".
The 335-page report said also "it would be naive in the extreme" to say that this could have happened without the involvement or tacit approval of the Russian state.
The report said:
* Russian athletes took part in the London 2012 Olympics when they should have been banned and the games were "sabotaged" as a result.
* A laissez-faire attitude to doping by the International Association of Athletics Federations (IAAF) and the Russian Anti-Doping Agency was responsible for ineligible runners being entered into competitions.
* Lifetime bans should be handed down to five Russian middle-distance runners and five Russian coaches and administrators. The athletes singled out by the report are: Ekaterina Poistogova; Anastasiya Bazdyreva; Mariya Savinova-Farnosova; Kristina Ugarova and Tatjana Myazina.
* Russian sports minister Vitaly Mutko issued orders to "manipulate particular samples".
* 1,400 test results were destroyed by Russia's anti-doping laboratory in Moscow. The report called for the removal of the laboratory's accreditation and for its director to be fired.
Interpol said on Monday it would coordinate a global investigation into corruption in athletics more widely.
The report raises huge questions and challenges for Lord Sebastian Coe, the current head of the IAAF, who has previously described allegations of systematic doping as "a war on my sport".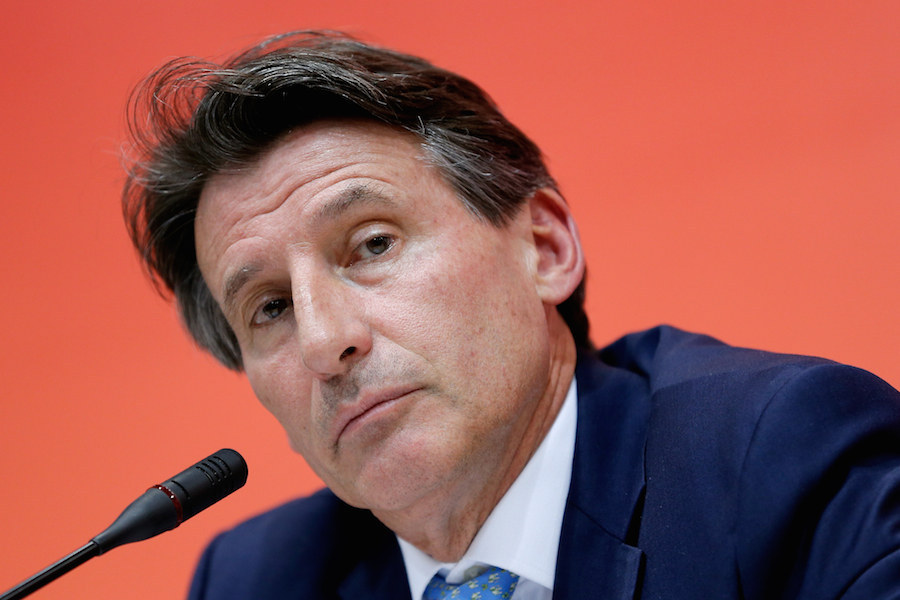 In a statement released after the WADA report, the IAAF said that Coe had taken the "urgent" step of urging the IAAF council to consider sanctions against the Russian athletics authority (ARAF), possibly including full suspension from future events.
Coe called the report's findings "alarming" and said: "I have urged the council to start the process of considering sanctions against ARAF. This step has not been taken lightly.
"Our athletes, partners and fans have my total assurance that where there are failures in our governance or our anti-doping programmes we will fix them. We will do whatever it takes to protect the clean athletes and rebuild trust in our sport. The IAAF will continue to offer the police authorities our full co-operation into their ongoing investigation."
Coe may face questions over what he knew and witnessed during his time as IAAF vice president under Lamine Diack, who was IAAF president for 16 years and stood down in August. Diack, 82, is now the subject of a police investigation.
At a farewell press conference in August, Coe praised Diack for his "shrewd stewardship" and said he would remain the organisation's "spiritual president".
The IAAF has given Russia until the end of the week to respond, AP reported.
The commission's findings backed up a report in the Sunday Times that Coe described as "abhorrent".
Speaking at a press conference in Geneva, Pound congratulated a 2014 TV documentary from German broadcaster ARD that uncovered widespread doping among Russian athletes.
"Overwhelming portions of the allegations have been found by the independent commission to be true," he said.
"We want to congratulate the reporter who put it together, Hajo Seppelt, and ARD on a very fine piece of investigative journalism which has led to this unique opportunity to make some progress against doping in sport.
"The commission also wants to congratulate the individuals who were brave enough to be whistleblowers, who knew that the response would be attacks on their character."
Pound said the commission had fed additional evidence – which doesn't appear in the full report – to French prosecutors to help their ongoing investigation, and that this material would be released to the public before the end of the year.
"It's pretty disturbing," said Pound. "It's disappointing to see the nature and extent of this and that it couldn't have happened without everyone knowing about it. It has the result of affecting the results on the field of play.
"It may be a residue of the old Soviet Union system."
Pound didn't rule out that Russia could compete in the Olympics next year, "if they do the surgery and do the therapy".
"I hope they can get there," he said. "The plan is not to exclude people from the Olympics if you can avoid that."
Asked whether current Coe was the right man to solve the problems with doping in athletics, Pound said: "I think he is – you have to draw a line between post-election and pre-election.
"I think he is someone who can grasp this and bring about some change. I hope so because he is at risk if he doesn't."
Asked whether the report has uncovered state-sponsored doping, Pound said: "Yes. I don't see how you could call it anything else."
Last week police arrested Diack amid allegations of his involvement in Russian doping and its cover-up.
Also arrested were IAAF legal adviser Habib Cissé and the former head of IAAF's anti-doping unit Gabriel Dollé.
French prosecutors said they failed to arrest Diack's son, Papa Massata Diack, a former IAAF marketing consultant, only because he wasn't in France at the time of the other arrests. He is accused of playing a "very active role" in alleged corruption.
At the same time, the IAAF has charged Diack and Dollé with breaches of its own ethics code, along with Alexei Melnikov, the former president of the All-Russia Athletic Federation (ARAF), and Valentin Balakhnichev, a former ARAF coach. They will face hearings in London in December.
The ARD documentary also alleged that athletes who were doping were told their drug use could be kept secret in return for cash payments.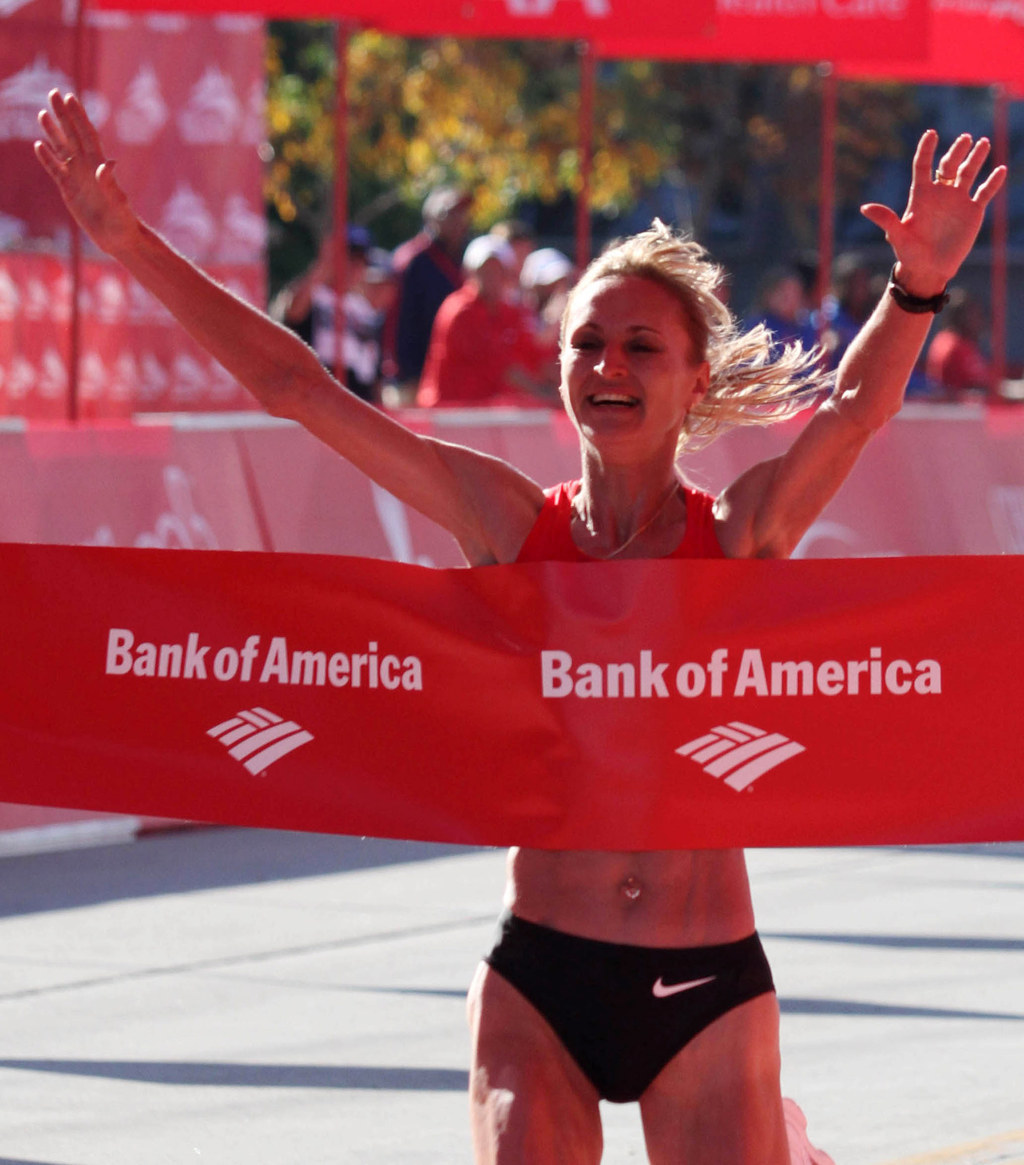 Disgraced Russian long-distance runner Liliya Shobukhova (above) allegedly paid €450,000 to IAAF officials, the documentary said.
Shobukhova was banned for two years in 2014 and had her 2010 London Marathon win removed from the records. Her husband allegedly received a €300,000 "refund" payment after her ban was announced.
The commission said it was unable to reach a conclusion on the blackmail allegations due to a lack of evidence.
On Monday the International Olympics Committee's ethics commission removed Diack's honorary membership.
Jenny Meadows, a British 800-metre runner who has previously questioned whether Russian runners were clean, reacted angrily to the news today.
Sports minister Tracey Crouch called it a "dark day" for athletics.
Paula Radcliffe, holder of the women's world record in the marathon, said the report's findings were worse than had been expected.
In an early reaction, Vadim Zelichenok, president of Russia's athletics federation, said banning the country from competition would violate the IAAF's own rules.
"They also need to prove that the federation, not individual athletes, committed the violation," Zelichenko told the RIA Novosti state newswire. "We should be given a chance to clear ourselves."
Vitaly Mutko, Russia's sports minister, said the report was "nonsense" and insisted that Russian athletes would continue to compete.
"We're not denying that we have problems, but they're all over the world, we have the same percentage as in all countries," he told the Interfax news agency.
"They've turned everything a bit upside down here. You know what people say in Russia? A fish rots from the head."
Mutko said that sporting scandals like the doping report and the crisis engulfing FIFA were the responsibility of Western countries blaming Russia unfairly.
"It's not here in Russia [that it happens,] it's over there. They set up these rules of the game, and then transpose it onto countries like Russia," he said.