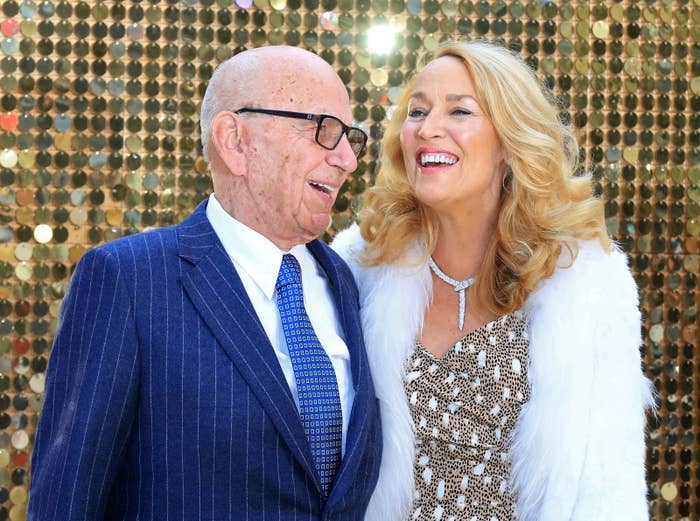 Rupert Murdoch is one step closer to consolidating his global media empire after the TV and movies giant 21st Century Fox announced it had made a formal £11.7 billion bid for British satellite broadcaster Sky.
21st Century Fox is bidding for the 61% of Sky that it doesn't already own. But the deal is subject to UK and possibly European regulatory approval, with Fox promising to pay a hefty fee if it walks away from the deal.
The offer to Sky shareholders of £10.75 per share values Sky at £18.5 billion.
The company said it expected the deal to be completed before the end of 2017.
Fox said in a statement: "As the founding shareholder of Sky, we are proud to have participated in its growth and development. The strategic rationale for this combination is clear.
"It creates a global leader in content creation and distribution, enhances our sports and entertainment scale, and gives us unique and leading direct-to-consumer capabilities and technologies. It adds the strength of the Sky brand to our portfolio, including the Fox, National Geographic and Star brands."
Fox said the deal would give it "enhanced capabilities" in the pay TV market, in which Sky is the clear leader in the UK.
Murdoch, 21st Century Fox's executive chairman, withdrew an earlier £7.8 billion bid at the height of the phone hacking scandal in 2011, as public outcry grew over reporters illegally accessing voicemail messages.
Some UK politicians, including former Labour party leader Ed Miliband, have called for the current deal to be halted because of unresolved issues relating to the phone hacking affair.