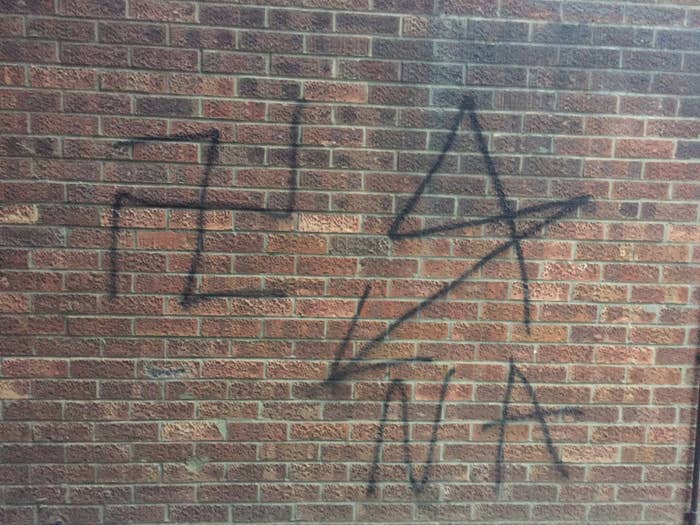 The number of hate crimes reported to the police shot up during the last days of campaigning for the EU referendum and after the result, with 42% more incidents recorded than the same period last year.
The National Police Chiefs' Council (NPCC), which represents the leaders of all UK forces, said there had been 3,076 hate crimes and related incidents reported to police between 16 June and 30 June, an annual increase of 915.
The incidents reported were mainly violence against another person – such as harassment, common assault, verbal abuse, and spitting. The next most common incidents were public order offences, followed by criminal damage.
The NPCC said it did not have data for how many incidents led to arrests, charges, or convictions.
On Saturday 25 June, one day after the referendum result was declared, there was a peak of 289 incidents reported across the country.
The volume has dropped since then, but the figures add weight to evidence from across the UK that the referendum led to an increase in racist graffiti and verbal abuse.
London mayor Sadiq Khan said there had been a dramatic rise in hate crime in the capital and blamed it on the referendum result. The Metropolitan police commissioner, Sir Bernard Hogan-Howe, said hate crime arrests were up 75% since the vote.
Police are investigating hate mail sent to several Polish people living in Britain and racist graffiti left on a Polish cultural centre in London. A memorial to the former Labour leader, Michael Foot, was also daubed with racist graffiti.
Assistant Chief Constable Mark Hamilton of the Police Service of Northern Ireland, who also speaks for the NPCC on hate crime matters, said: "We now have a clear indication of the increases in the reporting of hate crime nationally and can see that there has been a sharp rise in recent weeks.
"This is unacceptable and it undermines the diversity and tolerance we should instead be celebrating.
"Forces have been monitoring and managing hate crime more robustly since the attacks in Paris in 2015. We believe that greater awareness and confidence in the police response has contributed to this increase in reporting."

Victims of hate crime, in non-emergencies, are urged to report it via the police-funded True Vision website.