A radio station broke the UK's broadcasting rules by running a phone-in competition in which a distressed woman lost out on £2,000 she said she needed to pay for a divorce and to obtain a court order to keep her house.
Key 103, a commercial station in Manchester, received three complaints from listeners for its Heartless Hotline segment, which ran on the breakfast show between 18 and 29 April this year.
Callers were encouraged to apply and ask for a prize of their choosing. However, once the prize was offered any listener could phone in to "steal" it during a 30-second window if they weren't won over by the contestant's case.
One caller, identified only as Sarah from Eccles, rang in on 27 April and claimed she needed the money to pay for a divorce and for a court order to ensure that she and her children could stay in their home.
Sarah told the hosts, Mike Toolan and Brooke Vincent, that she had received some basic maintenance money but needed to obtain an order compelling her estranged husband to pay extra.

Although it wasn't mentioned or explained on air, Sarah was a pre-agreed pseudonym to protect the caller's real identity.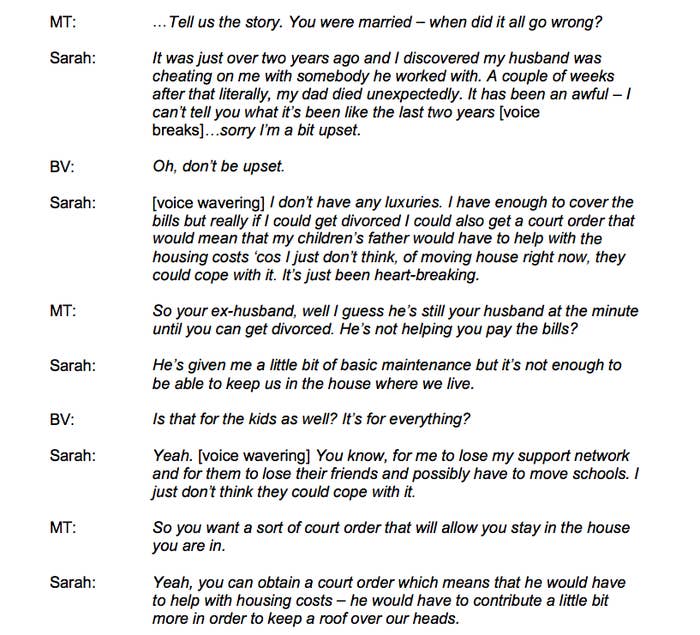 Sarah said that she worked with people with special needs and would struggle to meet the solicitor's fees without the help of the prize money.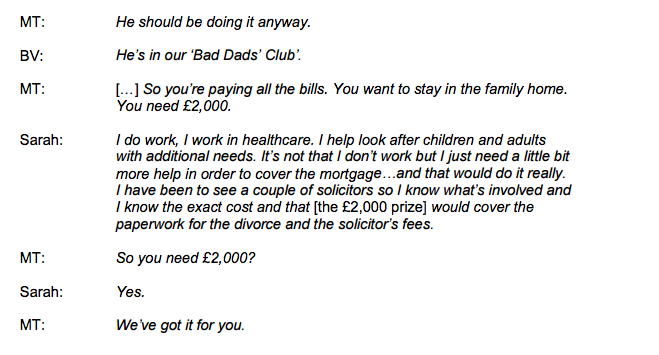 She added that her children, aged 7 and 9, had taken the split hard. "Please, Manchester, I need this more than anything," she said.
But to the shock of Sarah and the hosts, it didn't go according to plan: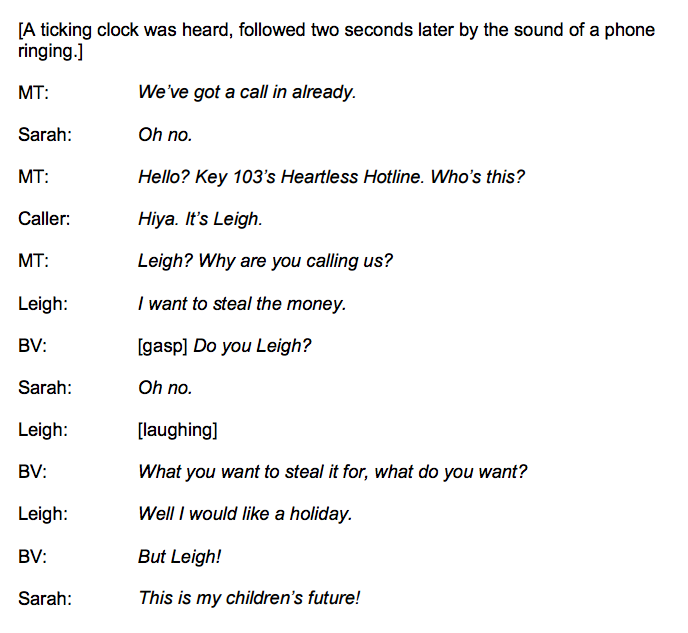 Her voice wavering, Sarah responded by saying: "I want to keep a roof over my children's heads and you just want a holiday? Are you serious?"
The caller, identified only as Leigh from Wythenshawe, replied: "I am serious. I'm sorry about this, but yes."
Toolan interjected to say Leigh was "out of order", but the second caller claimed the prize regardless.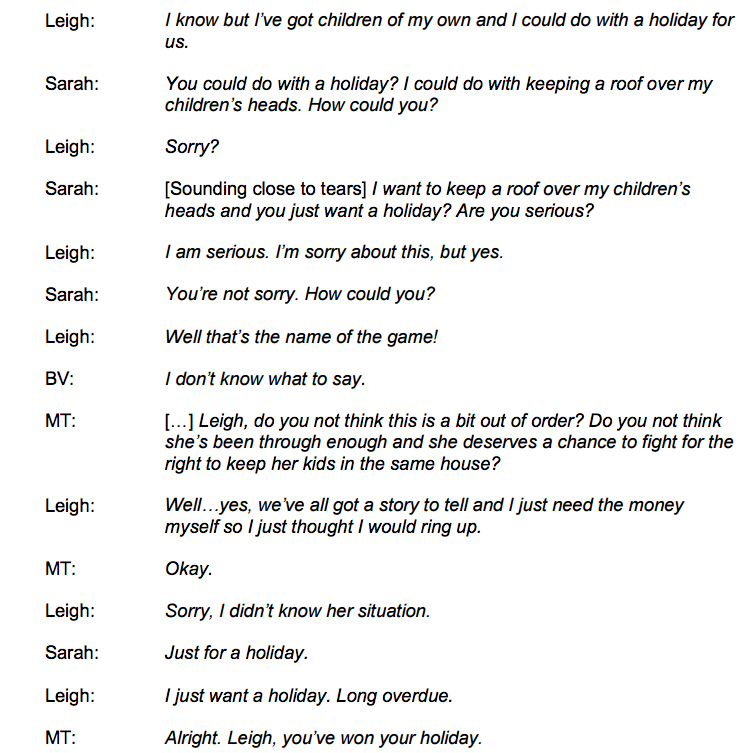 Listeners rang the station to express their anger. "I am absolutely disgusted with that woman from Wythenshawe that's just stolen that prize…words fail me," one said.
Another caller offered to donate £100 to Sarah, which the presenters offered to match.
Communications regulator Ofcom ruled that the broadcaster had breached section 2.3 of the broadcasting code, which prohibits programmes from causing unjustified offence, including by the "violation of human dignity".
The regulator said Sarah was clearly distressed as she explained her desperation to win the money.
"We therefore considered that the majority of listeners would have concluded that Sarah was distressed while she was on air," the ruling said.
In its response to Ofcom's investigation, Key 103's parent company, Bauer Media, said that the emotive nature of the show was "justified by the context" and that it did not believe the item had caused listeners distress as the station received only one complaint.
The station said it held three phone calls with Sarah where the nature of the competition was reiterated.
Because of this, Bauer said it was "reassured that the entrant was aware of what she was entering and confirmed that she wanted to enter to win her divorce costs being paid".
Sarah was invited on to the show the next day, when she was offered free legal services from a local legal firm – but Ofcom said this wasn't enough to mitigate the "significant degree of potential offence" caused by the original broadcast.
Some listeners took to Facebook to criticise the station on its official page.
However, other listeners said they would have done the same as Leigh.

Two days later, in the second incident investigated by Ofcom, another Heartless Hotline contestant was told she had won £1,000 to settle a debt with a funeral director so her mother's ashes could be released.

But Toolan told listeners that the switchboard was blocked so that no one could get through to "steal" the money.
Ofcom said this was a breach of clause 2.13 of the broadcasting code, which prohibits broadcasters from running unfair competitions, because members of the public who may have tried to phone up and win could not have done so.
Bauer said it accepted there was a "technical" breach of the code but said the decision was taken in light of the incident involving Sarah and had been made on the spur of the moment.
Ofcom has requested meetings with Bauer "to discuss how it approaches the compliance of competitions in its live radio content".
UPDATE
A spokesperson for Bauer Media told BuzzFeed News: "Following the call from a listener who was seeking to win money to cover legal advice for her divorce Key 103 put her in touch with a legal firm who offered her £2000 – the equivalent value – of advice free of charge."