Metropolitan police confirmed this morning that 76 people were arrested outside the Westfield shopping centre in Shepherd's Bush on suspicion of public order offences. One was arrested on suspicion of assault.
All 76 were taken to local police stations for questioning and many were emerging this morning.
In a statement, the Met said that a smaller group broke away from the main group and forced entry to the centre, "assaulting security staff and causing damage to property" in the process.
"In response to this police used a number of tactics – including a containment for the purpose of preventing violence and effecting arrests," the statement said.
Chief superintendent Mark Bird said: "We will always work with those that wish to demonstrate lawfully – as the majority of protesters did yesterday. However, we will not tolerate the small minority that offer violence or commit other criminal acts, such as that witnessed outside Westfield yesterday evening."
Our original story is below.
To make matters worse for motorists, someone parked their car in the middle of the road.
The protest moved into the vast Westfield White City shopping centre around 7pm, before moving on.
Shoppers didn't quite know what to make of the whole thing.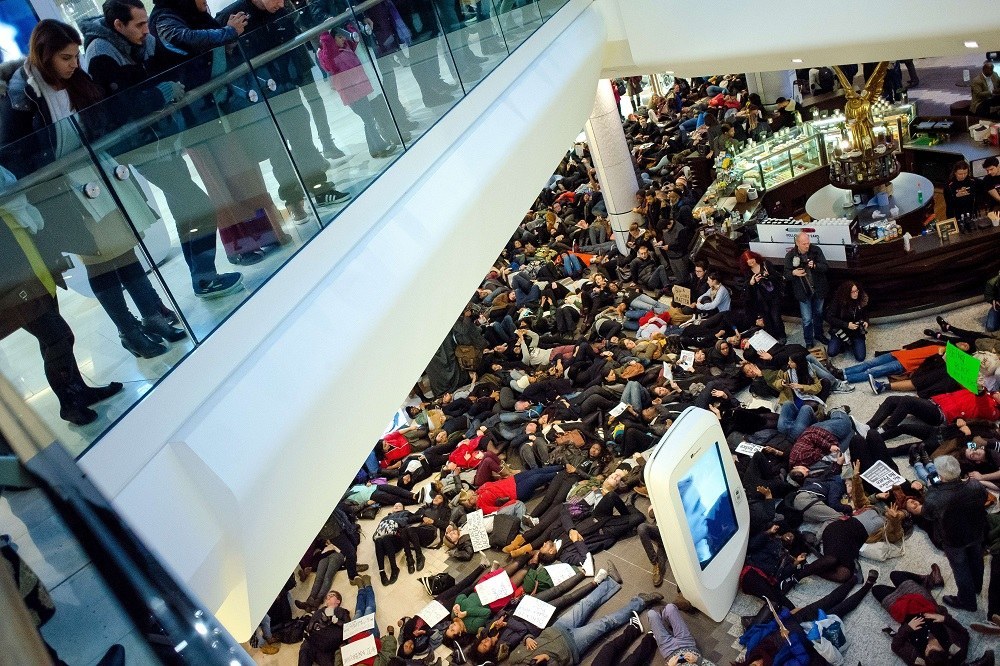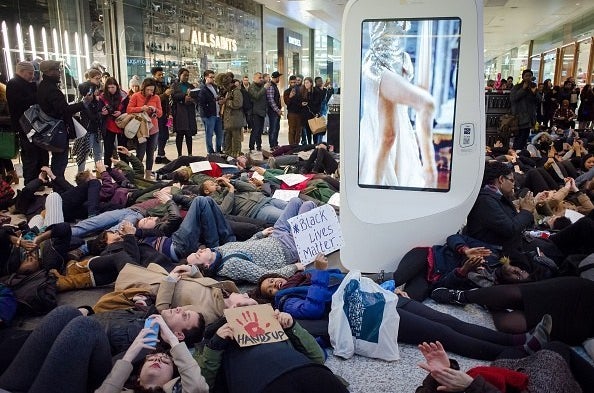 It's not entirely clear why Westfield was targeted, but the tactics match the #ShutItDown protests seen in America in the last few months, in which protesters take over urban spaces in order to generate as much attention as possible.
But 90 minutes later, protesters returned towards Westfield, with police trying to hold them back.
It was reported that police were then kettling protesters inside Westfield.