The priest who led the funeral of a man shot dead in Dublin's ongoing feud between rival drug gangs has said it's time for a "hero" to emerge and stop the fighting.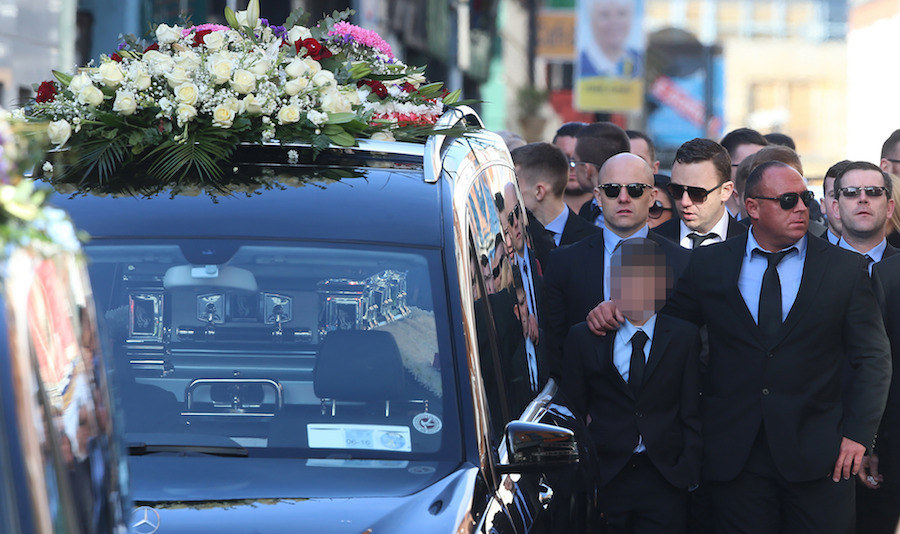 Up to 1,000 people were reported to have attended the funeral of David Byrne, 34, on Monday, 10 days after he was shot dead at a boxing weigh-in at the Regency hotel in north Dublin.
Three days after Byrne's murder, Eddie Hutch Sr, 59, was killed in his north Dublin home, apparently in a revenge attack. He was not thought to have been involved in criminality but was the brother of Gerry "The Monk" Hutch, who is reputed to be the head of the Hutch family crime gang.
The Hutches have been locked in a bitter dispute with the Kinahan family since the murder of Gary Hutch in Marbella last year. Both groups are said to be involved in the drug trade in Ireland and internationally.
"It strikes me that it doesn't take much courage to attack a defenceless person with weapons of destruction," Father Niall Coghlan told mourners at the St Nicholas of Myra church on Monday, the Irish Independent reported.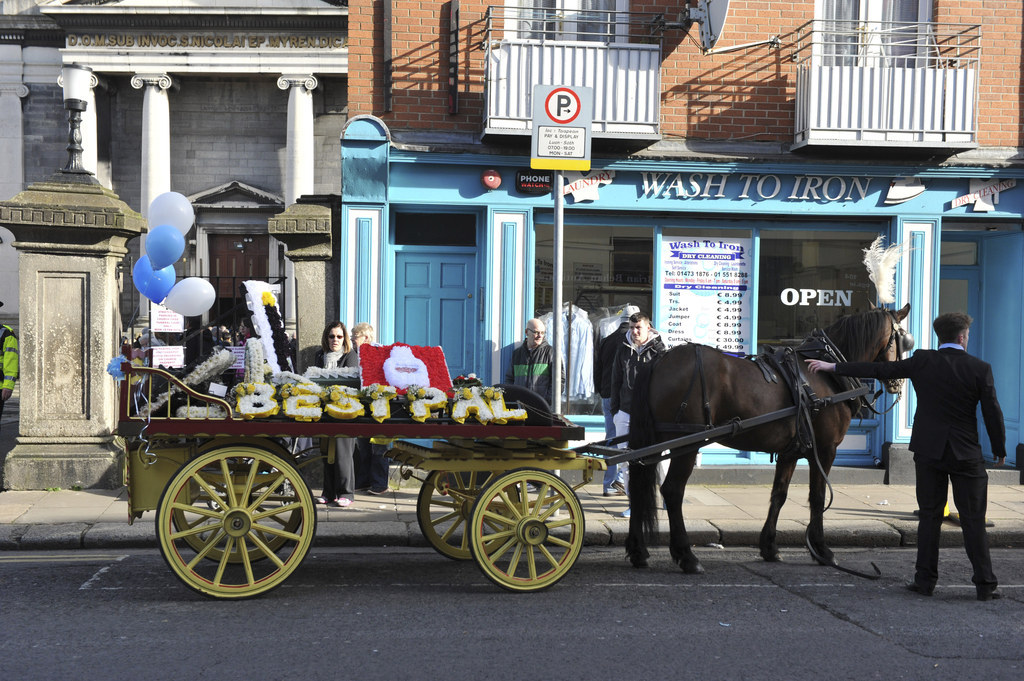 "What courage is there to walk into a hotel and blast a man to death when he cannot defend himself or to walk into a man's home and do the same thing? It is not courageous," he said.
"What is courageous is someone willing to put their head above the parapet and call for an end to this despicable destruction of human life.
"You might be a lonely voice in your own world, but for the people of Dublin's north and south inner city – who have suffered greatly at your hands, and not just by the recent violence – you will be a hero because you will bring peace again to our beautiful capital city and an end to the policy of violent death, revenge, and tit-for-tat."
A police helicopter watched overhead as Byrne's body made its way to the church from his home in Crumlin.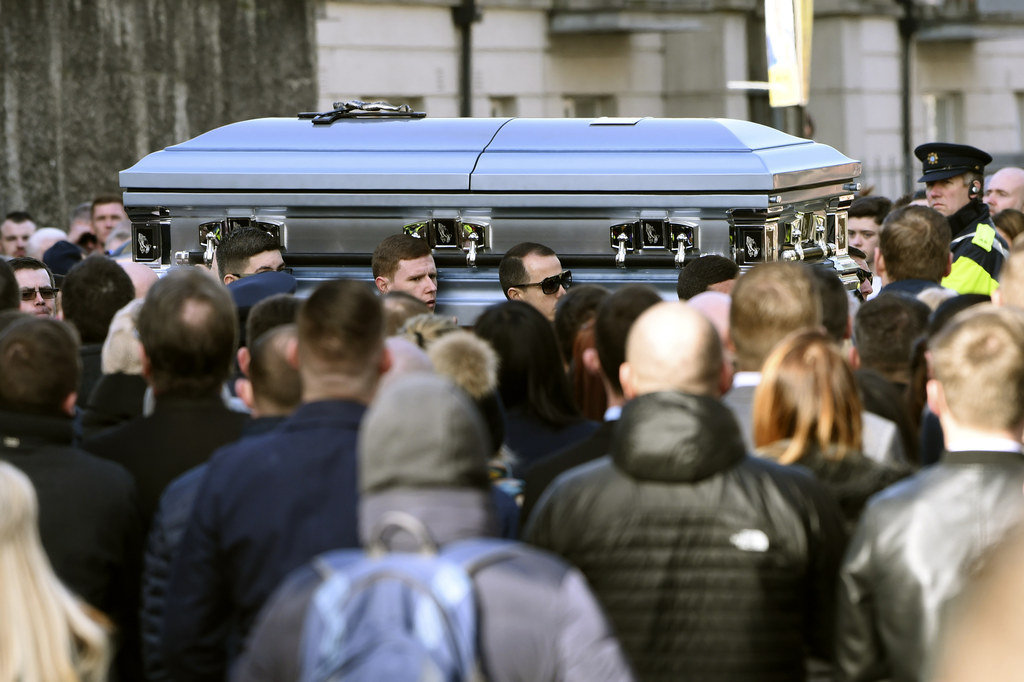 Floral tributes included arrangements in the shape of alcoholic drinks and boxing gloves.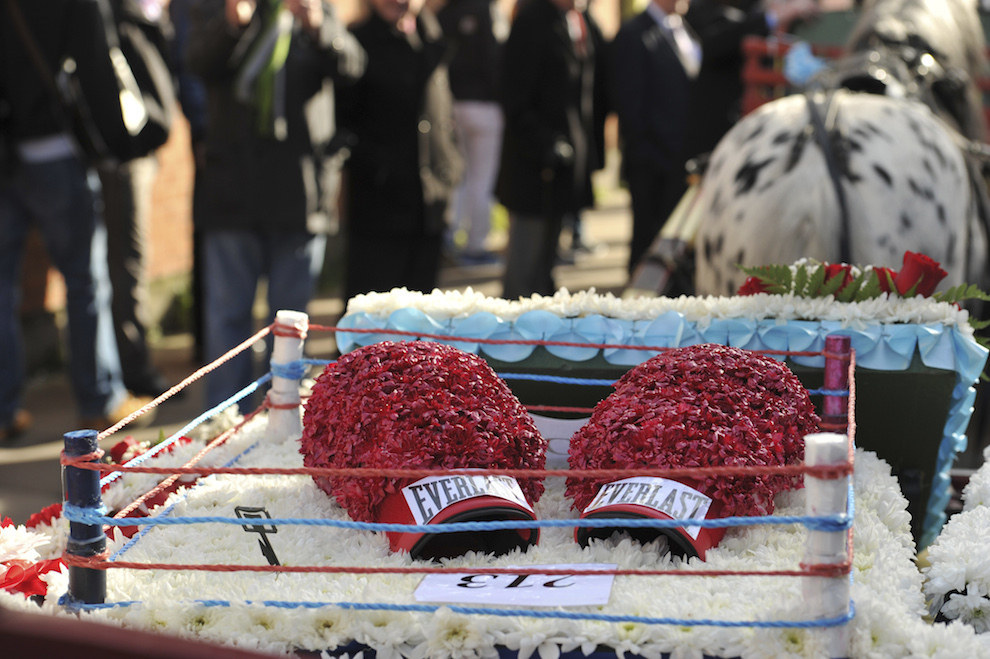 A fleet of 10 black Mercedes cars carried Byrne's family and friends to the church, led by riders on Harley-Davidson motorcycles.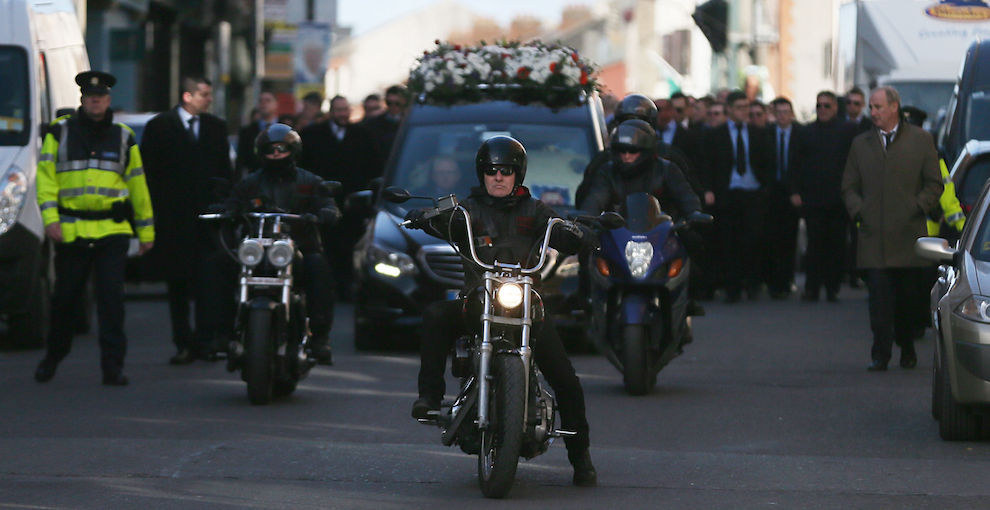 Despite a huge police presence and the closure of shops in the city in anticipation of the funeral, there were no reports of any unrest.