When people in Limerick, Maine, saw a house with an ISIS sign emblazoned in red Christmas lights, they thought supporters of the militant jihadist group must live there.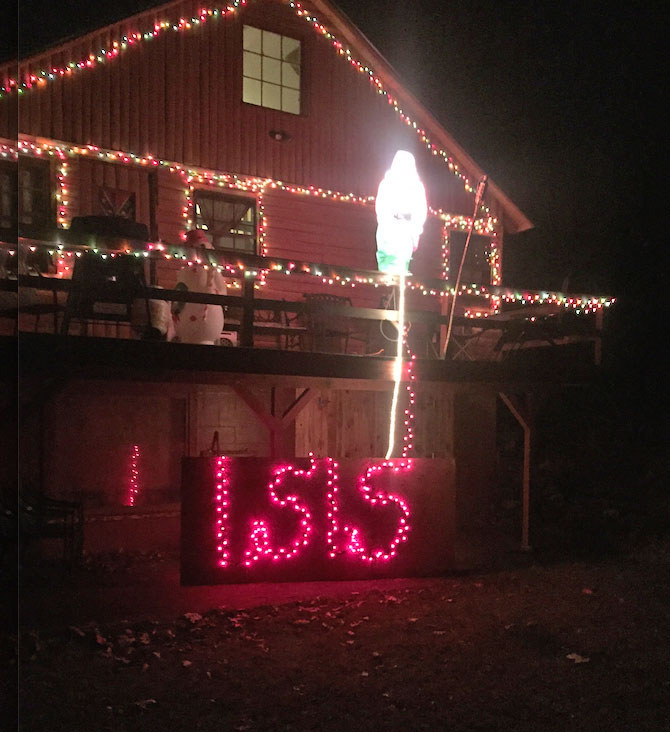 But they failed to notice that the luminescent Santa Claus above was in fact urinating on the ISIS sign, in a seasonal display of defiance.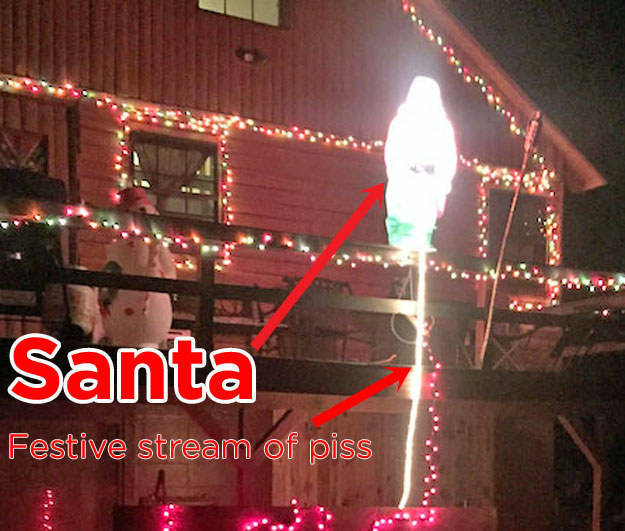 York County Sheriff's Office said in a statement that it received calls about the festive display on Friday.
Sheriff William L. King Jr. said: "The callers were concerned that the home owner might be an ISIS sympathizer. Sheriff's deputies visited the home and the word 'ISIS' is lit up bright and clear. What is not so clear is that Santa Claus is 'relieving' himself on the words (see white stream).
"Deputies spoke with the homeowner explaining why the sheriff's office took an interest in his holiday display and the homeowner stated he was going to rearrange the lights to clear up any doubts about his message."
King told the New York Daily News: "He probably should've used yellow lights. But he used white lights. You couldn't really distinguish what Santa was doing.
"He doesn't like what's going on in the world, so he wanted to make his own little political statement."