Police have arrested a man on suspicion of pushing a woman in front of an oncoming bus on a busy London bridge at rush hour.
Scotland Yard said on Thursday that it had arrested a 41-year-old man on suspicion of causing grievous bodily harm, two days after it released footage of the incident that went viral across the world.
He was arrested after officers made inquiries at an address in Chelsea on Thursday morning. He was later released but remains under investigation as the police gather more evidence.
The incident took place on 5 May at 7.40am. Police said the clip provoked a "good response" from the public but they continue to ask for witnesses to come forward.

The 33-year-old woman, who has not been named, suffered minor injuries in the incident. The bus, which missed her by inches, stopped and some passengers got off to help.
Police said the jogger returned to the scene 15 minutes later running the other way across the bridge. The victim tried to speak to him, but police said he ignored her and continued running.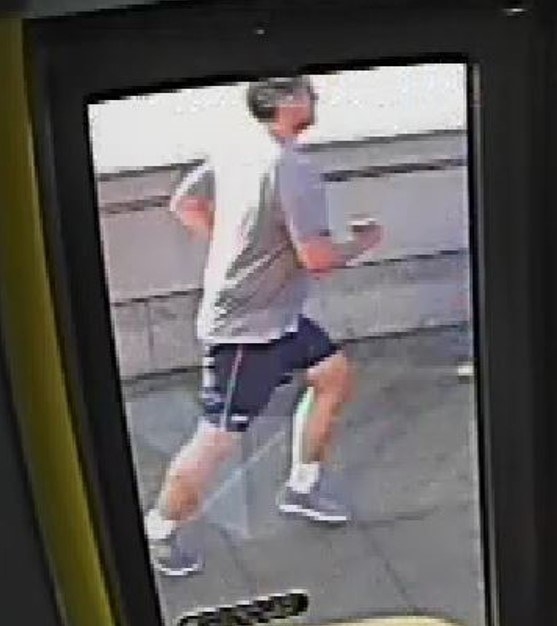 Anyone with information is asked to contact the Putney Safer Neighbourhood Team on 020 8785 8874 or 101 or tweet @MetCC, or to ring Crimestoppers anonymously on 0800 555 111.

UPDATE
On Friday 11 August, the Met confirmed that the suspect's age is 41, despite previously having said he was 50.