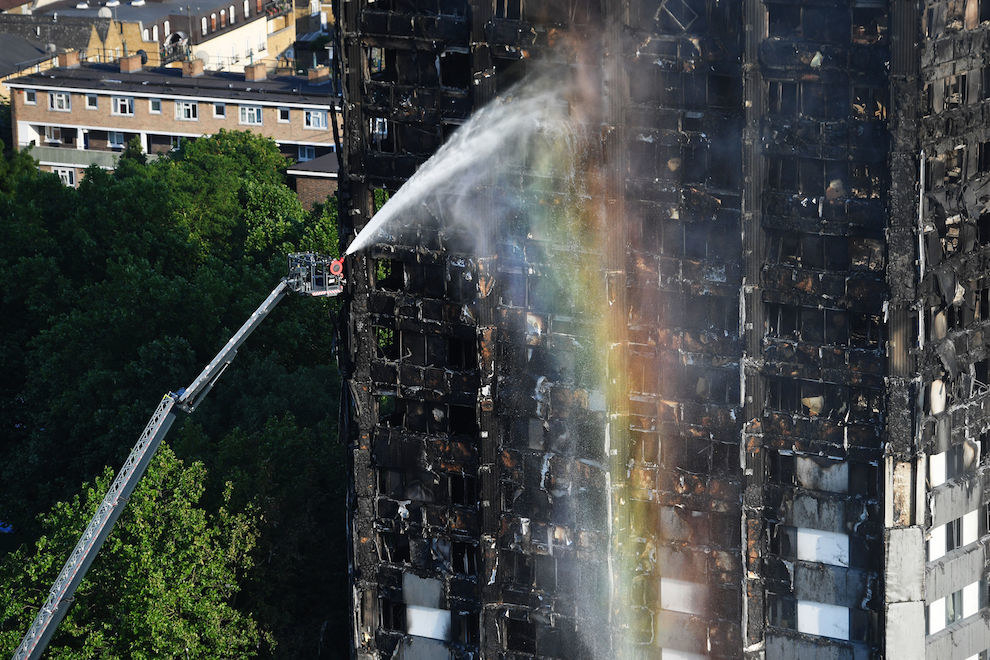 Police have for the first time confirmed how many people lived at Grenfell Tower on the night of its deadly fire on 14 June and how many are thought to have escaped.
Metropolitan Police Service commander Stuart Cundy told a briefing of journalists on Monday that 350 were living in the tower and 255 escaped. He said 14 residents were not at home on the night, while the number of those known to be missing or dead remains "around 80".
Cundy added that he didn't expect the number of dead to change by "more than single figures", ITV News reported.
Of those that have been confirmed dead, police said six were found outside the building, meaning they had jumped or had fallen, while 10 people died in the tower's stairwell. Most of the victims died in their flats.
So far, 32 people have been formally identified. Officers have already told survivors and the victims' families that it is unlikely any bodies will be found in the building.
In an earlier briefing in June, police said they had managed to speak to one member of 106 households in the tower, but had not heard from any residents from 23 flats. The investigation is hampered by the lack of a reliable list of who was living in the building.

Assistant Commissioner Martin Hewitt said the force remains "absolutely determined to find answers" and to "to bring to justice to anyone responsible for this fire".
Reporters at Monday's briefing heard that the dangerous and complex search operation has now progressed from its first stage, which involved using search dogs to find any body parts, on to the next stage, in which specialists including forensic dentists sort through debris in the hope of finding anything that can identify victims.
Police said that there are 55 postmortems under way, which are "getting progressively more difficult".