Police Are Struggling To Cope With An Avalanche Of Digital Evidence
As the criminal justice system begins a major review of how it deals with evidence, BuzzFeed News asks whether police can ever cope with the sheer volume of digital material being produced in the modern world.
In a drugs trial at Woolwich crown court earlier this month, in which two men were accused of being part of a multimillion-pound vice plot, the defence had asked for key digital evidence to be submitted to the jury – images from mobile phones weren't included in the list of evidence handed to the Crown Prosecution Service (CPS) by the police.
But a pre-trial hearing heard that the Metropolitan police officer in charge of the case had written to the CPS to say the extra evidence, running to several gigabytes, could not be served because the force couldn't pay for a USB memory stick due to "budgetary restrictions".
The judge in the case, Philip Shorrock, called it a "footling" amount and not a good enough reason to refuse. Nevertheless, the trial was aborted and it could only restart after the defence team bought a USB stick for £8 and delivered it to the police.
Stephen Nelson, a court advocate and partner at criminal law firm Nelson Guest & Partners who's representing one of the defendants, told BuzzFeed News: "There is a whole series of digital information that we know exists and that we know they [the police] have got, but that they wouldn't provide to us because they said they didn't have the resources to provide a memory stick.

"There is evidence in relation to photographs and telephones, all of which we believe would be very substantial assistance to the defence.
"The [prosecuting] trial lawyer was as shocked as we were. I'm not even necessarily criticising the CPS. If is it a resource issue, and I have my doubts to be honest, it's one for the Met."
The Met told BuzzFeed News in a statement: "Police have complied with all disclosure requirements in this case. Four USB memory sticks were supplied to the CPS as per the usual disclosure process." When pressed, a Met spokesperson did not dispute that the force had refused to buy a memory stick.
While this incident might be unusual, it's part of a much wider problem concerning the disclosure of evidence that's threatening to tear away at the very fabric of the criminal justice system: Due to the sheer weight of digital evidence produced by criminal investigations, police forces are failing to submit key elements to trials – and the outcomes of trials are being jeopardised.
But just how big is this problem, and what is the solution?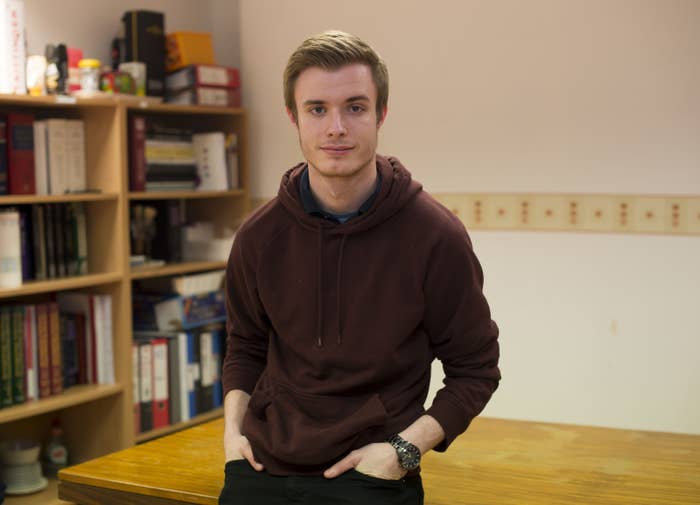 Earlier this month, the Met apologised to Liam Allan, a 22-year-old student who was accused of 12 counts of rape and sexual assault, only for the case to be dropped after three days at Croydon crown court after a disc containing 40,000 messages emerged, showing that the complainant had asked him for "casual sex". Allan had spent two years under investigation and, had the new evidence not come to light, could well be now in the early stages of a lengthy prison sentence.

The disc was not offered as trial evidence because the officer handling the evidence thought there was "nothing relevant on it". The joint review found "a combination of error, lack of challenge, and lack of knowledge" led the failure in Allan's case.
Just last week, Judge David Ticehurst was forced to halt a sexual assault case at Taunton crown court after the prosecution produced new, key evidence mid-trial.
Summing up the feelings of many in the legal profession, he said: "Members of the public will cease to have any confidence in the justice system. It's falling apart and this is one of the consequences. I'm not blaming the CPS or the police."
Ticehurst puts the blame on the general underfunding of the justice system.
Cases like these prompted the Met and the CPS to launch a full-scale review of evidence disclosure – thousands of ongoing rape and sexual assault cases are to be reviewed to make sure the right evidence has been submitted.
Alison Saunders, the director of public prosecutions, said in a statement announcing the review: "Changes in society such as the vastly increasing use of social media and mobile phone messaging bring challenges that all parts of the criminal justice system, despite the resourcing challenges, must deal with."
No innocent people, she went on to say, have been wrongfully convicted because of evidence disclosure failures – a claim that rings hollow, according to defence lawyers who for years have warned that the system of disclosure is broken.
While the Criminal Procedure and Investigations Act 1996 requires police to disclose unused material if it would assist the defence, BuzzFeed News spoke to several solicitors and barristers who say this commonly does not happen, especially in magistrates' courts, not least because of the vast volume of evidence generated by investigations in a digital age.
"We're back, to a certain extent, to the days of The Sweeney," said Stephen Nelson. "There are undoubtedly elements of the police service who think, 'We've got our man and we're not doing anything else.' That's the problem – if you take Line of Duty on TV, they may well be caricatures, but all caricatures are drawn out of reality.
"However disclosure is done, it has to be taken away from the police service. There are many police officers who are decent people but just don't understand. So it needs to be in some way be handled by a lawyer, whether defence or prosecution. It has to be independently looked at."
Matthew Graham, partner and head of criminal law at Mowbray Woodwards, a law firm based in Bath, told BuzzFeed News: "This is widespread to the point that it involves almost any case, certainly anything that's contested.
"More money would help, but the issue is that police investigate victims with the aim of convicting the accused. And the disclosure process as it now is puts all the focus on the decision of what should and shouldn't be disclosed in the hands of the investigator and the prosecutor. They are not neutral in reality."
Graham fears that while investigators may lack resources, they are simply not looking through all the material available, to minimise the chance they could come across something that could lessen the chance of a conviction – including digital evidence.
"If your phone was to be looked at because the police were interested in a conversation between you and another person, they're going to get a physical report that's going to run to 20,000 to 30,000 pages. And that's quite a lot to look at and the police lack the good search resources.
"But once you've got that, you don't need to go through all of it. You can use keywords searches. It's hard to believe in that [Liam Allan] case that the police didn't know it was there – especially when, according to media reports, he's told them that it was there.
"In a case of that sort, in the triage process you turn on the phone and have a look. That's how hard it is. It would take you 10 minutes. You can also go and ask the complainant."
An experienced criminal defence barrister working in London and southeast England, who spoke on the condition of anonymity so as to not prejudice ongoing cases, said much of the problem was caused by a lack of funding.
They represented a client accused of historical familial sexual abuse last summer. The prosecution were relying on a few snippets of text messages that the defendant had sent – but the defence team successfully argued that the jury should see the entire text conversations.
"And when we looked at it, the proper context of the texts sent by my client was revealed and that really made a big difference in the way the evidence looked to the jury," the barrister said.
"A lot of it is to do with money. We discovered that the main reason they didn't want to serve the whole of the download was because it would take the page count of the case over a certain threshold – meaning they would have to serve prosecution counsel an enhanced fee rather than the basic trial fee. That is a massive factor in all of this. It would also have meant that I was able to claim more money because I'd have had to do more work."
Barrister day rates are partly calculated on the basis of evidence volume on a page-by-page basis. And this extra evidence amounted to 2,500 extra pages, even though it can be read electronically.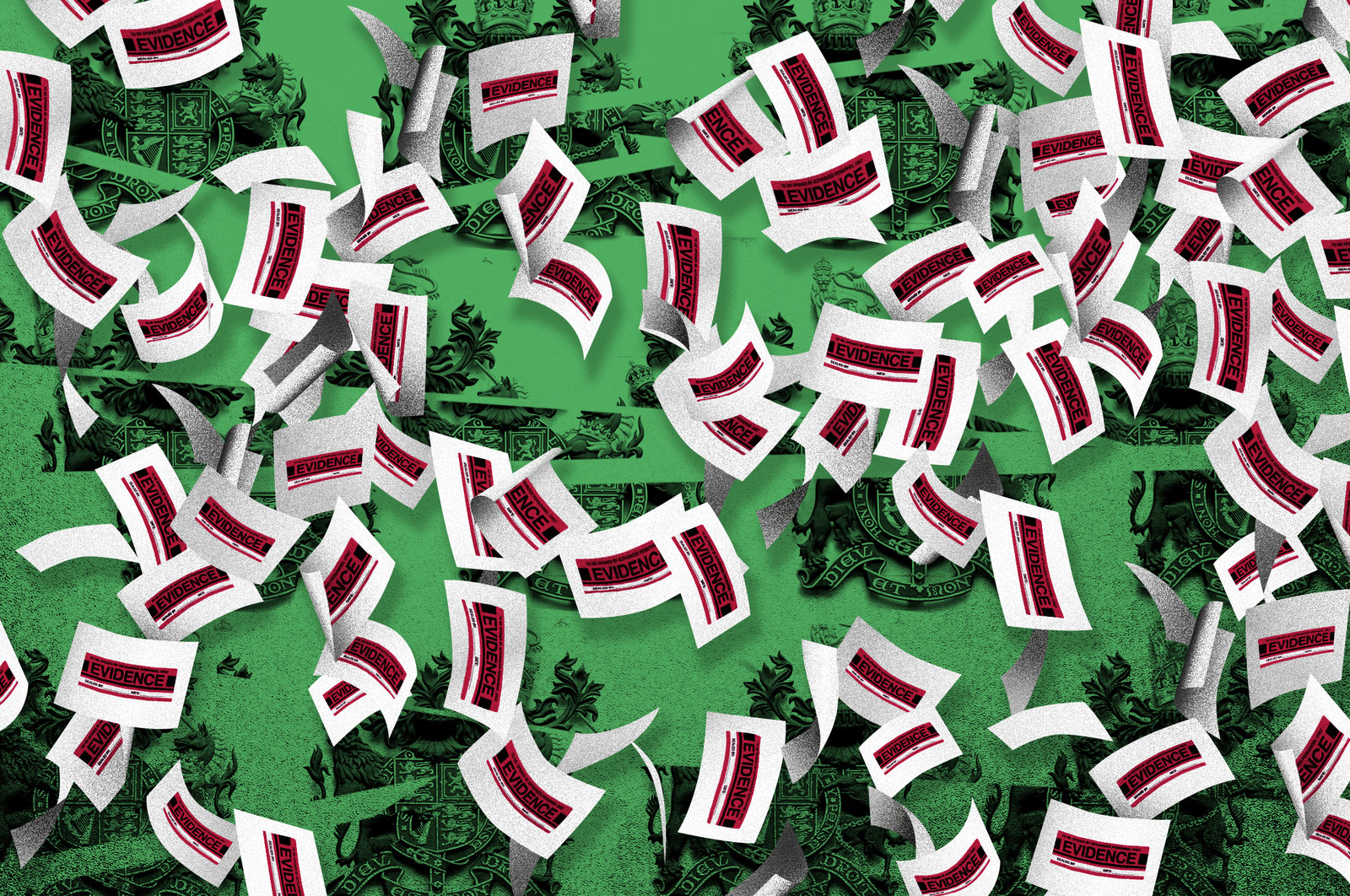 On the other side of the fence, as police staff rosters and budgets fall, the amount of digital evidence gathered during investigations has continued to grow.

"It's been a growing problem for years," said Peter Kirkham, a former detective chief inspector with the Met and now a security consultant. "Obviously phones have got more and more complex, but even back in the day when they were fairly basic there was a delay in getting them examined. That's been reduced to a certain extent because some stuff is done without having to send it off to a specialist.
"But the amount of information on mobile phones has just gone through the roof. It's gone stratospheric. There are lots of other mobile devices like iPads. It's a real, real problem."
Kirkham argues that no one thought, when the disclosure law was introduced in 1996, about how much work officers and detectives would have to do to get it right, or what might happen if the very nature of evidence started to change.
"I was running murder squads in London a bit after that came in, and I would have 10 or 12 officers on my team that were dedicated to that murder inquiry for the first weeks," he said. "I might have a few others drafted in to help. But of that permanent team, I'd have one or maybe two doing nothing else but disclosure. They weren't trying to catch the murderer, they were trying to find stuff to assist the murderer when we did catch him."
He adds that the police possessing a piece of evidence is different to them having seen it: In the 1990s, a typical murder would mean the seizure of 20 to 40 CCTV cameras in a town centre. "I probably ended up looking at maybe 5% or 10% of the footage I had. It's the same principle," Kirkham continued.
"Sometimes the defence used to say, 'You've got to look at all the rest of it.' And I'd say 'Nah, mate, there's nothing in the law that says I've got to look at it. I've got to tell you I've got it. If you want to look at it, you're welcome.'
"I think in the Liam Allan case it's hard reading between the lines, but it sounds like the cop actually had a go looking at the stuff he had, did some searches, didn't find anything, probably didn't do it thoroughly as he would have liked to have done, but with the list of other things he's got to do he's had a quick look and done it and, almost fingers crossed, said there's nothing there."
For Kirkham it's not even a question of whether the police can cope with the explosion of digital evidence: "It's not a challenge, it's totally impossible to do it properly. I've always said it's impossible to do disclosure 100% properly anyway."
Defence lawyers argue that they can't ask for evidence that they don't know exists – in the current system they are reliant on the police to make them aware of it. But for an idea of the scale of this process, a former police officer – writing pseudonymously in a blog post shared widely in police circles this month – spelled it out:
"Now, for a 64GB phone, assuming 6GB for the operating system, is 58GB of data. Now, how much is that? If we had to read it, how long would it take? What I used to use was what I called the CWS, or Complete Works of Shakespeare, scale. If you use a rich text format, the complete works of Shakespeare, expressed solely as text, take up around 5MB.
"So you get 200 to a GB. So, with two weeks to go before the trial, and all the fresh investigations that have landed on his desk since Jane and Suzy's little spat, our OIC [officer in charge] has to read through the complete works of Shakespeare 11,600 times to fully digest the contents of Jane's phone."
But there is a possible solution to how digital evidence is handled in criminal cases: digital tools.
Nick Alston is the chair of Anglia Ruskin University's Policing Institute for the Eastern Region, a non-executive director at the National Crime Agency, and a former police and crime commissioner for Essex.
He believes algorithms, automated search, and machine learning are the only ways both prosecution and defence teams will be able to properly manage the sheer miasma of written and pictorial material now available on the average smartphone or social media account. And that will mean working with social media companies to find out how they do it.
"These tools are all routinely being used by the big companies, like Google and Facebook, who are using them to police their own networks and to assist the police. To find people, for instance, or grooming behaviour is relatively easy to find," he told BuzzFeed News.
"It's a relatively straightforward problem to write the algorithms and identify the text that may be relevant to the defence or the prosecution and it's inevitable and necessary, and I think it will happen quite quickly, for all the material to be put in a secure cloud somewhere, and both the prosecution and defence could take from it what they want."
The use of algorithms to sort through evidence has been used in serious fraud cases – where material can run to not just thousands but millions of pages – so there is a precedent. It's hard to see, argues Alston, another solution.
"Otherwise I don't see how they can cope because the volume of cases, the number of serious sexual cases, which are the majority of the cases going to crown court, inescapably social media is going to run through all of that.
"With social media, it's not a question of money – you just can't do it. You might have half a dozen social media streams; you almost certainly will with young people. To pull out material, store and look for it manually, is just impossible. It's a crazy thought that you could do it."
BuzzFeed News asked Google, Facebook, and Twitter to comment on the work they are already doing in this area, assisting law enforcement agencies with data processing tools. They declined to comment, although each is active in working with authorities like this. Twitter invited law enforcement agencies from around Europe to its Dublin office in September.
Alston is convinced, however, that such a collaboration with happen – and soon.
"My experience is they all spend a lot of money on policing their own networks. Sometimes you get government and some police chiefs shouting at the companies, but they're doing quite a bit off their own bat.
"It's a rapidly changing world, not least because of the millions of dollars that have been put in by the social media companies who have to do this stuff for their own purposes. You could say it's a sad state of affairs that the state has to wait for corporations to make the tools available, but frankly the big firms who are providing the tools, my own experience is they have a good social conscience and often do pro-bono work to give police agencies comparable tools to use for law enforcement purposes."
Chief constable Mike Cunningham, CEO at the College of Policing, said: "The role of the police in any investigation is to secure and preserve evidence.
"We must be sure the criminal justice system works together to achieve sustained improvements to disclosure practice. This will involve cultural change and strong leadership to influence the mind-sets of officers and staff responsible for meeting disclosure requirements. We will support leaders and champions in forces and across the criminal justice service to achieve this."