People With Anxiety And Depression Really Don't Want The Government To Cut Their Disability Payments
People living with mental health problems say proposed reforms to disability payments should not go ahead.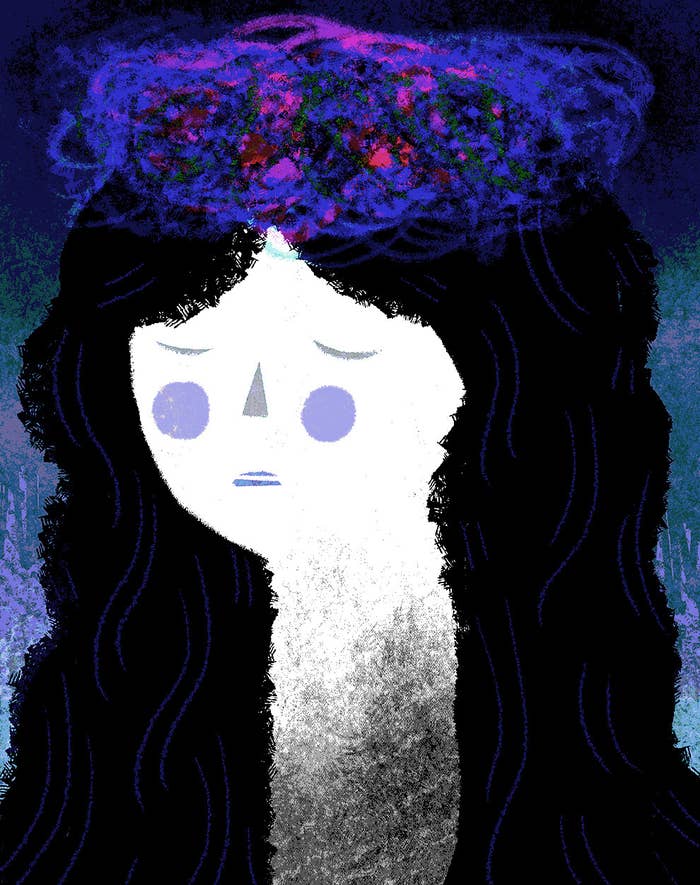 People with long-term mental health conditions have called on the government to reverse proposed changes that could see people suffering from psychological distress lose out on vital benefit payments.

BuzzFeed News spoke to people living with depression and anxiety who said that changes to personal independence payments (PIPs) could seriously impact their lives.
After reading their testimony, Labour's shadow work and pensions secretary, Debbie Abrahams, told BuzzFeed News the changes were "a step too far".

Under the current rules, people who struggle to travel by themselves – because of mental or physical impairments – can claim PIP benefits of up to £57.45 a week.
But due to changes introduced to parliament by disabilities minister Penny Mordaunt last week, reduced mobility as a result of psychological stress will no longer be a valid reason to claim.
One 24-year-old woman from London who has clinical depression and previously spent a year without leaving her house told BuzzFeed News that news of the change had left her feeling helpless.
The woman, who asked to be referred to as Nora, is a current PIP recipient, after successfully overturning a refused application at a tribunal, an outcome the government may yet appeal against. She now fears her funding will be stopped when it is next reviewed.
"I'm a uni grad that has my whole life ahead of me," she said. "I was struck down with this cruel mental illness that has left me disabled and unable to live the life I wanted to.
"I've been living in near poverty for the last year and was relying on PIP to help me live a decent life. Now I'm unsure if my award is safe and it's made my situation worse.
"For everyone who accuses the disabled of being 'scroungers', put yourself in our shoes for one minute. Why would I fake having severe panic attacks at any given time? How is this not being disabled enough? Why am I being to denied the right to have time to recover so that I can become a part of society again like I once was?"
Rachel Turner, a 38-year-old mum of one from Keele, Staffordshire, currently receives mobility benefits through the disability living allowance (DLA) due to her generalised anxiety disorder and panic attacks.

Turner, who has three university degrees, including a PhD, would now only score 4 points on the updated PIP scoring system – 8 is the minimum needed to get the basic allowance.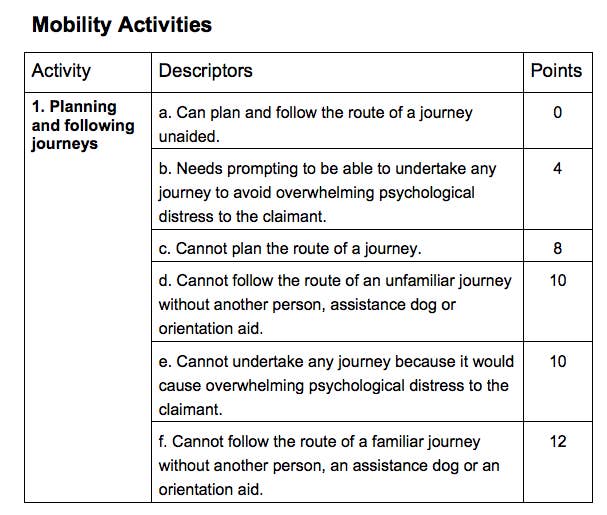 "In short, I'm unable to go out anywhere on my own and can't drive," she said. "I can't even go away anywhere overnight even accompanied."
"I was invited to apply for PIP a few weeks ago since I won't be able to continue on DLA, despite being awarded an indefinite award for [my] condition.
"I feel that the government do not understand how debilitating mental conditions can be, and the serious consequences in terms of worsening mental help these new descriptors are likely to cause."
Labour's Abrahams said: "It's clear from these case studies just how the government's cruel cuts to PIP will affect disabled people.
"Instead of listening to the court's criticisms of PIP assessments and correcting these injustices, this government has shamefully decided to undermine the legal basis of the rulings.

"[Last week's] tribunal's decision illustrated exactly how the PIP assessment process is just not fit for purpose.

"This will have an significant impact on disabled people who are already twice as likely to live in poverty. The proposed amendments will affect 160,000 people's eligibility for PIP, predominantly with mental health conditions, with an estimated cut in support of £3.7 million.
"This is a step too far, even for this Tory government. Labour will stand with disabled people, who have already borne the brunt of seven years of austerity, in fighting this injustice."

Paul Farmer, CEO of Mind, the mental health charity, said: "People who find it difficult to leave the house because of anxiety, panic attacks, and other mental health problems are as restricted in their independence as many people with physical mobility problems, and face just as many higher costs in their daily lives as other disabled people do.
"The government says that it is committed to treating mental health as seriously as physical health, but these proposals call this commitment into question. These misguided proposals must be reversed."
Mark Atkinson, chief executive of disability charity Scope, said: "It is worrying that the government intends to tighten up access to the PIP. We are concerned this could lead to disabled claimants missing out or facing a reduction in the vital financial support they rely on to live independently.
"Life costs more if you're disabled – Scope research shows disabled people spend on average £550 a month on disability-related costs. PIP plays an important role in helping disabled people meet some of those extra costs.
"It is unhelpful to make crude distinctions between those with physical impairments and mental health issues because the kind of impairment someone has is not a good indicator of the costs they will face. Many disabled people will be now be anxiously waiting to hear as to whether or not these tighter rules will affect their current PIP award."
Mordaunt said recent tribunal rulings had put people with psychological problems in the same payment category as people with cognitive and physical impairments, such as blindness, and that the government was seeking to ensure that those with greater need remained in the higher-cost category.
And the head of Number 10's policy unit, George Freeman, told the BBC on Sunday that the reforms were needed to stop the government becoming liable for £3.6 billion of payments following a tribunal ruling last week.
He added that such decisions "now mean benefits are being given to people who are taking pills at home, who suffer from anxiety", a remark about which he later expressed regret.
The Department of Work and Pensions declined to comment, referring to a statement made last Thursday that set out the rationale for the changes to PIP and claimed that the amendments did not amount to a policy change.

It said: "The PIP assessment is designed to focus more support on those who are likely to have a higher level of need, and higher costs associated with their disability. For example, claimants who require therapy at home, like dialysis or oxygen, are likely to need more support than someone who needs help to take medication.
"Similarly, people who cannot carry out a journey because of a visual or cognitive impairment are likely to need more support than someone who experiences psychological distress when they undertake a journey, for example as a result of social phobia or anxiety.
"Recent legal judgments have interpreted the assessment criteria for PIP in ways that are different to what was originally intended. The government is now making amendments to clarify the criteria, to restore the original aim of the policy and ensure support goes to those most in need."