If you happen to be browsing Hillary Clinton's official website and you somehow come across a bad link, you'll see this: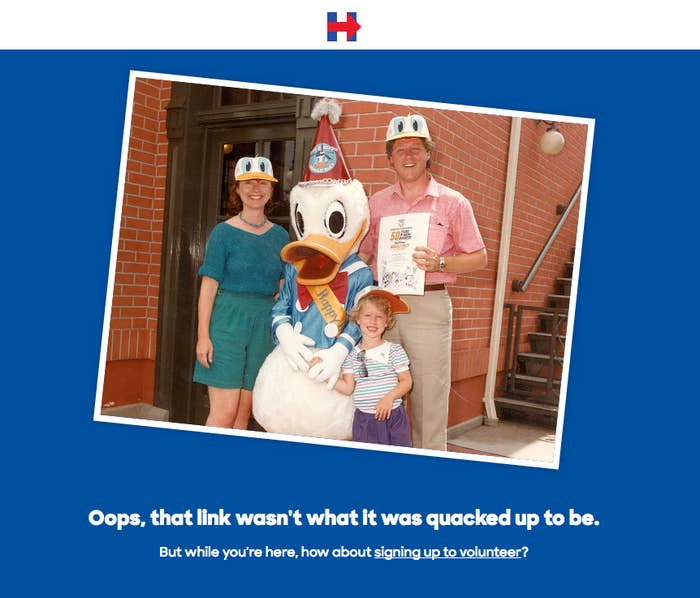 It's Hillary, Bill and a very young Chelsea standing with Donald Duck in 1984. Everyone has excellent hats.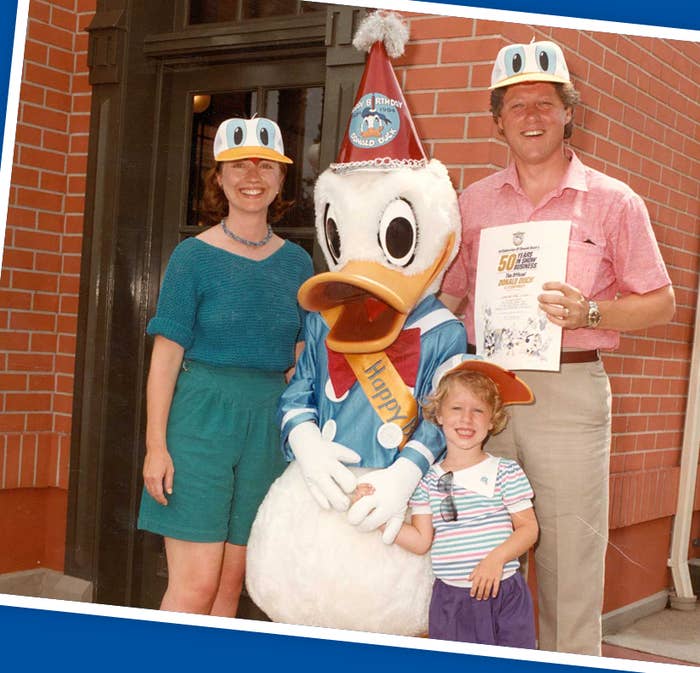 It might only be a small victory in her quest for the White House but people seem to like it.