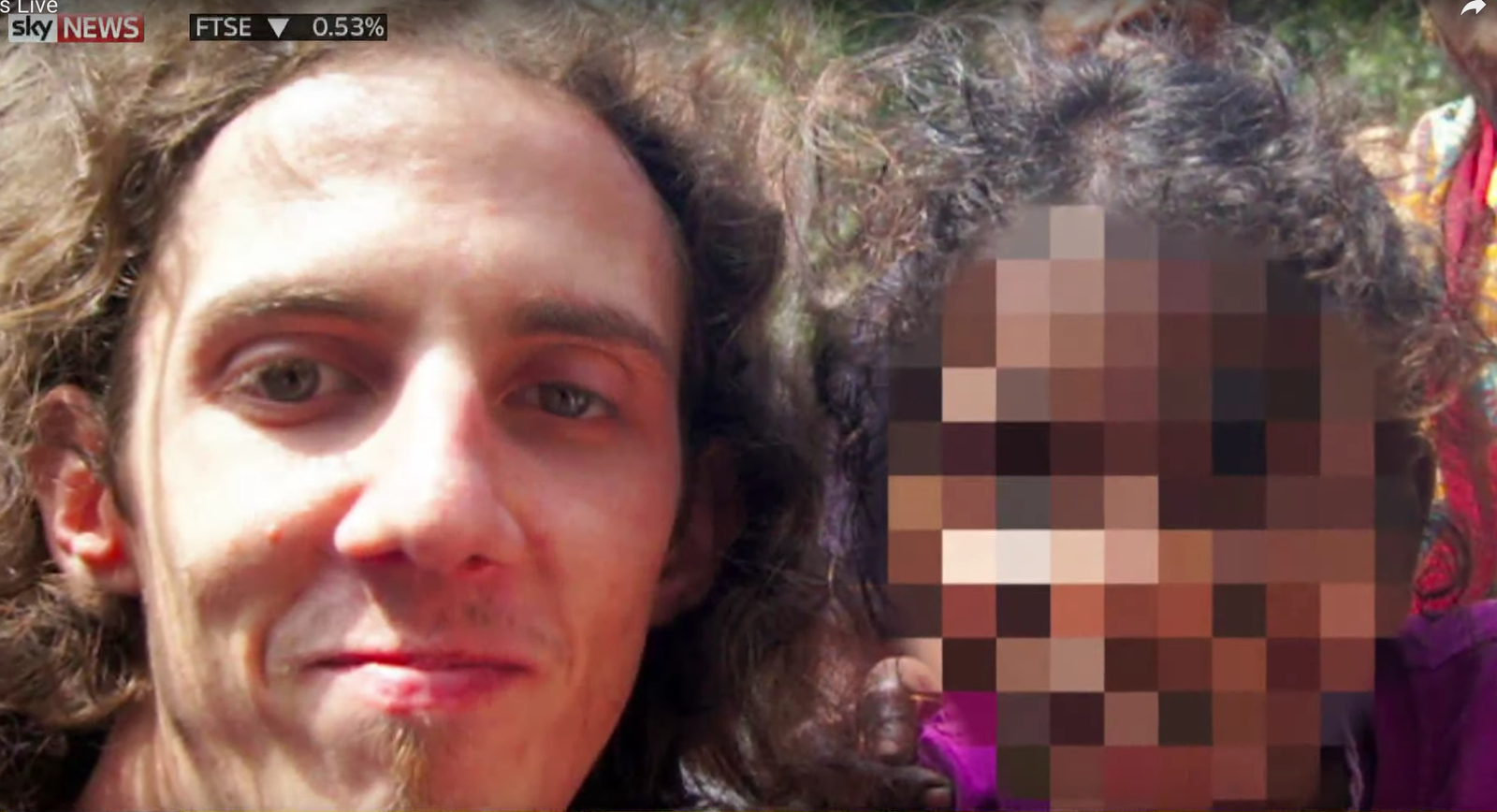 The man thought to be the UK's worst paedophile has been jailed for raping and abusing children in poor Southeast Asian communities over an eight-year period, using his position as a white, Western Christian to win their trust.

Richard Huckle, 30, was handed 22 life sentences at the Old Bailey on Monday after admitting to abusing 23 children between 2006 and 2014 in Cambodia and Malaysia. His victims were aged between 6 months and 8 years. The judge originally handed down 23 life sentences – one for each child – but this was amended down to 22.
He stood with clasped hands, as if in prayer, as he was told he must serve a minimum of 25 years in jail.
After initially denying 91 charges, Huckle later pleaded guilty to 71. It took more than one hour for the charges to be read out in court.
Delivering the sentence, Judge Peter Rook QC said it was rare for one person to be sentenced for such prolific "systematic abuse". He told Huckle he had become "consumed with paedophilia".
The judge said: "Your life revolved around your sexual activity with young children. Your self-delusion knows no bounds."
Huckle boasted about his abuse on the Dark Web, an encrypted portion of the internet not accessible through regular web browsers, and even wrote a guide on how to be a Western predatory paedophile in Asia and not get caught.

The judge described Huckle's paedophile manual as a "truly evil document".
Also on Monday it emerged that the National Crime Agency (NCA), which arrested Huckle in 2014, has voluntarily referred its investigation to the Independent Police Complaints Commission, in response to public concerns that it failed to investigate Huckle's contact with London churches.

The Times reported last week that Huckle mentioned in a blog post that he had been in contact with children through a church in London – including an encounter with a child at the child's home. The church cannot be named for legal reasons.
Among the charges against Huckle were 14 counts of rape, five counts of digital penetration, 31 sexual assaults, six counts of grooming children to expose or touch themselves or others children sexually, 12 counts of taking photographs, and one count of arranging or facilitating child sex offences relating to the paedophile manual he wrote.

The court heard that police found evidence of 191 victims Huckle had abused, but could not find enough evidence for charges to be brought in relation to all of them. Huckle still refuses to hand over the passwords to his encrypted computers.
Huckle blamed his crimes on his immaturity and said he didn't realise how serious his actions were.
In a statement read out in court by his barrister, Philip Sapsford QC, he said: "I am open and eager to rehabilitate from this offending behaviour.
"I don't want to become a martyr to sex tourism in Malaysia. This was all my doing as a consequence of my immaturity and I'm truly remorseful."
Rook rejected Huckle's suggestion of remorse and said he had tried to "excuse the inexcusable and justify the unjustifiable".

"There is no genuine remorse in this case," he said.
Brian O'Neill, prosecuting, told the court last week that Huckle's parents broke down and asked the police to take their son away after he confessed his crimes to them.
"His mother was both extremely upset and extremely angry," he said. "She and his father called the police and asked them to take their son away. Both have made witness statements in support of this prosecution."
Huckle, from Ashford in Kent, volunteered as a Sunday school teacher in Malaysia's capital, Kuala Lumpur, in order to gain access to children.
He was arrested at Gatwick Airport in December 2014 after a tipoff from Australian police. Investigators found more than 20,000 images of abuse on his computer.
James Traynor from the NCA's child exploitation and online protection command said: "Richard Huckle spent several years integrating himself into the community in which he lived, making himself a trusted figure. But he abused that trust in the worst possible way.
"He deliberately travelled to a part of the world where he thought he could abuse vulnerable children without being caught."
But who is Richard Huckle, how did he go undetected for so long, and how did investigators catch him?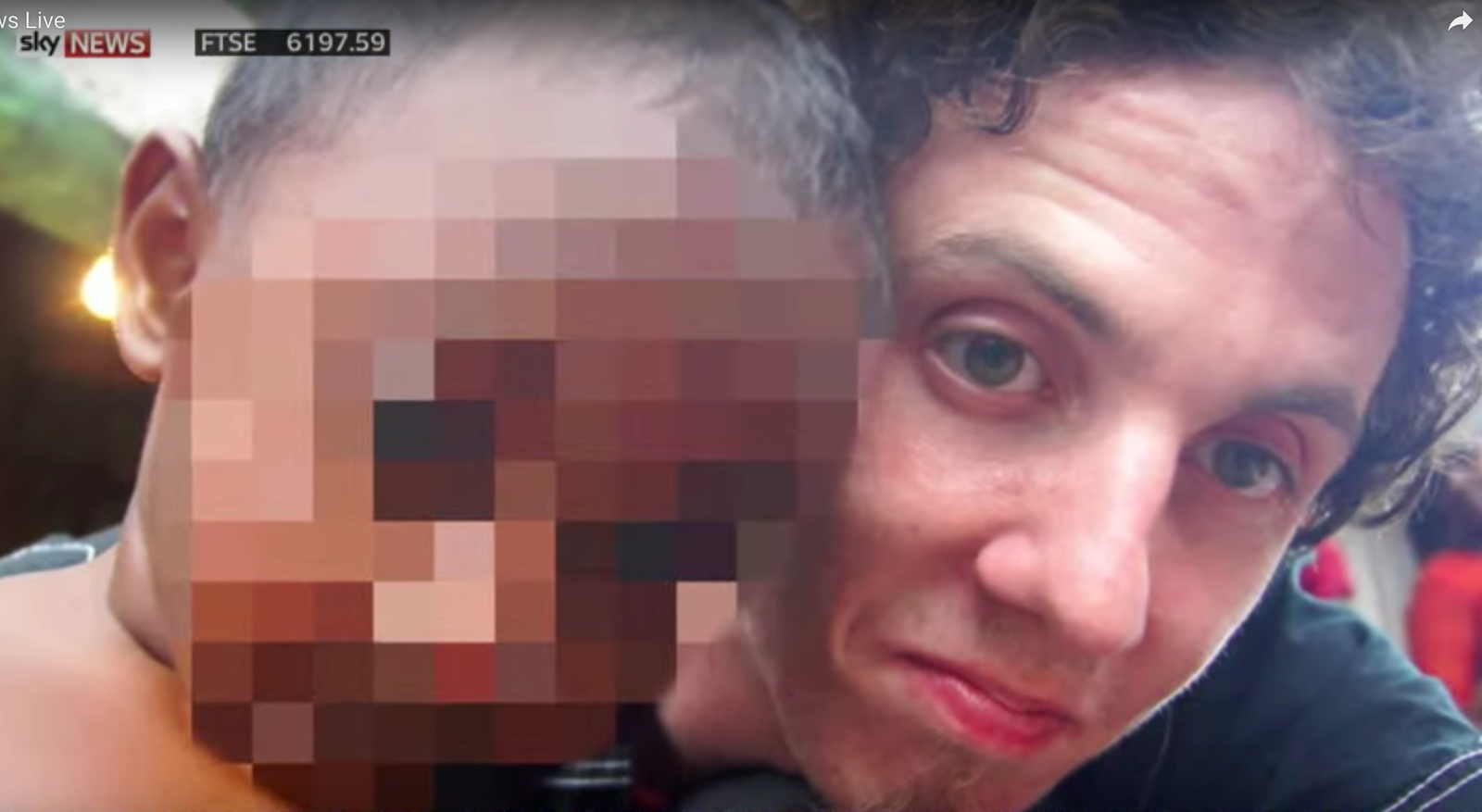 Other than being described as something of a detached loner who wasn't popular, his contemporaries said Huckle seemed to lead a normal life.

Born in 1986 in Ashford, Huckle later moved to Folkestone and attended the prestigious Harvey Grammar School, founded in 1674.
He obtained five GCSEs but struggled with his AS-levels, switching to a vocational course in IT and a photography GCSE course at Kent College instead while working in the Ashford branch of Sainsbury's.
He was pictured in his local newspaper celebrating exam results aged 17.

A co-worker of his at Sainsbury's told BuzzFeed News Huckle was quiet and withdrawn. "We used to try and get him to come out to the odd team outing to places like the cinema or a meal," said the co-worker, who asked not to be named. "He'd come out from time to time and I'd actually make an effort to talk to the kid (around 17-19 at the time) as I always felt kind of sorry for the quiet ones that don't quite fit in."
Huckle told his colleagues that he was due to travel to Malaysia with his church group to work with children. They still didn't suspect anything when Huckle would post many photos of himself with children in Southeast Asia. But the co-worker said the pictures now appear chilling in hindsight.
After they heard the news, they said, "Everything slipped into place and now the innocent pictures I'd see on Facebook in the years since I last saw him, the pictures of him at the camps with an arm around one of the kids, seemed to be just another front.
"There's no telling if he was posting pics on Facebook of the kids he was abusing or not, but I just feel sick knowing what I know now."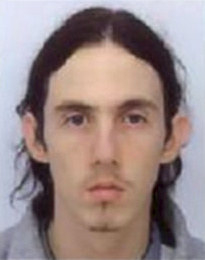 Huckle was well-travelled. He had already been to the US, Canada, Germany, and Namibia on various school-organised trips. For his 17th birthday he received a digital camera that would spark his interest in photography. He would be asked to take pictures at baptisms and other church events.

Under his most frequent username, "Huckool", Huckle was active in internet culture and was a moderator on SimTV, a site dedicated to the writing of fictional TV shows with still images taken from the wildly popular PC game The Sims. Huckle was accused of arrogance and clashed with other members of the forum, with some calling for him to be stripped of his status.

Huckle said he became a Christian in 2004 and was baptised in April 2005, which led to him travelling to Malaysia for the first time in 2006 as part of a church mission. As part of this trip he worked as a Sunday school teacher at a Tamil church, the Community of Praise Taman Wahyu, in Kuala Lumpur.
In an online profile of himself, Huckle wrote: "After my second week of teaching there, I became passionately fond of Tamil culture and became very involved with the church and its members. I learnt to read Tamil characters within a few months, and slowly began to learn some of the language. I also took trips to Brunei and Cambodia in my first eight months."
His abuse is thought to have begun in Cambodia in 2006, when he abused two sisters, aged 4 and 6.
After moving to Kuala Lumpur permanently in 2010 he took an IT course at a university and made a living as a photographer. His professional Facebook page said he would work at birthdays, weddings, sports events, and religious festivals. He said he would "capture the true feeling and emotion of my subjects to produce the most natural looking pictures".
Huckle would critique other photographers' work on Trekworld, a site popular with British travellers. He would frequently comment on pictures people had taken of children.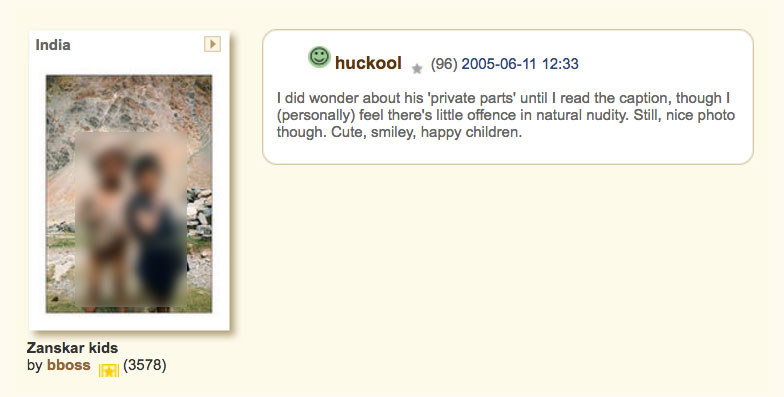 All this was written by Huckle online on public websites, or what Dark Web enthusiasts call the "clearweb". But what was hidden from view was the extraordinary and sickening abuse he was busy documenting on the Dark Web.
NCA investigators uncovered posts from Huckle made on The Love Zone, one of several hard-to-find online communities of paedophiles on the Dark Web, where abusers would share images and advice on how to avoid police attention.

The Old Bailey heard that in one post he said: "I'd hit the jackpot, a three-year-old girl as loyal to me as my dog and nobody seemed to care."
During one online chat he said that sex with a 3-year-old had become boring.

In another he said impoverished kids are easier to seduce than middle-class ones, and that he would write a guide on this. Indeed, NCA investigators did find on his computer a copy of his 60-page guide, Pedophiles & Poverty: Child Lover Guide, which was never published.
On his laptop he'd written a "Paedopoints" scoring scheme that set out 15 different levels of depravity, rated from "basic" to "hardcore". The court heard last week that in the course of one year he awarded himself 1,305 points.

Huckle also spoke of wanting to make money from images of child abuse, commonly referred to on the Dark Web as CP (child porn).

And that wasn't an idle threat. Huckle did make money from his images of abuse, through a website called Pedofunding. Before it closed in 2014 it was one of several illicit sites in the murky world of Dark Web paedophilia where members contributed bitcoins, the virtual currency, in order to see images and videos of children being abused.
In addition to being stored on the Dark Web, Pedofunding was further protected by passwords and specialist encryption software.
An introduction to the site explained the premise: "This site is the best method for child porn producers to sell their content. Before, it was almost impossible to make commercial grade child porn, since as soon as they sell it to one person, that video is all over TOR [a secure web browser used to access the Dark Web] for free."
The site's users contributed a small amount of bitcoins towards each video and if an asking price was reached it would be released to all bidders. The site took a 22% commission on all successful bids. The site said children must agree to take part in sex and must be over 3 years of age.
Huckle clearly thought he was untouchable and acted with impunity.
He said in one online post: "It will likely take something very serious to get me to stop or slow down, but if I'm not suffering consequences what is there for me to learn from?"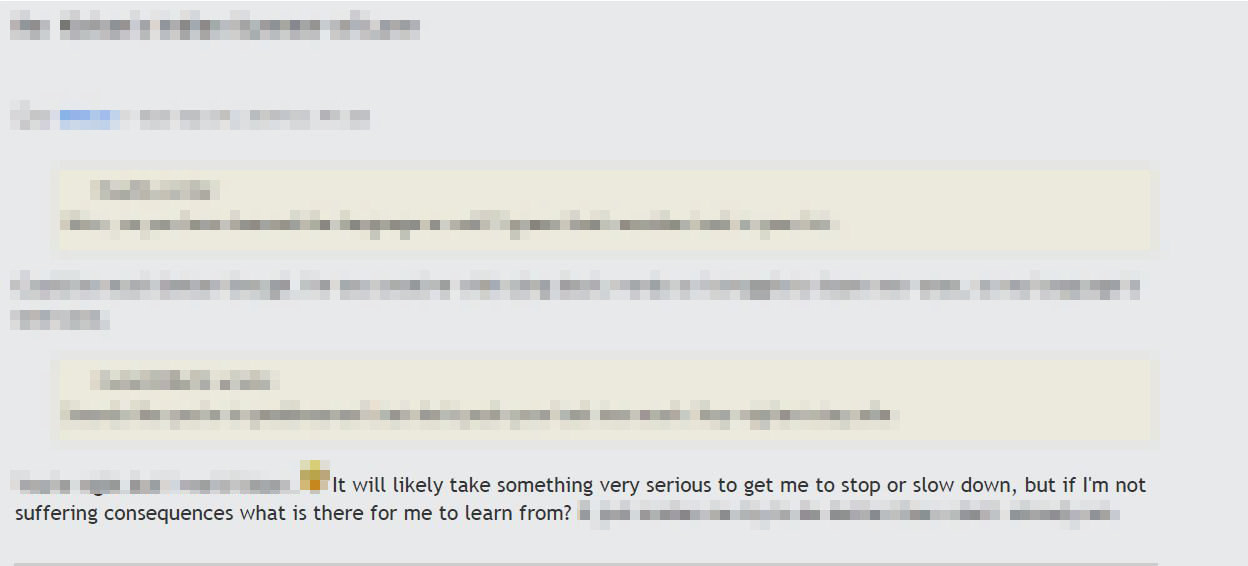 In the end, Huckle's detection and capture was all down to a single freckle.
In Australia in 2014, officers with a police taskforce codenamed Argos were searching for the founder of The Love Zone, who they knew used the greeting "hiyas".
This phrase led them to a fake Facebook profile created by Shannon McCoole, 33, a childcare worker in Adelaide. He had created the profile to befriend children and it contained no personal information about McCoole – but an investigator noticed that a vehicle's number plate was visible, which led them to McCoole's home.
As the BBC reported, at the culmination of a 10-month investigation, officers turned up to his house to find him running the site.
They took detailed images of McCoole's hands and later noticed that a freckle on one of his fingers exactly matched one seen on the hand of a man featured in images of abuse uploaded to The Love Zone. This proved he was the administrator of the site and a serial child abuser.
The taskforce then took over McCoole's account and began running the site – and officers quickly identified Huckle as one of the most prolific and aggressive members of the site. They identified who he was and where he lived, then tipped off the NCA that he was heading home for Christmas in 2014.
As he stepped off the plane he was arrested by officers from the NCA's child exploitation and crime command.
Australian and British authorities didn't, however, inform police in Malaysia until a month ago. The case has caused a national outcry there and police in Kuala Lumpur are appealing to the NCA to provide them with more information about Huckle. Malaysian police also said Huckle's victims had not been informed.