Online-Only BBC Three Plans To Reinvent The TV Schedule, But Could Lose Popular Shows
The BBC is proposing to take the youth-focused channel BBC Three online-only next year, with a radical new approach to TV programming and commissioning. But it might not be good news for Don't Tell the Bride fans.
We now know what BBC Three would look if it becomes the corporation's first online-only channel – and it could be bad news for fans of Don't Tell the Bride.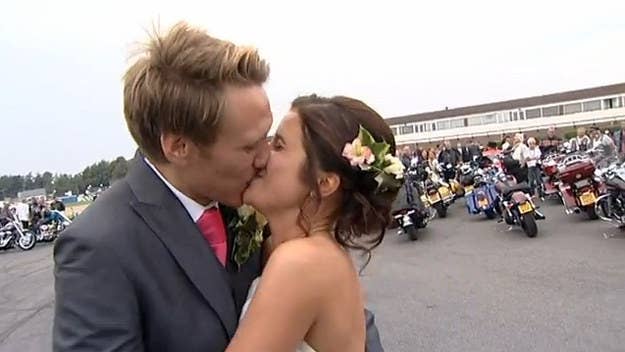 Don't Tell the Bride did not feature and during a Q&A session Cohen failed to deny that the programme would be axed.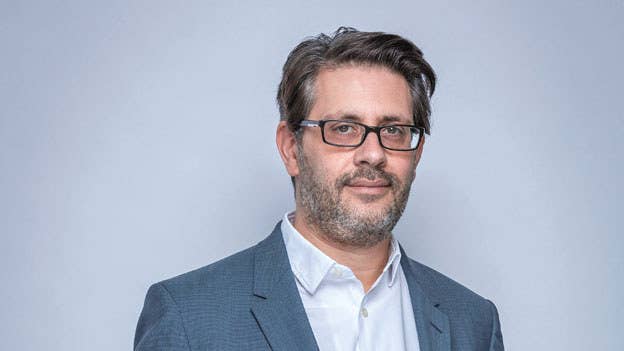 However, Cohen was keen to stress that Three will still be commissioning comedy and drama but said the channel needed to distribute them in a different way.
I think linear TV is here to stay.. I remember reading in media magazines around the turn of the century about the death of scheduling, but that hasn't happened...

But every day I'm struck by the digital pace of change and what it means for the BBC.
Cohen said this plan was preferable to "salami-slicing" the budget over time:
As a former BBC Three Controller this genuinely wasn't an easy decision but if ever there's proof that necessity is the mother of invention, I believe it's today's proposal. I didn't want to makes savings by simply salami-slicing again across the board in BBC Television – for me that wasn't an option.
Damian Kavanagh, the man leading the BBC Three transformation gave a hint of the kind of content the channel would make:
We're going to continue to spend 80% of our money on long-form video, we're going to continue to do shows like Cuckoo, Bad Education, the next Gavin and Staceys and Little Britains, Our War...

We're going to spend the remaining 20% of the budget on new, digital forms of content. Most TV channels are porbably spending less than 1% on this. Some will be editorially linked to longer forms of content and some will be genuinely standalone.
Figures from Ofcom this week show that the number of households with a TV dropped by 600,000 during 2013, meaning that nearly one million British households are without one.
The BBC has admitted that BBC Three's shift to online is coming sooner that it hoped or expected, but it now feels the time may be right, as Kavanagh put it:
When we announced our plans to move BBC Three online, we admitted we were doing it earlier than hoped but it's become clear that for young audiences, their shift from linear to TV to online is already happening.

It now represents 28% of the average daily viewing for 16-24s, with forecasts from Enders Analysis suggesting this will be as high as 40 percent by 2020.
The BBC is relaxed about its audience consuming BBC Three content on YouTube, Facebook and Twitter.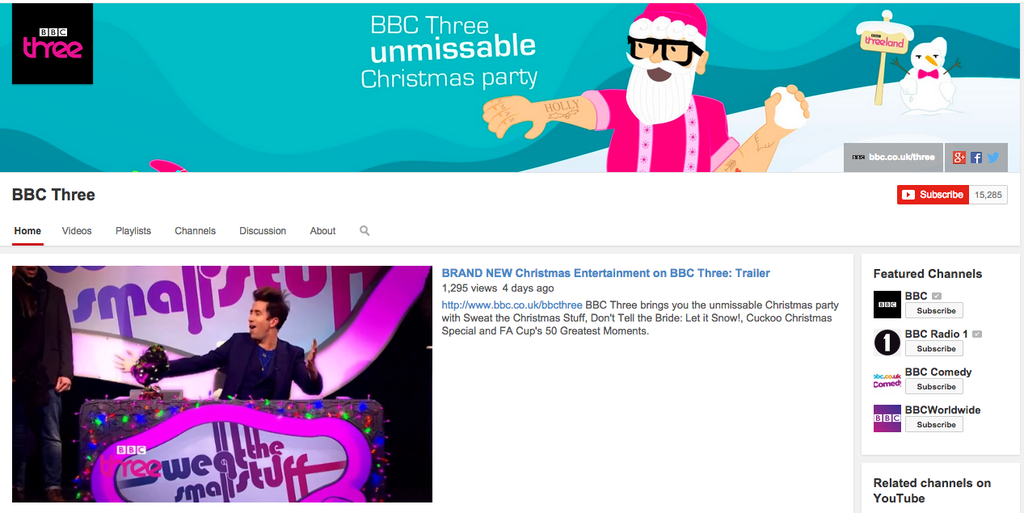 BBC Three set up in 2003 as the corporations flagship youth-focused channel, but the BBC has faced criticism for airing programmes including Fuck Off I'm Ginger and so on.